8 email newsletter mistakes that are killing your click-through rates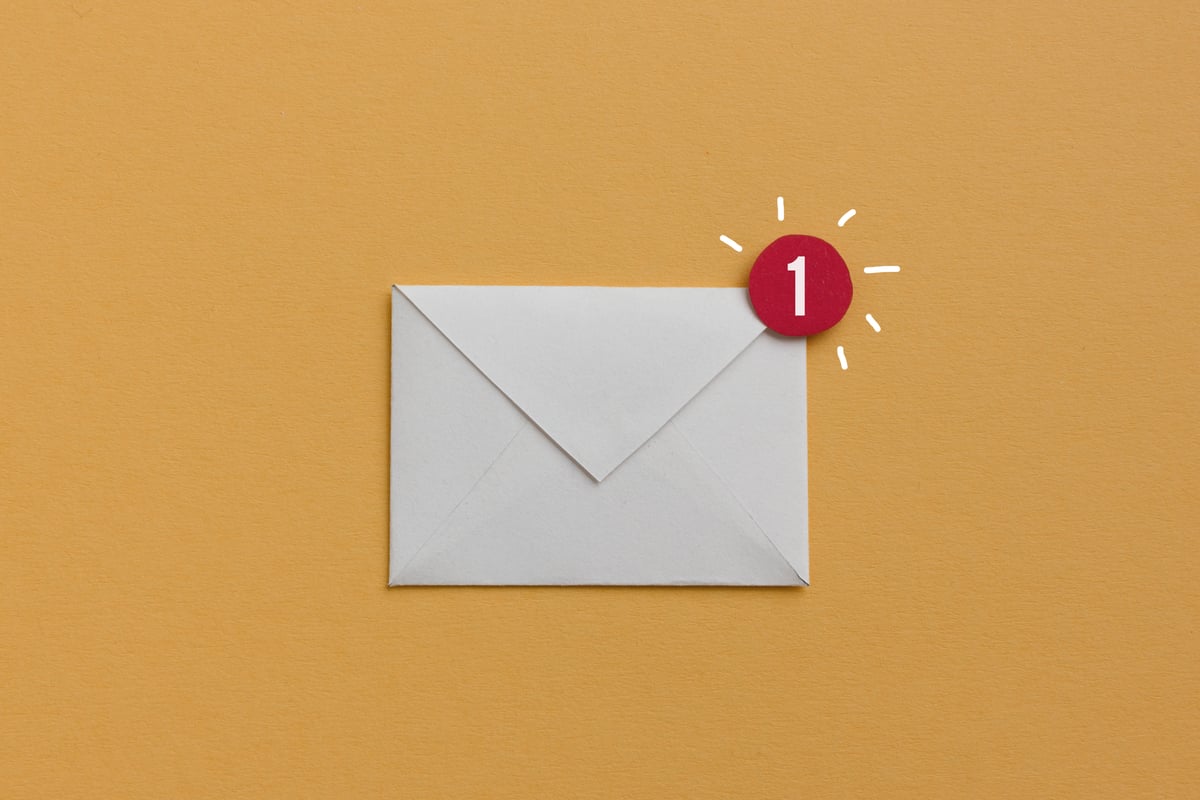 When you hear the word "newsletter" what do you think of? Does that word have a good connotation or a bad one for you?
At IMPACT, we help clients all over the world perfect their email marketing newsletters, but I must admit, when I hear the word "newsletter" I still cringe a little on the inside.
Why?
Because most email newsletters are awful!
They can be salesy or self-promotional, boring, and often very "cookie cutter." Most marketers look at newsletters as a way to stay top of mind with their customers. (i.e. As long as I'm in their inbox once a month, maybe they'll think of me when it's finally time to buy!)
Whether B2B or B2C, we've all committed this cardinal sin: We've focused our newsletters around the idea of "what's in it for us" rather than focusing on what kind of content our readers actually want in their inboxes.
But eventually we all realize that our same old tired newsletter content isn't accomplishing our primary goal: to drive traffic, leads, and sales to our business.
So it's clear that we need to shift gears and refocus our strategy, and the best way to do that is by generating engagement so you can drive up your newsletter click-through rates.
Stop making these common mistakes that are killing your email click-through rate
Here are eight key mistakes to avoid when building out your newsletter strategy:
1. Really pushing the hard sell
If you're looking for a great way to quickly alienate your audience and lose friends, try sending out monthly newsletters that do nothing but promote your own products. (But seriously... don't do that!)
No one likes to be talked at or sold to, so keep that in mind when designing the tone of your email newsletter! Go in with one simple aim: Be helpful.
If you set the right tone by providing helpful advice and thoughtful commentary, you'll build trust with your audience and eventually win their business.
2. Your newsletter doesn't sound like it was written by a human being
Speaking of tone, does your email newsletter sound like it was written by a human being? More importantly, is it sent from a real person (with a real email address) or are you still pushing out content from team@companyname.com?
Building trust with your audience starts by putting yourself out there. Take it from IMPACT's Editorial Director, Liz Moorehead, who authors our thrice-weekly newsletter THE LATEST:
I've authored THE LATEST for more than two years. In that time, our subscriber base of growth-focused business leaders, digital marketers, and sales pros has grown from 1,200 to nearly 50,000 — and climbing.

When I started, I played it safe. I threw in a subtle joke here and there, but I was very wary to go too far. As a result, however, I didn't see much interaction or engagement. Then I realized it was because I was writing yet another ho-hum newsletter just like the ones I was so used to ignoring in my own inbox.

So, I decided to start experimenting. I told stories about my life — for example, I shared the fact that I went through a divorce — and I became much more comfortable being my goofy self or talking about what scares me.

What was wild was that, the more I put myself out there in a way that I thought would be rejected or hated, the more our audience positively responded with more engagement, personal replies sharing their own stories, and higher click-through rates.

I know it sounds counterintuitive to build a product around a person in such a way, but trust me, it's what your audience wants. Your audience wants someone to be an honest-to-goodness human being who is 100% authentically themselves.
3. Failing to make it personal
When it comes to email newsletters, the best way to communicate is on a human-to-human level.
If you're going to bring your real, authentic self to the party, then you need to make sure that your reader feels like this content is personalized to fit them as well.
How can you accomplish this?
If you're working in HubSpot, use personalization tokens to include your contact's name or insert smart content to reference their business, their industry, or maybe their interests.
Going the extra mile shows the reader that you care!
4. Oops! Your email newsletter is not mobile responsive
According to HubSpot's recent State of Email Marketing in 2020 report, 46% of all email opens happened on a mobile device.
That's a huge chunk of your potential audience, which is why it's important to keep the mobile experience in mind when designing your newsletter.
Most email marketing softwares will allow you to preview your content on multiple devices, but if you're in a pinch, a simple check is to send yourself a test email and make sure you can easily read the content on your mobile device.
5. Words, words, words (too many words!)
Why yes, you can have too much of a good thing! I'm a huge advocate of putting the "letter" back in your monthly email newsletter, but being too text heavy will definitely turn off readers.
Let's face it, your online readers are going to scan your content anyway.
A study by Microsoft found that the average human being now has an attention span of only eight seconds (which is definitely not long enough to read through your dissertation!)
Focus on breaking up your content into small, bite size chunks that can be easily digested.
6. Forgetting to break up the text with images
Speaking of breaking things up, don't forget to create more visual interest by adding images to your newsletters.
While you need to stay true to your brand guidelines and tone, don't just take the easy way out and purchase stock photos! Try including cartoons, images of your team, or even gifs and memes to keep things interesting.
For example, Liz makes sure to include a little bit of "nonsense" in every issue of THE LATEST to keep things lighthearted:
7. Forgetting to include specific instructions on what to do next
One of the best ways to improve your click-through rate is by providing a clear next step (i.e. making it really clear where to click!).
If I'm reading a wonderfully written newsletter on buying trends in the real estate market, how do I know what actions I should take to secure the best interest rate? Or how would I know how to find a trustworthy real estate agent?
These are questions that deserve answers, and you as the writer should provide helpful links to other pieces of content to answer them!
Most importantly, you need to provide context as to why your reader should click the button. Set clear expectations on what happens if/when they decide to click.
8. Not A/B testing your call-to-actions
We've all fallen into the trap of reusing the same newsletter template over and over again, expecting our click-through rates to magically go up.
But, as IMPACT's Lead Content Marketing Trainer Kevin Phillips says, that's why A/B testing is so important:
If you're really worried about click-through rates in your emails, try A/B testing your links. Are you using CTA buttons or anchor text to drive people to your web pages? If you normally use CTA buttons, try running a variant that uses anchor text instead. If you normally use anchor text, try CTA buttons.

In our own testing for THE LATEST, we found greater engagement using hyperlinks. But that might not be the case for you. So test it!
How do I build an engaged audience?
All of these mistakes point to one big problem in your current newsletter strategy: you're not building engagement.
In order to know if you're building engagement, you need to be able to measure it.
And in order to measure your newsletter audience engagement, you need to focus your time and energy on one key metric: the email click-through rate.
Why is the click-through rate the ultimate metric of email marketing engagement? Because it gets to the heart of how readers are interacting with your content, if they are at all.
Some email marketers are super excited when they see a high open rate (i.e. the percentage of people who were sent your email, and opened it to see what's beyond the subject line).
But a high open rate can give you a false sense of accomplishment when it comes to evaluating email marketing success.
You might just have a catchy subject line, or someone might have opened your email on their mobile device only to absentmindedly delete it less than a second later.
Some email marketers swear by tracking click rates (i.e. the percentage of people who were delivered your email that clicked on a link.)
While clicks are important, it doesn't show the full picture. (Is one recipient just clicking on a ton of links to drive up that metric?)
That's why tracking a click-through rate offers the perfect balance. You can see how many readers clicked on a link in relation to how many recipients opened your email — capturing both influential points of data in one metric.
At the end of the day, it's all about getting your audience to care about your content.
As Stephanie Baiocchi, IMPACT's director of community and events, says:
Getting excited about open rates on an email is like measuring how many people pick up a magazine in the grocery store checkout line but not looking at how many bought it.

Just because something catches someone's interest for a moment does not mean they're actually engaging with it.

By measuring click-through rates, you'll see who cared enough to dive in and read more or get involved in whatever you're doing. Most importantly, you'll see how many readers didn't click.

Getting someone to open an email is the easiest part. Getting them to care about what's inside? Now that's an accomplishment!
How do I benchmark my current click-through rate?
According to GetResponse's 2019 Email Marketing Benchmarks report, the average click-through rate was 3.43% for marketing emails.
But after analyzing roughly 4 billion emails, the authors of the report pointed out that factors such as geographical location and industry can play a huge factor in these metrics:
Of all the industries we looked at, agencies had the lowest average click-through rate of 1.87%. On the other hand publishing, which was the top performer, had the highest average CTR of 6.46%.
This means that benchmarks are highly susceptible to outside factors. So make sure you're comparing apples to apples when seeking out the right points of comparison.
When in doubt, look at your past email performance and chart your own future success.
Before making any major changes, take the time to create your own baseline benchmarks on where your email stats currently stand, and then identify what actionable steps you can take to improve your metrics.
The bottom line
If you avoid these common mistakes and focus on ways to boost your click-through rates, you will write a newsletter that increases engagement, builds trust, and ultimately drives traffic, leads, and sales to your website.
But (as with all overhaul projects) make sure to start small and iterate.
For example, make it a point to set aside enough time to write an email newsletter that is personal and engaging.
If the core content is strong, the rest can be improved over time.
Free Assessment:
How does your sales & marketing measure up?
Take this free, 5-minute assessment and learn what you can start doing today to boost traffic, leads, and sales.