Everything You Need to Know About Workflows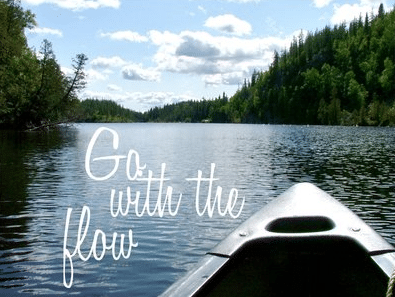 The days of sending mass emails to everyone in your contact list are long gone. It was pretty clear that this method wasn't working. That's why HubSpot created Workflows.
Workflows were made to take a more effective approach to moving your leads through your sales funnel to ensure that you're leads are sales ready.
It's the right way to nurture your leads and convert them into a customer.
Workflows takes everything you know about a lead into context to put your leads into the most relevant campaign for them right from the start. No one wants to see a qualified lead lose interest. Especially when they are sales-ready and still receiving introductory content and offers.
With Workflows, you can prevent this scenario from happening.
How Do Workflows Work?
Instead of spamming your contacts with email after email, you can set up your workflows to remove contacts when they achieve your goal and move them to a new workflow or let you know that they are ready for a sales call.
Workflows can be set up based on your lead's site behavior, or their contact information. For example, you can set up a workflow for someone who downloaded your introductory ebook. Their behavior will be recorded in their contact information and you can make a workflow that will send them an email with another relevant offer in 2 or 3 days.
Workflows is not only for marketing automation.
With workflows you can:
Update contact information
Trigger email notifications
Workflows makes it simple, and if you aren't using them yet, there are plenty of reasons why you should.
The Benefits of Workflows
1. Workflows Helps You Convert Leads Into Customers
The days of sending all of your contacts the same email and hoping that it's relevant enough for someone to click through or engage with it are over.
Workflows will help you segment your leads and make them feel important by sending them relevant offers geared to their behavior and interests, instead of spamming them with emails.
Workflows can help you increase the quality of your leads and their sales readiness by educating and nurturing your leads.
2. Everything is Customizable
You can customize each email that will be sent to your contacts, which also means all of your content will be customized to their interests, too. That's not all though. You can also customize the days and times that your workflows will be sent. If someone only opens their emails at night, you can set it up to send to them only at night.
How to customize your workflows:
Set up notifications for your sales team
Develop workflows for each lifecycle stage, interests, and behavior just to name a few
Able to customize the content that each lead in your contact database is seeing
3. Time is Money
According to Market2Lead, leads that go through automated workflows have a 23% shorter sales cycle. That's a lot of extra time that you will be getting back that you can use to create new content. If you haven't started using workflows yet, you're wasting valuable time that you can't get back.
Ways to tell if it's time to start utilizing workflows:
You're generating leads but ignoring the ones who are not yet ready to buy.
Your sales team is unhappy with the quality of the leads you're sending them.
You're sending the same emails to your entire list.
Not using list segmentation.
You're not targeting your offers based on your leads' needs.
You're sending or following up to all of your emails manually.
You're mass updating contact information manually.
Free Assessment:
How does your sales & marketing measure up?
Take this free, 5-minute assessment and learn what you can start doing today to boost traffic, leads, and sales.