13 Brilliant Examples of Email Marketing From The Pros for 2019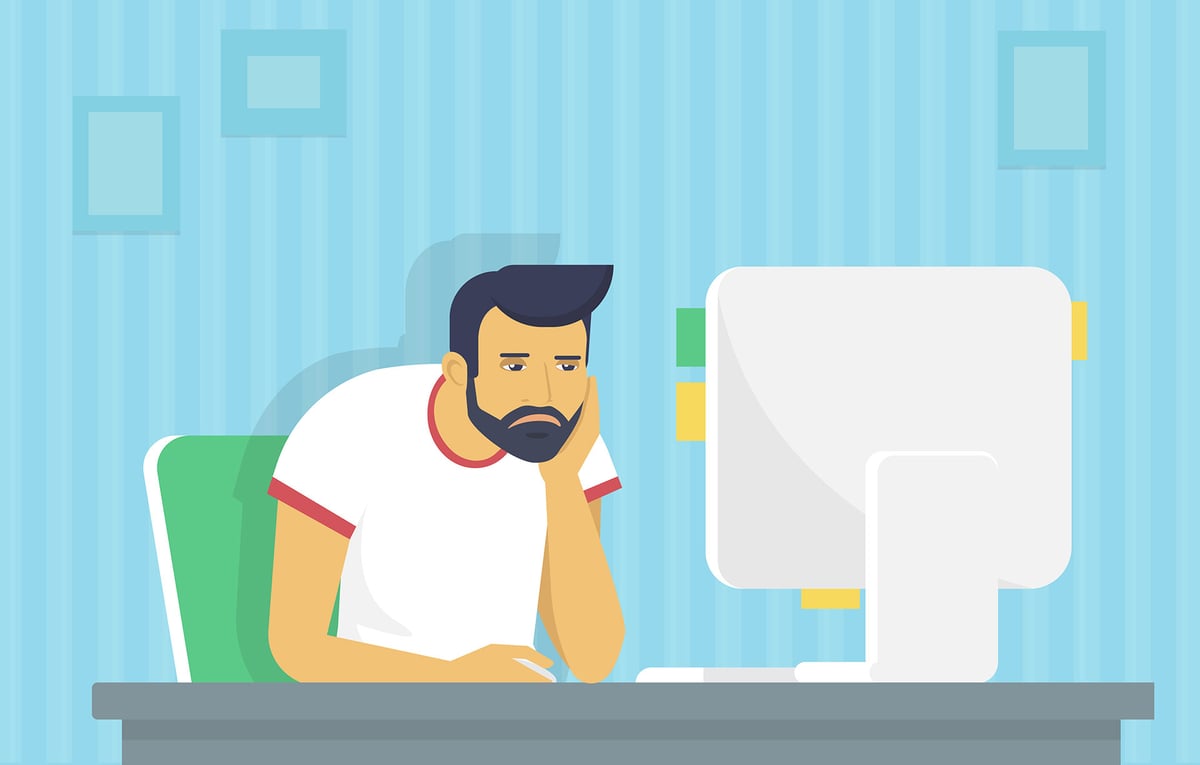 13 Brilliant Email Marketing Examples from the Pros
Grammarly
Spotify
Lyft
Lyft (again)
MailerLite
Samsung
NARS Cosmetics
Firebox
Moo
Dominos
Beats Music
Airbnb
FlyWheel
How many marketing emails are in your inbox right now?
While email marketing is still a valuable tool to reach leads, your persona's inbox is getting more and more cluttered, which means marketers need to step up their game in order to stand out and earn the clicks they set out for.
Right now, there is a ton of focus on email times, subject lines, and list segmentation to increase open and click through rates. But if the content of your actual email fails to engage your target audience, who is going to care?
These 13 examples show companies that are thinking outside of the box with their email marketing, and show that taking creative risks can pay off.
Earlier this year, Grammarly, an online spelling and grammar checker, capitalized on the hype of March Madness with their "2017 March Gladness Savings Event." This email is eye-catching, relates to current events, and because the tool is used by many college students to help improve their writing, it resonates well with the audience.
The copy is also simple and easy to digest, with a clear call-to-action (CTA) for a next step. This email goes to show that any brand - even something as seemingly dull as a grammar tool, - can think outside of the box with their email marketing to better connect with their audience.
Spotify, one of the most popular online streaming platforms, knows how to use email marketing to engage and delight their existing customers.
At the end of this year, they sent out this highly-personalized email promoting their custom playlist "Your 2016, Wrapped" made up of the user's most played songs of the year.
This email also ran through user-specific analytics showing their customers how they've engaged with the platform throughout the year, including total minutes spent listening, top songs, artists, and genres.
Studies have shown emails with personalization go a long way. One study from Experian found that personalized emails have 29% higher unique open rates and 41% higher unique click rates. Spotify obviously leveraged this factor in the campaign, and it helped delight their audience, increasing the chance of them continuing their membership with them.

Taking the same personalized "yearly report" approach as Spotify, Lyft sent out this message to their audience outlining the customer's behavior with the service throughout 2016.
This report showed total rides, how many cities you've rode with Lyft in, and when your most and least active months were. It also gives you a Lyft "spirit animal" based on your ride behavior throughout the year.
Like Spotify, this email creates a fun opportunity to engage and delight existing customers, and remind them of the role Lyft planned in their year.
4. Lyft (again)
Another great email by Lyft, this used both personalization and thoughtful content to help customers have the best experience possible with the service.
Using location information, this email sent a custom report based on the reader's city that included the most popular rides in the area and how much they could save using their service versus taxis.
Sending this email out to people not only gave new customers information on ways they could save with Lyft, but also showed the brand's great customer service

MailerLite, an email automation platform, used this great email to welcome new customers to its website.
This particular email did a couple of things very well:
It immediately showed social proof of the thousands of customers using the platform, including some notable brands. This got new customers excited and helped build trust; confirming they made a smart decision that bigger brands had also made.
It gave the customer next steps to start using the platform,even providing a link to tutorials to help push them in the right direction.
It provided resources to assist new customers with any questions they might have, giving them both a link to an FAQ section, and their 24/7 support team. They also included team pictures to help put a face to the company.
Overall, this email helped welcome new customers into MailerLite in a way they got them excited, and showcased their great customer service.

This promotional email for Samsung's Galaxy S7 was anything but boring. It had an eye-catching header, compelling copy, and clear CTAs throughout the post.
Also, with the Samsung Galaxy S7 is one of the top rated phones for gamers, both the imagery and content in this email was perfectly targeted towards that group.
Bold, yet simple and to the point, this email by NARS was hard to look away from.
With copy that created a sense of excitement and urgency for consumers, and a hypnotizing, animated graphic, this email displayed the product in a unique way that guided the user's eyes to view all the different colors avaliable in this eyeshadow palette.
If you're at all familiar with NARS, you'll know that this "Bold yet Simple" approach is very consistent with their overall brand and messaging

Capitalizing on the hype of the popular game, Pokemon Go, Firebox sent out this Pikachu-themed email.
Beyond simply using this tactic to capture more eyes,they used it as an opportunity to get this audience interested in their brand by addressing a common pain point Pokemon Go players face -- a drained battery as a result of playing. They used this pain point as an opportunity to promote their portable chargers, with copy targeted specifically at these users.
Business cards aren't typically exciting, but Moo does a great job of positioning them in a way that makes us believe that they can be. The fun, conversational content of this email drew you in and made you want to explore more.
Additionally, the vibrant design of this email gives you a glimpse of the design you might be able to get by working with their company.
Interactive emails like this are great to immediately engage your audience helping increase the likelihood they'll click onto your site.
Domino's took this approach in promoting their new "Italiano" range of pizzas, and it worked to their advantage much better than simply listing out these new launches in a conventional list format.
11. Beats Music
Beats Music, now a part of Apple Music, sent this email to let customers know their free trial was ending.
Not only does this email have a sleek design and content that is fun and well-targeted at their audience, but it also helped serve as a reminder of the value that came with the streaming platform and encouraged the customer to continue with the paid version without seeming too pushy.
This email by Airbnb is a great example of how much power there is in simplicity.
The copy, CTA text, and image all work together to create a sentimental message that makes renting a living space so much more meaningful.
Providing value should be the end-goal of any email marketing campaign, and FlyWheel accomplished that with this email.
Promoting 4 eBooks in a fun way, this email did a great job of focusing on conversions without pushing for sales. This approach helped establish their expertise in their industry, while also showcasing their helpfulness by giving these offers away for free.
Free Assessment:
How does your sales & marketing measure up?
Take this free, 5-minute assessment and learn what you can start doing today to boost traffic, leads, and sales.