4 facts about chatbot effectiveness marketers can't ignore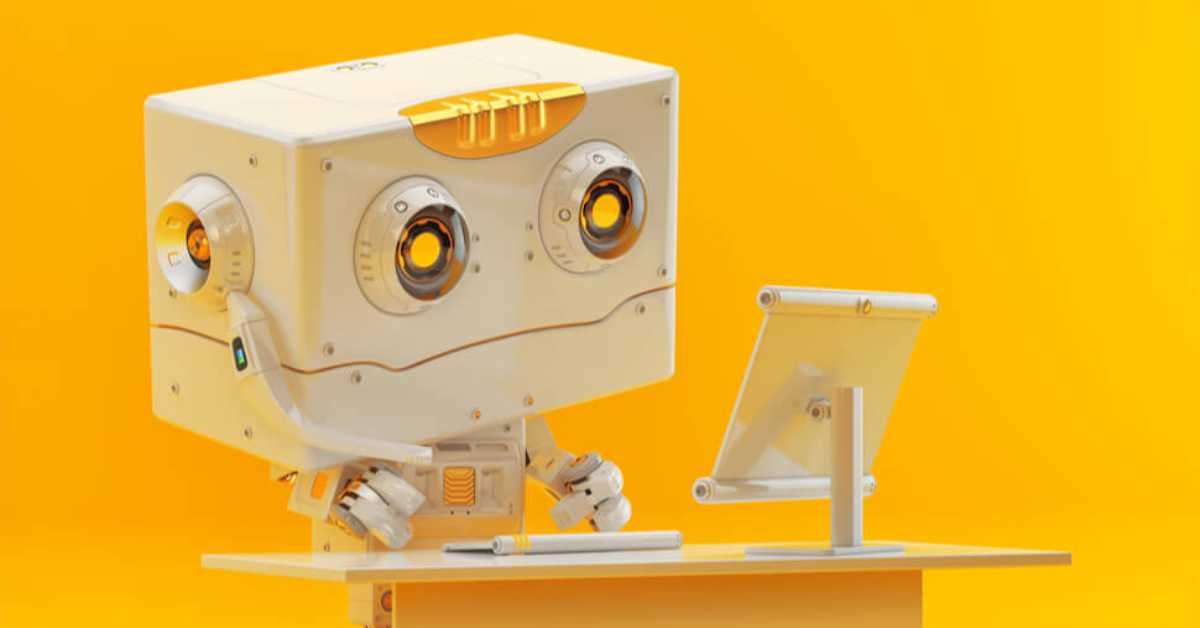 Remember SmarterChild? When I wasn't updating my AIM profile to include the latest Blink182 lyrics, or crafting the perfect away message, I would spend hours messaging this bot. Although it only had a limited set of responses, it passed my Turing test.
Chatbot technology has changed a lot since Smartchild and the mid-2000s, and it's only grown in popularity.
It seems you can't visit a website without being greeted with a pop-up welcome message in the lower right-hand corner of your browser. (You might have even noticed this on our agency website).
You might be wondering if implementing a chatbot on your website is worth the investment.
After all, a good FAQ page help answer any and all questions a user may have, right?
Like it or not, the use of chatbots is on the rise. 58% of B2B companies use a chatbot on their website, as compared to 42% on B2C websites, and those numbers are only going to grow.
Luckily for us, Backlinko has aggregated a collection of 40 statistics on chatbots that help shed light on how effective they really are, as well as what types of businesses are using them. Below are five key takeaways from those statistics.
1. Users are engaging with chatbots
One pattern we can uncover from these statistics is that users are definitely engaging with chatbots.
For example, 15% of people have used a chatbot to communicate with a business, and a staggering 40% of millennials claim to engage with bots on a daily basis. Depending on the context, the engagement rate can be anywhere from 35% to 90%. Engagement is at its highest when a user needs to quickly answer in an emergency.
Bottom line: Consumers are using and engaging with chatbots, and will continue to do so.
2. Chatbots are effective with customer support
If you're in a space where your customers need immediate answers (especially after hours), then a chatbot might be right for you. Not only can chatbots help businesses save up to 30% on their customer support costs, but users cite that having "24-hour service" is the biggest benefit of having chatbots available for the online services that they use.
If you're concerned that your customers will be able to detect that they're talking to a bot, just look at these statistics:
27% of consumers

were unsure if the last customer support interaction they had was with a real person or a chatbot

34% of retail customers

would be comfortable speaking with customer service through AI chatbots instead of a live customer support representative
3. Chatbots can help increase conversions
If you know anything about They Ask, You Answer, then you already know that it begins with an obsession with understanding the answer to one question: "What is my customer thinking?"
When used properly, a chatbot can be an excellent way to help guide a potential customer through the touchless buying experience as a self-selection tool. For example, 33% of consumers want to be able to use a chatbot to make a reservation at a hotel or restaurant, and 47% would be open to making a purchase from a chatbot.
If you're in the real estate, travel, education, healthcare, or finance industries, then you'll definitely want to consider implementing a chatbot since these sectors are profiting the most by using chatbots.
4. There are situations where chatbots don't work
Although consumers are engaging more and more with chatbots, don't forget to intervene every now and then. Although 35% of consumers would like to see more businesses incorporating chatbots on their websites, consider these numbers:
60% of consumers

believe a human can better understand what they need as compared to a chatbot

43% of consumers

say they prefer to deal with a real-life assistant over a chatbot
Consider using a service like Intercom (note, I used a referral link) that bridges the gap between a chatbot and a human. This is what we use over at IMPACT+.
The future of chatbots
These statistics make it clear that chatbots are not only growing in popularity but are also adequate at meeting customer needs.
With continued advancements in artificial intelligence, chatbots will only continue to grow in efficiency and effectiveness. That's why it's no surprise that in 2021, over 50% of enterprise companies (like Google, IBM, and Facebook) will spend more money each year on chatbots than mobile apps and $4.5 billion will be invested in chatbot technology. What's even more impressive is that it's estimated that chatbots will account for $112 billion in retail sales by 2023 and by 2024 the global chatbot market is projected to be over $994 million.
If there was ever a time to invest in chatbot technology for your business, it's now. Chatbots can help bridge the gap between the consumer and your product in the current COVID-19 climate where doing business virtually is the norm.
The modern buyer is savvy enough to know when and how to engage with a chatbot. However, a chatbot is just one way to increase user engagement and increase conversions. Don't negate other aspects of your website such as the landing page, or FAQ page.
Free: Assessment
Does your website build trust with buyers and bring in revenue?
Take this free 6 question assessment and learn how your website can start living up to its potential.