8 Favorite Apps for Building Unforgettable Instagram & Facebook Stories
Jolie Higazi also recommends this free course, Fundamentals of Social Media Marketing.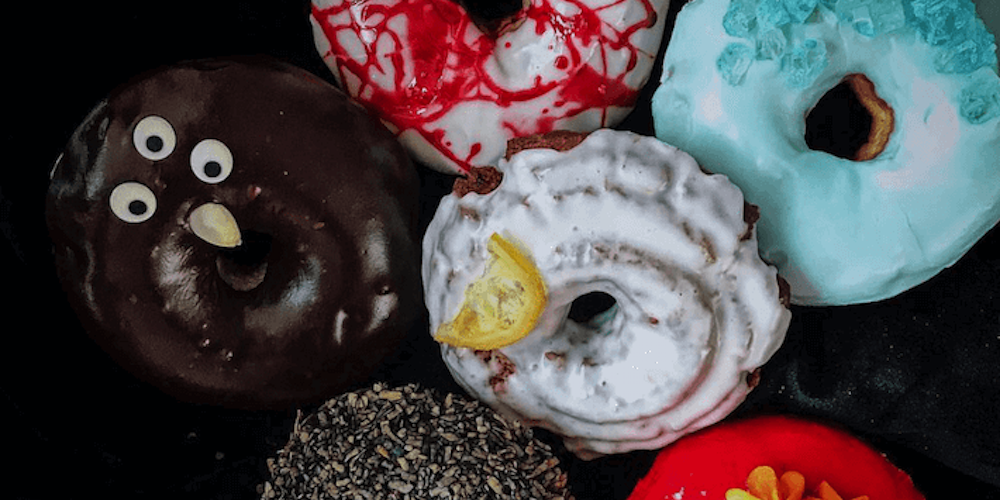 I've been getting in the routine of waking up early to workout before I head off to work.
It's great — I start my day off on the right foot with a surge of endorphins and adrenaline to get myself on track to having a healthy, happy, productive day.
That is, of course, until I check Instagram on my way out of the gym!
Free Course: Fundamentals of Social Media Marketing
You see, there's a really popular donut shop in Cleveland (Brewnuts) whose owner posts the most engaging and fun photos on social media and knows how to make them sing to me at the break of dawn each morning.
(And get this, I'm not just talking about photos of simple chocolate or strawberry sprinkle donuts. I'm talking about Fruit Loops-Topped, Peanut Butter Cookie Dough Bullseye, Chocolate Bourbon Frosted with Brown Sugar Bacon, and for you Game of Thrones fans, an entirely themed "Game of Dones" menu!)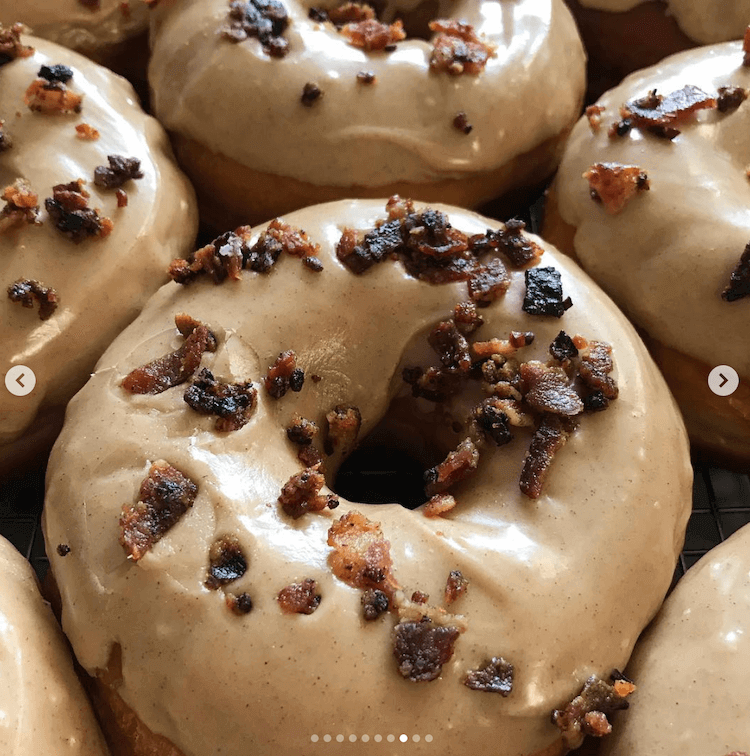 Maple Bacon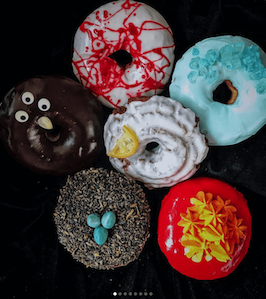 "Game of Dones" menu
Most of the time, I can resist the beautiful posts, but when there's a story about the new offerings on the menu for the day, they seem to reel me in without fail.
With this in mind, when I think of social media stories, I think of influence so strong that I've literally just left the gym to go buy a donut and practically negate whatever work I just did.
Why Are Instagram & Facebook Stories Worth Your Time?
If this doesn't convince you of how effective good Facebook and Instagram stories can be at capturing the attention of your audience, you might be missing the forest for the trees (or the donut for the sprinkles.)
Ever since Snapchat's original introduction into stories came about in 2013, the popularity of the offering on social media platforms has exploded: Facebook, Facebook Messenger, WhatsApp, and Instagram have all created their own stories option. They are also growing 15 times faster than news feeds.
Just recently Facebook announced plans to start offering a horizontal swipe carousel for viewing its newsfeed so it's more like the way people browse stories. This shows just how prominent story behavior is becoming.
Facebook executives even predict that traffic on stories will surpass traffic on newsfeeds in 2019. They're that powerful and are probably only going to become more versatile and influential in the months and years to come.
So, how can you be ready?
The short answer is to get on the bandwagon and come up with a strategy around creating stories for your brand.
That answer, of course, doesn't explain the how of creating these stories when there are a million other things on marketers' minds they need to learn and do.
Fortunately for us, there are plenty of apps and tools that can help make our jobs a little easier. Here are some of our favorites.
8 Apps for Building Unforgettable Instagram & Facebook Stories
The apps described below can help increase flexibility with scheduling, artistic design, editing, formatting, interactive elements, and convenience when it comes to creating attractive and engaging, social media stories.

Free, offers in-app purchases
Available for iOS and Android
Unfold is a great application for creating stories with a cohesive style to them, whether they're made out of picture collages or other templates. You can put multiple images on one screen using any of their fancy templates.
They also have a selection of stock imagery that can help when you're not uploading your own images. You can make your story really stand out with their text overlay and other formatting design options.

Free, offers in-app purchases
Available for iOS
Mojo is an awesome app for creating stories with video and animation. While it's only available for iPhones (as of now), it's an easy platform to make video edits and use their selection of 50 music tracks to add that extra musical kick into your story.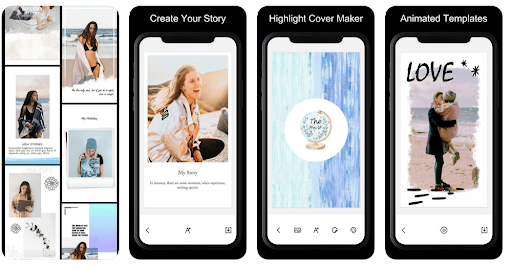 Free, offers in-app purchases
Available for iOS and Android
If you're looking for a ton of new template options, StoryArt has you covered. With more than 500 templates and 40 themes to choose from, StoryArt allows users to get a fresh take on their stories.
The cool thing about this platform is that it offers some fun themes like Film, Marble, Retro, and Minimalism. There are also loads of filters and options for video editing for those who are looking for a simple, streamlined app.

Free, offers in-app purchases
Available for iOS and Android
Most marketers already know about Canva, but did you know they have a specific story maker offering as well? As the place to go for DIY design and over a million stock images, Canva is a must have for creating fresh stories that don't have the run-of-the-mill images everyone has already seen ten times before. When it comes to interesting imagery, Canva is your new best friend.
What's the cherry—or sprinkles— on top, you may ask?
If trying to make all those edits on your small phone screen is a frustrating process, you can use Canva to customize your story on your desktop screen before saving the file to your mobile device.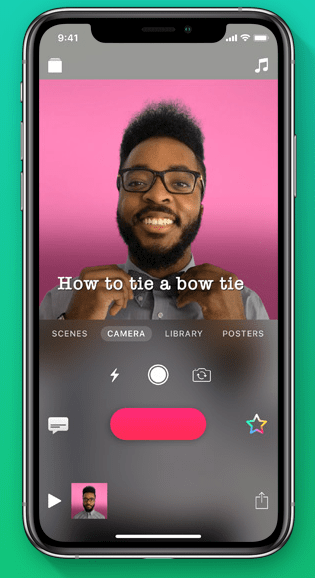 Free
Available for iOS
I look at Clips like it's a more simplified version of iMovie for those who don't need every single editing capability accessible to them.
It's great for not only editing video for stories, but creating a video experience with text, graphics, animations, and filters.
It's pretty amazing what you can create with just a mere few clicks of a button! Unfortunately, though, it's only available on iOS devices.

Free, no sign in required
Desktop
Everyone knows Buffer for its social media scheduling capabilities, which many marketers wouldn't know what to do without.
However, Buffer also has a tool for creating stories in a blink of an eye. It's not an app but a website page that doesn't even require a signup.
Their templates are also great for brands who might want to use some stories specifically for events or new product deals.
While Buffer can't schedule posts directly to stories, you can schedule reminders through the app which can enable push notifications to post stories.

Free version for individuals, plans from $9/month to $49/month for businesses
Available for iOS and Android
Well, jumping in right where we left off, Later lets you do exactly that with your social media stories: schedule them to publish later! They also offer a visual scheduler for those visual learners out there who would like to see their posts graphed out on a calendar.
It's a great application you can use from your mobile device or your desktop.

Free version, or Premium version for $4.99/month
Available for iOS and Android
Instasize is a great photo editing app that integrates directly with Instagram to make the publishing process that much easier. It's also ideal for brands for whom it's important to establish a consistent brand aesthetic.
Overall, any brand leaders who want to save all that time they spend specifically sizing photos for different social platforms will love how this app instantly sizes the images for each network—it's a wonder where the app may have gotten its name!
The premium version gives you access to even more filters, beauty tools to edit blemishes and whiten teeth, and other exclusive content.
Apps May Help, But Don't Lose Perspective
Remember, these apps are meant to make creating stories easier, but they're not magic bullets to have your social media account suddenly go viral; only great content can do that.
Even the best apps can't make inauthentic, run-of-the-mill content great.
While we're all for using tools and apps, at the end of the day, they are just sidekicks to the real superhero: a great message.
If you're looking to really make an impact on social, first focus your efforts on making meaningful connections with your audience through content they actually want and need.
These apps (and these!) are ways to make that execution easier, but they are not a substitution for thoughtful planning.
If you already have the messaging and content side of things down, these apps can be an awesome help to save you time and make your life a little bit easier.
After all, sometimes we all need a sidekick.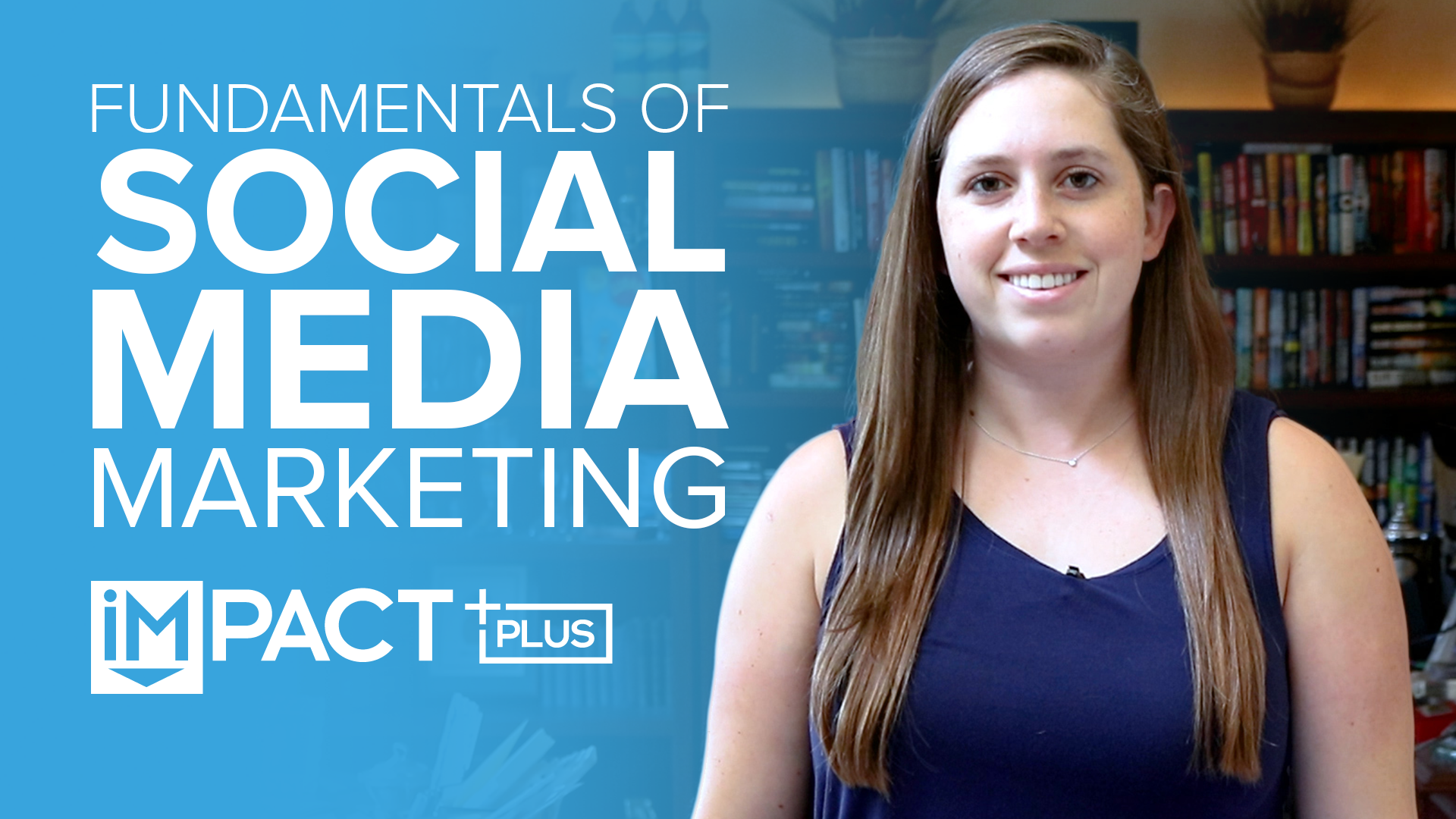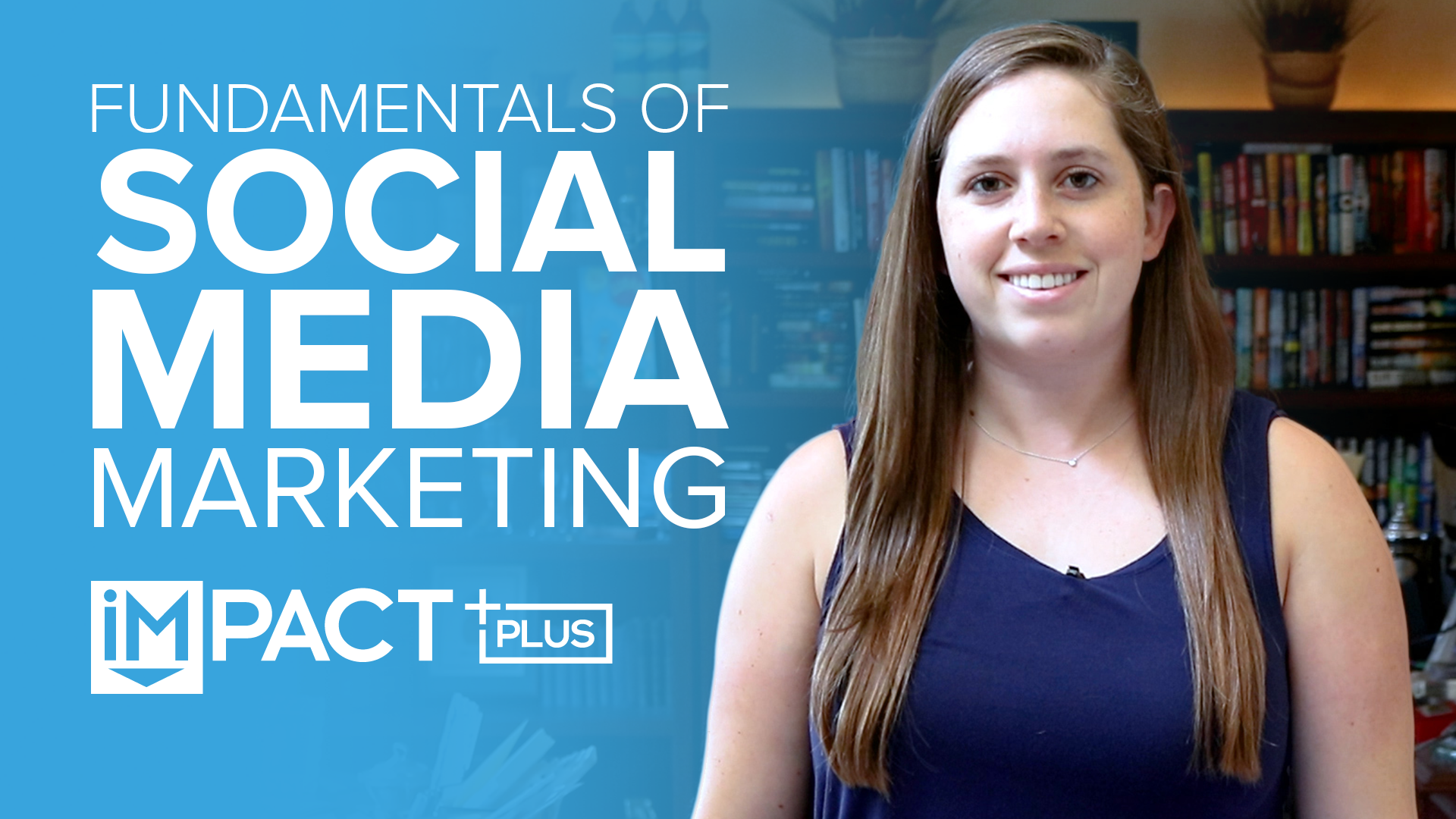 Free Course:
Fundamentals of Social Media Marketing
Learn how to use social media to successfully drive awareness and engagement for your business
In this free course, you'll learn:
How to choose the right social platforms for your business
Basic best practices for different social media channels
B2B vs. B2C practices on social media
Published on April 25, 2019