Subscribe
Join 40,000+ sales and marketing pros who receive our weekly newsletter.
Get the most relevant, actionable digital sales and marketing insights you need to make smarter decisions faster... all in under five minutes.
Thanks, stay tuned for our upcoming edition.
The 3 Biggest 2018 Google Updates You Need to Know (So Far)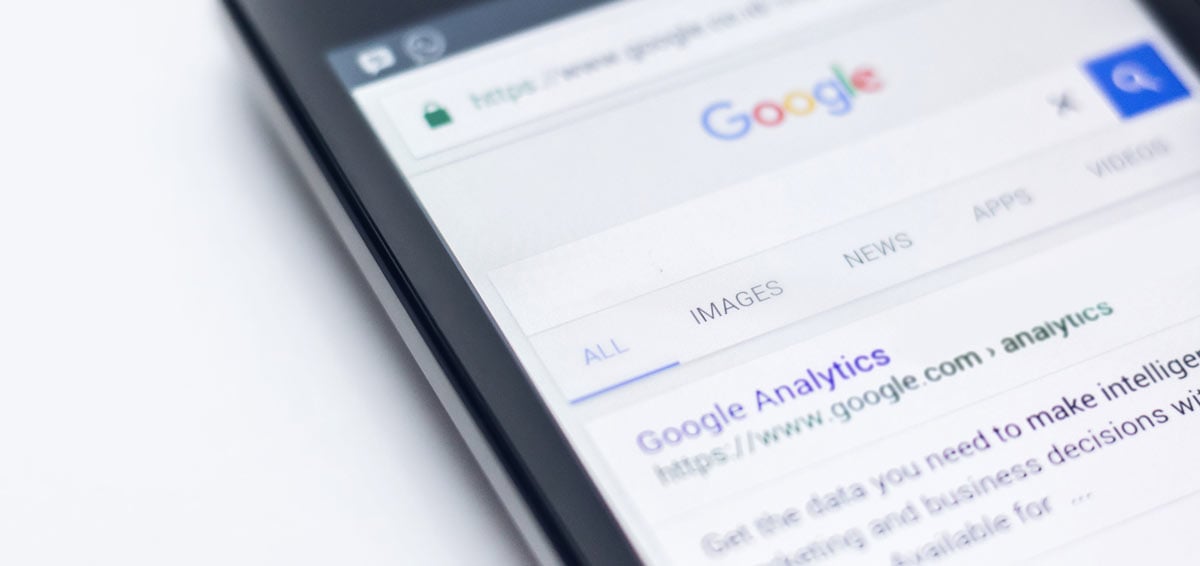 The month of August has brought a substantial amount of changes and news around the way Google is ranking your content and how it tracks your activity.
In one major update, Google has decided to take another broad look into the ways it ranks all of its crawled content and better verify what sites are actually reputable and make "users feel comfortable about using it."
Another upcoming update shows how users can now optimize specific types of article, using SCHEMA, to show in a very specific way in Google's SERP.
We also look at the controversy behind the company tracking your location, despite turning off your setting that should prevent Google from doing so.
Looking to get the details on each Google update? Keep reading below to find out what each of these updates could mean for you and how to react.
Google Core Algorithm Update (Google "Medic")
On August 1st, Google released what they described as a 'broad core algorithm update', one of several they release yearly. Since then, many reacted in frustration to the update, feeling confused (and clueless) as to how this update would impact their SEO.
This week we released a broad core algorithm update, as we do several times per year. Our guidance about such updates remains the same as in March, as we covered here: https://t.co/uPlEdSLHoX

— Google SearchLiaison (@searchliaison) August 1, 2018
Despite the angry mob of SEO experts, this update is not one that Google could simply disclose to its audience because its one that affected its core functionality. This means that Google has changed the importance on its core ranking factors - the secret juice that makes up how Google ranks your content. Over the next few days, people began seeing how this update was impacting their content. The update roll-out was fully complete come August 8th.
But then, something interesting happened. Search Engine Round Table posted a survey asking how this update impacted peoples website along with other questions such as your keywords, URL, etc.
In their study, they discovered 42% of the 300 who submitted the survey who are in the 'medical, health, fitness, healthy lifestyle space' had some sort of impact.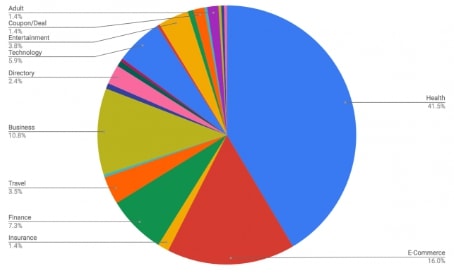 Image from Search Engine Roundtable
With that, the update has now been dubbed 'Google Medic' because of the usually high impact it had on this sector.
For those looking for a fix, your out of luck. Google has already said there's none, also stating you should "remain focused on building great content. Over time, it may be that your content may rise relative to other pages."
Same ol' response. Thanks, Google.
My advice would be to let some of the dust settle on the update. In the immediate term, you may see your site tank or skyrocket, but there tends to be some point where those drastic changes stop. For those that see a negative impact, you may find your site even begins rebounding after a couple weeks.
If you don't, you'll need to take a hard crack at determining what Google might have changed that could affect you so negatively. I recommend checking out this article by Neil Patel about how you can figure out where your traffic drops are using Google Analytics.
Google Tracks Your Movements
The Associated Press reported that Google still tracks your location even if you change your settling stating you explicitly don't want to be.
When using Google services on an Android and iPhone, your location data will be stored even if you change your privacy setting.
By default, Google can track you when you are using tools such as Google Maps, or when having a Google weather tracker application active. This allows the company to see a time-stamped trail tracking your location.
This data can then be used for targeting/retargeting purposes for ads, but also for more creative uses such as locating specific devices that may have been near a crime scene.
Although it would seem natural that if you turned off this functionality on your phone, you'd be free of tracking. When asked to comment on the seemed flaw, a representative responded by saying:
"There are a number of different ways that Google may use location to improve people's experience, including: Location History, Web, and App Activity, and through device-level Location Services. We provide clear descriptions of these tools, and robust controls so people can turn them on or off, and delete their histories at any time."
If your someone really looking stop these location markers, you can turn off your "Web and App Activity" setting. This will prevent activity on your device from being saved to your account, but will not prevent Google from collecting other location markers.
All this begs the question; should there always be some sort of caveat when collecting big data like this that makes it so users can stop tracking or delete stored data, but not unless they go through some sort of painful process? So long as something is in place to delete, regardless of how challenging the process, does that make it right?
Googles FAQs, Q&A, and How-Tos are now in Search Results Snippets
Google has been rolling out a multitude of updates to its SERPs that affect how particular content is showcased. One of the most popular iterations of this is featured snippets, which grants one article the benefit of being ranked 0 above all other results.
In Singapore, an image taken at a Google event shows examples of 3 new snippets (FAQs, Q&A, and Hows-Tos) and how they would look on the SERP.
#GoogleDanceSingapore New Search Features coming in @methode @rustybrick @sejournal pic.twitter.com/6dZbIQ4HiS

— Akhil Agarwal (@akhil1594) July 26, 2018
A spokesperson for Google stated:
"We're always looking for new ways to provide the most relevant, useful results for our users. We've recently introduced new ways to help users understand whether responses on a given Q&A or forum site could have the best answer for their question. By bringing a preview of these answers onto Search, we're helping our users more quickly identify which source is most likely to have the information they're looking for. We're currently working with partners to experiment with ways to surface similar previews for FAQ and How-to content."
For us marketers, this means we need to take the time to review our content that has the potential to utilize these markup tags. If you look at the schema website, you'll also see there is documentation on all three which can be found below:
Your best bet is to start reviewing these and begin implementing now, giving you a head start to rank better than your competitors before others start figuring it out!
Free: Assessment
Does your website build trust with buyers and bring in revenue?
Take this free 6 question assessment and learn how your website can start living up to its potential.