5 Tips for Writing More IMPACTful Case Studies for Your Business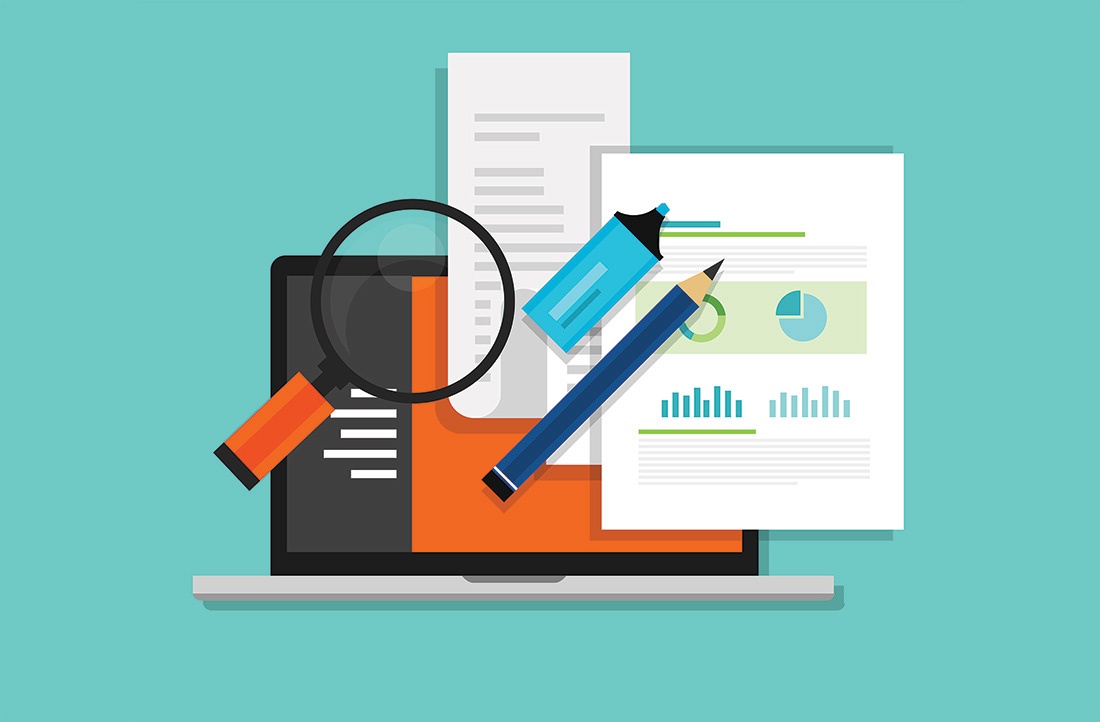 You've delighted your customers and delivered results...now it's time utilize these success stories to convert new leads into customers by creating IMPACTful case studies.
Do case studies really work, you ask?
Why yes they do, and here's why:
Case studies help explain your process and help potential customers better understand what you do.
Case studies allow you to focus on problems that your target audience faces and how you can solve them.
Case studies increase your brand credibility and authority.
Case studies are pretty easy to create - and to make things even easier, here are some tips and case study examples to get you going:
#1 Carefully Select The Focus of Your Case Study
The key to crafting a compelling and impactful case study is to start with selecting a qualified candidate, or customer.
Here are some tips for choosing the ideal subject of your case study:
Take the time to vet your candidate – inevitably potential customers may reach out to your case study subjects to fact check; so make sure your candidate is someone you have a strong relationship with and who will give you the best recommendation possible.


Choose a candidate that has enthusiasm about your services – you want the subject of your case study to love what you do, sing your praises, brag about you at parties...you get the idea.


Make sure they have a solid understanding of your product or service – in addition to the initial vetting, you also need to make sure the candidate has their head around exactly what it is that you do. While it's great that they love you – they also need to understand what you did for them as well as other talents that you possess.


Solid results – if you are going to promote a scenario as a model for others to follow, you need to make sure you have the results, and the stats, to back it up.


Have a story that your target audience will relate to – the proof isn't just in the pudding; you need your case studies to speak to your audience and make an emotional connection to ensure it will resonate with your current and potential future customers.


Strong brand identity – you may have some excellent case studies for small or local businesses, which are great, however, also try to feature businesses with a strong existing brand identity. Working with well-known and established brands will draw more attention and likely hold more credibility in the eyes of your potential buyers.
#2 Tell a Story From Beginning to End
Everyone loves a good ol' fashioned story.
Taking it back to the basics, you need to make sure that yours has a beginning, middle, and end along with supporting facts, or what I like to call "nuggets," along the way.
What's a nugget you ask? Think of it as a little pot of gold – something funny, interesting, or unique that will keep the reader engaged.
Some key things to include with your story are:
Who is the customer and what exactly do they do?

What was the

need that brought you and your customer together?

What were the customer's goals? Have they shifted? If so, how and what are they now.

How did you help the customer reach their goals? What did that look like along the way?
#3 Compose Your Case Study in an Easy-to-Follow Format
A good case study isn't simply engaging content, it needs to be well-written, engaging content that is laid out in a clear, concise manner.
I mean, let's be honest, as much as you may love a meaty piece of content, not everyone enjoys huge chunks of information.
Most readers are just going to skim your case study to find important parts that relate to them. So, to make it easier for the masses, keep the following formatting elements in mind while writing your case study:
Headers

Images, infographics, or video (or go wild and use two of these)

Bulleted lists

Bolded and/or italicized text
In addition to formatting, you want to content has a structure that flows smoothly -- again, focus on the engagement factor.
Not sure where to start? Here's an outline to get you going:
1. Begin with the essentials:
Who is the Company? What do they do?

What industry are they in?

How did your customer find you? Or did you find them

?

How long have they been a customer?
2. Illustrate the problem you addressed:
What was their need -or- the problem that you helped them address?

What was the customer doing before they brought you on board?

What were their results with their own efforts?

How did the problem affect their business?
This is a great place to add a little nugget…like a quote and image of the client, or maybe even a video interview.
3. Define how the problem was solved:
What did you do to solve the problem?

Make sure to b

reak it down so the reader can truly understand what you did.

Include real numbers,

statistics

and facts to back this up.
4. Describe the impact to candidate:
Data talks! Make sure to include both the qualitative and quantitative points of information.
5. Feature a call-to-action (CTA):
After reading the case study, keep the user engaged with a call-to-action. This will make it easy for them to connect with someone in your sales team, to ask questions, and/or to continue consuming your content.
#4 Promote Your Case Studies
Your work doesn't stop once you have written a great case study; now people have to actually be able to find it. What good is a tasty content nugget if no one can consume it?
This means that your case studies should not only be easily accessible on your website but that you should also shout them out from the rooftops.
Post them on your social channels, talk about them in your sales pitches, or make them printable pieces to take with you to client meetings or conferences. Maybe even talk about them at your next dinner party...you never know who's listening.
#5 Don't Forget About Them
No one likes old, stale content that appears to be dated. Make sure to revisit your case studies down the road, especially the ones that gained a lot of traction for you.
Follow up with the candidate 3-6 months after the initial case study and update the post with what they are up to now, a new quote, updated statistics, new goals or success points.
This will illustrate not only continued success but most importantly that your relationship with your clients remains strong and focused even after the initial goals are met.
Need some inspiration to get started? Here are a few examples of companies who got it right:
Infusionsoft - Cleancorp Case Study
Sailthru - Alex and Ani
Percolate - Chobani
AMP Agency - Icelandair
Free Assessment:
How does your sales & marketing measure up?
Take this free, 5-minute assessment and learn what you can start doing today to boost traffic, leads, and sales.