How to Hire a Great Online Community Manager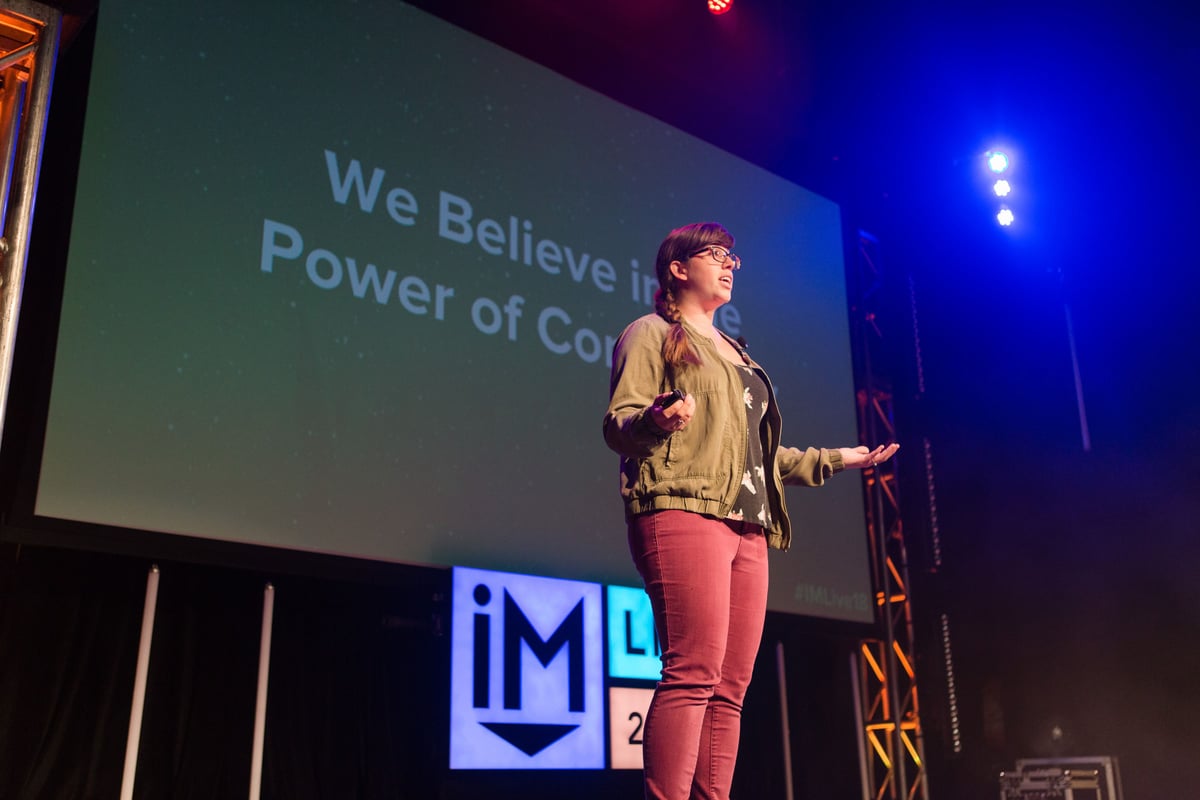 An online community can generate new leads, improve customer retention, and give you deeper insight into your audience.
At IMPACT, we believe in the power of community.
It's part of our Inbound Manifesto and the reason we have our amazing community, IMPACT Elite.
However, shortly after IMPACT Elite was created, it became apparent that someone needed to own managing it for it to be successful.
"Enter: me!" (She says in parentheses.)
Since the time I was hired to help grow and engage members of IMPACT Elite, I've been asked by others looking to grow their online communities how to hire someone for my role at their organization.
What should they look for in a candidate? What are some red flags to be aware of?
I started thinking about it and I came to one important conclusion which I explain in this video:
As I explain in the video above, the best way to find the ideal candidate to manage your online community is to find someone already active in the community you're looking to grow.
Whether you've already created an online community of your own or you're just getting started, you can find people who are actively building relationships with members of your audience.
So, when using all the advice below, remember to also think carefully about who you put this job opportunity in front of. You might not have to look very far at all to find the perfect person for the job.
It might be a current employee who has spent a lot of time getting to know clients and prospects and has a natural connection with them.
It might be someone attending your events who always makes it a point to say hello and check in. It might even be someone who is just actively engaged with your brand on Twitter or Instagram. (Note: I was a mix of the latter two.)
What Makes a Great Online Community Manager Job Description?
Community managers are the connection between a brand and everyone who interacts with it.
Online community managers have the added challenge of most of this interaction being digital.
Contrary to popular belief, this person does not necessarily need an extrovert. You're just looking for someone who is willing to put their personality out there and be approachable and honest.
This combination of digital interaction and human communication does mean an online community manager must balance a unique variety of skills, though.
Quick Reminder: Social Media Managers and Online Community Managers Are Different
While many of the responsibilities of an online community manager may relate to social media, this does not mean that your social media manager and your community manager are interchangeable.
Depending on the size of your community, the same person may be able to manage both your community and your social media, but you'll want to include more social media specific questions in your interview process if this is the case.
Our friends at Sprout Social do a great job of explaining the difference between these two roles:
"While the two roles may seem identical, social media managers essentially act as actual brands while community managers represent themselves on behalf of the brand they're promoting. Ever see 'The Wizard of Oz?' You can think of a social media manager as the sort of 'person behind the curtain.'"
You can see some great examples of online community manager job descriptions on cmxhub.com and through a LinkedIn search.
Skills of a Great Online Community Manager
Because of the digital nature of the role, online community managers must possess strong written and verbal communication skills. Typos on posts and misspelled words don't just reflect poorly on the individual - they ultimately come back to your brand.
Online community managers should also be digital natives who are comfortable communicating online across a variety of platforms -- and quickly.
We live in a world of instant gratification and people do not like to be kept waiting, especially online. Your online community manager should be able to balance responding to comments online while working on other tasks at the same time.
The folks at Artisan Talent do a great job of describing an ideal community manager.
They say: "The Community Manager is an organized time manager, personable, and a natural at online networking. They have impeccable follow-through and are extreme multitaskers."
Beyond simply multi-tasking, follow through is also a vital component of online community management.
The only thing worse than a delayed response is no response at all.
Members of your community -- be it clients, prospects, or even competitors -- should never be left hanging. Not only will this break any trust you've built with that person it will reflect poorly on your brand as a whole.
Since a situation can spiral out of control so quickly online, it's important that your online community manager has both (at least a little) public relations experience and (a lot of) patience.
These skills will come in handy when diffusing difficult situations.
For example, at the very least, they should understand the nature of online communities and how to respond to negative comments regarding your brand. They will inevitably have to deal with spam, trolls, and even well-intentioned rule breakers.
Your community manager will also need to advocate for resources from your organization from time to time.
This may include educating the team on the purpose of their role and reminding them of the value of the community. This can be a challenge for anyone and requires determination and passion for the role they're in which bring me to one more thing all great community managers have in common.
They absolutely must have a true and palpable passion for helping people.
You should be able to feel it from interacting with them and see it when they speak. Successful online community managers know that the most central element to their role is being helpful.
They help members get answers, salespeople understand the audience, marketers collect information, and make sure everyone has a positive experience.
I asked Joe Huber, Customer Community Strategist at Sprout Social, what his day as an online community manager is like. He shared:
"Managing any group is all about timing and relevance. We spend time every day going in and making sure every question is answered or responded to. When I see something where I have no business answering the person's question, I'll still comment on it to bring the conversation back into view. It's really just about making time to respond and post to keep people engaged. Nobody wants to invest their time in a digital ghost town."
As Joe explained, managing an online community requires dedication and good time management. Those skills, combined with the others listed above, are vital in a great online community manager.
Suggested Tools Experience
In addition to skills like follow through and being a good communicator, an online community manager should have experience with some digital tools as well.
They should be well-versed in and up to date on social platforms used in your industry. This may include things like Facebook, LinkedIn, Twitter, Instagram, Reddit, YouTube, Tumblr, and others.
Most online community managers (or those fit for an online community manager role) will also have experience with social tools such as Hootsuite, Sprout Social, or HubSpot.
They should also be familiar with basic image and video editing tools, such as iMovie and Canva, and stock photo and video sites.
Finally, a great online community manager will be able to easily build reports that can help track the effectiveness of their work in Google Analytics, Microsoft Office, Databox, or other reporting tools.
Once you've crafted the perfect job description using the skills and characteristics outlined above, you can begin looking for your candidates.
Questions to Ask When Interviewing an Online Community Manager Candidate
Once you have gathered a few applicants for the position, you will need to start your interviews. Perhaps your company starts with a phone screen or video call to narrow down the initial candidates. Maybe you skim through resumes to decide who to bring in.
Whatever your method, soon you'll have a few people selected to bring in for in-person interviews. At this point, you'll want to start asking some interview questions specifically related to this position.
In addition to your organization's standard job applicant questions, here are some questions suited to finding a great online community manager:
Tell me about a time you've brought people together. What did you do, and what was it like?
What makes a community successful?
What's one great community you're a member of and what makes it great?
What would you change about our community to improve it?
Tell me about a time you've had to deal with a disruptive community member. How did you handle it? (If you've never dealt with this, have you experienced something similar on any social network?)
What are some challenges with representing a brand online? How do you address these challenges?
What is the most important metric to measure when tracking the success of a community?
How do you set boundaries between your personal and professional lives online?
Managing an online community can be mentally draining. How do you unplug and recharge?
These questions will help you get an idea of how your community manager will grow and engage your online community and how they'll respond to challenging situations on behalf of your brand.
When asking these questions you are looking for detailed answers that draw on personal experience. Generic answers without background will likely mean the person does not have enough experience.
Red Flags to Look Out For
While the questions above can help you identify traits you're looking for, there are also some red flags you'll want to look out for when hiring an online community manager.
Red Flag: Inactive or Inappropriate Social Profiles
It should go without saying but, because so much of this role takes place online, you'll want to take a look at the candidate's social profiles.
First, make sure they have at least one active social profile. No active social profiles is definitely a red flag. Even if someone has profiles but they barely post or haven't posted in a long time, they may not be a good fit.
Once you find their social profiles, make sure that the things they post are either appropriate enough to be tied into the online representation of your brand or are at least private and not visible to the public. Inappropriate content on social profiles is a red flag because this person is an extension of your brand and what they post may be seen by your clients and prospects.
This can be tough as people often use their personal social profiles to share political and personal content. Even if this content doesn't align with your views, that's okay. Things to look out for include hate speech, bullying, harassment, and inappropriate or overly sexual content.
In a similar vein to professionalism on social media, you may want to take a look at the person's social followers. Having a large network may be a plus, but if a good chunk of those followers are fake or "spammy," this should be cause for concern.
Red Flag: Being Hesitant to Use Video
Video is so important nowadays and for good reason. We can share so much more in a video than by simply typing out text (hence my video at the beginning of this post) and it can help build your relationship with members of your online community.
If someone is reluctant to use video in a remote interview or doesn't want to complete the video activity below, that is a red flag.
Suggested Activity for an Online Community Manager Candidate
Once you've done your first round of interviews and narrowed down your applicants by asking specific questions related to the role and looked for any of those red flags, it may make sense to have the remaining candidates complete an activity.
This will help you get a better idea of how they apply their skills and how they'll actually engage with your community.
The Activity:
Record a video that you could use to introduce yourself to our community as the new online community manager. Explain what you'll be doing to help the members and use the video as a way to set the stage for how you'll be running the community.

What we will "grade" you on:

Clarity and confidence in your speaking

Your willingness to be vulnerable
Your passion for helping the community

The specifics outlined in your video for how you will help the community be successful
You can, of course, edit this activity to relate to your specific community. Have another idea for an activity? Jump into our community and tell me about it. I'd love to know!
Go Find Your Ideal Online Community Manager
Through a carefully crafted job description and a thoughtful interview process, you should be able to find a candidate who will make a great manager of your online community.
However, these skills and qualities are not the only thing required to make the person in this role successful.
Because your online community manager is an extension of your brand, they need to be a good fit for your organization's culture and their values should align with those of your organization.
Whether they're speaking on behalf of your brand online or are simply engaging as themselves within the branded space, you'll want to be confident that your online community manager will use good judgement and respond appropriately in the variety of situations they'll be faced with in their role.
Now that you're fully equipped with the content and tools to find and interview online community managers, go forth and find the perfect person to manage your organization's online community.
If you want feedback or get stuck during the process please ask about it in IMPACT Elite. I'd love to help you out.
Free Assessment:
How does your sales & marketing measure up?
Take this free, 5-minute assessment and learn what you can start doing today to boost traffic, leads, and sales.