Google Featured Snippets: How to Rank 0 In The World's Biggest Search Engine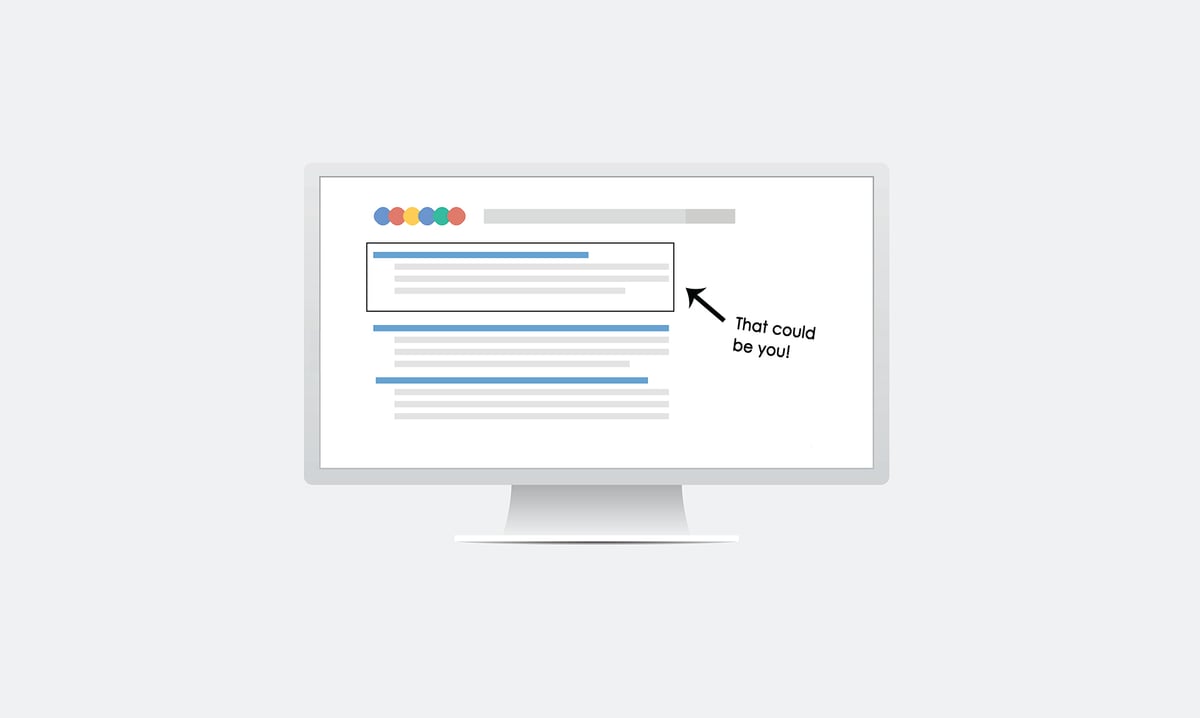 Google's featured snippets have been around for some time now - since 2014 to be exact.
Featured snippets, sometimes referred to as "ranking #0," are the short pieces of content that Google pulls from web pages and puts into a box above the ranked web pages (but below the ads) in order to help answer the searcher's query faster and more effectively.
Listen. I know you've been trying to rank #1 and this may seem like a whole new mountain to climb, but ranking in Google's featured snippet box is not as tricky as you may think.
You're a successful marketer, which means you have a content strategy -- so a few adjustments will get you headed in the right direction. This article will explain.
Note: If you're interested in other SEO and ranking tactics, head over to the 'SEO 101' section of the IMPACT Anthology.
But First, Some Background on Google Featured Snippets
Why Were Featured Snippets Created?
Let's hear it straight from Google.
"When we recognize that a query asks a question, we programmatically detect pages that answer the user's question, and display a top result as a featured snippet in the search results."
So, if I'm searching for "how to bake a cake," for example, the featured snippet shows up first, followed by other suggested questions and answers (which you don't really have any control over)… and THEN the ranked pages.
See how important it is to rank for the featured snippet?
The creation of Google's featured snippet was a natural progression for the search engine to improve results for the user.
Google's ultimate goal is to deliver the most relevant, helpful content in the quickest amount of time. With users wanting information faster than ever, it's no surprise they added the feature to answer a user's question - without even requiring a click into a page.
Now, getting your page to rank well is still important; For more complicated or specific questions/answers, users may want to do more research and read several articles beyond the featured snippet, but attempting to rank here will not only help you drive more website traffic but support your overall SEO goals.
This effort helps you focus on answering for the user and creating evergreen content.
Some Data to Back All of This Up
Luckily, other smart bloggers have written about ranking in the featured snippet section before us, which means we have plenty of great data to back up this post.
This article from HubSpot, for example, found that the same page appearing in the featured snippet versus ranking #1, is liking to get more than twice the amount of clicks.
In another study by Ahrefs, it was found that the featurd snippet doesn't get more clicks necessarily, but in fact, steals clicks that would typically go to the first search result.
Furthermore, this article from MOZ shared data that shows current rank doesn't necessarily determine your ability to appear in the featured snippet.
Larry Kim notes, "about 70 percent of the time, Google pulled snippets from pages in positions 1 to 3 / about 30 percent of the time, the snippets "source" comes from positions 4 to as deep as 71."
So whether you're on page 1 or page 7, you have a chance!
How to Rank In Google's Featured Snippets
Now, let's get down to the nitty-gritty.
Ranking in Google's featured snippets, just like ranking in the organic results, isn't an exact science and honestly, it's a bit temperamental. Research shows, one day you can check results and be there and the next you could be gone, but you should still try your best to make it there.
Based on the data available and our experience, here are the quickest steps we've found to be most effective when optimizing for the featured snippet:
1. Start with Keywords You Want to Rank For
Using your persona research, identify the keywords you need to create content for. Though they may not have the highest search volume, if you are confident your persona is searching for certain queries, answer them. These are the only people you need to reach.
Start with the strongest opportunities first.
2. Identify Articles Already Ranking for These Keywords (& Optimize it!)
Using your best keyword opportunities, analyze your site pages and identify if any are already ranking for those keywords. This will make it easier to produce relevant content since you already have a start, and Google has recognized your page.
Once you have these handy, spend time optimizing them to appear in the featured snippet using these tips:
a. Thoroughly Answer the Questions Your Target Audience is Asking
What is your buyer persona interested in that you're knowledgeable about? Focus an entire post on each one of those questions.
Of course, don't keyword stuff, but do include other relevant questions and answers in your post that relate to the key question.
Be detailed. Besides text, featured snippets can include lists, images, charts, tables, and graphs.
Consider including a video. Google gives priority to YouTube and video tends to keep people on your page longer. (We'll get into why this is important in a minute.)
b. Define the Query Concisely -- and As Early in the Post as Possible
Give a concise definition of the question (about 54-58 words according to HubSpot)
If this answer is higher in the post, your users and Google will find it easier
Take the rest of the post as an opportunity to dive deeper, or give detailed instructions on how they can implement.
c. Include the Keyword or Question in a Header of the Page
The copy needs to be in a header tag, like an H1 or H2
Per my comment above, this makes the page easier to read and scan by both your user and Google.
d. If Applicable, Make a List to Answer the Question
If there are steps to your question, provide the steps in an easy to read list
The reader will be able to scan, and Google can pull these lists into the snippet, like my query on "How to bake a cake."
e. Keep Users on the Page (and Engaged)
Engagement (i.e. on-page time, click-throughs, etc.) seem to play a role in getting into Google's featured snippet.
Build our your content to keep people on the page longer (perhaps watching a video) and interacting with it more.
Along with these five steps, your copy should follow best practices for keyword optimization and length of copy (minimum of 1000 words... the more the better).and don't forget to include conversion opportunities.
3. Identify New Content to Create
If you don't have pages ranked for some of your top keywords or long-tail keywords, start thinking about how you can create them.
If someone in your company is an expert in the area, try pulling them in to create the copy or interview them for information then write with the tips above in mind. Although you may have a larger list of keywords to tackle, remember: it's about quality, not quantity when it comes to ranking.
4. Measure Your Efforts and Engagement
This is a majorly important step in the process of incorporating a featured snippet strategy into your overall content strategy. Like most marketing tactics, your efforts will be wasted if you can't measure them.
Start by pulling a report of where you were ranking prior to updating your post, and the conversion rate from those visitors.
After updating your post, make sure to promote it as you would any of your other pages.
After Google has had time to re-crawl the page, run the same reports again. If your post isn't performing as hoped, take a critical eye to your copy again.
In the end, your personas know themselves well, so ask them for help or feedback if necessary.
Key Takeaway
The key thing to remember is that Google is adjusting their algorithm all the time. Creating content is not a 'set it and forget it' tactic for generating traffic and leads. Your high-performing articles need to be tweaked regularly. Try out these adjustments and let us know how they performed.
Are some of your pages already appearing in the featured snippet? Please share your tactics or data on visits and CTR!
Free: Assessment
Does your website build trust with buyers and bring in revenue?
Take this free 6 question assessment and learn how your website can start living up to its potential.