Hubcast 169: #INBOUND18, Conversational Marketing, & YouTube Resources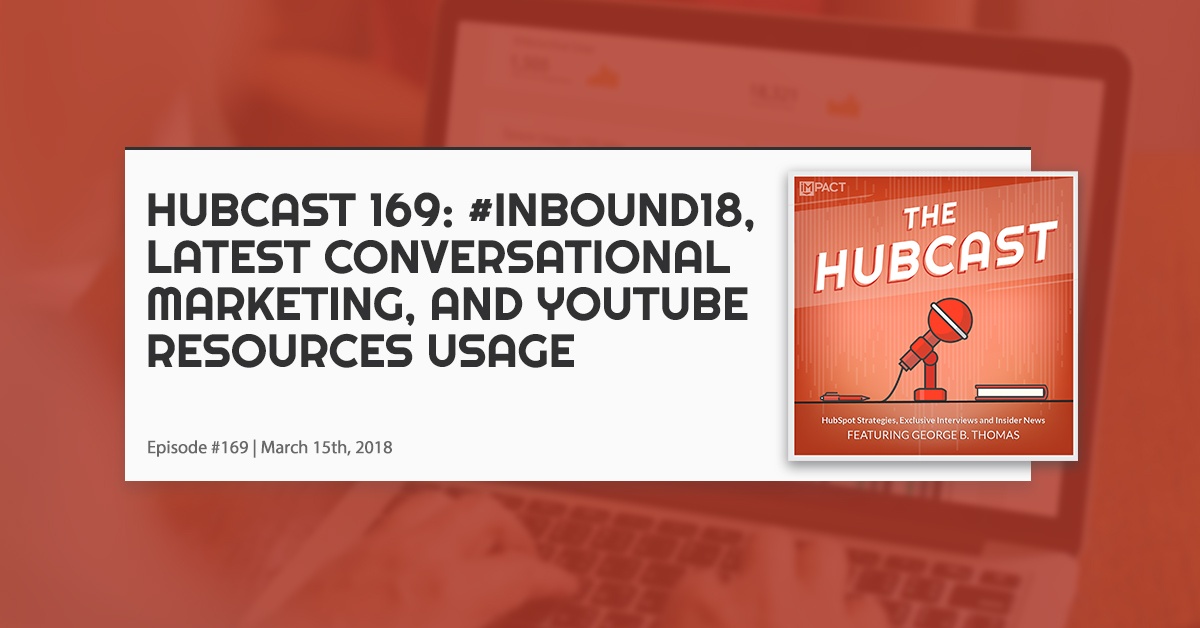 In this episode of the Hubcast, Carina and I chat about getting registered for INBOUND 2018, how conversational marketing is a viable strategy for many companies, and so much more.
Plus, you have to check out this week's wishlist item for some special nuggets of HubSpotty information.
INBOUND 2018
It has begun! Did you get the #INBOUND18 email from Izzie?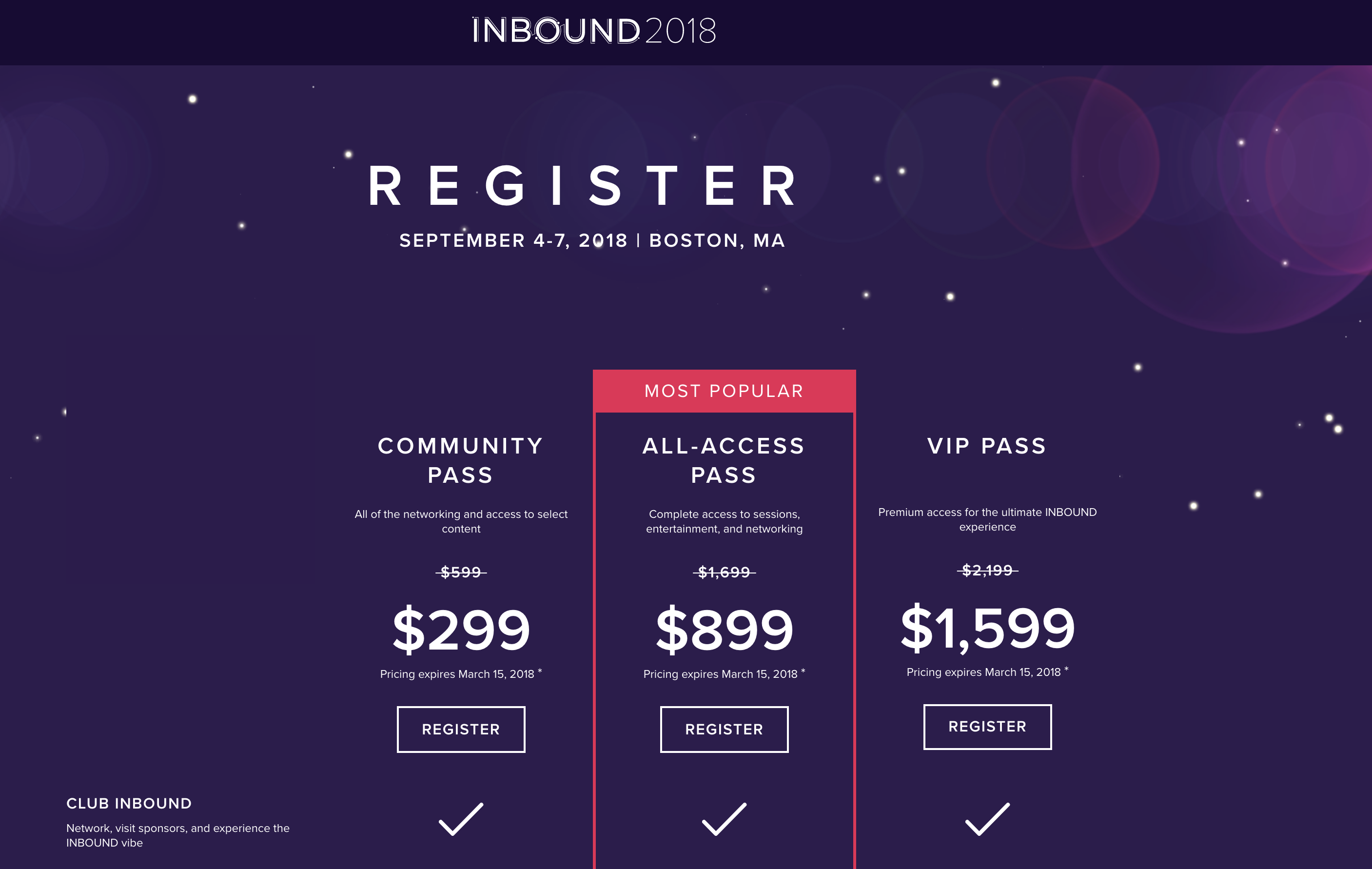 Hi George,

How's your March going? Mine is pretty great — Elijah is teaching me the ways to be your INBOUND guide.

As I come into my new role, I've got a tip for you. March 15th is just a week away, meaning you should register for INBOUND now. This is your last chance to save $800!

So take my advice — save yourself the heartache. Save $800 dollars. Save the world. (Full disclosure, I'm not guaranteeing you'll save the world, but attending INBOUND might help.)

Don't hesitate to reach out if you have any questions!

Izzie Kirsch
HubSpot Property of The Week: Opted Out of All Email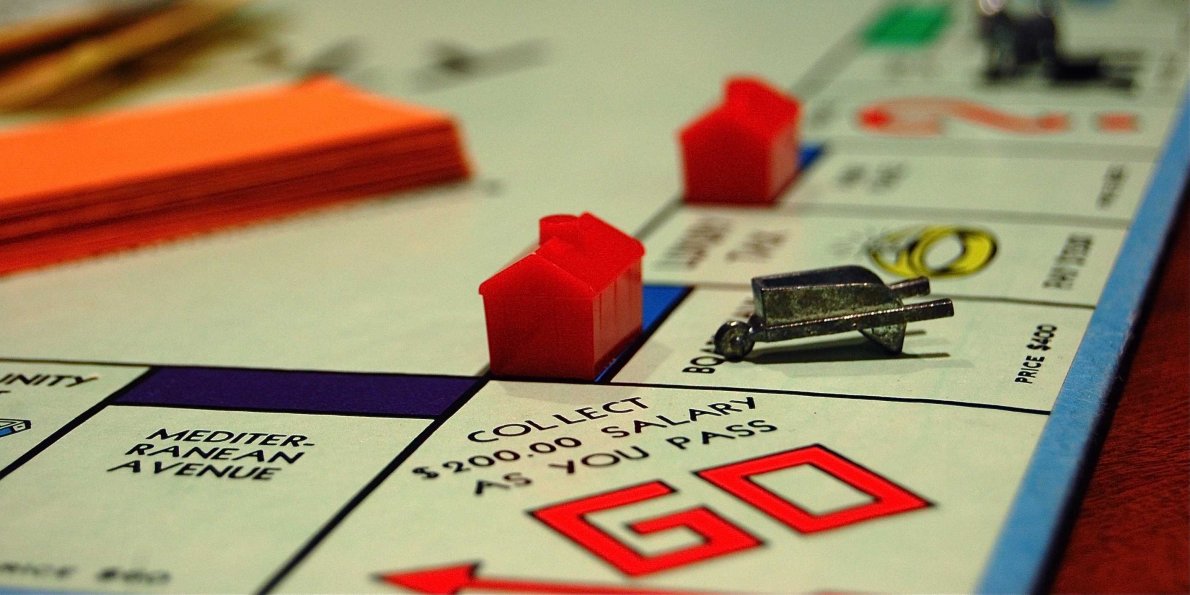 "Opted out of email" indicates that the current email address has opted out of receiving every type of email from that portal.
It is good to know who is or is not getting your email messages so this property is extremely valuable.
Hubcast Newsletter
There are 25 folks who historically wanted the information, but aren't getting it because they opted out!
To all of those people, click here to resubscribe to the Hubcast (Subscribe to the Show section on the Hubcast page).
Don't have re-subscription emails for forms and lead flows set up? Do this now!!
HubSpot Wish List
HubSpot Campaigns Improvement


Riccardo Pisani:
Hi there HubSpotters

If you connect a piece of content to a HubSpot campaign :

it will be unplugged from other campaigns

it will bring with him all the old stats and connect them to the campaign you just created

Would be great to have the possibility to:

connect a piece of content to multiple campaigns

have the possibility to reset stats for that piece of content once plugged to a new campaign

The problem is that now I need to clone landing pages and other pieces of content if I want to measure results for a specific set of items associated with a campaign.

Cheers,
Riccardo
Our Facebook Groups
Are you looking for a place to take your inbound learning to the next level? Then make sure, Hubcast listener, to check out our two private Facebook groups IMPACT ELITE & MASTERING HUBSPOT today!
Post from Dan Moyle last week:
"Jargon. It's tough to spot when you're in the middle of it. But it's oh so easy when you're an outsider. Someone recently reached out to me to connect on LinkedIn. We have many mutual connections. I'm sure he's a fine person and the company is great. I had to scratch my head at this description though. I share it to inspire us all to take a look at our brand/company descriptions with a fresh eye…"
Things That Make You Go Hmmm…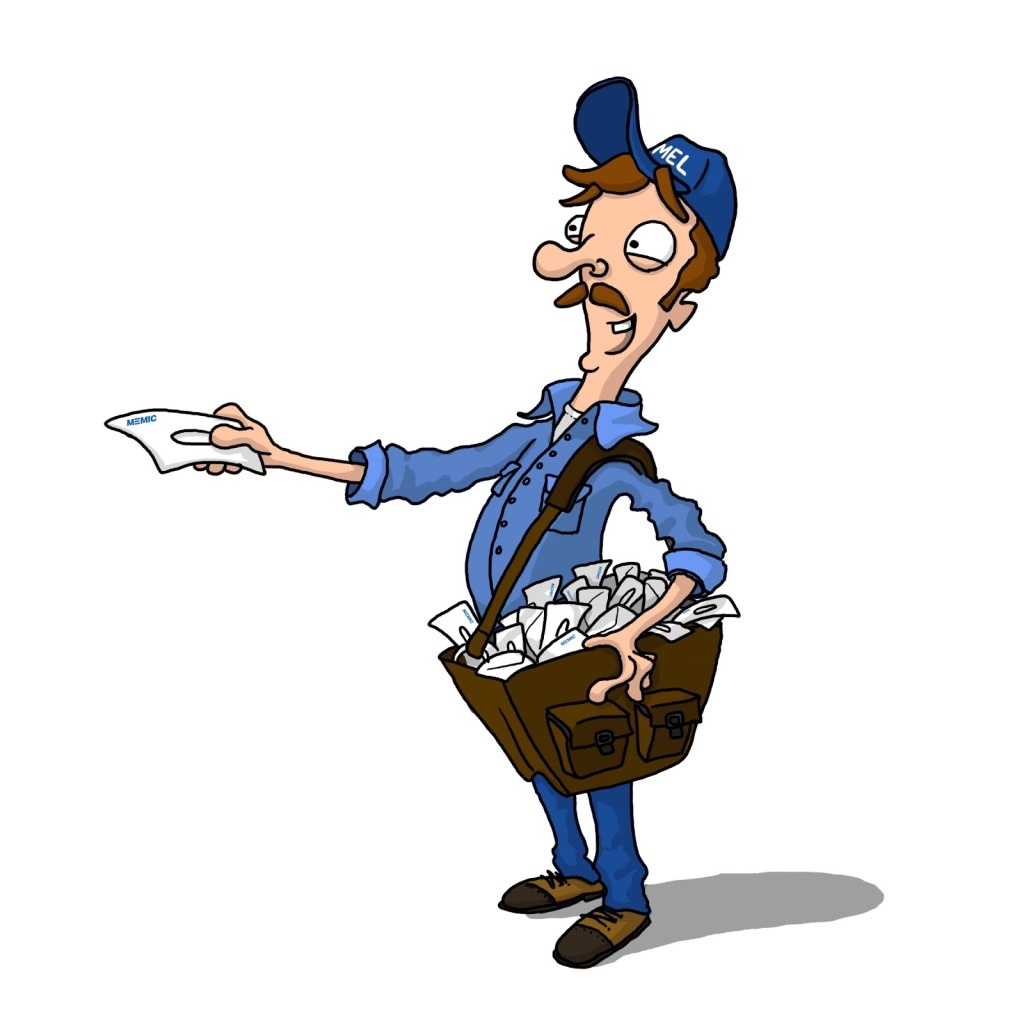 Is Direct Mail back?
Just announced - HubSpot Connect integration with Postalytics. There's already an integration with a service called Enthusem.
Carina's opinion: It is! But in an inbound-y way with Hyper-personalization and more human-to-human connection.
HubSpot Strategy
Conversational Marketing with HubSpot & Drift
In this inbound marketing Interview, I talk about conversational marketing with Remington Begg from Impulse Creative.
We talk about the HubSpot & Drift tools and how the strategy of conversational marketing can possibly 2x your conversion rates, if not more.
Start learning the new way to convert your anonymous visitors into life-long customers & evangelists.
Free 15-Minute Assessment
Do you want to make sure you are getting 100% out of your HubSpot & inbound efforts?
Schedule your free 15-minute portal assessment with George B Thomas today. Just go and schedule your free 15-minutes.
HubSpot Updates
[HubSpot Connect] - ArcBright Integration
Why waste time manually pulling a list of new leads and emailing them to your sales team when ArcBright can do it for you?
Set up a report in ArcBright to automatically pull info about new leads in HubSpot and send it to your sales team each morning so your marketing team can spend more time gathering valuable leads and less time on manually creating and sending reports.
[HubSpot Connect] - CallRail Integration
CallRail is a product that enables you to receive, record, and track inbound calls and text messages directly within your HubSpot CRM.
CallRail logs an activity for each call or text on the contact timeline creates target market segments, creates reports on call events, and can trigger workflows to kick-start the sales cycle - all of which provide you with better insight to your leads and help you to better serve your customers.
Are you part of the HubSpot beta program?
[In Beta] Meetings Integrates Better with the HubSpot Platform
No, this isn't a HubSpot Connect announcement, but it might as well be - Our own Meetings app is integrating more deeply with the HubSpot platform to create a more cohesive user experience.
Control Your Branding by Hosting Meetings Links from Your Own Domain
You've spent a lot of time getting the perfect domain name for your brand, wouldn't you like to use it? Previously, all Meetings links were hosted by HubSpot without the ability to choose to host the Meetings links on your own domain. With today's update, you can. Simple as that.
Get Valuable Page Analytics on Your Meetings Link
With today's update, your Meetings link will function the same as any other page on your website. That means you'll have access to page views, conversion rates, and other analytics available in HubSpot. This will work whether the Meetings link is hosted on a customer's own website or on one of HubSpot's subdomains.
Meetings Submissions Now Act as Forms
That's right - all of that valuable information you collect from a prospect when they fill out your Meetings link will be put to better use than ever. With this update, you can now:
Associate the user's email address with a cookie when they book a meeting (Note: the cookie will be specific to the domain the page is hosted on)

Segment Lists and trigger Workflows based on meetings booked

Run reports based off of Conversion information
Tweet of The Week
What Is HubSpot Academy & How To Use It [NEW 2018] https://t.co/xL72a0Dwtk #AlwaysBeLearning #MarketingAutomation #HubSpotMasterClass pic.twitter.com/hzuYtXbXyJ

— George B Thomas (@GeorgeBThomas) March 10, 2018
Monthly Newsletter
Once a month you can get exclusive Hubcast listener content right in your inbox. We are dedicated to pushing our HubSpot & Inbound educations & conversations to the next level.
If you are interested, just head over to the main Hubcast page sign up today to stay in the loop.


Question Of The Week

Have you subscribed to the Mastering HubSpot YouTube channel yet?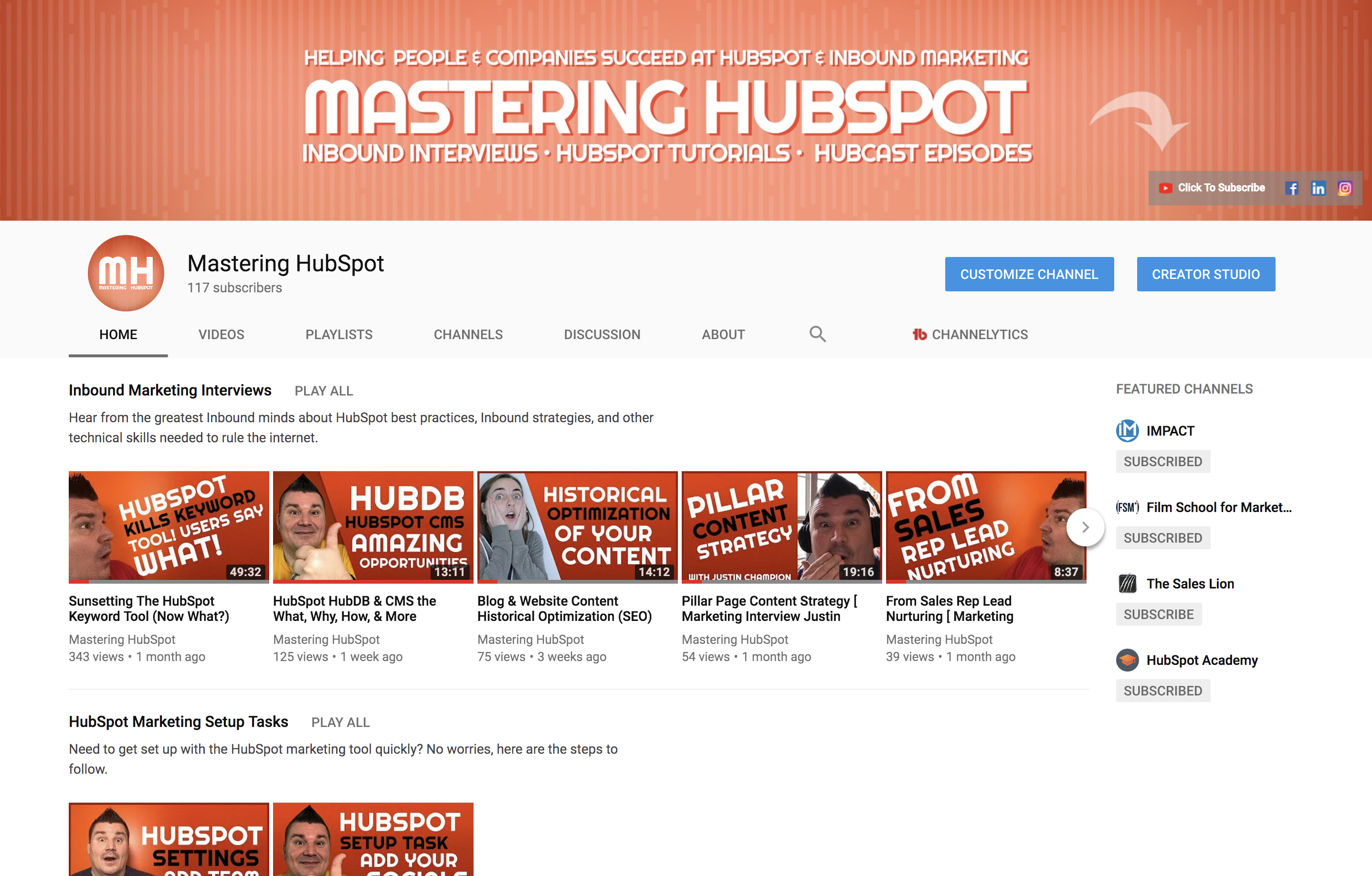 Real questions, what are your favorite Inbound & Content marketing YouTube channels? SEO, Marketing Automation, Lead Conversion… Let us know.
Until Next Time
Are you listening to the Hubcast with your favorite podcast app? Please leave us a rating or review on iTunes so other awesome HubSpotters can find our show.
Watching the Hubcast? Make sure you subscribe to our YouTube channel and to stay up to date even faster by hitting that bell.
Until next time this is Carina Duffy & George B Thomas saying to you, go out into the world and do some HAPPY HUBSPOTTING!
Free Assessment:
How does your sales & marketing measure up?
Take this free, 5-minute assessment and learn what you can start doing today to boost traffic, leads, and sales.