HubSpot launches new feature-packed CMS Hub for business websites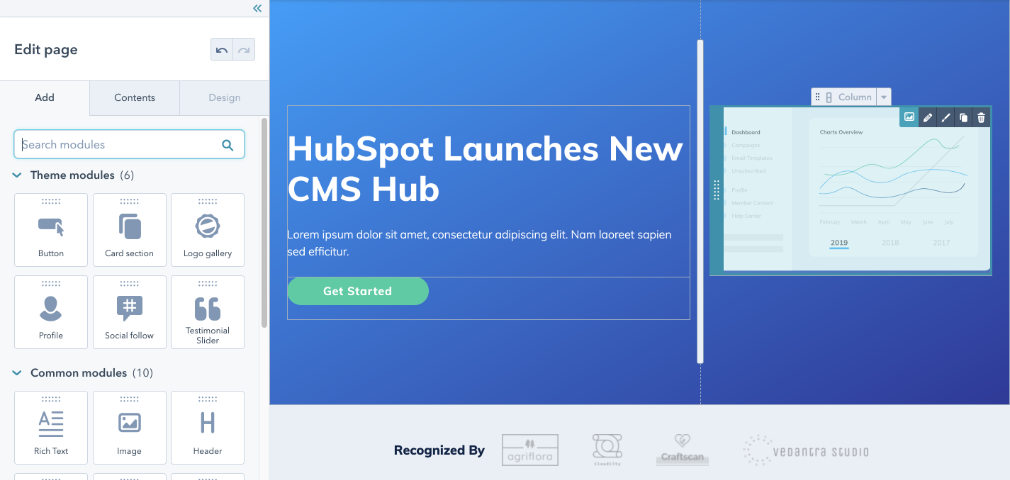 Earlier this week, HubSpot quietly launched its new CMS Hub. Even though HubSpot launched this update with no big media push due to the coronavirus pandemic, it can be considered one of the company's biggest launches to date.
As HubSpot continues to scale and remain a true all-in-one platform, the release of the new CMS Hub is a big step. HubSpot's CMS has shaped up to include everything you need to build and scale a powerful and optimized website.
What's included in the HubSpot CMS Hub
With this launch, HubSpot has made it clear that it is dedicating massive resources to its website platform, and is putting itself directly in line to compete with other popular website building platforms like WordPress and Wix.
With this update, HubSpot has made it possible for users to utilize the HubSpot platform to build a flexible website that non-technical marketers can update. With that being said, the update also comes with many tools and features for developers to get the most out of the platform.
In the past, the HubSpot CMS was only an add-on option. The new hub is a separate offering that includes two tiers, Professional and Enterprise.
The CMS Professional Hub is an extension of what's available with the current CMS, with some new features that make it more intuitive for both marketers and developers to create within the CMS.
New Features of the CMS Hub
One of the biggest and most exciting new features to roll out with this update is themes. Themes make it easy for marketers to update the look and feel of their site without having to get into coding and stylesheets.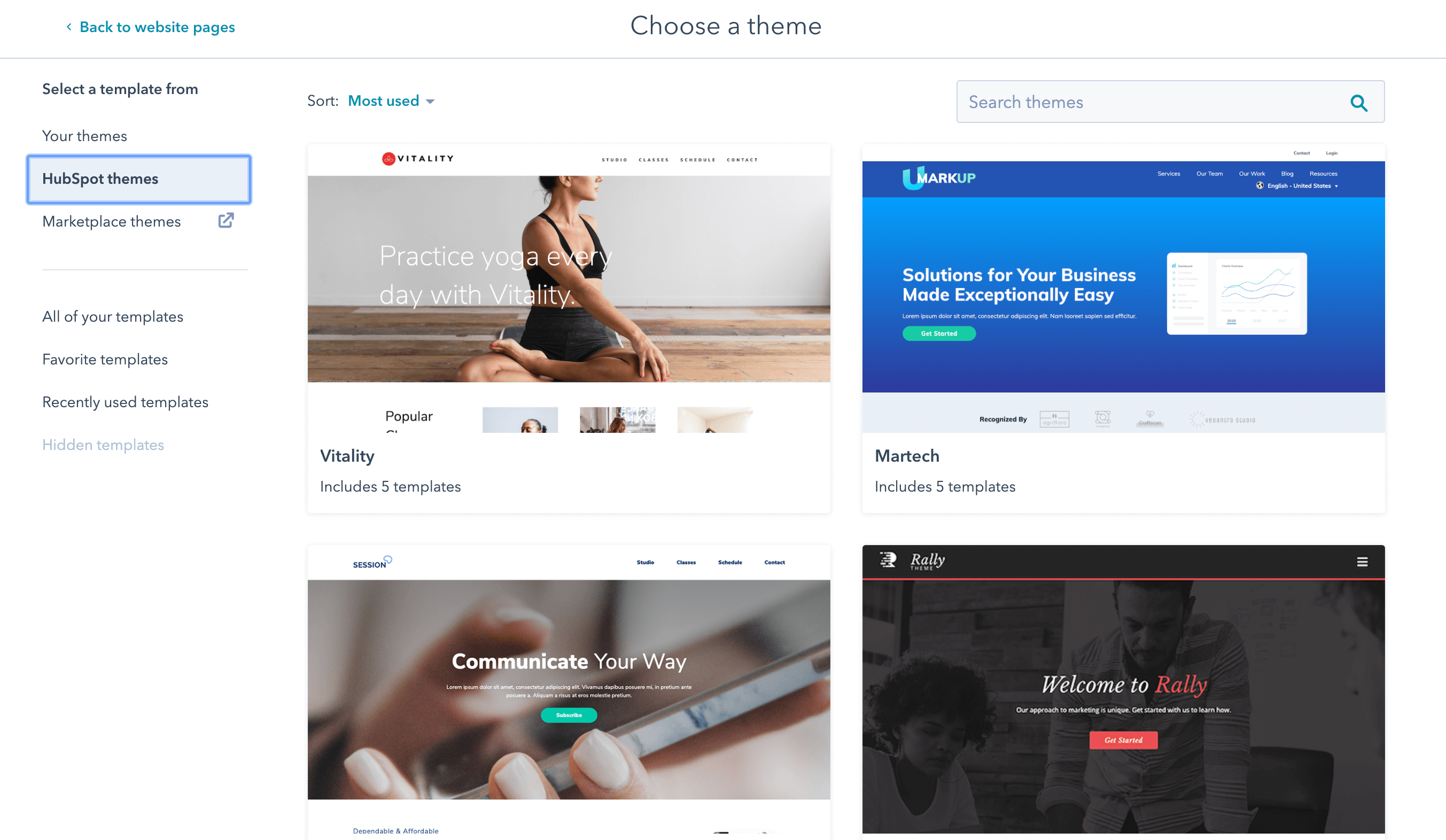 Themes also allow users to edit pages with the new drag and drop interface (similar to how the drag and drop email editor works). This functionality makes editing page layouts easy and cuts down the need for custom development for basic updates and changes.
CMS Hub Professional will also include HubSpot's SEO tools to help you optimize your site pages, easy-to-create forms, live chat, and the HubSpot CRM.
This is a great option if you are looking to create and manage a powerful website — all from one place.
The Enterprise Hub will include everything in the professional tier, as well as added functionality like server-less functions, adaptive testing, partitioning, and memberships and multiple domains for different brands.
The CMS Professional Hub costs $400/month and the Enterprise Hub costs $1,200/month.
HubSpot also gives the option for various add-ons based on your needs. For more pricing information, check out HubSpot's product and service catalog.
A key part of the CMS is that it will seamlessly integrate with the rest of HubSpot, putting all the data in your hands, allowing you to create powerful marketing campaigns and sales processes.
HubSpot is now a more competitive web development platform
Overall, this is a big step forward for HubSpot. Marketers are now able to build out a fully responsive, powerful website on HubSpot with little to no development.
If you are an existing CMS customer, you will have access to all features within CMS Professional Hub, and now, the ability to upgrade to CMS Enterprise.
If you are not a HubSpot customer and are looking for a new CRM and platform to build your website, HubSpot has become an even more compelling option.
Free: Assessment
Does your website build trust with buyers and bring in revenue?
Take this free 6 question assessment and learn how your website can start living up to its potential.