HubSpot Releasing Standalone CMS on Sept 5: Here's What You Need to Know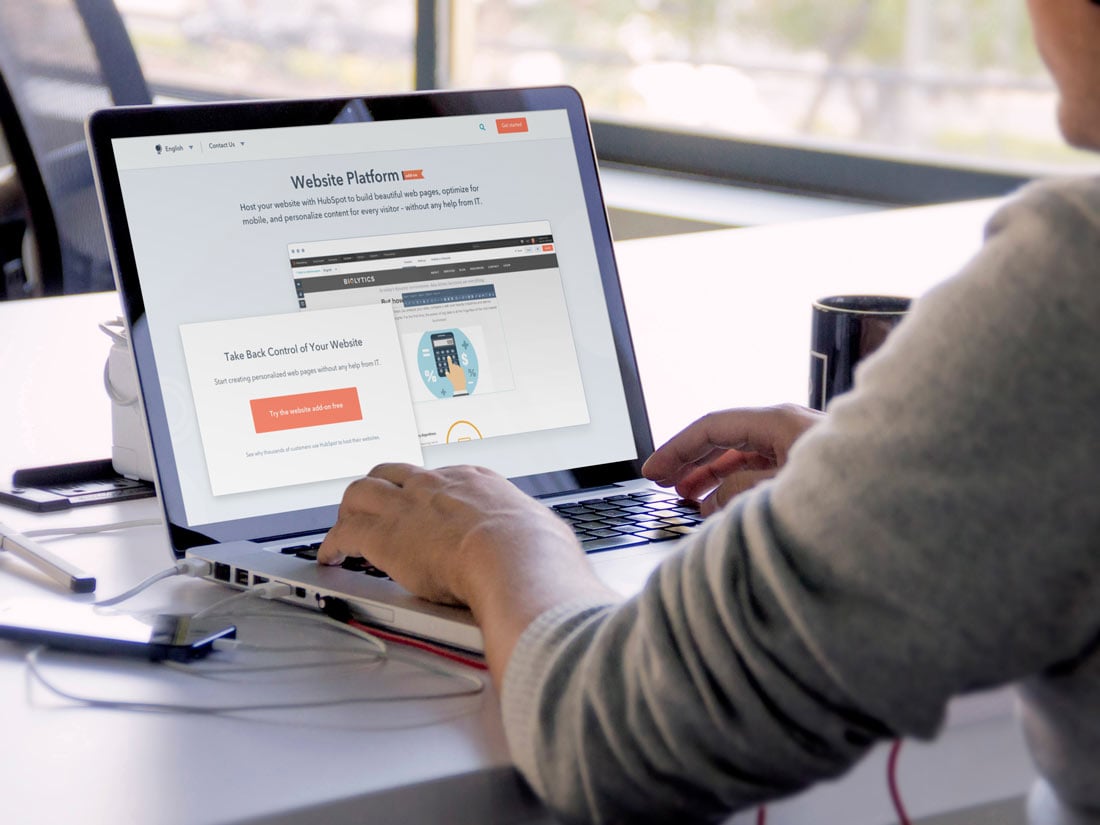 HubSpot officially announced last week that they'll be releasing their Content Management System (CMS) as a standalone product to all users on September 5.
Up until this point, HubSpot has only offered their CMS as an add-on to the Marketing Hub tools, meaning you couldn't host your website or landing pages on HubSpot without being on at least the Marketing Basic package.
Starting the 5th, you'll be able to purchase the CMS without needing any additional HubSpot subscription.
While they haven't released many details yet, here's what we do know:
You'll be able to use a drag-and-drop editor to create pages and change layouts (to-be-seen: how much this differs from the current Design Manager)
You'll have access to smart content and HubSpot's forever-free CRM
You'll have SSL-enabled safe browsing and a "world-class content delivery network"
And here's why this announcement so important:
1. Moving to (or Getting Started on) the HubSpot CMS Just Got a Whole Lot Easier
One of the most exciting features of the standalone CMS is that you'll be able to create a portal for free, and don't ever have to pay anything until you take a domain live.
This means that if you decide to create your website on the HubSpot platform you won't have to be paying for a platform you're not actually using yet.
If you have a development process that takes a number of months, you'll be able to save money by not taking a domain live until you really need to.
2. HubSpot is Competing with Other Standalone CMS Providers, Which Can Only Be Good for Customers
Up until this point, the main reason people built their website's on HubSpot's CMS was to have it fully integrated with the Marketing and Sales tools.
While this will continue to be the greatest benefit of using the CMS, the move to offer it as a standalone product likely means that HubSpot will be putting more effort and focus on increasing it's standalone value.
As HubSpot competes with the likes of WordPress, Squarespace, Wix, and others for the attention of SMBs making websites, it can only get better from here.
3. More Entry-Points for HubSpot Customers
For HubSpot, this is an important move as it gives an additional entry-point for new users.
The easier they are able to make it for users to build their websites on the CMS, the greater the likelihood that users will start with a website, start using some of the free marketing and sales tools, and eventually become higher-paying customers.
If HubSpot can create a platform to build websites that's easy for developers and non-developers alike, I believe they'll find them in a position to grow their user-base dramatically.
Key Takeaway
While we don't yet have a lot of information about what HubSpot's new Standalone CMS offering will include, the announcement alone means that HubSpot is committed to taking their website platform to the next level.
With a lower-barrier to entry on the free-until-you're-live model, a greater focus on improving the platform, and an additional entry-point to their full suite of product offerings, HubSpot is solidifying their position in the digital marketing landscape.
Featured Image created using Placeit.net
Free: Assessment
Does your website build trust with buyers and bring in revenue?
Take this free 6 question assessment and learn how your website can start living up to its potential.