It's nice to see that 2021 is still coming as planned — until you realize that this year isn't over yet and you still have marketing goals to hit this year. And budgets and plans to build for next year.
Look, as a marketer, you have a lot on your shoulders. You're probably wearing multiple hats, have some big goals, and you may have had your job on the chopping block recently.
Strategizing right now sounds like a heap of fun, am I right?
That's a scary place to be, but I'm here to help.
Free Guide: The Ultimate Inbound Marketing Strategy Playbook 2022
I scoured our entire library of recordings and courses to find you the most important resources to help you take control of your marketing destiny in 2021. There are some on-demand talks from previous IMPACT events as well as a list of some key free courses, all of which you can access with a free IMPACT+ account.
And once you're ready, there are some hand-picked Pro courses that'll help you crush 2021.
Let's do it.
Free on-demand talks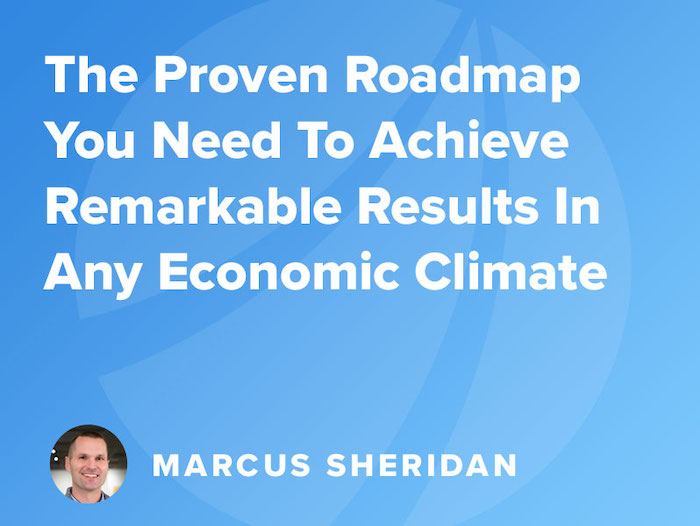 This session from Digital Sales & Marketing Day 2020 is a fantastic crash course in all things driving business results:
The qualities that make the greatest digital sales and marketing companies
The importance of marketing and sales working together to drive leads and sales
Using content as the fuel for every marketing and sales interaction
The power of video to drastically improve your marketing and sales engagement
If you dive too deep into the weeds of any digital marketing strategy without a good understanding of everything on your strategy roadmap, you won't be as effective. This recording will give you some actionable takeaways, but more importantly, sets the stage for everything else in this list. ….
Part 2 of this Digital Sales and Marketing Day session dives into some great examples of companies that are taking their digital efforts to the next level on their websites with advanced user experiences and guided selection tools.
Even if you're not ready to build a full-blown self-selection tool or a touchless buying experience, you'll get a lot of inspiration and see what you could do in 2021.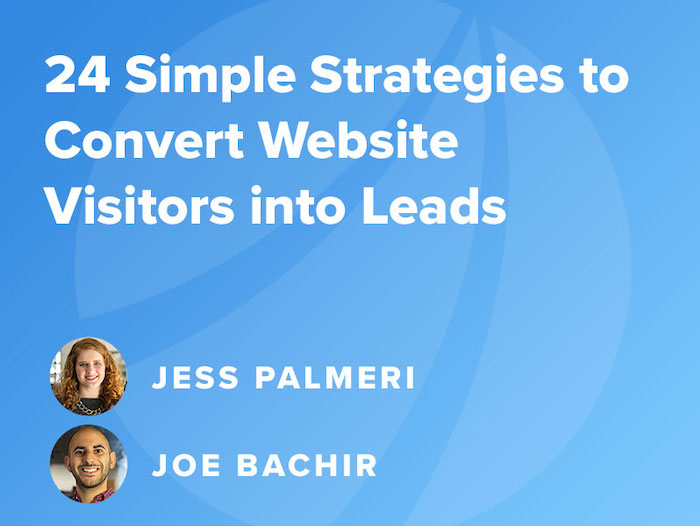 Your website is at the heart of your digital marketing efforts.
Whether you're a seasoned website pro or just starting to ramp it up, you'll find a handful of useful strategies to generate more and better quality leads from your website. From persuasive calls-to-action to a powerful follow-up strategy for sales qualified prospects, this is a good talk to revisit as you're looking to do more with your website in the new year.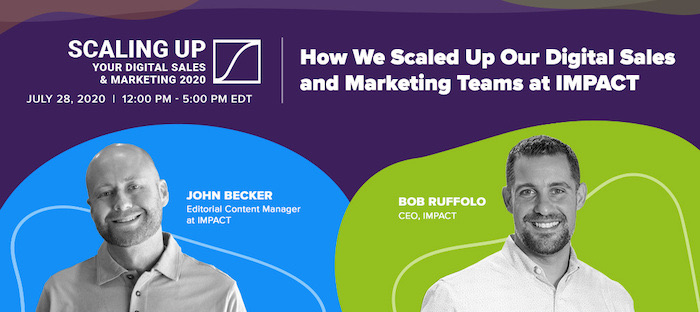 Knowing what you can do as one marketer is great, but knowing how to scale up your business results across the revenue team is game-changing. In this fireside chat, you'll hear directly from IMPACT's CEO Bob Ruffolo on how we've scaled from our first employee into a sales and marketing engine.
Many teams have scaled down in 2020, or at the very least the economy has. When your team is ready to scale up in the next year, this is a great example of how you can manage that.

If there's one thing at IMPACT we love more than content, it's content that generates revenue.
And if there's one thing you need to do in 2021, it's generate more revenue.
Don't let the "selling" in the title fool you. This talk has strategic and tactical content planning recommendations that you can use to turn your sales team into closing machines.
Better yet, it will set you up to have great conversations with your sales team about how 2021 will be the year you started working together to crush your numbers.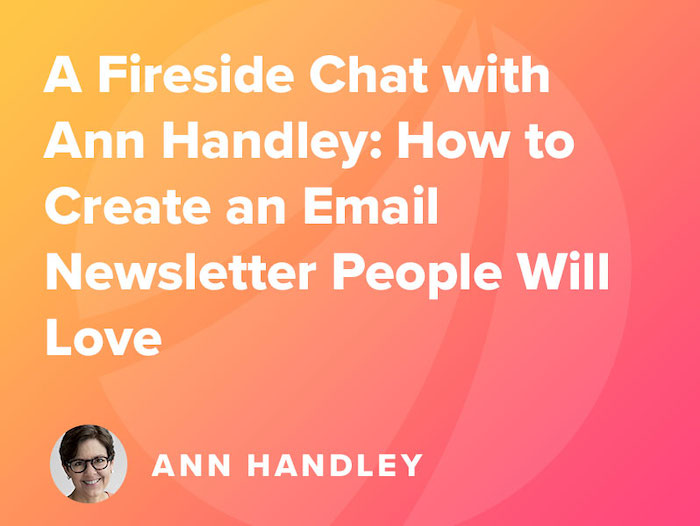 Email is a unique medium. No matter what changes with social media platforms, holding a special place in your audience's email inbox is irreplaceable.
In this fireside chat with Wall Street Journal best-selling author and MarketingProfs Chief Content Officer Ann Handley, you'll hear what Ann thought through when creating her direct newsletter, and some advice for how to find and create your unique newsletter voice.
Over the last few years, these types of high-quality newsletters have really set themselves apart. And this talk will help setup 2021 as the year you delivered an email newsletter people will love.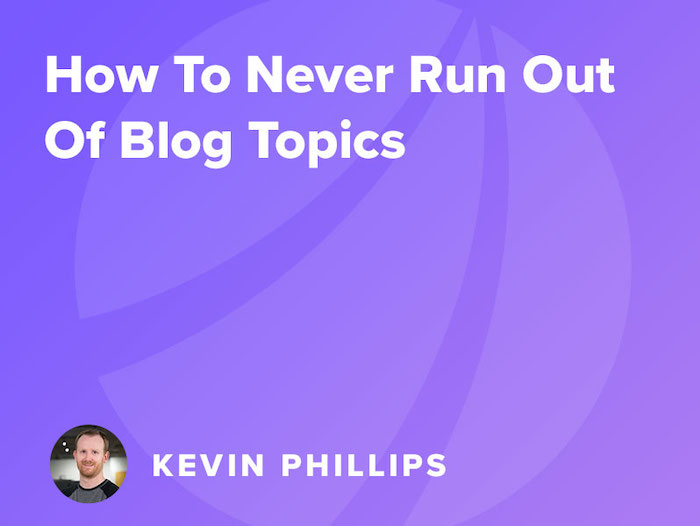 What should I blog about next? We've all asked this question before.
Sometimes we feel like there's just nothing more we can come up with to write about, but fret not. This talk with IMPACT Lead Content Trainer Kevin Phillips will help you come up with a never-ending list of topics — and the best part is these are topics that will drive leads and close sales.
It's going to be a trying year in 2021, and you're going to have a lot on your plate. Wondering about what to write about should not be one of those worries!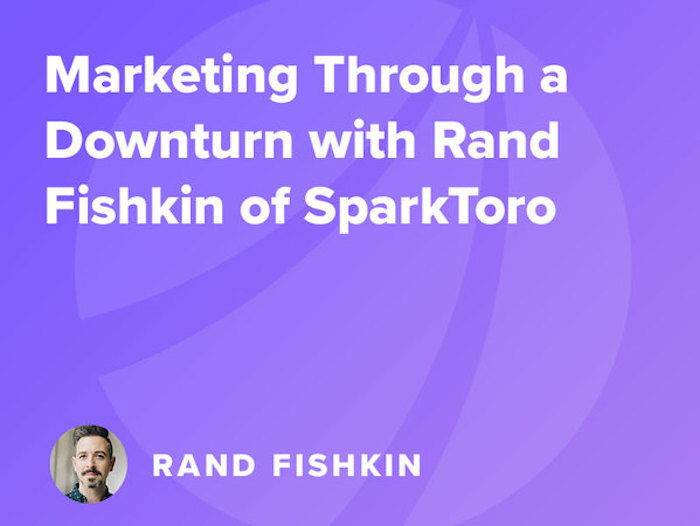 SparkToro's Rand Fishkin predicted the "transition to life online" would continue through February of 2021.
As we are bringing "The Year That Must Not Be Named" to a close, that's proving to be an eerily accurate prediction.
This talk goes through strategies, tactics, and examples of how to market and grow your business should the current downturn continue. Some of it is a little more relevant to the start of the pandemic, but you'll walk away with some great ideas and inspiration for your marketing efforts.

Remote work is here to stay and if you're still struggling with how to connect with the buyers in your audience, video may be the best way to do that.
With so much going virtual in 2020, you can be sure that those who embrace video for 2021 will see the best results.
This talk with Vidyard's Tyler Lessard goes over how to use video content across your sales and marketing teams, removing friction from the buying process, and earning trust with your buyers. Even if you're using video already, there are some great ideas about how to do more of it and do it better.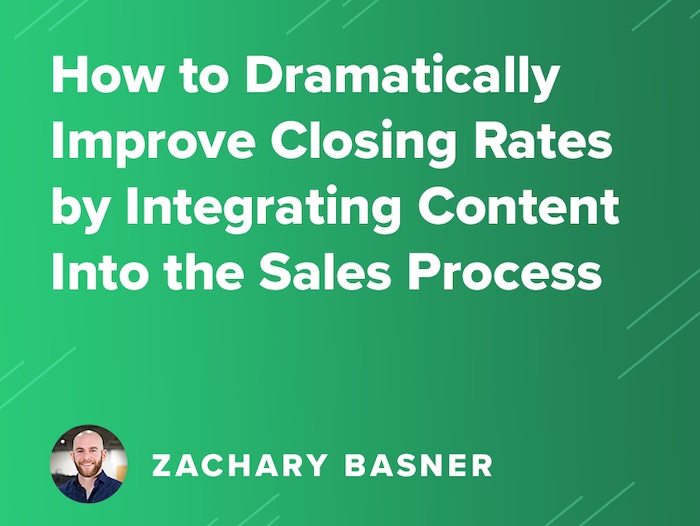 This talk from IMPACT's Director of Inbound Training and Video Strategy Zach Basner is all about how you can empower your sales team. Nothing will get you in their good graces better than providing valuable content they can use in their sales process.
Whether that helps them educate buyers prior to a meeting or keep them working with qualified prospects, you'll be able to start implementing these learnings the next day, and even more so in all of 2021.
Free courses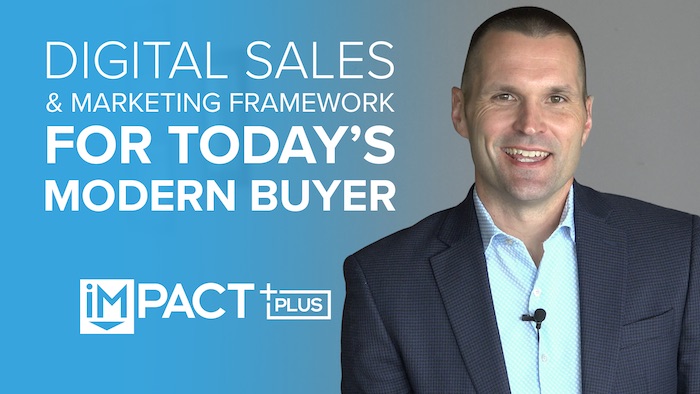 If I had to recommend one course to get you started in IMPACT+ on your journey to revenue generation, this is the one.
With over two hours of content, you're going on a deep dive of everything you need to improve your buying process, build trust throughout it, and leverage content to power your sales process with a shorter close time in 2021.
Your instructor is Marcus Sheridan, author of They Ask, You Answer, and IMPACT co-owner. No one is better suited to get you excited and engaged to crush your 2021 numbers.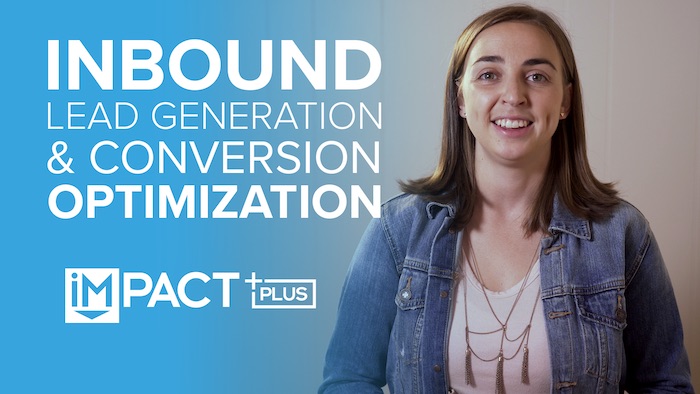 Your main job as a marketer is to bring prospects to your company's website and create qualified opportunities for your sales team. This course is all about the how and the what of making that happen, and preparing for 2021 is the perfect time to brush up on your fundamentals so you're crushing your conversion goals.
You'll start with some lead generation fundamentals and how to put that into practice. Then you'll cover conversion optimization fundamentals and tactics. And you'll close out with some post-conversion optimization learnings.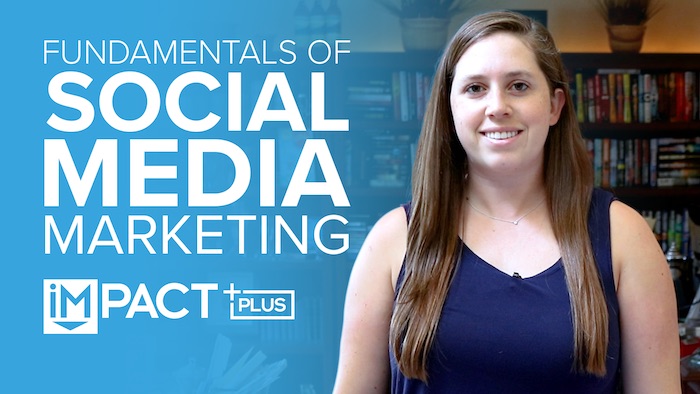 As a marketer, you're probably tasked with a number of responsibilities with "social" often bucketed into that role.
Which social media platform is right for your business? What's your B2B vs B2C strategy on social? What are the best practices for the social platform you're using?
This course is all things organic social strategies, and with the emphasis on virtual business over the last year, social media is a great way to build the relationships you want with your audience in 2021. Learn how to create and optimize your social presence instead of actively turning leads away!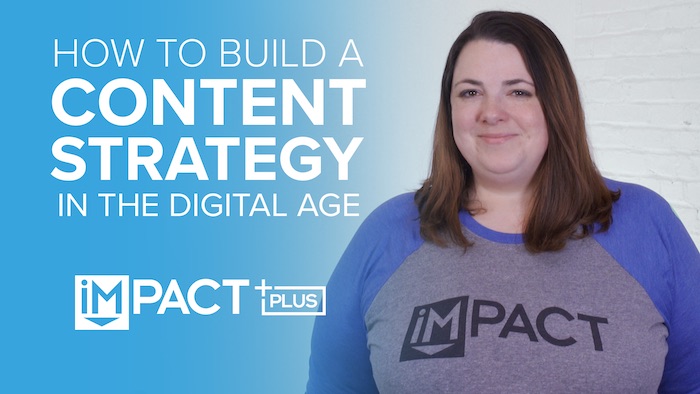 Not having a content strategy now shouldn't stop you from having one in 2021.
In this course, IMPACT's Editorial Director Liz Moorehead lays out a content architecture that'll help you frame your content strategy so you can do content the right way in this new age of search.
Speaking of your numerous roles as a marketer... you've got this email thing down, right?
Even in 2021, email is going to be a fundamental piece of your digital marketing strategy. This course will help you use email marketing appropriately and responsibly. If your content is good, having that respect for someone's inbox will do wonders for the relationship with your audience over time!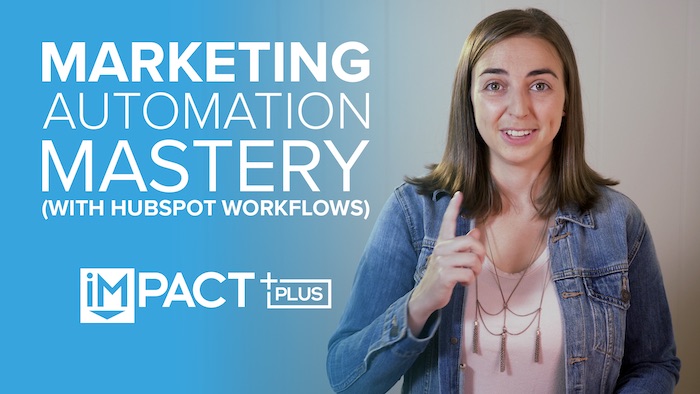 Even if you're just getting started with HubSpot in 2021, you'll want to dive in here.
IMPACT's Lead HubSpot Trainer Carina Duffy will give you a full understanding of HubSpot's Workflows tool so you make your marketing process more seamless when it comes to improving contact communication, nurturing, internal processes, and more.
Pro courses (paid IMPACT+ membership required)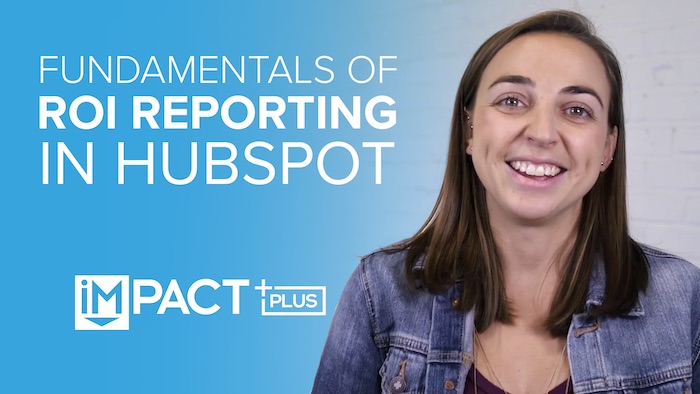 One of the most important things you can do as a marketer is show the return on investment for your initiatives. In 2021, coming off a tough financial year, attributing business revenue back to your marketing efforts will be huge, and HubSpot is a fantastic tool to manage that!
In this course, Carina will help you:
Define "ROI" at your company
Track revenue in HubSpot
Manage your data in HubSpot
Create ROI Reports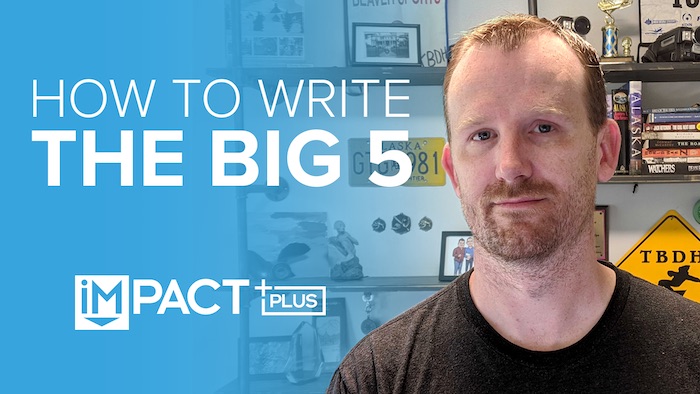 Do you have "The Big 5" content on your website? If not, you're missing a huge opportunity for your content and 2021 is the year to fix it.
Wait, what's The Big 5?
Super high level: Articles that can be categorized as Cost, Comparison, Problems, "Best of", or Reviews. In this course, Kevin goes into detail about each article type and how you can create a ton of great content and generate better, more qualified leads with it.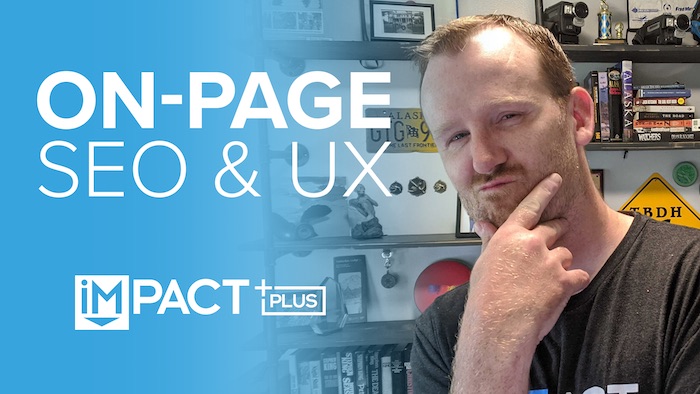 Now that you have a list of blog topics and have a foundational framework with The Big 5 (and hopefully have a lot of articles written!), it's time to optimize your content.
How do you get your articles positioned first in search results? How do you optimize them for real people to read and interact with?
In this course, Kevin covers what you need to know about copy, SERP elements, and the experience of your readers to deliver your message in the best way possible so you can crush organic search in 2021.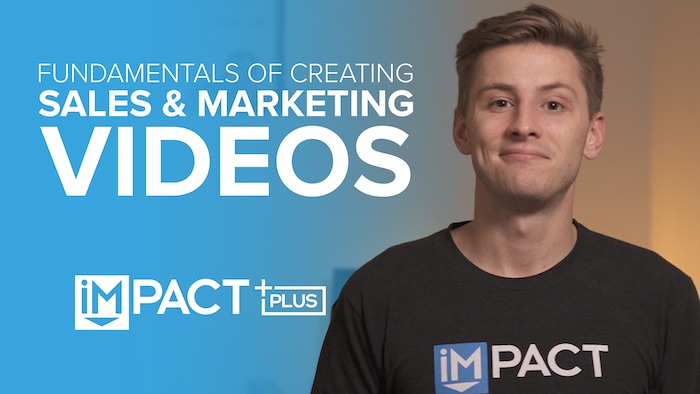 We've said it probably one hundred times (or more, this is the one time I didn't do the math), but video is such an important part of your marketing strategy. And 2021 is shaping up to be dominated by the businesses best utilizing video.
In this course, IMPACT Digital Sales & Marketing Coach Will Schultz gives you a foundation for creating high-quality video content that drives revenue. Along the way, you'll get tips for being on-camera and other production secrets.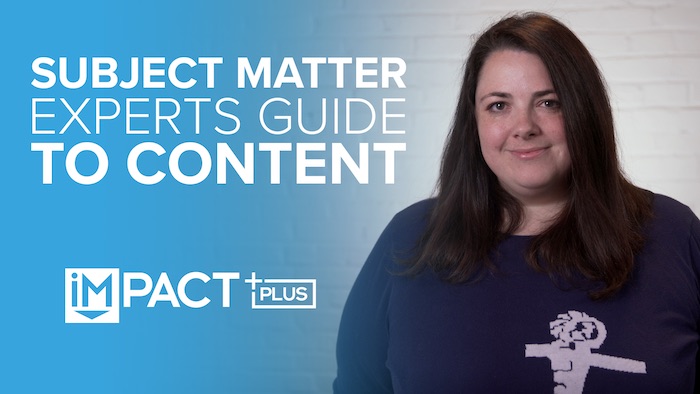 Content creation can be rigorous and time-consuming. And it's even harder when you are relying on subject matter experts (other people at your company) to produce the best content.
In this course, Liz shows why it's so important to have subject matter experts involved in the content creation process, specifically the roles they play in content ideation, creation, publication, and promotion.
As a marketer, you'll want to use this course in 2021 to help you get more out of your subject matter experts to drive more traffic, leads, and sales without being a hassle for them.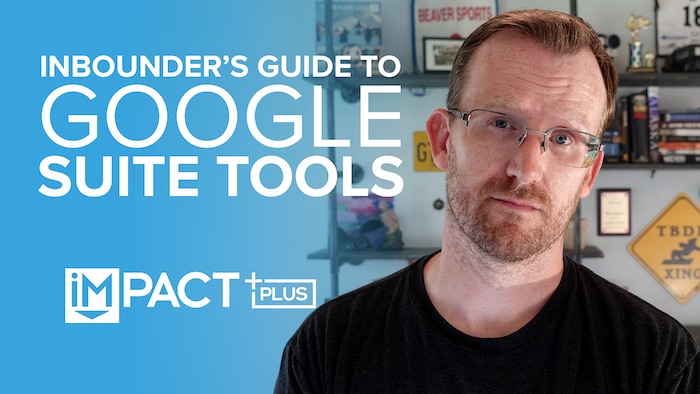 No marketing tech stack is complete without a little splash of Google.
Google's tools may be free, but they are a lot to master. Going into 2021, do you feel confident about them? n this course, Kevin teaches how to effectively utilize Google Suite tools to help you master They Ask, You Answer and inbound marketing.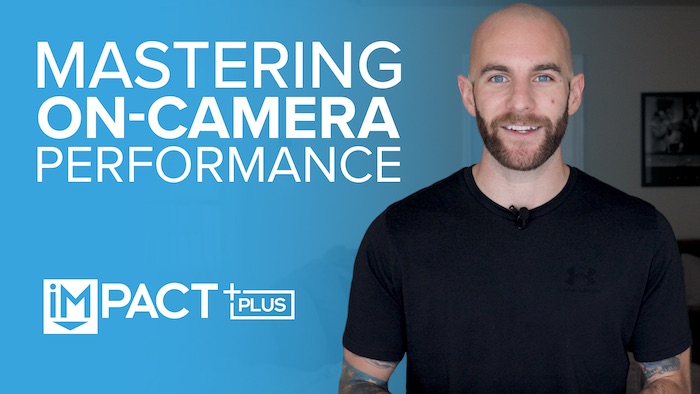 Since you and your team are going to be on video a lot in 2021, you'll want to work on skills and techniques to master your on-camera performance.
What constitutes on camera? Everything from Zoom meetings to full-scale productions!
In this course, IMPACT's Director of Inbound Training and Video Strategy Zach Basner pulls on his experience of public speaking and video production to give you simple techniques to practice.
Anyone can be good on camera, it just takes a little practice like any other skill.
Which resource is first on your list as you prepare for 2021?
Getting a head start on 2021 can make a huge difference in your marketing results. You may learn a tactic that increases conversion or tackle a whole new strategy, but if you keep doing the same old things, you're going to get the same old results.
Don't let 2021 be a follow-up to 2020. Make it a launching pad for the next decade of your company's growth.
Commit that you'll get started with one resource. Tweet me @morganandrewv and let me know what you picked, I'd love to hear about it!