How To Use Intelligent 404 Pages To Stop Losing Customers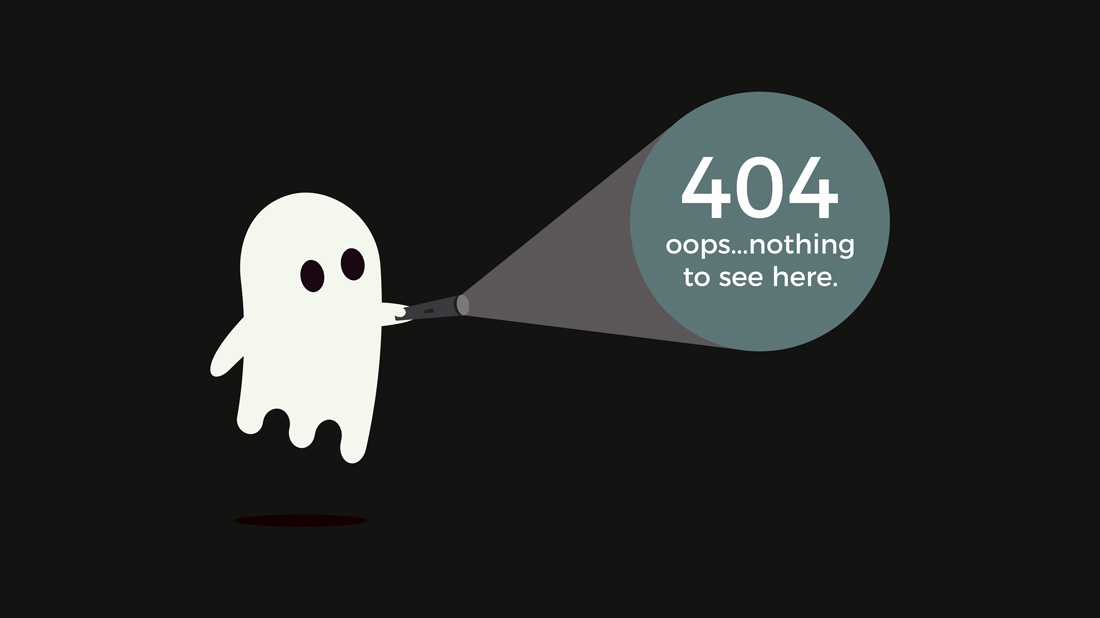 The surprised Lego man. The video of meerkats. The sleeping kitten.
We've all seen the creative 404 pages out there when we hit a broken link on a website and in recent years, organizations have really upped the ante.
The one thing they have in common, though? None of them go anywhere.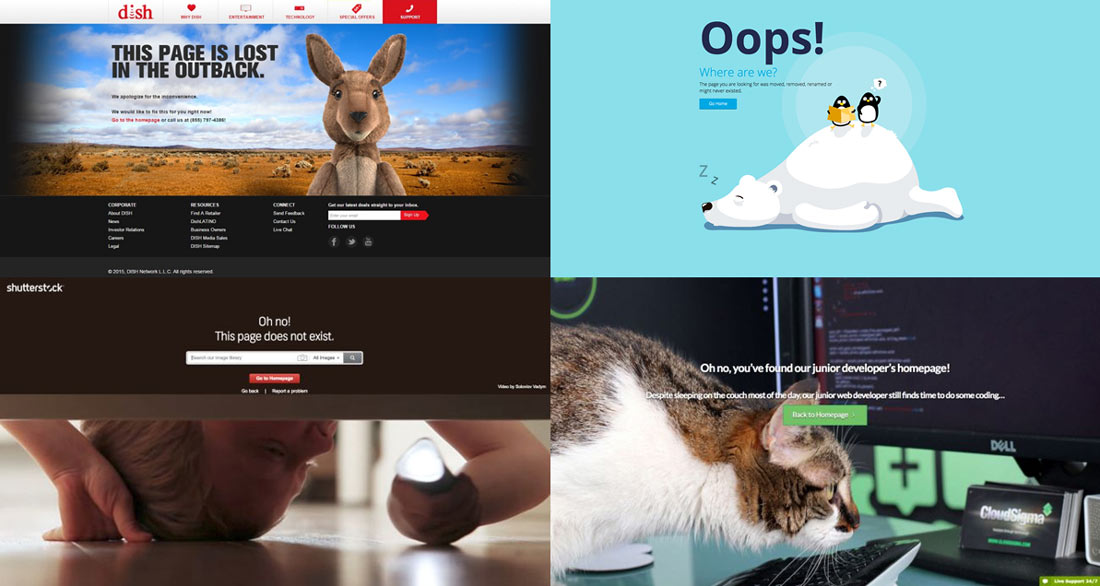 Make no mistake - 404 pages are speed bumps on your website visitor's content journey, reducing their velocity towards the content they are looking for and hampering conversions. In fact, 73.72% of people who reach a 404 error page will leave your website and not return.
404 encounters like these are also more pervasive than many organizations realize.
In fact, in a recent beta test, Cludo conducted with a number of large companies like Vodafone Australia, Parkinson's UK, and the Bank of England, thousands of 404 pages a MONTH were served to EACH company's visitors.
That's a lot of people not finding what they wanted, especially when real dollars were at stake...
The truth is, traditional 404 pages are antiquated.
Today, there are more practical and data-driven ways to create better customer experiences that retain site visitors and increase conversions, even when the link a visitor lands on is broken.
But before we get into that, let's take a look at the causes and consequences of 404s. They may surprise you.
Why Do 404s Occur?
A 404 error is a standard HTTP error message code that means the webpage you were trying to reach couldn't be found on the server.
It's a client-side error, meaning either the webpage was removed or moved and the URL wasn't changed accordingly, or the person just typed in the URL incorrectly.
Broken links are often the root cause of 404 error pages.
Here's the experience most individuals have on a site when they arrive at a broken link: they typically receive an error message with an "oops" or a "sorry" with no further answers or options that may serve of interest to them.
Here's an example from MailChimp: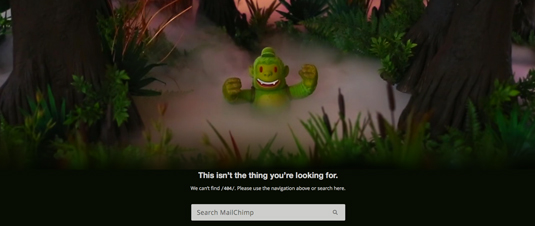 This example is pretty common. The user may see a funny picture, and if they are presented with optional links, it's usually a generic link to the homepage or help center.
Moved Pages
It seems like a no-brainer, but most of these 404s occur when a webpage is renamed or moved, usually by site owners neglecting to rename the internal link associated with the webpage.
Old URLs should be redirected to a new site with a 301-redirect, but this doesn't always occur.
Web Directories
Additional causes include a change in a web directory, which normally mandates users to alter URLs, or when URLs are deleted or moved without an update.
Internal links that aren't updated within the directory can then lead to 404 error messages, but despite this variety of rectifiable reasons here's the thing - your website only accounts for about 17% of the 404 errors people encounter.
This means that no matter how diligent you are about crawling your site to rectify errors or set up redirects, your visitors are still going to hit a large number of 404s through no fault of your own.
On average, the primary causes of 404s are:
Direct, Typo, Email, Bookmarks - 45.87%

Referrals & Social Networks - 30.26%

Broken Link On Your Website - 17.58%

Search Engine - 6.3%
The upshot of this, of course, is that at some point, your visitors are going to stumble on to 404 error pages on your site no matter how hard you try -- and the consequences of that is significant.
The Hidden Cost of 404s
Visitors hitting broken links can have a considerable impact on your website's conversion rates, as well your overall brand image and user experience.
Here are 3 telling statistics that speak directly to this issue:
Only 23% of visitors that encounter a 404 page make a second attempt to find the missing page.
79% of visitors who are dissatisfied with website performance say they are less likely to buy from the same site again.
On average, acquiring a new customer is 5 times more expensive than retaining an existing customer.
When you put these numbers together, a clear picture emerges of the true cost of 404 errors.
Take, for example, let's say you're a cable TV provider.
All of your new customers venture to your website to sign up for services and in their journey for information, they encounter a 404 when they're in fact looking for a pricing page. They get confused and frustrated and bounce off of your site to check out a competitor.
The average pay-TV subscription is $86 per month. Add in the expenses related to acquiring customers, and the cost to replace a lost customer approaches $1,000. If you lose 70+% of the customers hitting that 404, that adds up to a huge amount of lost revenue!
Simply put, regardless of the money you've spent reaching potential clients, your efforts are wasted if they can't be converted.
These numbers should serve as a warning for site owners who wish to use their websites as a gateway to their business. Customers hitting a 404 are customers hitting dead ends.
At best, sites currently try to mitigate this effect by either serving up humorous messages to distract from the fact that the customer hit a dead end or offer alternative static links to a homepage, help center, or other popular web page that a user may be interested in.
While this is a good start, we are now technologically equipped to offer visitors a seamless and meaningful experience. To add data-driven doorways to our website's dead-ends.
The Power of an Intelligent 404 Page
A truly intelligent 404 page requires 2 key aspects:
It should be

predictive

, offering the visitor options relevant to their intended content.

It should be

intuitive

, offering the visitor an easy path towards that content.
The best way to achieve this is to employ a machine learning solution (ML), similar to that used by a site search engine.
The ML engine, like that available with Cludo, can utilize a variety of data points to identify pages that retrieve pertinent results for a visitor when they hit a nonexistent page.
It attains relevance across millions of search queries and learns, refines, and improves results automatically. With this, patterns of behavior are identified, and the most up-to-date results are shown, even when a 404 page is encountered.
Here is an example from Parkinson's UK: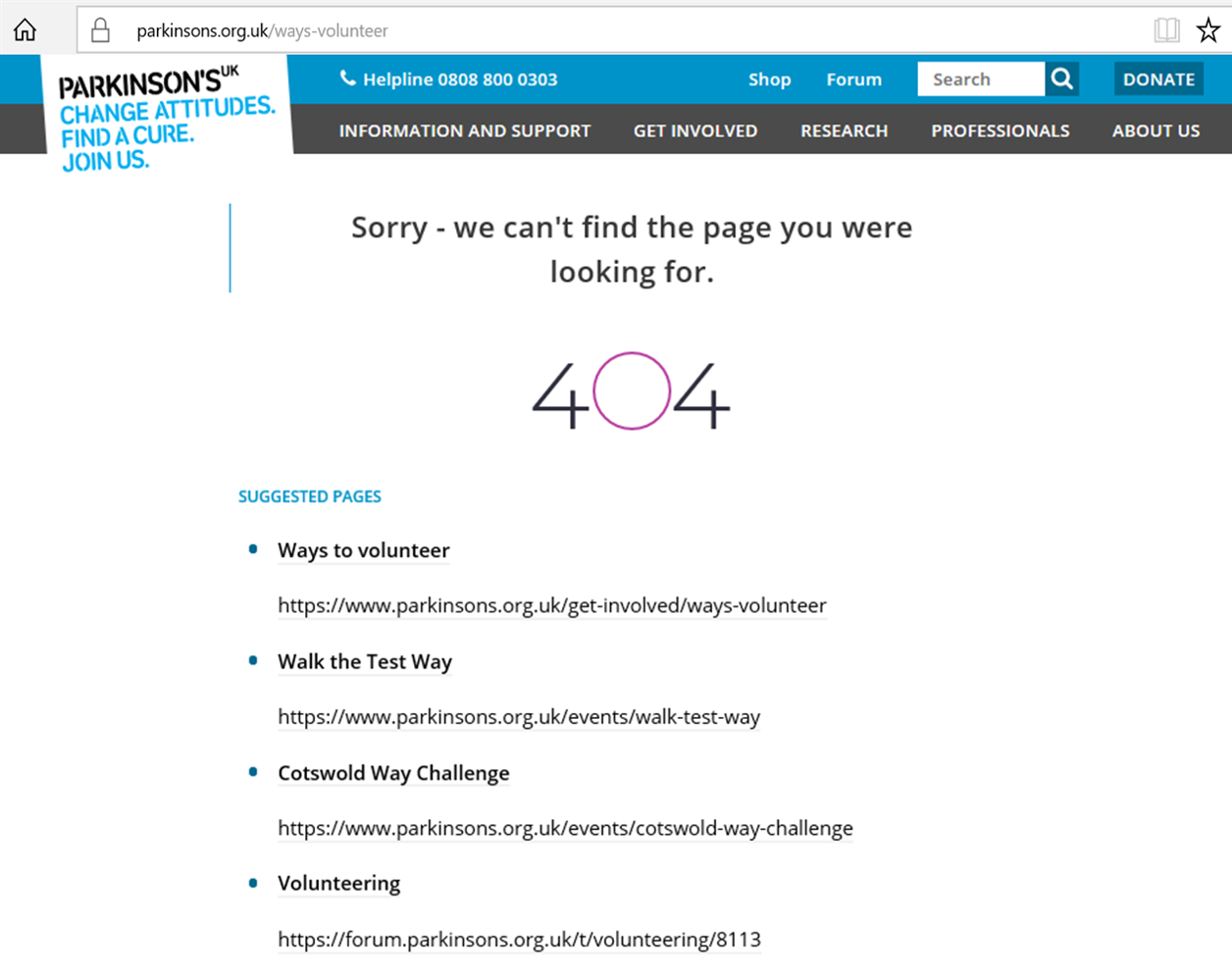 In this case, Parkinson's saw on average 1,907 more page views than they would have without the Intelligent 404 module, per month.
How Do You Know If Your Intelligent 404 is Working?
The best way to measure the accuracy of your Intelligent 404 is via a Mean Reciprocal Rank (MRR).
The MRR score is a statistical measure for evaluating any process that produces a list of possible responses to a sample of queries, ordered by probability of correctness.
For instance, if users click on the first option presented, then it's a perfect Reciprocal Rank score of "1." If they click on the second option, then it is scored "0.5" and so on.
When averaged across queries, the measure gives you your MRR score.
A well-constructed Intelligent 404 page will deliver relevant results with a high MRR score, keeping individuals engaged on your site, and retaining the attention of your user base.
In simple terms, it'll get people to stick around and help you convert them into customers.
Utilizing 404 Analytics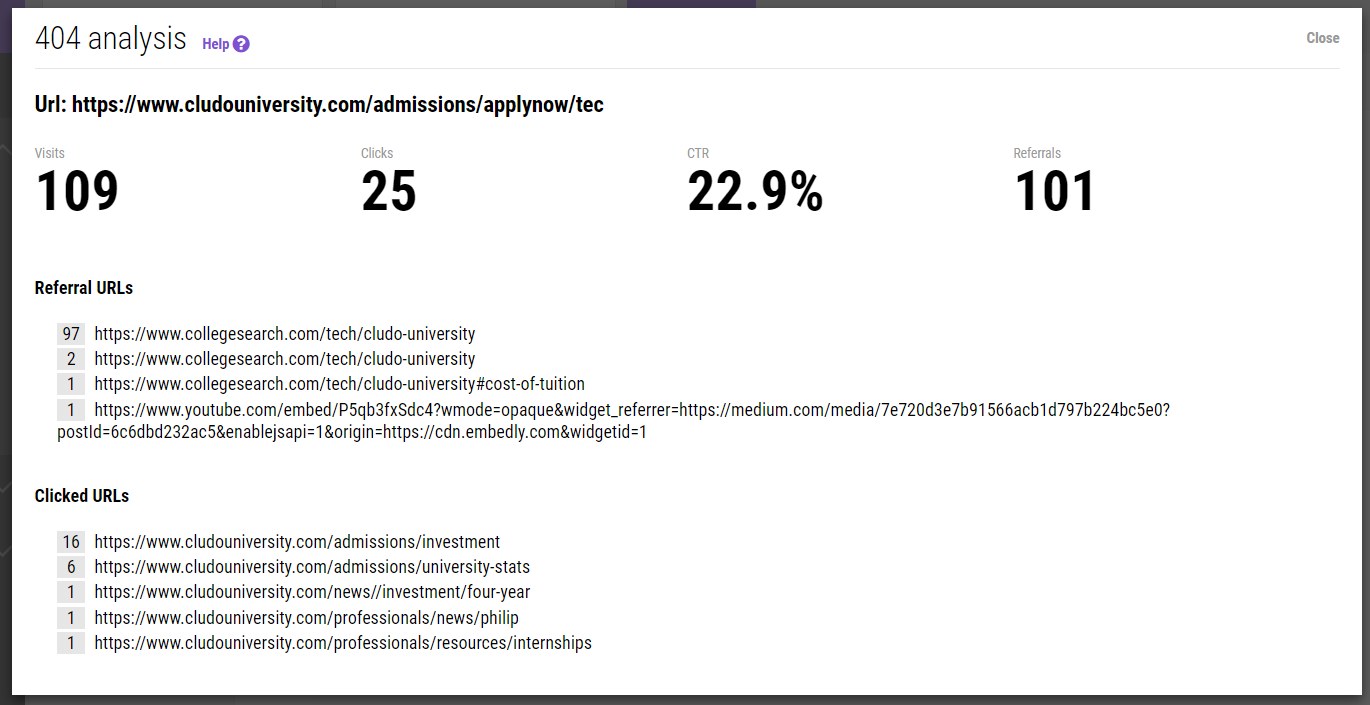 While an Intelligent 404 builds bridges across your broken links, it's also important that you continually identify and fix them to keep your website performing at its best.
A lot of organizations aren't even aware of the number of 404s being generated by their websites, but every one of those is a missed opportunity for better customer engagement.
404 analytics help you track how many 404s are being generated on your site, where visitors are migrating to from those pages, and what the success rate is for those being diverted.
By diving into this data, you can gain a clearer picture of what content is well-received on your site and gaps that need to be filled for increased user engagement.
Building a Better 404 with Cludo
Cludo's Intelligent 404 is the first of its kind -- truly machine learning is driven 404 pages that offer intelligent pathways to content that is relevant to website visitors when the URL they land on does not exist.
This solution is driven by Cludo's proprietary machine learning algorithms, the same powerful AI technology that's been proven to work in its search solution.
The power of these pages has been proven-- in a recent beta test, Cludo's Intelligent 404 pages moved 1,510 visitors from a broken link to a relevant page on average per month for EACH customer. That's over 1,000 user journeys course-corrected.
Click here to learn more about how you can easily deploy Cludo's Intelligent 404 and Site Search to assist your content strategy or contact Cludo for a more personalized demo experience.
Free: Assessment
Does your website build trust with buyers and bring in revenue?
Take this free 6 question assessment and learn how your website can start living up to its potential.