How to Create an Excellent Job Candidate Experience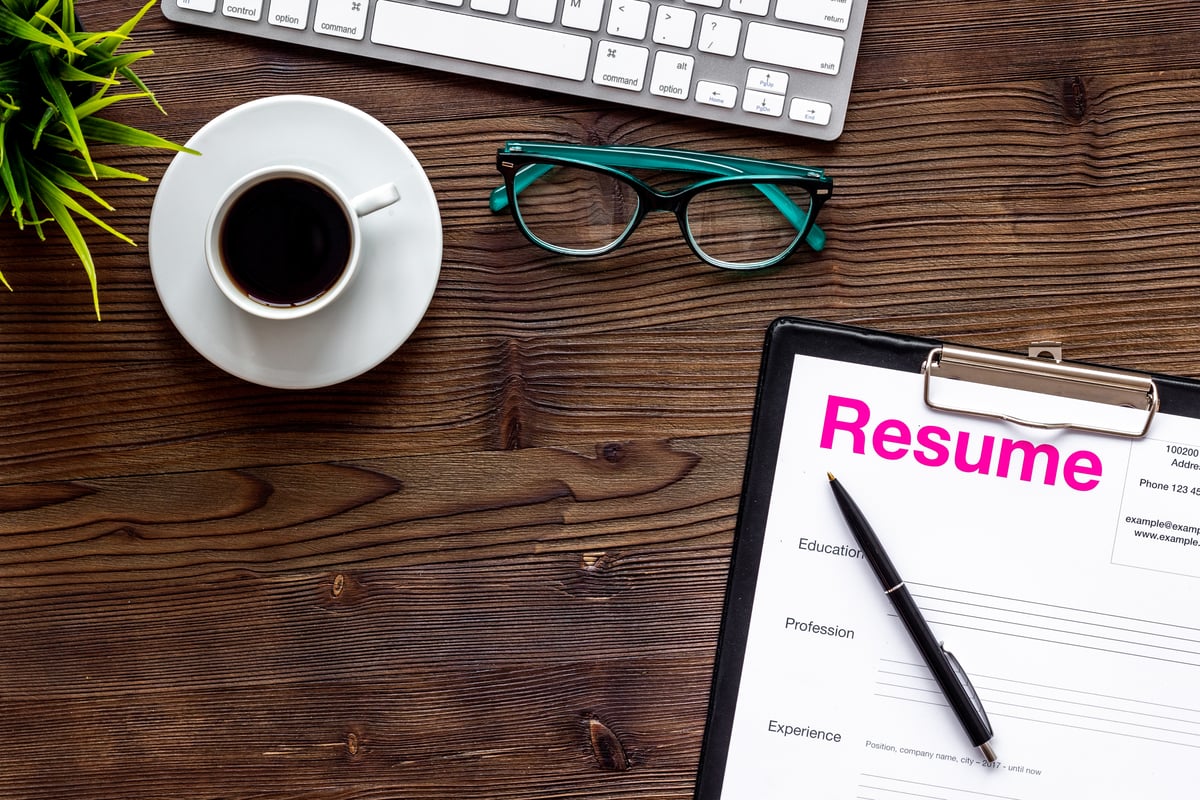 Applying for jobs can be very stressful.
Not only is it time-consuming to research companies and submit applications, but you're putting yourself out there in hopes that someone sees your talent and potential, and often you're met with rejection.
Whether or not you get offered a job in the process, you typically still remember how the hiring process made you feel.
In turn, your feelings towards the hiring process can also affect your feelings towards the company - for good or for bad.
If I'm being honest, we haven't always provided a great experience for our applicants. In fact, this scathing Yelp review from 2014 pretty much sums it up:
"I applied for their Web and Graphic Design Internship. The next morning, I got an ambush interview at an early hour. Not only is that rude, but it's also unprofessional - doesn't give you time to prepare or even wake up first.

"No, we aren't going to contact you and schedule a time to talk, that would be reasonable. We're going to just call you at 9am and give you an interview right there. You're prepared at 9am and awake, right?"

Furthermore, they sent me a "working interview" to my email - some sort of timed web development test. I was pretty busy that day, and it took me 8 hours to finish it completely and sent it off. Once I did, all I heard was a "thanks, we'll be in touch" (a lie. They never contacted me back after that.) No feedback, no "sorry, you're not what we're looking for", just left hanging by silence and probably just wanted to get some free unpaid work from an unsuspecting recent college grad.

I wonder how this company actually employs people. Those people must have a lot of patience.

College grads and others beware."
YIKES.
If that wasn't a wakeup call for us, I don't know what would be. We realized we were doing things all wrong, and started from scratch with re-doing our whole process.
This time - taking the candidate's experience into consideration.
It's taken us a lot of work over the years to get to where we are today in our process, and we've actually gotten a lot of positive feedback from applicants at all different interview stages.
While we're not perfect (we still get complaints every now and then), we followed the following steps to drastically improve the experience applicants have when they go through our hiring process.
1. Let them know where they stand
While this seems pretty obvious for people who are moving forward in the hiring process, it's just as important to let people know when they're disqualified.
Think about the last time you applied for a job. In many instances, you likely submitted your application, didn't hear back, tried to contact someone, gave up, then randomly received an email saying you made the cut. It can be really draining and frustrating.
Whether they've gone through multiple stages of your process or you disqualify them from their initial application, it's so important that you close the loop.
The email "breakup"
Initially, we got very good at always following up with anyone who had gone through any stages past the application, but we quickly realized that even the people that don't make it past the application stage want (and deserve) an answer to whether or not they're being considered.
Once I started emailing people to tell them they were disqualified, even the ones who never got to interview, I was shocked to see how many positive responses I received back. I included a couple of examples below:

"I can't tell you how much I appreciate you taking the time to send a personal note.

I'd love to be considered for future opportunities. Have a wonderful evening. Thank you."

"Thank you for the courtesy of letting me know. Please do keep me in mind for future opportunities."

"Thanks for letting me know. Regardless of the result, it was a pleasure speaking to you and going through the interview process. Best of luck in filling the position!"

"Thanks so much for communicating the outcome, even though it didn't go the way I had hoped. I appreciate the email and good luck with your new hire."
It was clear that people were just thrilled to get an answer, even if we weren't reaching out with good news.
The video "breakup"
Once someone invested a certain amount of time in our interview process, it no longer seemed appropriate to send an email to disqualify them.
Initially, we would schedule a 15-minute call and break the news and provide some feedback. However, a lot of people were upset that we "wasted their time" scheduling a call and keeping them thinking they were moving forward. (As you can see, all of our candidate experience "improvements" didn't always pan out as we hoped).
Instead of scheduling a phone call, we started sending personalized videos instead.
This way, we could provide individual feedback without needing to schedule another meeting, and we didn't string anyone along while they were waiting for that call to happen.
People responded well and appreciated that we took the time to record a video specifically for them.
2. Be timely with your responses
Candidates get frustrated when they have to wait a long time for a response from a company, and rightfully so. Switching jobs is a huge life change, and their "fate" isn't something they want up in the air for too long.
This is something we're trying to get better at, and have certainly improved through the years.
When moving people forward
When we move people forward, we try to tell them as soon as possible, sometime within the same hour as their last interview. This shows the candidate we're serious about them, that we're efficient, and that we don't want to elongate the process.
On our end, being prompt to move someone forward helps ensure we don't lose too many people to other job offers while they're waiting to hear from us.
When disqualifying people
When we disqualify someone after a bad interview, we still want to be timely, but also respectful, so not immediately after a bad interview.
Typically I don't send them a breakup email until 24 hours have passed so it doesn't come off like we didn't give them appropriate consideration. After all, sometimes it does take us some time to truly evaluate someone after an interview.
It becomes a bit trickier to be timely when we're disqualifying someone from the application stage.
We're lucky enough to usually get a lot of applications when we post a job. While this is great for us, it can sometimes take us weeks or even months to get through them all, which keeps the applicants from hearing a timely response.
Regardless of how long it takes to disqualify someone or fill the role, we still let everyone in the pipeline know their status when a decision is made.
3. Let them know what to expect
The next two additions that we added to the process have prompted a ton of positive feedback.
The "80% Video"
In our second email to the applicant, we send them what we call an 80% video. This video answers 80% of the questions an interviewer typically gets asked in the interview process. We make a new video for every role we're hiring for.
Some examples of the things we review in the videos include:
What's the team and department structure?
A detailed overview of the role
What the role is NOT
How often does the whole team get together?
What is a typical client?
What is the salary, and what are the benefits?
People really appreciate all of this information upfront, and it leaves time to answer the 20% of questions that are more specific to them in the next call.
The Next Stages
Quite often, applicants go through what seems to be an endless amount of interview stages, never knowing what to expect next or how many more stages there will be.
Now, I'm not saying our interview process is short, but we did start listing off all of the stages of our process in one of our initial emails to the applicants so they can at least know what comes next if they move forward.
Again, people have really appreciated this upfront information as it gives them proper expectations for how many steps it would take to go through our whole process.
4. Ask Them for Feedback
As much as we try to put ourselves in the shoes of our applicants when creating our process, nothing is as insightful as actually hearing from the applicants themselves.
Over the last year, we started reaching out to people after they were disqualified to see if they'd fill out a feedback form about their experience.

Questions in this survey include:
Overall, did you have a positive experience interviewing for IMPACT? (If no, please explain.)
Did you feel respected throughout the whole interview process? (If no, please explain.)
Were communications timely?
Were your interviewers on time?
What did you like about the interview experience?
What can we improve upon?
Based on your experience, how likely are you to re-apply?
Based on your experience, how likely are you to recommend our company as a place to interview or work?
On a scale of 1-10, 1 being the lowest, 10 being the highest, how would you rate your overall experience?
While everyone doesn't respond, the ones that do provide some great feedback that we can apply to the process moving forward.
Achieving Candidate Happiness
Given the bad place we were starting from, we were really hoping that after implementing all of the changes listed above, people would have a more positive experience when interviewing at IMPACT.
Recently, we were thrilled to receive the following review on Glassdoor, that validated that our new process was working:
"IMPACT has an extremely thorough hiring process. The team strives to consistently hire top performers who fit their unique organizational culture. They want the best possible people and they are willing to ask the tough questions to ensure success.

That being said, the process is tough but fair. They provide real-time feedback and let you know exactly where you stand at the end of each interview. When it comes to a positive candidate experience, their attention to detail and thoughtful outreach sets them apart from other agencies."
WOO HOO!
I was thrilled with the turnaround in the experience from our candidates, at least when comparing these two publicly vocal ones, and with the increase in positive email responses.
While we didn't put everything in place overnight, it truly didn't take an immense amount of effort to go from where we were to where we are today.
I encourage you to give your process a thorough evaluation and make the changes needed to provide a positive experience for your applicants.
Free Assessment:
How does your inbound marketing measure up?
Take this free, 5-minute assessment and learn what you can start doing today to boost traffic, leads, and sales.
Get Started
Free Assessment:
How does your inbound marketing measure up?
Take this free, 5-minute assessment and learn what you can start doing today to boost traffic, leads, and sales.
Published on July 23, 2019