The "Not-so-fine" Art of Juggling it All [MarketHer]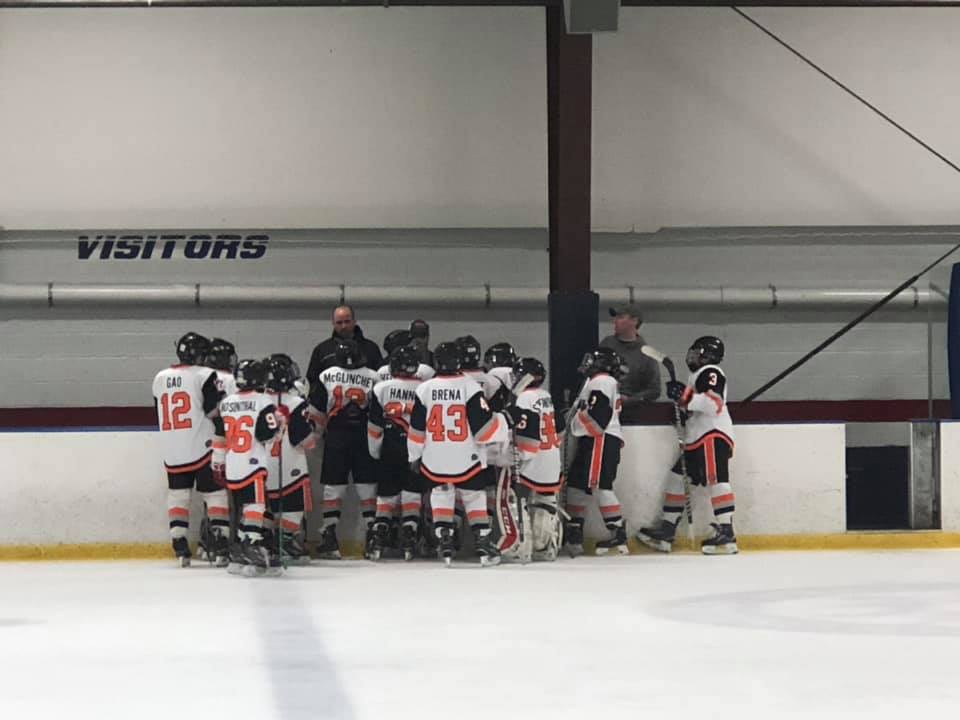 It's been almost two years since we launched MarketHer.
In that time, I have changed roles at IMPACT, learned a great deal about who I am (even at 41, I'm still learning who I am), and have learned a few tricks along the way on balancing work life with family life.
For those who have followed the show, you know I have three kids and this school year, was by FAR, the craziest for me.
My 12-year-old son has been playing hockey since he was three, but this year was the first he played club and middle school.
Two teams, two crazy schedules and the chaos was just beginning.
While his hockey season was starting, my two girls (10 & 7) decided they wanted to try everything. Gymnastics and dance have always been the primary, but we threw in horseback riding, after school sports, tutoring, etc. I'm usually pretty level-headed with too much is just too much, but this year I had a hard time saying no.
And this is just the family part.
At IMPACT, we were also in the thick of a bad structure change! My head was spinning!
Fortunately, we are now through the tough part. Things are settling in nicely with the changes we immediately put in place, and the school year is coming to a close.
Despite feel like my head was spinning and most days I didn't know what day of the week it was, we made through another year.
Here's how I "barely" managed to do it and my advice to others:
Keep Calm
In my 20s and early 30s, I had a very hard time keeping calm.
If I got a flat tire, washer or dryer broke, I lost my wallet... pretty much any little thing that happened seemed like the biggest nightmare ever.
I thought the world was ending.
Living paycheck to paycheck back then just made matters even that more dramatic.

TalentSmart conducted research with more than a million people, and found that 90% of top performers are skilled at managing their emotions in times of stress in order to remain calm and in control.
Whether at work or in your personal life, the difference between calm and chaos, truly, can make your break your relationships or your career.
Go to the Gym!
Most of the time, being calm, cool, and collected is easier said than done.
Hands down one of the very best things I have done for myself to handle tough situations calmly is simply starting my day at the gym.
I'm not consistent with it, but I do try and go every week.
Sometimes it's five days a week, sometimes it's one day.
The weeks that I start my Monday at the gym are the most productive and level-headed weeks I have.
I know this is what doctors tell you and 99% of most article say it when you search "how to reduce stress and remain calm," but seriously, it works!
Learn How To Communicate Better
For those who've known me for a really long time, know that I can be a hot head (back to my previous thoughts around how I was in my 20s and early 30s).
Over the last eight months, however, IMPACT has invested a lot of time training the entire company on World Class Communication with Marcus Sheridan and Chris Duprey leading the way.
I cannot begin to express how much this training has changed the way I work and communicate!
Words matter and how you express yourself, your frustration, your happiness, and gratitude can drastically affect the outcome of a conversation -- and that can make the world of difference during hectic times.
Think before you speak, and sometimes, just take a few days before reacting to anything unpleasant or uncomfortable.
It's OK to disagree or be frustrated with someone, but the words you chose to use in these situations have effects.
EVERYONE has trigger words.
Get to know someone on a deeper level and you are able to figure out what those trigger words are and chose a different way of communicating with someone.
If you want more guidance on bettering your communication methods, two of Chris Duprey's favorite books on communication are:
Get Support!
My husband is one of my biggest supporters in my life. There is no way I'd be able to do what I'm doing without him.
I have an amazing brother and Dad near me who also help, but my husband's support means the world to me. However, it wasn't always like this.
That goes back to communication, trust, honesty and being vulnerable.
My husband is in sports radio.
About a year ago, his on-air shift changed to the 10-2 hour (middays) from the afternoon drive, which is 2-6pm.
Had this change not taken place, I'm fairly certain I would have lost my mind, but it took some time to get him to pitch in more.
When my kids were babies, I had my own business so I could stay at home with them.
Jason (hubs) got very accustomed to this and it took years to get to a place where I didn't have to ask for help at every corner.
It doesn't happen over night, but after lots of tears, talks, fights, and learning how to communicate more effectively, I can happily say that we are in the best spot we have ever been in the 19 years we have been together.
If you are a working mother, you NEED a support system.
To get that, you must be very clear on what you will accept and what you will not.
Be direct about what you need help with and what you'd like to continue doing on your own (like me, I have to control the finances or I'd be a hot mess).
Discuss it when you're in a good mood and not in the heat of the moment.
Now, in case you are waiting to see an episode of MarketHer this week, we have sad news for you!
We had to reschedule one of our awesome interviews with a new guest, so we were unable to get a new episode out in time!
But, this topic of juggling everything is exactly what we would love to talk about.
Whether that be in our Facebook Group, here in the comments OR joining us as a guest on an upcoming show, we'd love to hear your thoughts!
What are your tips in managing it all?
Join us in our Facebook MarketHer Group to continue talking about opportunity!
Have a HOT TOPIC?? We want to hear about it! Submit your topic for your chance to be one of our guests in an upcoming show! Trust me, people WANT to hear your story!!
PS - we need a new tag line! Have any ideas? Post them to our group page!
As always, if you have some tips, email us at markether@impactplus.com. We will share it on our Facebook page!!
Listen to the Episode on iTunes
Stay Connected, Get Engaged!
First, subscribe to MarketHer on iTunes.
Second, have a question or an idea for a future episode of the podcast? Let us know by commenting below, subscribe to our playlist on YouTube, connect with us directly on our channels below, or send us an email.
Angela: LinkedIn, Twitter, Instagram
Kate: LinkedIn, Twitter, Instagram
[NEW] MarketHer Official: Facebook, Instagram, Twitter (also Snapchat IMPACTMarketHer)
Or, you can leave us a comment below! Until next week...
We Listened, You Heard, Now, Go MarketHER!

Free Assessment:
How does your sales & marketing measure up?
Take this free, 5-minute assessment and learn what you can start doing today to boost traffic, leads, and sales.