How to Land Your Dream Job Despite The Challenges Life Throws at You! [MarketHer Ep. 55]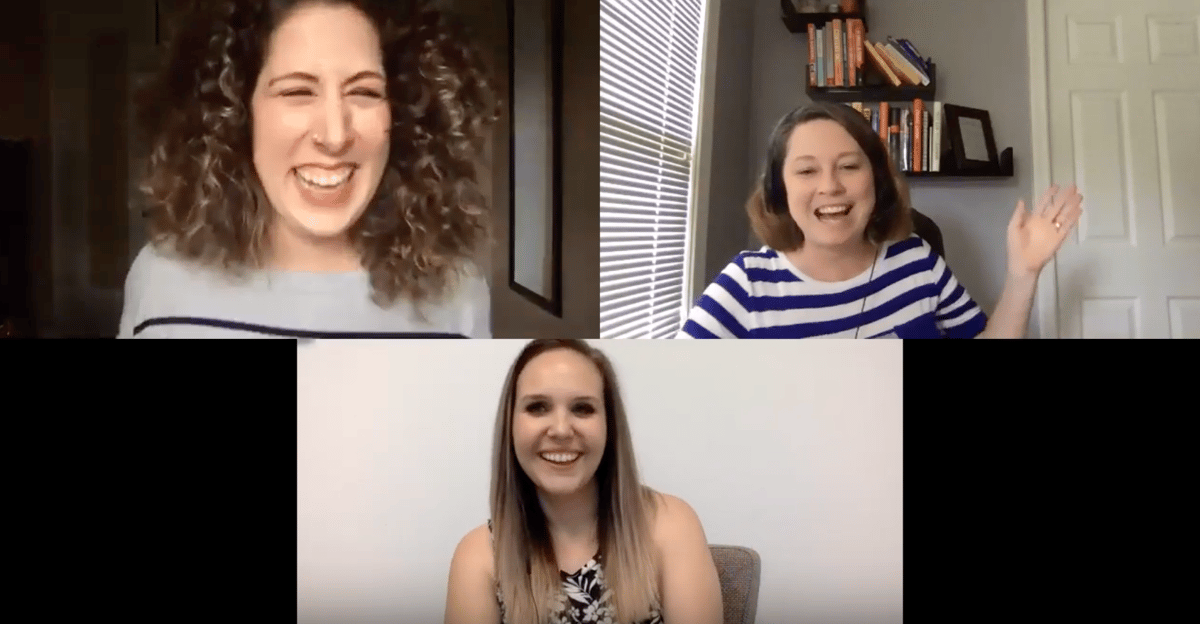 On this week's episode of MarketHer, Christina Bockisch has returned to share her story of landing her dream job at HubSpot, despite challenges with mental health.
Life doesn't always go as planned, but it's important to have a dream and believe in that dream no matter what.
Christina shares her journey with us since the last time she was on our show....

Tips Shared in this Episode:
Believe in Yourself: Never give up on a dream, no matter how far away you feel from it.

Create a Vision Board: YES! Physically create a vision board. Put it somewhere you can see every day. Visualize yourself doing exactly what you've added to your board.

Seek Help & Support: There are several different apps out there for mental health if you need support quickly and affordably. Here is a great resource that gives you the top 5 therapy apps.

Learn From Your Experiences: The older you get, the more you realize how much you can actually deal with, especially when you make it through the other side. You're able to look back and realize what you've learned and why things happen the way they do. In the end, everything eventually works out exactly the way it's supposed to work out. Every bad experience is also a moment of learning AND opportunity.

Knowledge is Power:

The more you can learn about yourself and why you make the decisions you do, the more comfortable you get with yourself. Two fantastic books to read to help with this are:
Next week, we announce a NEW theme for our new season! Stay tuned for that announcement from Kate and myself!
A little secret: If you are passionate about mindfulness, you may just want to reserve your spot on an upcoming episode now! Don't be afraid to fill out our form -- we'd LOVE to chat with you!
Join us in our Facebook MarketHer Group to continue talking about opportunity!
PS - we need a new tag line! Have any ideas? Post them to our group page!
As always, if you have some tips, email us at markether@impactplus.com. We will share it on our Facebook page!!
Listen to the Episode on iTunes
Stay Connected, Get Engaged!
First, subscribe to MarketHer on iTunes.
Second, have a question or an idea for a future episode of the podcast? Let us know by commenting below, subscribe to our playlist on YouTube, connect with us directly on our channels below, or send us an email.
Angela: LinkedIn, Twitter, Instagram
Kate: LinkedIn, Twitter, Instagram
[NEW] MarketHer Official: Facebook, Instagram, Twitter (also Snapchat IMPACTMarketHer)
Or, you can leave us a comment below! Until next week...
We Listened, You Heard, Now, Go MarketHER!

Free Assessment:
How does your sales & marketing measure up?
Take this free, 5-minute assessment and learn what you can start doing today to boost traffic, leads, and sales.