8 of the Most Annoying Problems with WordPress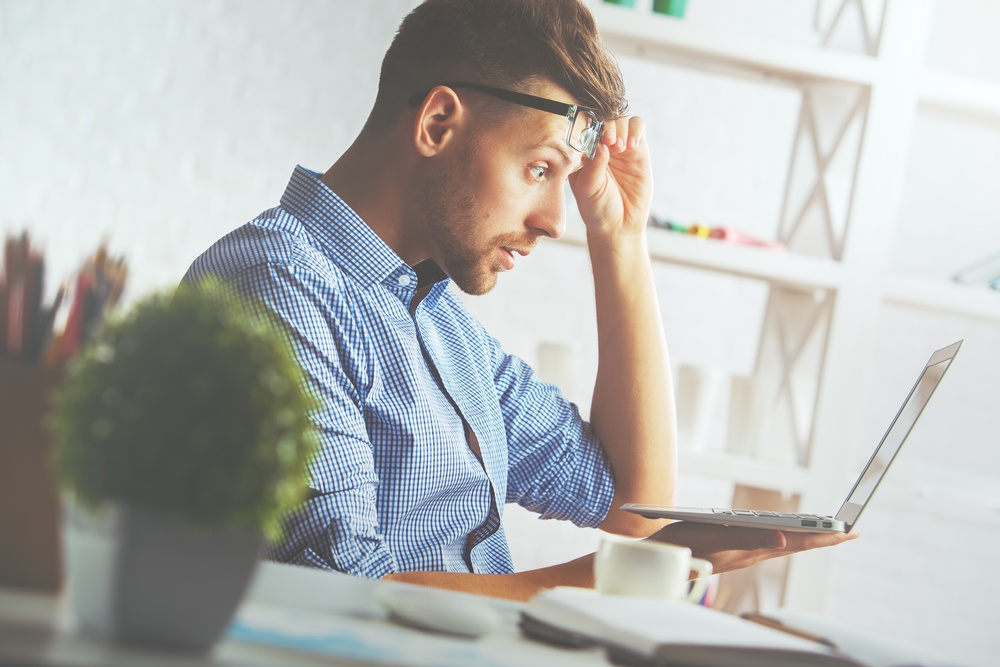 If you're in the content marketing world, there's a good chance you've worked with WordPress at some point in your career.
WordPress is one of the most popular CMS and publishing platforms for content marketers, independent bloggers, or individuals looking to build or redesign a website for their business.
It is an incredibly useful tool for people with minimal technical knowledge to build and maintain a basic website and its leadership is worth praise.
However, while WordPress has many remarkable qualities, it has several notable downfalls as well.
If you currently use a WordPress site for your marketing efforts, or are considering building a website of your own using the platform, read on to see some of the most frustrating problems you may encounter.
1. Inconsistent Backend
Due to the many customization options available, the backend of each individual WordPress site is often extremely different.
For individuals or agencies like IMPACT who manage several different websites for clients, it can be frustrating to have to learn how each specific WordPress account is setup in order to make simple website changes.
In addition, this can also present a problem for beginners looking to troubleshoot issues, as step-by-step walkthroughs are not necessarily a one size fits all solution for this platform. As a result, it can be difficult to extremely difficult to find the support you need when need it, and the subsequent downtime can be harmful to your business.
2. Needs Customization
As mentioned above, WordPress allows a great deal of customization, but main reason for this is because the core product is extremely minimal.
A basic WordPress site consists of a number of themes which you can use to create different types of web pages. On the backend, these themes resemble a standard word document, and you are able to set the URL, meta description, and page title that appears in search engines. However, because many users don't want their site to look like everyone else's, customizing these themes is very common.
Because there are many desired features missing (i.e. SEO, social media, in-depth analytics) from the core software, most people need to download several plugins to make their site function the way they want it to -- increasing the timeline to setup and launch dramatically.
WordPress currently has over 40,000 plugins you can incorporate on your website, with a variety of purposes from SEO to minor site performance fixes.
Many people see this is a positive aspect of WordPress because of the variety of options available to improve your site and create something unique from scratch, but as many marketers (and developers) will agree, these plugins are a double-edged sword.
Cost
For one, many of these plugins can be costly, and paying a steep price tag for a single feature can be aggravating - to say the least.


Clashing with other functions (i.e. reporting)
Using plugins for essential components of your marketing strategy like email and social media can also hurt your overall effectiveness in your campaigns. Because these plugins don't interact with each other like they would in all-in-one marketing platforms, it's difficult to accurately track how your efforts are paying off. This can have a huge impact on your reporting accuracy, which in turn hurts your ability to adapt and strengthen your marketing efforts overtime.
Too many choices

Furthermore, because there are so many plugins that do virtually the same thing, it can be difficult to determine which is right for you. This issue is one of the more frustrating on this list, as some plugins will be incompatible with your theme or other add-ons you already have on your site.
Additionally, even if you do manage to find all the correct plugins you need, you'll still find yourself at a disadvantage - the more plugins you add, the slower your site is likely to get, but we'll get into that later.
3. Security Issues
WordPress uses an open source structure for many aspects of the site, meaning that programmers can access the page's source code to see how it works, adapt it based on their needs, and share their code online with one another.
On one hand, this can be viewed as a positive aspect, as it saves developers time when they can input already written code into their website. It can also grant you more freedom to customize themes based on your individual needs.
On the other hand, however, this structure can also leave your website vulnerable to being compromised. Having all your systems code available online makes it that much easier for hackers to find security holes in your code.
In addition, there have been many cases of malicious code being placed into published code, so you could unknowingly be allowing hackers to gain access to guarded information.
Of course, this problem is not specific to WordPress alone, as it occurs on many PHP sites and it has, fortunately, improved in recent years as people have become more aware of the risks, but it's still something to watch out for if you're hosting on the platform .
4. Updates are Difficult to Keep Up With
To counteract some of the security issues, WordPress rolls out many updates. While these updates are helpful, and necessary for keeping your information safe, they can also present a huge headache.
Updating the system can actually cause certain plugins (even those that aren't malicious)to become incompatible with your website. In fact, this can even happen to your theme.
This risks breaking many aspects of your website, with each upgrade that comes out, and because WordPress releases these updates so frequently, this is a common frustration noted by users.
5. Page Speed
A common frustration with working on WordPress sites is the slow page load time.
This occurs for a few reasons -- excess plugins, generic code that doesn't contribute to the overall functionality of the website. With more plugins and more custom themes, the longer it can take your computer (and the computer of your users) to process the information.
At best, a slow load time causes frustration for the marketers and developers working on the website. At worst, it can turn-off visitors and cause them to leave your site, costing you potential leads. Moreover, today, Google uses page load time in their ranking algorithm, and penalizes websites that move slower.
Fortunately, there are a few known solutions that will increase page speed, including additional plugins (ironic, huh?) and enabling/disabling different setting options. Regardless, however, this problem can be a common source of frustration for WordPress users, and solving for this issue can sometimes up time that could be spent improving the site rather than fixing the bugs.
6. Can Come With a Steep Learning Curve
One of the greatest things about WordPress is the fact that anyone, even with limited technical knowledge, can build their own website. There is a steep learning curve, however, as you dive deeper into anything past the basic features.
It's not uncommon for custom layouts in WordPress to have pages that are entirely hard coded, so even if you have a developer build the page, it can present significant difficulties for non-technical individuals to make simple edits. With this in mind, if you want more advanced customization options, you'll need to have a solid understanding of different code languages.
7. No Built-In Backup System
If you haven't taken preventative steps for this, it is probably one of the most frustrating problems with WordPress you'll encounter. WordPress does not include data backup in place for its main platform.
Because there are many actions that can put valuable information in jeopardy of loss, one wrong click can result in irreversible consequences.
The good news is, it's relatively easy to install a backup plugin such as BackupBuddy or UpdraftPlus to prevent losing a big portion of your site. The bad news is, some of these plugins require a bit of configuration to fit your needs and storage limits may always be a concern.
Furthermore, unless your plugin backs up automatically, you may have to remember to backup your data regularly and make sure your chosen solution is compatible with each update that WordPress rolls out.
8. Frequent Error Messages
For those just beginning with WordPress, it's not uncommon to encounter an error message that may leave you confused.
Some of the most common WordPress errors include general syntax errors, RSS feed errors, and the infamous "white screen of death" - where you see just a white screen and no message - which can cause more confusion than an error message itself.
Source: wpbeginner.com
On the positive side, because these errors are so common, there are many available resources online that can help you determine the cause of this error message, and provide a solution to fixing it.
However, because every WordPress site is usually configured a little bit differently, it can be tough to diagnose the specific issue and fix without a skilled developer on hand.
Conclusion
Despite its drawbacks (as all platforms have), WordPress still remains one of the top choices for beginners and skilled programmers alike to build a website to share their product or service with the world.
While many of these issues stem from the reasons so many people love to use this platform - the customization plugins, the ability to build a basic website with limited technical skill, and the ability to share code with other programmers to name a few, it's important to thoroughly think through the implications before making a choice for your marketing.
HubSpot's Website Platform is similar to WordPress in that it is easy to use and quite robust, and quite frankly, our designers, developers, and marketers love using it.
Want to learn more about it and how it works with HubSpot? Get your copy of the Ultimate List of HubSpot Pros and Cons below:
Free Assessment:
How does your sales & marketing measure up?
Take this free, 5-minute assessment and learn what you can start doing today to boost traffic, leads, and sales.