3 Gotta-Have Project Management Tools to Increase Your Team Efficiency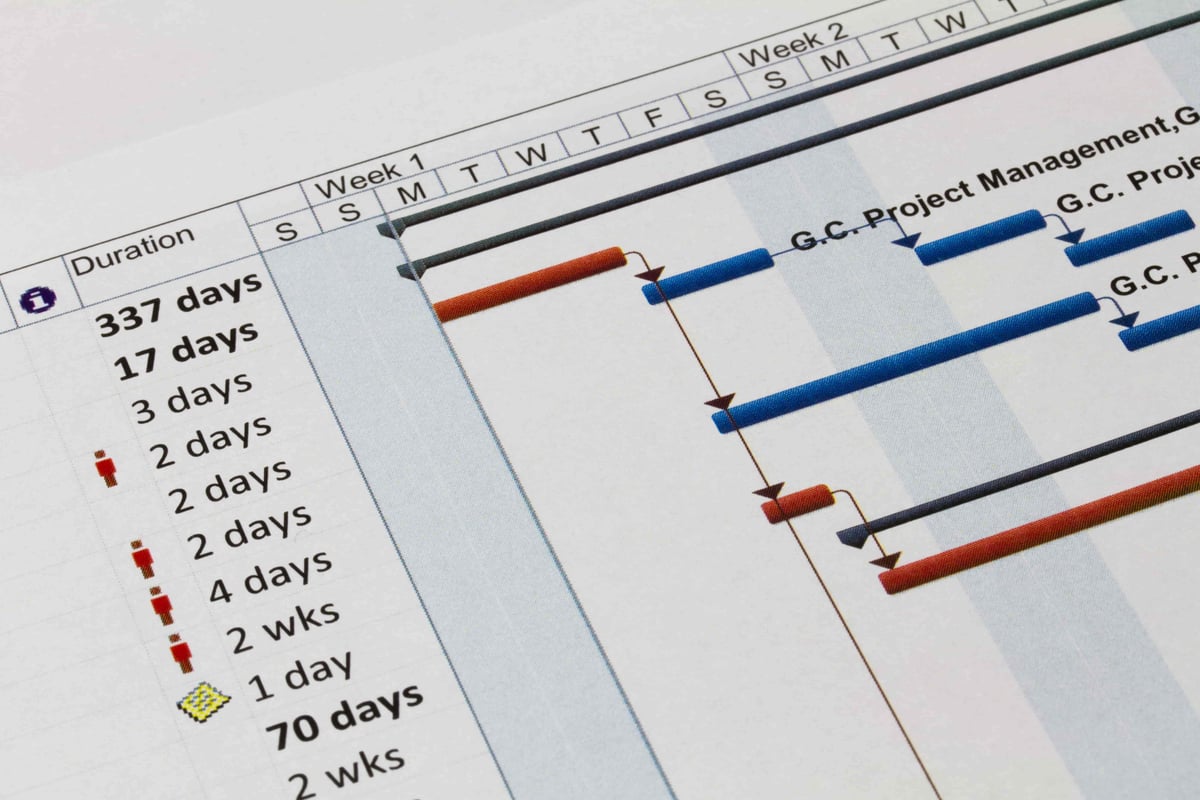 When an item on your to-do list becomes a monster (no offense to Shrek) you need more than a checklist to keep track of it. Chance are, what you really have on your hands is a lengthy project, and you need a tool designed to manage it.
In this post, I'll share three project management tools that can help improve efficiency and productivity for you and your team, but first let's get a few things straight.
Why Project Management?
Carolyn Edgecomb, our Community Coordinator here at IMPACT writes, Project management is about utilizing various tools and effective communication to build a successful client/agency relationship that keeps everyone on track and on the same page.
The key here is the notion of keeping "everyone on track and on the same page." This is very critical to the success of any project, and it is essentially what project management is all about; effective team management.
What Makes an Effective Team?
A team is a group of people working together to achieve a common goal. An effective team has certain characteristics and more importantly, a process that allows its team members to function more efficiently and productively.
An effective team develops ways to share roles and accountability for their work products, shifting the emphasis from the individual to several individuals within the team.
Below are three project management tools that can help you and your team to organize, communicate and streamline all project related tasks:
1. Asana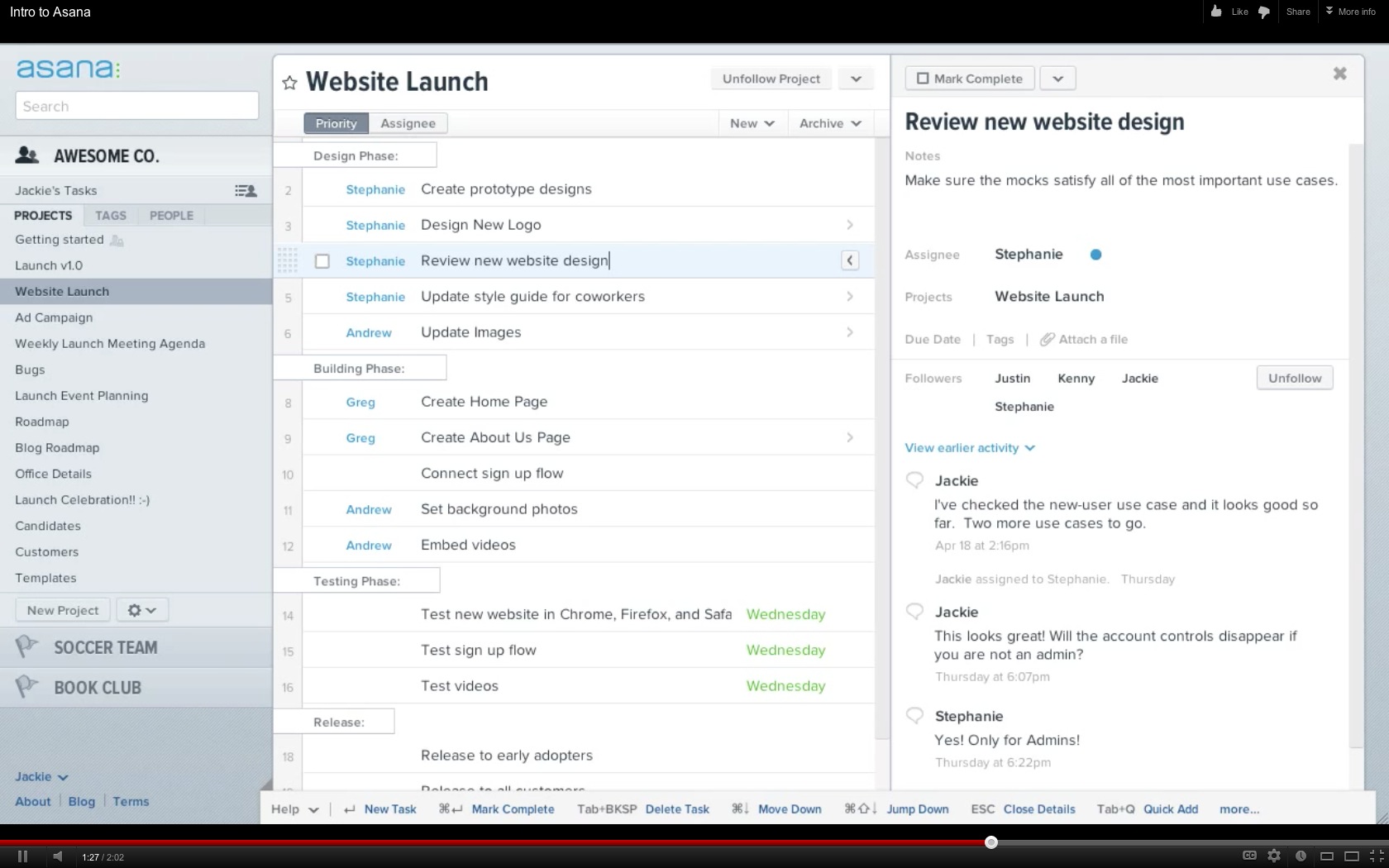 I first discovered Asana in 2013 at a creative agency that I was working for. Since then, it's updated several times, spawned iOS and Android apps, and boosted its collaboration features for both individuals and organizations.
Basically, Asana is a project management software that gives your team a single place to see everyone's to-dos, related documents, notes, and conversations.
Why you should try it:
Instead of emailing files and endless debate threads in your inbox, your team can visit Asana to discuss tasks and review documents all in one place. Everyone in your team can see updates in real-time, assign each other tasks, and mark their to-dos complete when they're finished.
Adding and keeping track of multiple projects on the platform is simple. .
You can structure your individual project goals and milestones as a simple checklist from start to finish, order them by date or when they need to be done, or make them dependencies so one thing can't be complete until its subtasks are finished.
You can also add more detail to any task or item, like notes, links, tags, and comments.And if you're working with others, you can see changes they've made as well.
Easy attachments, real-time collaboration —it's all there. Plus, Asana is free for individuals and teams up to 30 users.
If you're looking for a tool to help you and your team keep your projects organized, Asana can help you keep on top of your to-dos, get updates from team members helping you, and capture everything you and your team are doing in one place so everyone can refer to it quickly.
2. Trello
If you're a fan of Personal Kanban, or even cards or post-it notes, Trello is for you. I got introduced to Trello at IMPACT and I really like its simplicity and flexibility. We all use it here!
Why you should try it:
Trello is fast and fun to use. In minutes, you can organize all of the components for your projects into columns and cards that are easy to drag around, add supporting details to, comment on, and assign to specific members on your team.
With the tool, you can also create different boards for different projects, set due dates or times for each card or set of cards, add labels, and attach files amongst other things. Trello is available on iOS and Android, and its drag-and-drop interface works well on mobile devices.
Trello is free to use, but Trello Gold, the company's premium plan, offers larger file attachments and some visual upgrades like emojis, stickers, and custom backgrounds.
Besides us, Trello is the project management tool of choice by teams at HubSpot, The Verge, The New York Times, Tumblr, and others, and it doesn't hurt that it's free and simple to get started with. You and your team can become one of Trello's 10 million users.
3. Teamwork
Starting next month, our entire IMPACT team will be using Teamwork as our main project management tool. Teamwork offers a number of attractive features including the ability to give tasks priorities, create milestones and invoices, and track your time.
Why you should try it:
With Teamwork, you can also view what's on your plate by checking out the Teamwork calendar or see a list in more of an activity log format. It also shows workloads and a snapshot of tasks and milestones that are past due.
One standout feature of Teamwork is its central file storage system.Under this system, you can still attach files to tasks and access files from tasks, but you can also get to your files straight from the Files tab.
This is a big plus for teams who are looking to bring all their file sharing into the single application where project management is happening.
There are other great features of Teamwork such as google drive integration, email integration and collaborative elements (e.g. messages and shareable notes). No wonder why our agency is moving to the Teamwork platform!
Key Takeaway
To recap, you now know the importance of project management and how it can help you build an effective team. Whether it is task assignment, time tracking, files sharing, or just staying organized, there are a lot of project management tools you can help you streamline your entire process. I have given you three in this post (i.e. Asana, Trello, and Teamwork), but there are many other tools you can explore.
If you've used any of these three project management tools, tell us about it! Share your experiences in the comment section below or tell us about other tools you're using.
Free Assessment:
How does your sales & marketing measure up?
Take this free, 5-minute assessment and learn what you can start doing today to boost traffic, leads, and sales.