Subscribe
Join 40,000+ sales and marketing pros who receive our weekly newsletter.
Get the most relevant, actionable digital sales and marketing insights you need to make smarter decisions faster... all in under five minutes.
Thanks, stay tuned for our upcoming edition.
How To Respond to Client Feedback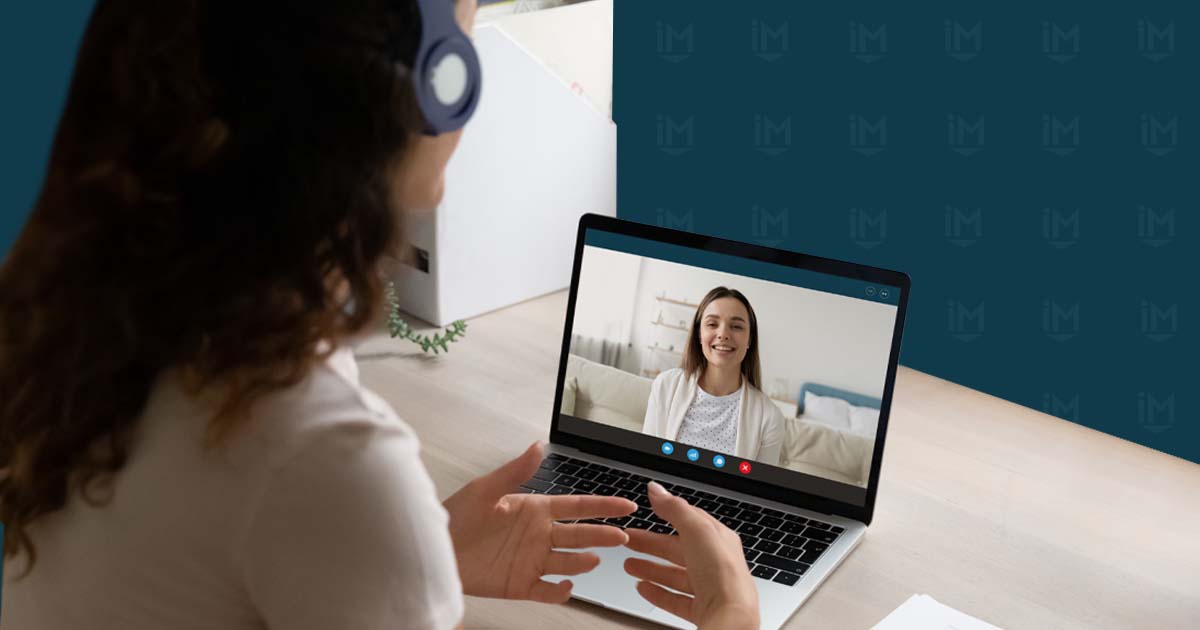 Though it isn't always easy receiving client feedback, especially when they've had a negative experience, how you respond matters. This is not only true for building the strength of your client-agency relationships, but also for the growth of your business.
Here at IMPACT, one of our core values is "feedback is a gift," and it's something we strive to give and receive freely. Receiving feedback from our clients is helpful because it allows us to improve our services in areas where we might not have otherwise known we were falling short. It also helps us continuously replicate a good experience for other clients.
While not everyone is comfortable giving and receiving feedback, it's always an opportunity to learn more about how to make your agency even better.
In this article, we share ways to properly respond to your clients when they have feedback for you, including:
Why it's important to respond constructively to client feedback
How to respond to three different types of feedback you might receive
How to obtain feedback from your clients so you can keep on top of your progress
With this information, you will know exactly how to handle each situation so you can build trust with your clients, making them feel comfortable working with you and recommending your services to others.
Why it's important to respond constructively to client feedback
Not all of your clients are going to feel comfortable giving honest feedback. Still, when you do receive feedback, if you're able to listen to and deeply consider what your clients have to say — and then be compassionate in your response — it will encourage your clients to give you more feedback down the line and take you both one step closer toward building a stronger and more valuable relationship.
IMPACT's director of Certified Coaching Program, Dia Vavruska, explains:
"When you respond well to your client's feedback, it shows your professionalism and that you care about them. This is often seen as a testament to your commitment to the relationship and to improving of the work that you're doing together.

If you don't respond well, it will discourage them from sharing feedback in the future, and could result in a more dramatic or negative outcome from the conversation."
Keep in mind you don't need to respond to every bit of feedback you receive, but it is important to listen, ask good questions, and get clarity. Then you can take the appropriate action to either resolve what is wrong or avoid that same issue from happening again.
The reality is that the more you allow your clients to feel safe providing feedback on their experience working with you, the more they will feel supported by you and able to share with you what they're feeling.
According to recent statistics from Salesforce, 78% of your clients will forgive you for making a mistake if they receive excellent service; and you can even expect 83% of your customers to feel more loyal toward your brand when you listen to and resolve their grievances.
This means that even if you mess something up, as long as you support your clients by responding well to their complaints and fixing the issues outright, it can strengthen their faith in your agency when they see that you're willing to do right by them.
This ensures your clients still feel good about not only working with you, but also recommending you to other businesses, which makes it even easier to retain your clients and attract new ones.
How to respond to different types of feedback
Client conversations regarding feedback are rarely black and white, so improving your response skills isn't always easy and will get better with a bit of practice.
Allow yourself to explore different approaches and find what works best for your business and team. In general, here's how to respond to feedback that is positive, neutral, or negative.
How to respond to your client's positive feedback
While you might not think it's important to reply to positive reviews or client feedback, other than a simple "Thank you," these client interactions can be a valuable opportunity to dig deeper into the reasoning behind their satisfaction. The truth is not all of your client feedback will be coming from difficult customers.
Respond to positive reviews by asking what specifically you're doing that has your client feeling so good about working with you. Is it the attention you're giving each project? The quality of the work? How you handle difficult or complex situations?
Try to uncover the exact reasons they value your work, so you can take that feedback and replicate it for the rest of your clients.
How to respond to neutral customer feedback
It can be difficult to know what to do with feedback that's neither positive nor negative. Perhaps your client is happy with part of your project but felt something else could have been better.
In this case, you should again dig a bit deeper. Ask questions that will help you get to the heart of what your client is feeling and why. This might lead you to discover that actually, they are leaning more toward the negative or positive ends of the spectrum, which will give you a stronger indication of where you can improve the way your business responds.
Once you are able to get to the root of the problem — if there is one — you can use that information to improve your correspondence and process.
If the neutral feedback is an online review, acknowledge any positive feedback and see if you can get more information about how you can improve their customer satisfaction moving forward.
This demonstrates high caring, and not only will your client appreciate your positive response, but so will potential customers.
How to respond when you receive negative feedback
While this is the most dreaded form of customer feedback you will receive, it's also the biggest opportunity to lead unhappy customers toward a satisfactory experience. As author Jay Baer writes in his bestselling book Hug Your Haters, which is about offering better customer service, "Haters are not your problem …ignoring them is."
By not responding, you show that you don't care about your clients when they have a negative experience working with you.
Furthermore, responding to negative feedback can help you learn more about why and how your client became unsatisfied.
Lead with empathy and understanding, and then think about whether there was a different course of action you could have taken to avoid your client having a negative experience.
Is there a conversation you could have had or a different approach you could have taken to change the outcome? Should you have set better expectations in the sales process? Perhaps they just aren't a good fit for your agency and you should have never taken them on as a client, or you should have separated ways sooner.
Once you understand what went wrong in the first place, use it as a jumping-off place to make it right with that customer. Maybe you'll need to refund part of their payment or re-do the work, but those aren't the only solutions. Put yourself in their shoes, and do right by the person and company.
You should feel good about the resolution you work toward and know that it is best for all parties involved. This could include admitting fault, apologizing, and correcting the issue. Or, it could look like identifying that you had two different expectations at the onset of the project, and mutually agreeing that it was a communication issue on both ends that can be avoided in the future.
No matter what, you should work toward finding some solution that improves their experience, even if you never work together again. They can still leave the relationship as your advocate.
The trick is to remain vulnerable, willing to listen, and completely transparent.
Dia explains:
"When you're vulnerable and honest with your clients, you can, in most cases, avoid any negative experiences. But if they still have a negative experience, it's perfectly acceptable to say, 'I know we got here for specific reasons, and we will figure this out; but at this moment in time, how can we course correct?'

Relating to your customers at a personal level oftentimes alleviates their stress. Your number one goal should be to help your clients become rock stars at their job. The more you aim to do this, the more you will ensure that you have a good relationship with them."
The bottom line is that every bit of feedback you receive is valuable, either for improving your business or turning unhappy customers into brand evangelists.
Responding to online reviews
You might receive glowing recommendations and online reviews. When you do, be sure to respond to your reviewers. Use their names, speak to their feedback specifically, and address them on a personal level.
This makes the person who left you a review feel even better about doing so, and it's a positive way to show others how great it is to work with you! Plus, it could inspire people to leave more positive reviews.
You never know who is reading when you're responding to positive reviews, and it could always help more of your future customers find you and feel better about reaching out and working with you.
When you reply to negative reviews with negative responses — no matter how justified you think you are — it makes your business look bad and can harm your brand reputation. So, aim to keep the working relationship positive, make it right, and show you care about how your products and services are helping your clients solve their problems.
Commit to gathering customer feedback
When gathering customer feedback, do whatever works for your business. Maybe it's simple check-in to give customers a chance to share how they're feeling about working with you.
Perhaps it's sending out a net promoter score (NPS) survey to give your clients a chance to tell you whether or not they'd recommend you to another potential customer. Any way you can elicit tangible feedback that you can use to improve your process is always useful.
The best time to ask is before the 90-day mark when most buyer's remorse tends to set in.
When your clients are just coming out of the sales process, they're excited to be working with you. But after a month or two, check in to see how they're feeling about your ongoing partnership.
Do they feel that what you've promised in the sales process is coming to fruition?
Are there areas for improvement?
Just keep in mind that you'll get a much better customer response rate if you ask these questions face to face. Many people aren't willing to fill out random surveys, which can often feel impersonal.
Asking the right people for feedback — directly — will help you gain insight that is deep, tangible, and actionable.
The biggest takeaway when responding to your clients
The biggest thing to remember when responding to customer feedback is to treat every single client like they matter — because they do!
Always make the time to talk to them and touch base. That's how to build the strongest relationships. People work with you because they trust you, so it will always benefit your business to carve out that time to check in and see how they're feeling.
At IMPACT, we've spent years reimagining the way we work with clients, shifting from an implementation focus to a coaching a training focus. This has increased both the success of our clients and our own profitability.
(You can learn more about the success we've found with this new agency model and how to adapt it yourself by visiting our They Ask, You Answer Certified Coaching page or chatting with one of our coordinators who can answer any questions you might have.)
But we were guided to make this change by the feedback we received from hundreds of clients over the years. Because we listened, we were able to understand exactly what they wanted from us. And we shaped our services accordingly.
Today, we continue to seek and respond to feedback as often as we can. It helps us help our clients better.
Free Assessment:
How does your sales & marketing measure up?
Take this free, 5-minute assessment and learn what you can start doing today to boost traffic, leads, and sales.