When to Seize the Opportunity & Start a Business ft. Anna Russell from Tomboy Design [MarketHer Ep. 52]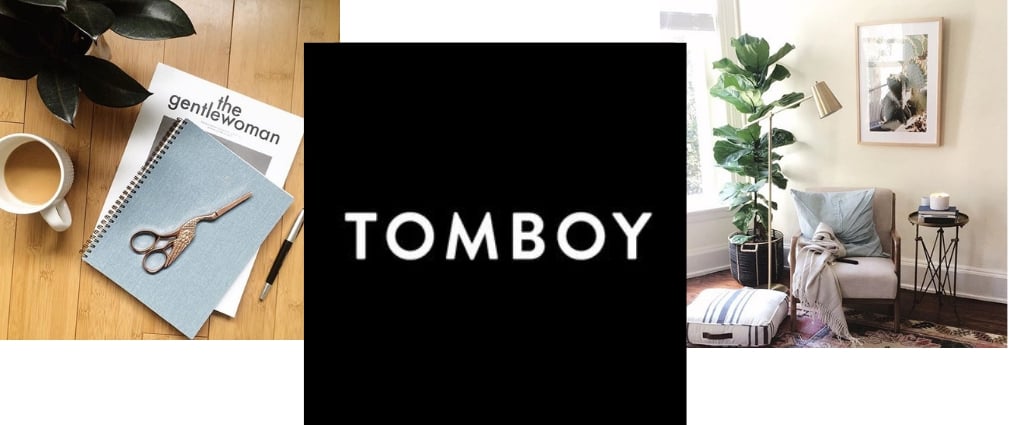 Anna and I met our freshman year at Grand Valley State University when we both rushed Sigma Kappa Sorority.

I remember those first few months of college as being some of the most exciting yet nerve-wracking of my life.
I went away to school with only a handful of people I knew, I was rooming with a girl I had never met, and I had gotten dragged into the idea of joining a sorority (which at the time, I definitely did not want to do).
But then, when all was said and done, joining that group of strong, independent and passionate woman was the best decision I had made -- and Anna was a big part of that experience.
She was always the creative, spontaneous and fun one of our group. She wasn't afraid to follow a trend and when there wasn't one she felt like following, she'd make up her own.

And that's exactly why, in my opinion, she was the perfect person to have on this episode of MarketHer.
Angela's Recap:
When we get the chance to talk to badass chicks like Anna, we jump all over that!
This girl is so inspiring and her story is what we all dream of when it comes to starting a business.
She talks about starting her company in DC, and then starting over in Nashville when she realized that she needed to leave of the political scene behind in order to grow.
What's interesting is her ability to take these risks with a positive attitude.
We all know that there are struggles with starting your own business and avoiding the urge to just work for another company.
I've been down that road.
With three kids, it was easier and more appealing to me, personally, to take a job at IMPACT than continue pounding the pavement getting my business off the ground.
So, I very much loved hearing how she stuck to her guns and conquered!
But, don't take our word for it, listen in on this week's episode featuring Anna Russell from Tomboy Design!
Anna's Tips for Following Opportunities (Aka Intuition):
1. Just do the next right thing. Know that you can figure just about anything out as you go.
2. Create a (business) inner circle. Don't expect people who don't have skin in the game to give you good guidance on building your business. This circle could be business mentors, peers in your industry, a mastermind group, etc.

3. Get SUPER clear about what you desire and where you want to take your business. Get down to the minute details of your ideal day to day. When you know what you WANT, it makes what you don't want that much more clear.

4. Learn to LOVE the process. Regardless if this next thing you're building takes off or face plants, you know you're a better person for creating it.
Want to follow Anna & Tomboy's insta?
Follow Tomboy here: https://www.instagram.com/tomboydesignco/ (They go by Tomboy Design Co. since there's a lot of other Tomboy brands out there)
Anna's personal insta: https://www.instagram.com/on_ah/
Join us in our Facebook MarketHer Group to continue talking about opportunity!
PS - we need a new tag line! Have any ideas? Post them to our group page!
As always, if you have some tips, email us at markether@impactplus.com. We will share it on our Facebook page!!
Listen to the Episode on iTunes
Stay Connected, Get Engaged!
First, subscribe to MarketHer on iTunes.
Second, have a question or an idea for a future episode of the podcast? Let us know by commenting below, subscribe to our playlist on YouTube, connect with us directly on our channels below, or send us an email.
Angela: LinkedIn, Twitter, Instagram
Kate: LinkedIn, Twitter, Instagram
[NEW] MarketHer Official: Facebook, Instagram, Twitter (also Snapchat IMPACTMarketHer)
Or, you can leave us a comment below! Until next week...
We Listened, You Heard, Now, Go MarketHER!

Free Assessment:
How does your sales & marketing measure up?
Take this free, 5-minute assessment and learn what you can start doing today to boost traffic, leads, and sales.