Should You Hire a Web Designer, a Web Developer, or Both? [Infographic]
Daniel Escardo also recommends this free website performance assessment.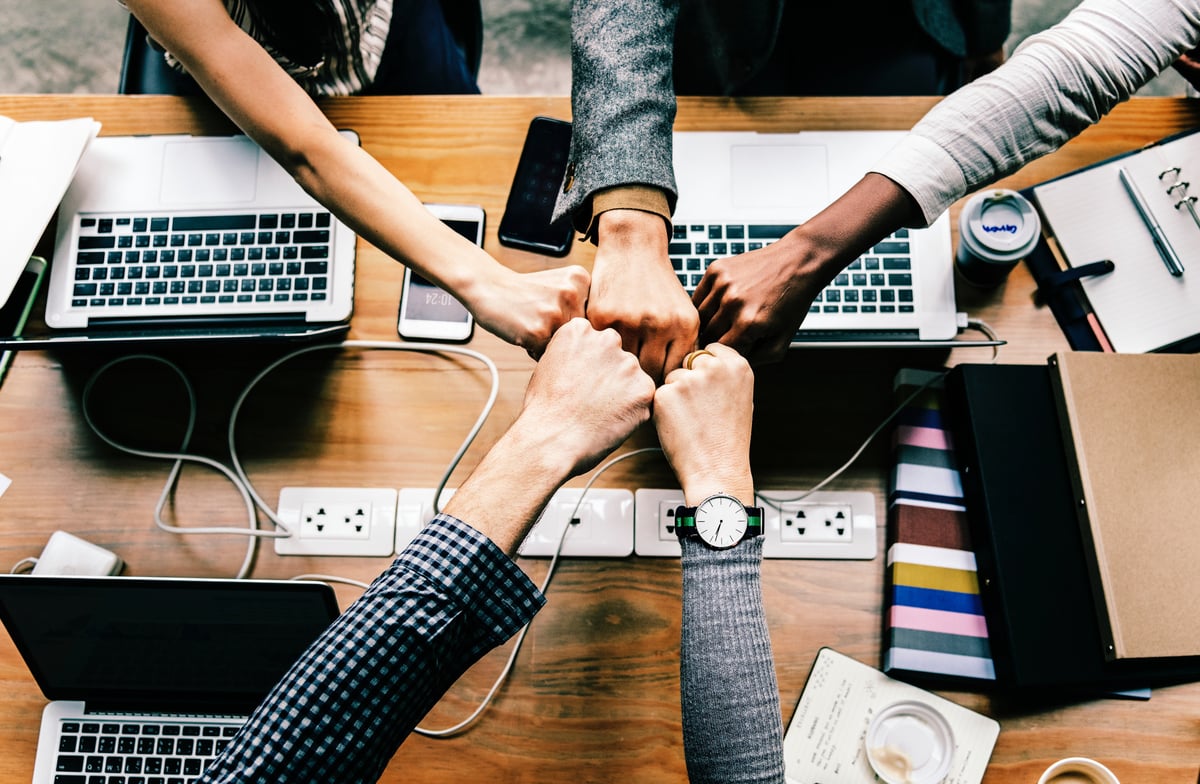 Many times during my career as the web guy, I've been approached to execute all sorts of tasks related to web sites.
Free Assessment: Website Performance Assessment
Whether being asked to design a brand new website, suggest changes in layout to enhance user experience or, later on in my career, get into the code to develop a new feature on a site — it always felt like I was expected to wear many different hats.
Furthermore, I was expected to keep these hats in my back pocket so that I could simply take one out and wear it at any given moment.
Although I'd like to fancy myself as someone who can easily, seamlessly commute from the left side of my brain into the right — if I'm being honest with myself, I can only really be effective in one or the other at any given time.
Those times where I've been lucky enough to work alongside a counterpart — someone who complemented my role as a designer, developer, or consultant — have been where I've seen true magic happen.
Web designers, user experience experts, and web developers, whether working on the front end or back end, push each other to levels that a single jack of all trades simply cannot reach.
As I'm sure you can imagine, the responsibility of leading and executing everything (design, management of the user experience, website function across all devices and browsers) is a huge task that can be overwhelming at times.
Having team members with multiple perspectives and complementary skill sets will yield the strongest product in the long run.
With this in mind: when it comes to hiring, it's not a question of whether or not you can fill a web person position. That's easy.
The important thing is whether that person is going to give you the best possible results. It's rare to find someone who can do it all, and even harder to find someone who can do it all well.
Designer, developer, or team?
We've written in past articles about whether you should insource or outsource your design and development needs, but this is for those of you that have decided to hire in-house.
Do you hire someone who is an expert in all things related to the user experience or do you have that covered? Do you need someone to come in and design a site that is beautiful, but also understands the way your consumers consume?
Perhaps you have a rockstar team of marketers and branding experts on staff, and the final piece is an experienced developer to bring their ideas to life in a way that is easy to consume and produce.
Suffice it to say, before you seek to hire, you need to clearly understand your needs.
Check out the following infographic from CrazyEgg, which beautifully illustrates this vital thought process. The graphic dives deep into this subject and will walk you through many of the most common decision points you may encounter.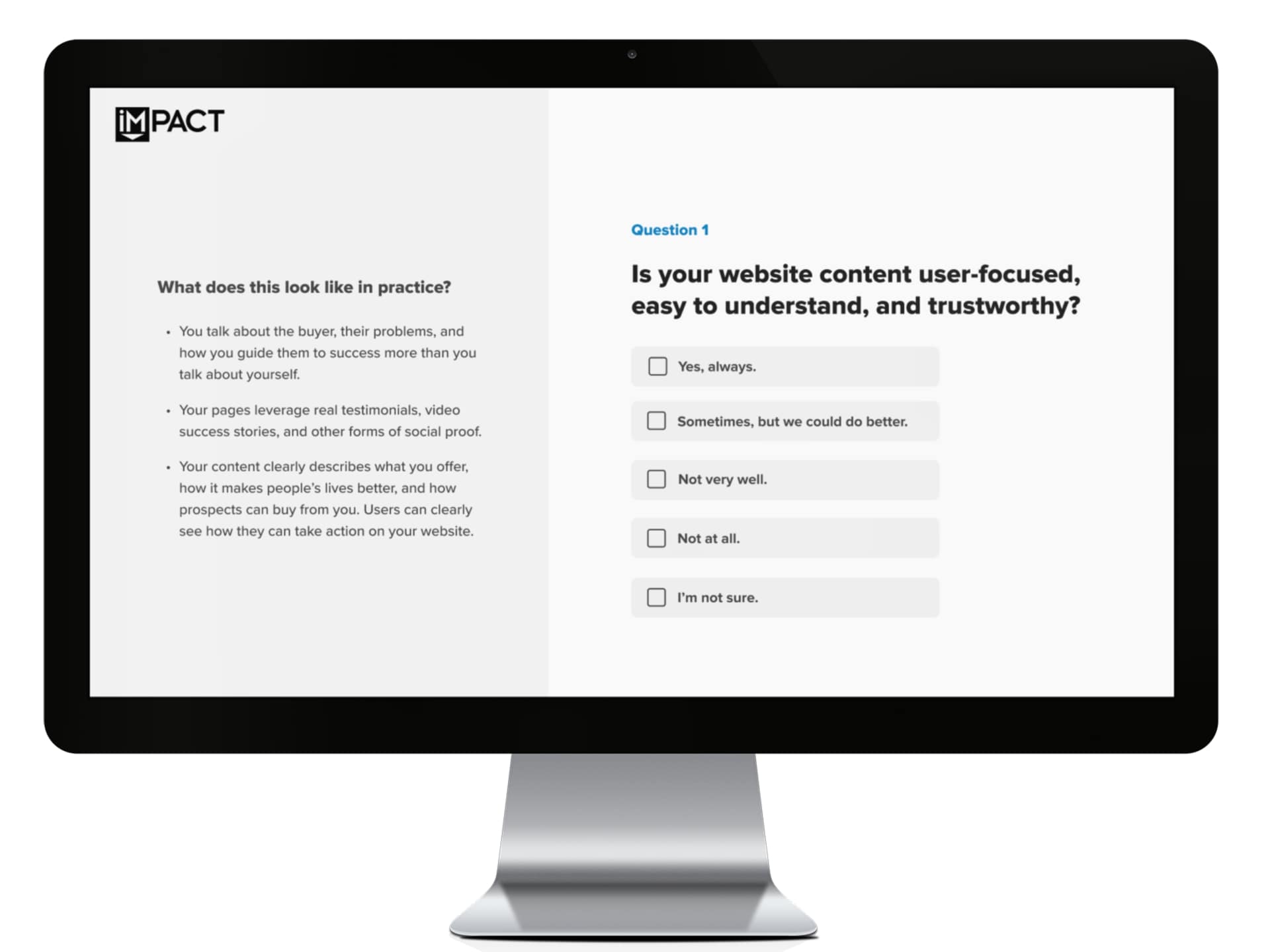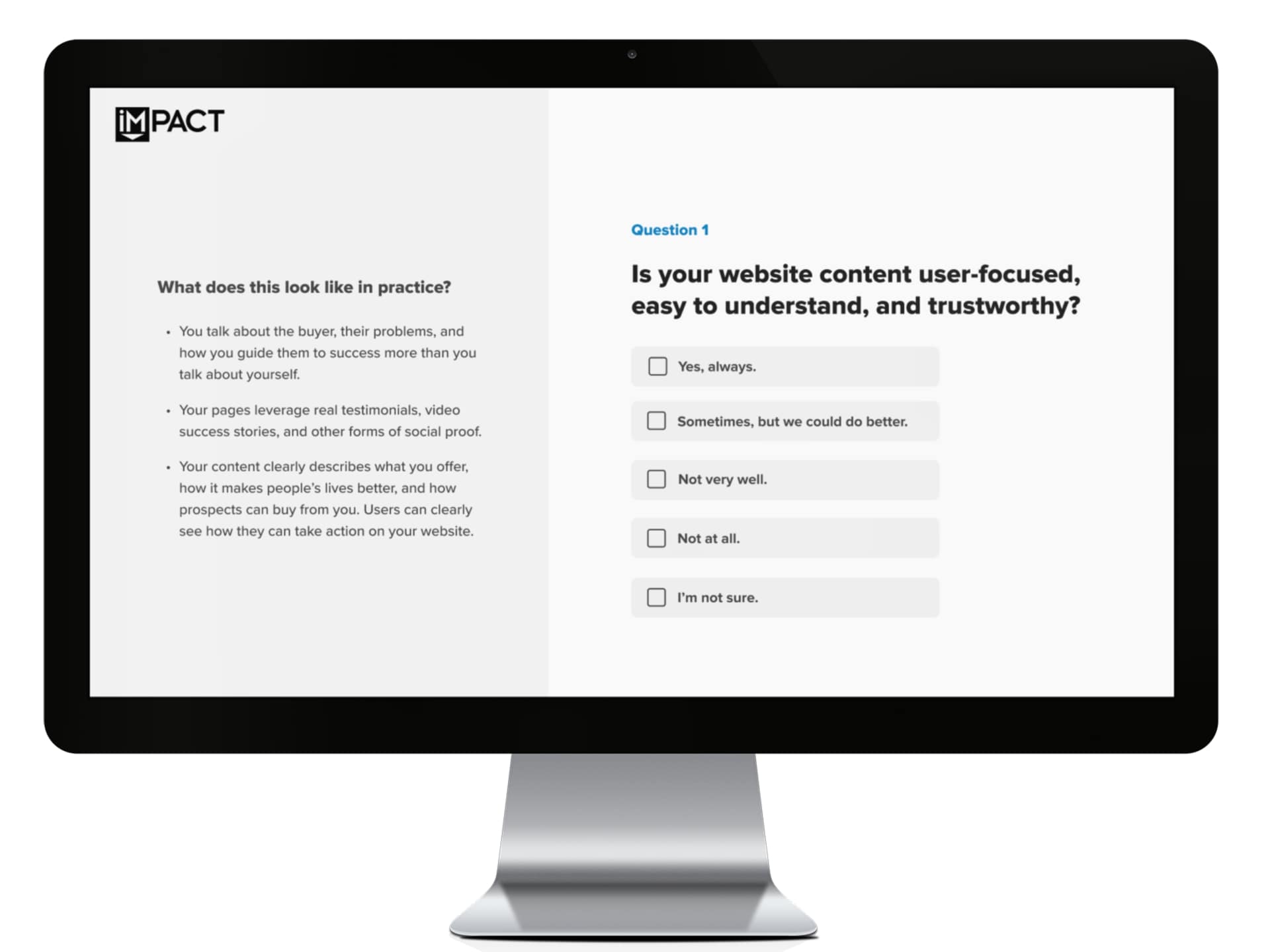 Free Assessment:
Website Performance Assessment
Does your website build trust with buyers and bring in revenue?
Take this free 10 question assessment and learn how your website can start living up to its potential.
Published on July 28, 2019