Social Media Checklist: How to Engage Prospects Through Social Media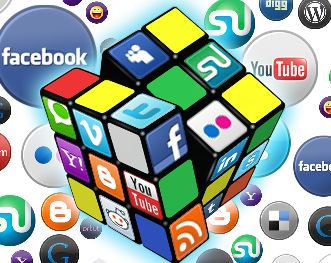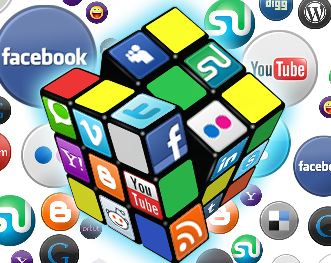 Is your business using social media effectively? Are you sure?
Simply being on Facebook and Twitter and posting sporadically does not count as an effective use of social media. Your social media activity should be engaging your prospects and generating excitement about your company or brand. If you are not creating engaging content for your followers to share, then you are leaving some social media benefits on the table.
Here are some tips on generating maximum benefit from your social media activity.
10 Ways to Engage Prospects Through Social Media:
1. Create and Reference a List of Industry Influencers
Once you've identified and compiled a list of key industry influencers, you have a powerful list to both share content with, comment on, and also build relationships with.
These relationships are mutually beneficial, as once you've established a rapport with these influencers, they'll return the favor by sharing and commenting on your content. The result? Instant credibility.
2. Don't Just Post, Share Content
When it comes to increasing brand awareness, social media shares are the holy grail.
When you come across a great article that speaks to your audience, share it. This helps to position yourself not only as a thought leader, but also a news source. You'll be developing shares of your own in no time.
3. Social Media Artwork Should Be Consistent
In order to feature a strong, consistent brand image, it's important to stay consistent across all social media platforms when it comes to branding. Cover photos, themes, and artwork should remain uniform across all platforms. Consistent branding results in improved brand recognition.
4. Know Where Your Prospects Hang Out
People spend on average almost 7 hours a month on social media sites. The critical aspect to understand however, is where your specific audience is spending their time.
Your buyer personas should also detail where your ideal prospects are most likely to spend their time on social media, allowing you to more effectively allocate your time and resources.
5. Post Social Media Updates Regularly
The best way to look like you've gone out of business is to let any of your social media profiles go dark. In order to maximize the effectiveness of your social media marketing campaigns, you need to post updates on a regular basis. We recommend at least one update per day on each platform.
Consider building a social media schedule for your updates and stick to it.
6. Utilize Social Media Scheduling Software
You know the importance of maintaining a consistent social media presence, but like many other marketers, you may find it difficult to update your social media on a regular basis. If that's the case, you may not be aware of social media scheduling software, such as Hootsuite and HubSpot's Social Media Scheduling Tool. Not only can you schedule your updates weeks in advance, these tools can also provide you with the best time to post and reports on the performance of your posts. How awesome is that?
7. Engagement should be on-going
Social media isn't just about the number of followers you have. In fact, that means nothing if you're not engaging your following. Without engagement, your following holds no value; they're just a number. Ask questions, leave comments, respond to all of their questions and concerns. If your social media presence comes across as robotic and non-existent, then you can expect your following to be much of the same.
8. Analyze Your Reach and Engagement Regularly
Is all of this social media marketing really worth it? You'll never know if you're not tracking the performance of you social media activity. Use software such as Hootsuite or HubSpot to continuously track and measure your reach, engagement level, and ROI from your social media marketing efforts.
9. Develop Your Social Media Content Strategy
Social media engagement doesn't just benefit your followers; it's also a great way to crowdsource and get to know your following. Do they tend to share blog articles, visual content, or premium content more often? Give them more of what they want. Not only will you see more shares and engagement but you will be providing content that speaks directly to your target audience.
10. Use the 70/20/10 Rule
What is the 70/20/10 rule? 70% of your social media activity should add value to your company and increase your brand recognition. This is not about being promotional. Get creative. Ask questions, post tips and links to interesting articles that will add value. Sharing other peoples content should make up 20% of your social media activity and the other 10% should be spent promoting your company. Social media should be a place for you to engage with your fans and followers about topics that interest them.
Want to see more checklists like this???
To see our complete inbound marketing checklist, make sure you download the free ebook below! Trust us, it's our best ebook yet!
Free Assessment:
How does your sales & marketing measure up?
Take this free, 5-minute assessment and learn what you can start doing today to boost traffic, leads, and sales.