What Do Successful Women in Marketing Do Differently? [MarketHer Ep. 28]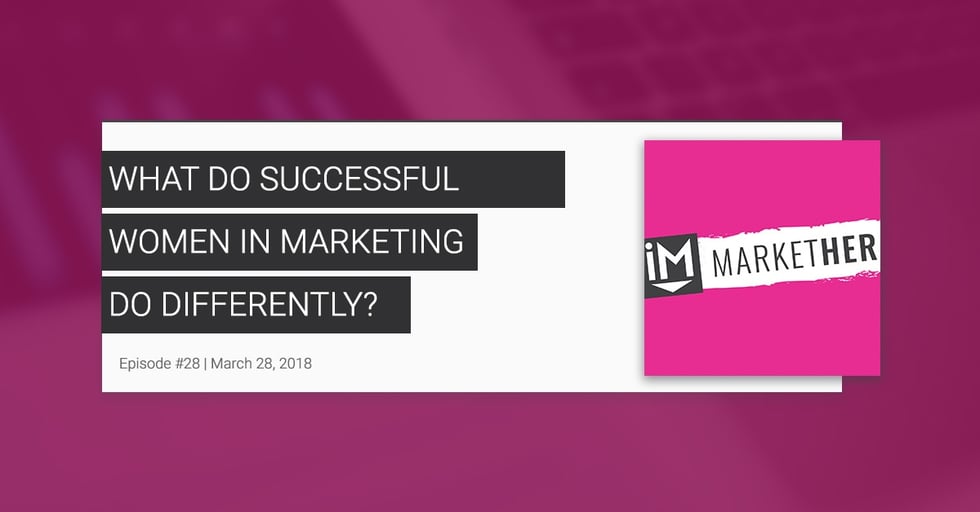 March 28th, 2018 min read
We all recently read an article titled: Four Things Successful Women In Marketing Do.
We decided to review this article on our episode and break down what those four things mean to us and how we've been able to implement those into our everyday lives.
So, how do we:
Think in Systems?
Go Beyond Our Job Descriptions?
Try New Things Without Fear?
Make Bold Choices?
Find out by checking out our latest episode:
You've followed our journey! We want to follow yours!
Use hashtag #marketherreallife and tag @impactmarkether on Facebook with videos of your home office, your on-site office with your co-workers or how you handle work/life balance!
We will share our favorites with our audience!
Be sure to join our MarketHer Facebook Group and join the MarketHer Real Life conversation!!
If you have some tips, email us at markether@impactplus.com. We will share it on our Facebook page!!
Listen to the Episode on iTunes
Stay Connected, Get Engaged!
First, subscribe to MarketHer on iTunes.
Second, have a question or an idea for a future episode of the podcast? Let us know by commenting below, subscribe to our playlist on YouTube, connect with us directly on our channels below or send us an email.
Angela: LinkedIn, Twitter, Instagram
Britt: LinkedIn, Twitter, Instagram, Facebook
Brie: LinkedIn, Twitter, Instagram
[NEW] MarketHer Official: Facebook, Instagram, Twitter (also Snapchat IMPACTMarketHer)
Or, you can leave us a comment below! Until next week...
We Listened, You Heard, Now, Go MarketHER!