3 Big Targeting Advancements Coming to LinkedIn Ads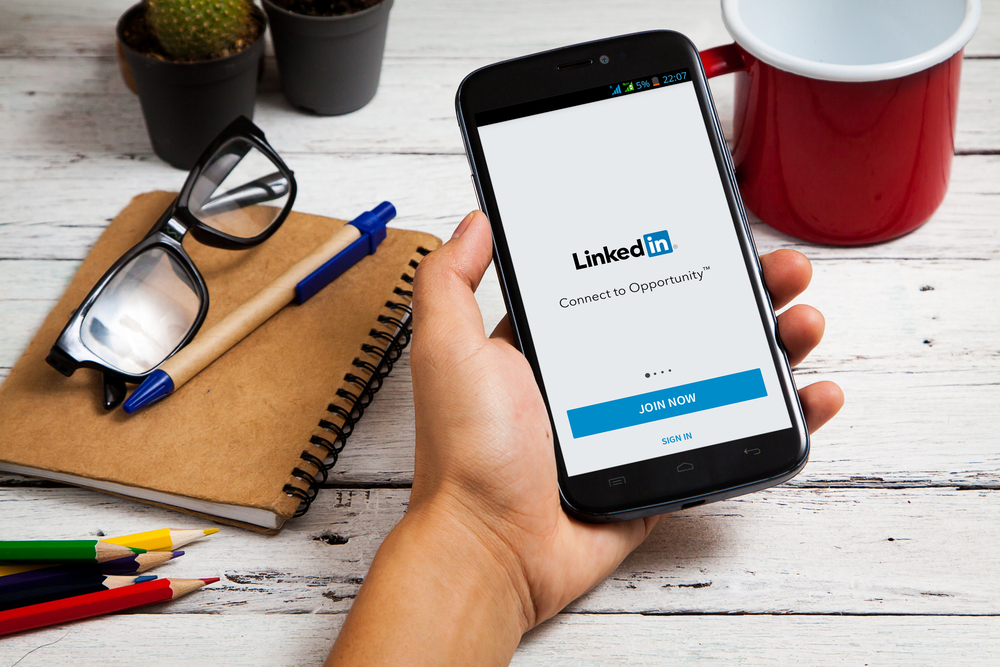 For B2B companies, advertising on LinkedIn presents huge benefits.
Many people visit the professional social platform to find new industry content or talk to others in their network about issues, questions, or recommendations on how to do their jobs better.
This mindset makes for the perfect setting for B2B marketers to display ads to relevant audiences while they're actively looking for professional guidance.
This week, LinkedIn released three updates to its ad targeting platform that will make this even easier.
The updates will help marketers "easily target more of the right audience" from LinkedIn's 600 million users and include lookalike audiences, audience templates, and an improved interest targeting feature that leverages Bing search data.
These options allow marketers to reach a more qualified and robust audience of professionals, identify new opportunities, and improve ROI on your ad spend.
1. Lookalike Audiences
With most paid ad targeting, we're basing our targeting on qualities our most loyal customers display in an effort to attract more interested customers like them.
Now, with Lookalike Audiences, LinkedIn does the heavy lifting for you.
LinkedIn explains this feature saying:
"LinkedIn's lookalike audiences combine the traits of your ideal customer with our rich member and company data to help you market to new professional audiences similar to your existing customers, website visitors and target accounts. Since these members are already on LinkedIn, they're in the right professional mindset to engage and respond to your brand."
Essentially, the tool will help you target users you might not have otherwise been able to find based on their similarities to your ideal customers.
Facebook has had the lookalike audience feature on their ad platform for some time now, so it makes sense that other platforms would follow suit eventually.
On their blog, LinkedIn outlines three unique ways marketers can utilize the lookalike tool in their paid ad strategy:
"Reach high-converting audiences: With lookalike audiences, you can discover audiences similar to those who have already demonstrated an interest in your business -- like engaged on your website or given you their contact info.

Get results at scale: Lookalike audiences can help you extend the reach of your campaigns to more qualified prospects. Customers in our pilot were able to improve their campaign reach by 5-10x while still reaching the kind of high-quality audiences that matter most to their organizations.

Engage new target accounts: For B2B advertisers pursuing an account-based strategy, you can use lookalike audiences to target your ads to additional companies you may not have previously considered. These companies match a similar company profile to your ideal customer -- so you can win more deals."
To use the Lookalike Audiences tool, create a Matched Audience in the LinkedIn Campaign Manager.
From there, LinkedIn can take that audience list and look for similar users that you can target to expand your reach.
2. Audience Templates
For marketers new to LinkedIn Ads, creating audiences can be a time-consuming process.
Now, LinkedIn provides Audience Templates, which gives you a selection of more than 20 predefined B2B audiences to help streamline setup time and build stronger audiences for ad targeting.
The templates include a selection of audience characteristics, including member skills, job titles, group memberships, etc., that can be activated with a single click.
While this tool is helpful for new users, it can even help experienced LinkedIn advertisers discover additional attributes they hadn't previously thought of targeting.
It can also provide a good "base" to go off of for new campaigns, that you can better refine based on results moving forward.
3. Bing Search Data in Interest Targeting
Interest Targeting, a feature LinkedIn launched back in January, enabled marketers to target ads based on professional interests. This data was powered by the types of content users were engaging with on the platform.
Now, they've expanded it to also include content your audience engages with on Microsoft's Bing search engine.
This is valuable for marketers because it captures not only what users are interested in on their LinkedIn timeline, but what they're actively searching for in Bing. This sheds light on the topics they really want to learn more about, their pain points, solutions they're seeking, etc.
Because LinkedIn is a Microsoft-owned platform, this move isn't too surprising.
Bing launched the ability to target ads based on user's LinkedIn profiles in October, so it makes sense they'd eventually add the feature to LinkedIn as well.
LinkedIn said this feature would be used "in a way that respects member privacy," but the specifics are currently unknown on how much of your search activity will be utilized to inform your LinkedIn ads.
More Linked In Than Ever Before
All of these features present huge opportunities for B2B marketers to reach a larger, more qualified audience with LinkedIn Ads.
Before this update, Facebook has really had one of the most comprehensive targeting platforms in the landscape. This update is expanding that functionality onto LinkedIn, enabling marketers to use the same hyper-targeting functionality for a more professionally-focused audience.
As the paid ad landscape becomes more competitive, we're seeing more platforms roll out better, more robust targeting options to help advertisers boost the ROI on their ad spend.
Moreover, we're seeing significant strides in metrics and making the ad creation process more user-friendly.
A few years ago, PPC ads were a tricky process and many platforms are still pretty complex.
With the direction we're seeing these platforms take, it looks like PPC will start to become more accessible to smaller businesses that might not be as tech-savvy, while also adding additional features that will help seasoned PPC professionals create more refined ads that produce even better results.
Free Assessment:
How does your sales & marketing measure up?
Take this free, 5-minute assessment and learn what you can start doing today to boost traffic, leads, and sales.