The most effective link-building strategies to drive traffic in 2020 [Infographic]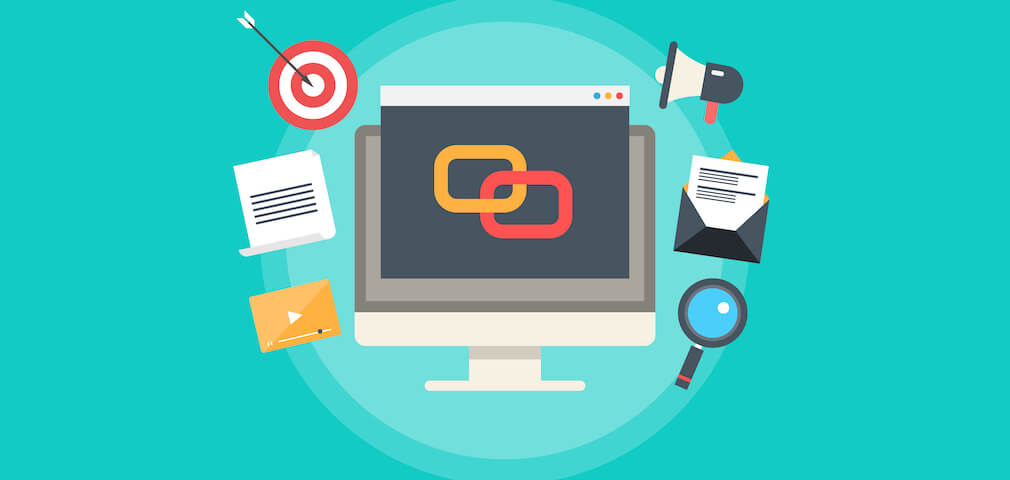 With 2019 coming to an end, it is not uncommon to look back on the past year and note your wins and losses.
What worked? What failed? What should you keep doing in 2020 and what should you abandon?
As marketers, you can gain some really valuable insight into what is working by looking at what your peers or even clients are doing along with the results that were achieved.
SEMrush did just this by surveying 850 SEO and digital specialists about their goals and the strategies they used to grow their backlink authority in 2019.
So what is the most successful way to beef up your backlink profile? Let's find out.
What do I mean by backlinks?
Backlinks are created when one website links to another and is often referred to as "inbound links" or "incoming links."
It may seem simple on the surface but can actually be complicated and require insights and strategy to be successful.
If done successfully it can really improve your rankings and drive traffic, but if done incorrectly it can cause your rankings to disappear.
Check out this article by Moz for some more of the basics on backlinks.
What were the top 5 strategies based on the survey?
1. Guest posting:
Recommended by 53% of surveyors.
When you guest blog, you usually have the opportunity to add a link back to your site within the article and/or in your author bio as well.
In turn, you can reciprocate the favor and include a link on your site back to their site as well.
One thing to keep in mind is to make sure the site you are adding your website link onto is a trusted and secure site so that you do not suffer any negative ramifications.
2. Replicating competitor's backlinks:

Recommended by 46.77% of surveyors, this one is a quick-win strategy which is likely why it is so popular.
In the Backlink Analytics group of reports (Competitors Tab) in SEMrush, you can see the backlink profiles of your competitors.
Once you know where your competitors place their links, you can target the same or similar sites. You can also use the Backlink Gap Tool to view your backlinks side-by-side with your competitors and identify more opportunities.
3. Resources and links listing pages:
Recommended by 43.55% of surveyors, this strategy involves providing another site high-quality, valuable content that they want to link to as a resource on their site.
You can use the Link Building Tool to find websites that may be interested in placing your content on their site as a resource.
4. Business directories and local citations (listings):

Recommended by 38.71% of surveyors, this one is absolutely critical if you are providing local services or have a niche business.
Even though these are no-follow links, they still provide a large impact on your search ranking by sending you potential customers who already have your service in mind.
Examples of these sites are Google My Business, Yelp, Yellow Pages, etc. The Listing Management Tool makes this streamlined and simple.
5. Broken backlinks:

Recommend by 38.71% of surveyors, this strategy involves reporting broken links to admins or webmasters while trying to get them to replace it with a link to your site instead. (I'm sure you may have gotten an email or two about this yourself.)
You can run a backlink audit on your competitors to find their broken backlinks and check the box near Target URL in advanced filters to get all the information you need.
This is a great start to your 2020 backlinking strategy
These five strategies will help you jump start your 2020 backlinking profile.
There are also many more strategies and information that you can dive into if you don't want to stop there.
Check out the infographic below and read the full survey and results here.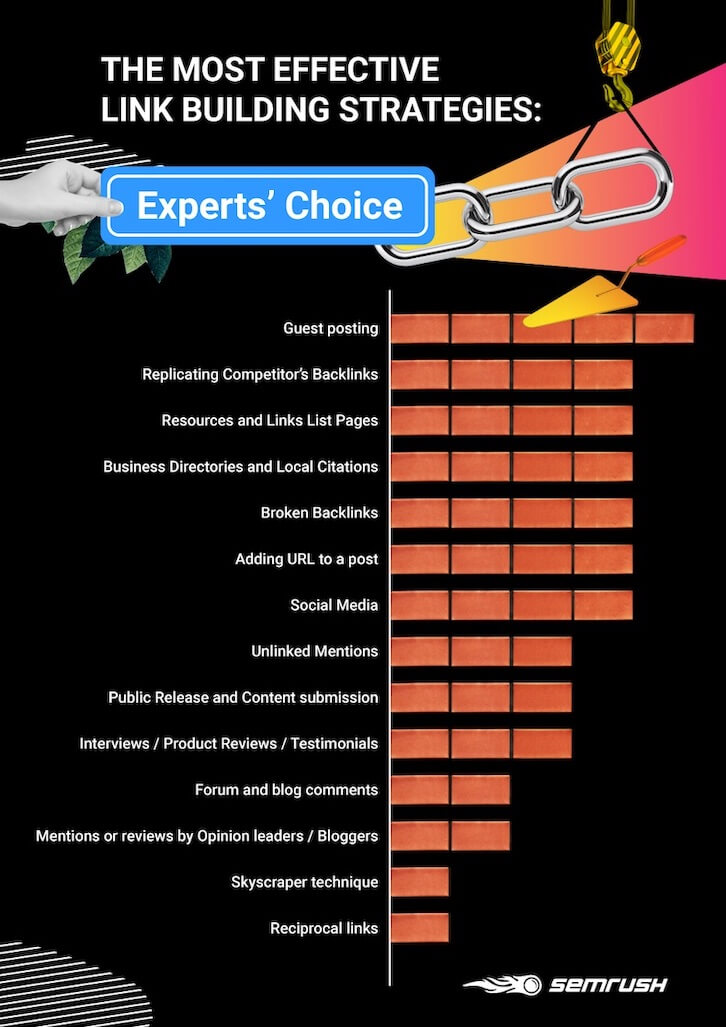 Free: Assessment
Does your website build trust with buyers and bring in revenue?
Take this free 6 question assessment and learn how your website can start living up to its potential.
Score My Website
Free: Assessment
Does your website build trust with buyers and bring in revenue?
Take this free 6 question assessment and learn how your website can start living up to its potential.
Published on December 21, 2019