Turning customers into fans: The truth may hurt, but customers appreciate it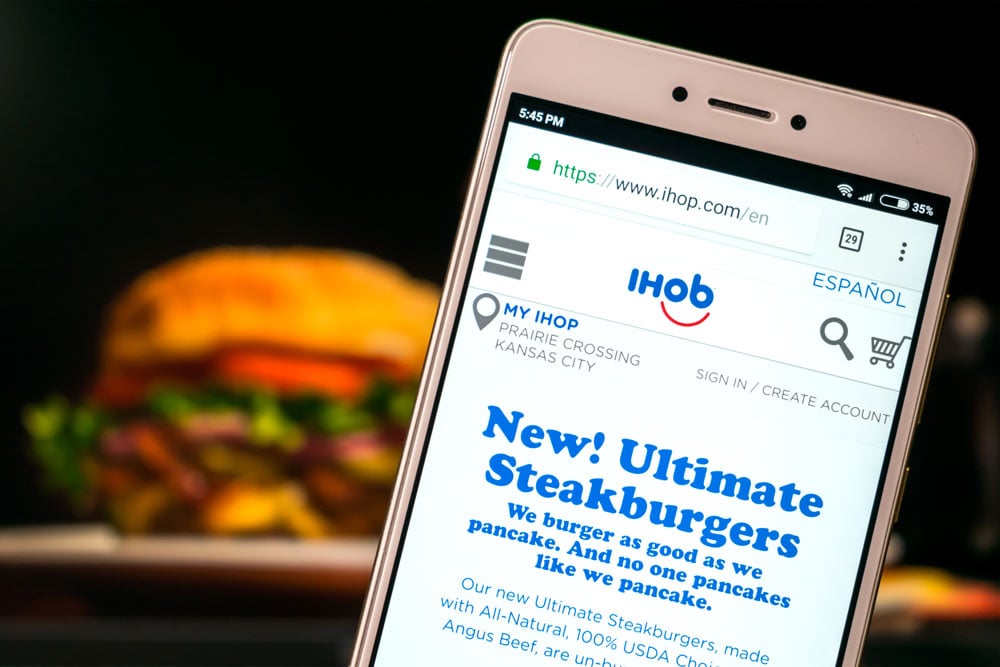 Adapted from the new book "Fanocracy: Turning Fans into Customers and Customers into Fans."
Do you believe statements like "Your call is important to us" or "Due to higher than expected call volume, your wait time is longer than normal"?
I sure don't!
Sadly, companies lie to customers all the time and they're not the only ones.
It also seems that not very many people believe what our leaders say. Politics has become theater.
When politicians run for election, they make promises that they assume voters know they won't keep.
Marketers and advertisers have long had bed reputations, but lying or misleading others in public is now so widespread that some marketers even feel no shame in using it as a ploy to get attention.
"Fake news" is so widespread, it's being deemed acceptable — even if it's not.
IHOP: #IHOb and lying to your fans
Many big brands have been guilty of using this tactic in recent years. Take, for example, IHOP.
Social media exploded with the news, released June 4, 2018, that IHOP (International House of Pancakes) was changing their name a few days later to "IHOb."
They made an announcement via a new verified Twitter feed at @IHOb:
\For 60 pancakin' years, we've been IHOP. Now, we're flippin' our name to IHOb. Find out what it could b on 6.11.18. #IHOb pic.twitter.com/evSxKV3QmT

— IHOP (@IHOP) June 4, 2018
"IHOb" retweeted an image of a crane replacing an IHOP sign with an IHOb one, making more plausible the idea they were changing their name.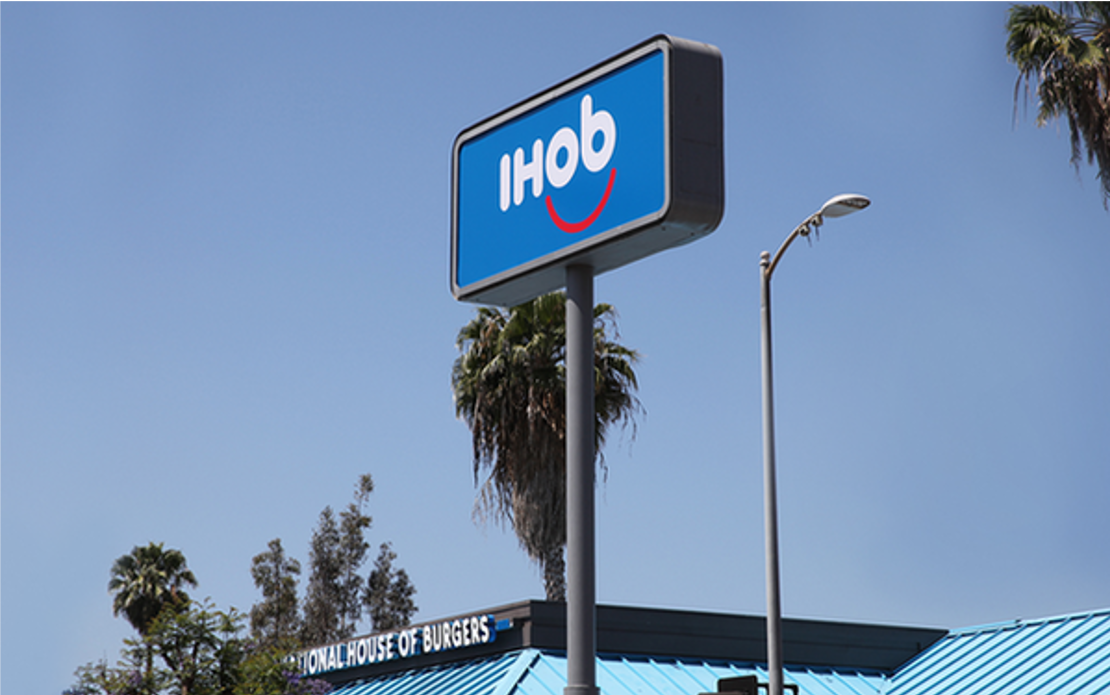 Many IHOP fans shared their deep concern on social media. They wanted to know: What's going on with the brand we love?
Thousands of fans didn't like the impending name change one bit and they made it known saying things like:
"IHOP is changing its name to IHOB and while people think it stands for "breakfast" I'm putting my money on BETRAYAL"
"just found out ihop is changing their name to ihob and I feel like many of my constitutional rights are being violated"
"IHOP JUST CHANGED IT'S NAME TO IHOB?! THEY ARE FAMOUS FOR PANCAKES, MAN. PANCAKES!"
Even many mainstream media outlets (including NPR, The Washington Post, Florida's Sun-Sentinel newspaper, Yahoo, CNN, and several local ABC and CBS network-affiliated television stations) were sucked in and published stories about the impending name change.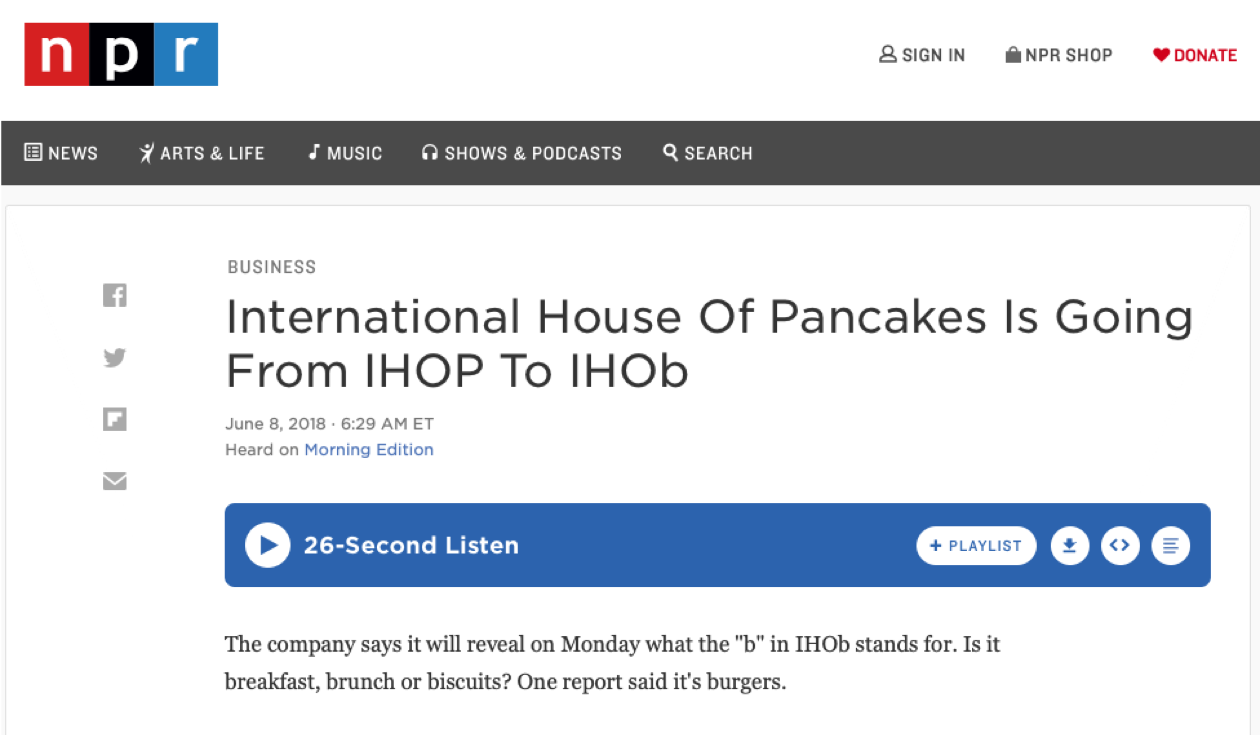 Then, on June 11, 2018, IHOb, er… IHOP let the world know the answer.
"Just kidding!"
They admitted they weren't really going to change their name. It turns out it was simply a stunt to get social media talking about the fact that you can go to IHOP for more than just breakfast and, oh yeah, they now have burgers too.
It turns out that, for IHOP, lying was a strategy.
However, with this approach to business, they repelled fans—their best customers.
As our friends at IMPACT always say, marketers and brands are in the business of trust.
The idea of messing with the truth when communicating with the loyal fans of your company and its products is deception—not good business. And certainly not the way to build what I call a Fanocracy.
Over the course of many interactions taking weeks, months or even years, a customer learns what a brand stands for.
They build a sense of trust with them and want to believe that they'll have their best interest in mind as they do business together.
In the case of a restaurant, the brand also becomes such things as cleanliness, the demeanor of the staff, and the quality of the food.
Over dozens of visits that could span decades, generations of people come to know the kind of experience to expect.
This stunt, though it did generate the attention IHOP sought, went against the standards fans had come to expect from the brand and ultimately left a bad taste in their mouths.
KFC could have met with a similar fate, but instead, they took a more honest approach.
KFC: the chicken restaurant that ran out of chicken
One otherwise fine day in 2018, KFC ran out of chicken in the UK. The chain had changed logistics companies and the new provider fouled up the fowl deliveries.
What resulted was a #KFCCrisis! A chicken restaurant without any chicken!
KFC could have ducked the chicken problem or hid behind gobbledygook words or blamed the logistics company, the sorts of actions we expect.
However, instead of the typical response, KFC did a wonderful job communicating on social networks and via advertisements, using humor to get people interested and listening but providing valuable information to those who frequented the company's restaurants and were affected.
In UK newspapers, the company ran full-page advertisements cleverly changing the KFC logo on a chicken bucket to FCK: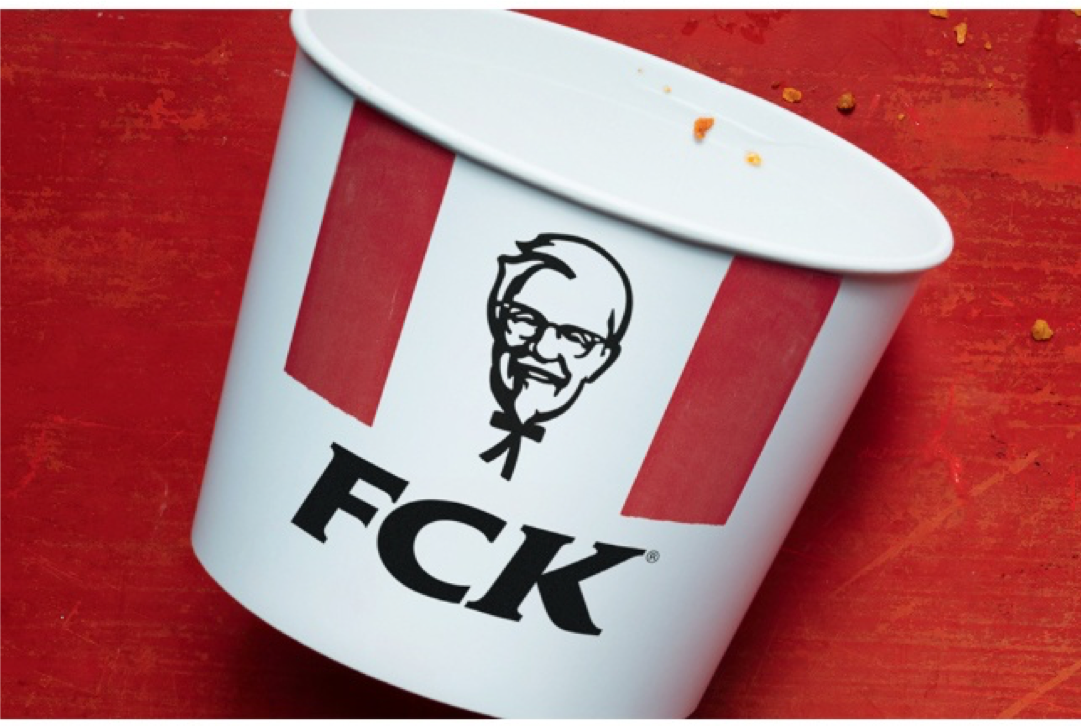 One of the ads read:
We're sorry. A chicken restaurant without any chicken. Huge apologies to our customers, especially those who travelled out of their way to find we were closed. And endless thanks to our KFC team members and our franchise partners for working tirelessly to improve the situation. It's been a hell of a week, but we're making progress, and every day more and more fresh chicken is being delivered to our restaurants. Thank you for bearing with us.
The company quickly created a website to provide a list of all UK restaurants and the chicken status of each. They also offered rewards to people affected via the company smartphone app.
In addition to that, on social media, the company was constantly providing updates, many with the fun approach of the ads.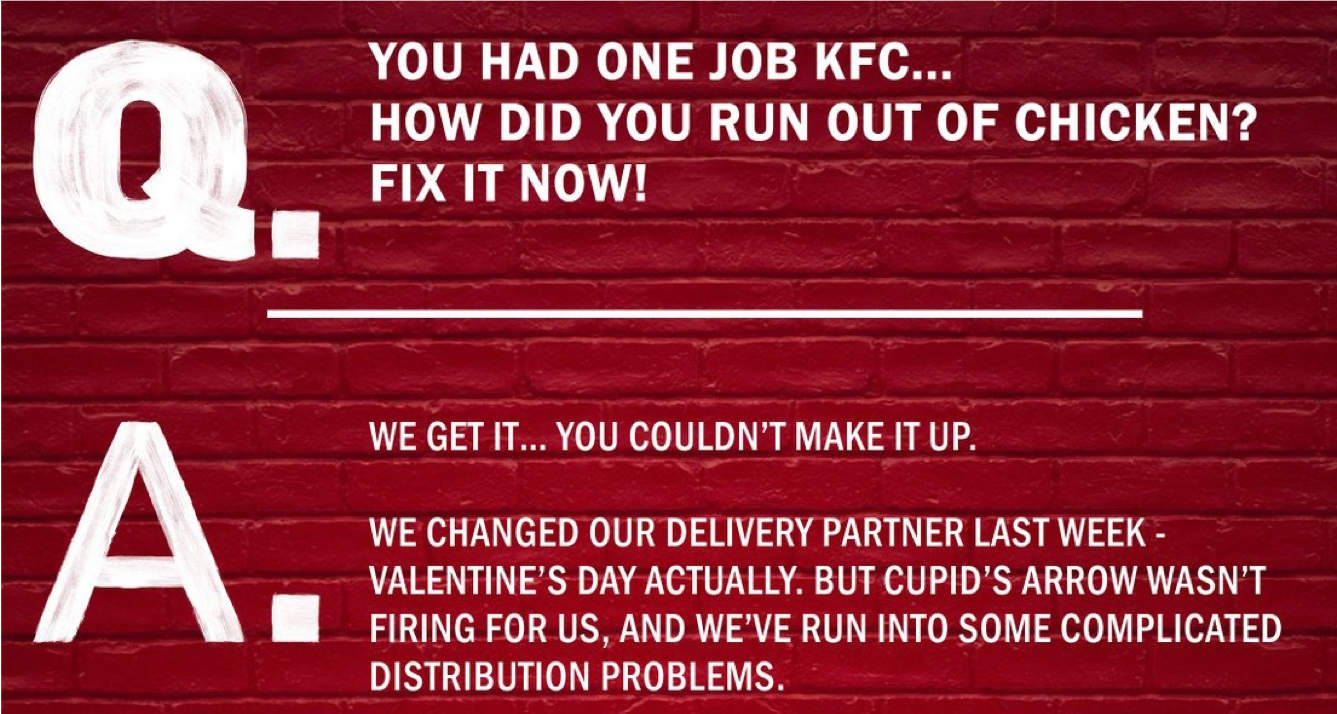 Based on the reaction on social media, KFC did an excellent job handling this crisis.
They were quick to communicate, transparent in telling customers what was happening, and they did so in an engaging way.
Then when chicken started being served again, all was forgiven. That's the ideal outcome during any PR crisis or debacle.
Tell the truth even when it hurts
When you encounter a person or an organization treating you honestly and fairly, aren't you excited? When you are told the truth, even if you don't like it at first, don't you feel respected?
When you encounter a company like this, aren't you happy to do business with them again and again? And are you more apt to tell your friends about then too?
Building trust is an essential ingredient in creating a brand that lasts.
Don't gloss over the negative. Face it right off. Be clear and specific.
Your fans are the reason you exist. They are the ones who pay your bills and ultimately keep you in business.
They deserve to know what's happening when it affects them and they respect brands that recognize this.
Free Assessment:
How does your sales & marketing measure up?
Take this free, 5-minute assessment and learn what you can start doing today to boost traffic, leads, and sales.