Subscribe
Join 40,000+ sales and marketing pros who receive our weekly newsletter.
Get the most relevant, actionable digital sales and marketing insights you need to make smarter decisions faster... all in under five minutes.
Thanks, stay tuned for our upcoming edition.
22 weird Thanksgiving stock photos every marketer can appreciate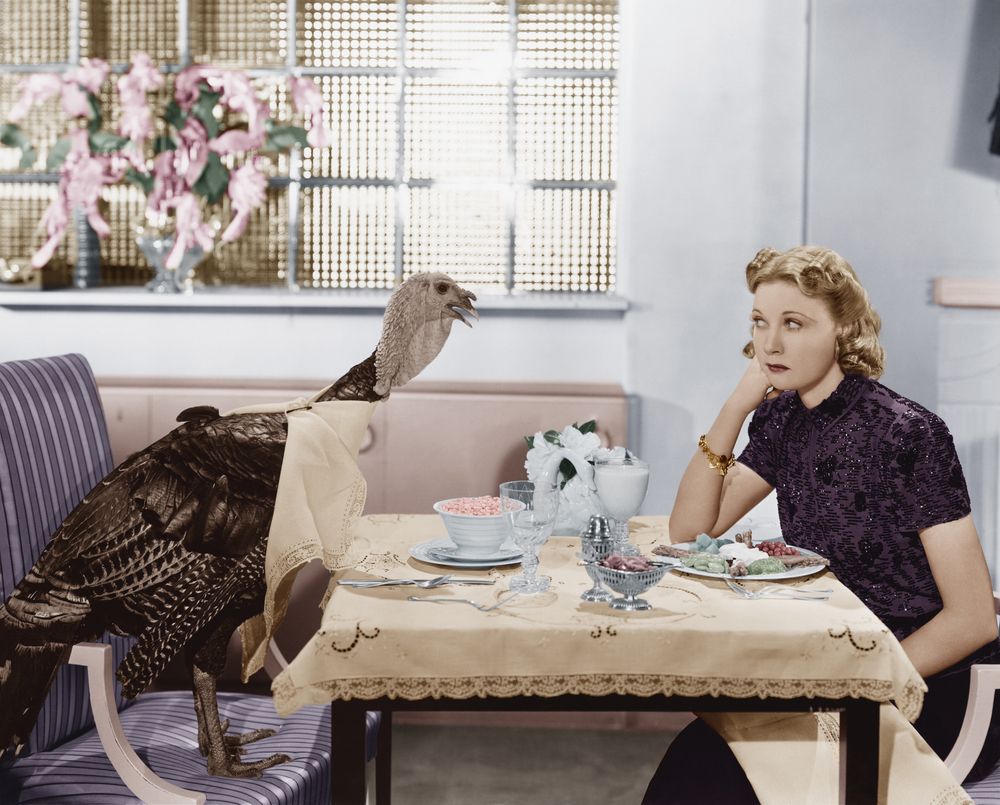 If you've been in marketing long enough, you know that the only thing worse than searching for a stock photo is searching for holiday stock photo.
The hunt for just the right stock imagery can lead you down a dark, and not to mention cheesy, road.
It seems like the cheesiness only gets worse when the holidays roll around and Thanksgiving is certainly no exception.
Today, before you sit down for Thanksgiving dinner (or the tryptophan gets the best of you), I've got 22 of the weirdest Thanksgiving stock photos that only a marketer could appreciate.
But before we have a good laugh or squirm in discomfort, here are a few tips to keep in mind when choosing your next stock photo to avoid their blunders:
Focus on relevance:

Make sure that your photo makes sense for the article subject matter, audience, and for this day-and-age. The last thing you want to look like in a B2B world is outdated.

Look for candids:

If you're using photos of people who don't work actually work at your company, soften the impact of their presence by using candids or action shots. Photos of models staring into the camera feel unnatural and downright creepy.

Avoid cliches:

Cliche photos are cliche for a reason. They're predictable and blend into a crowd. Opt for something that will differentiate your content and grab the viewer's attention.

Look beyond page one:

Like SEO results, this is where everyone is looking and choosing from. So, keep looking. There may be some hidden, undiscovered gems beyond page one.

Look for text-friendly or editable options:

Another way to customize images is through text or light design work. Look for stock photos that will allow this easily.
You can also try out one of these lesser-known, but high-quality free royalty-free sites.
Now, onto to the turkeys of the stock photo world.
1. This turkey who's not going down without a fight.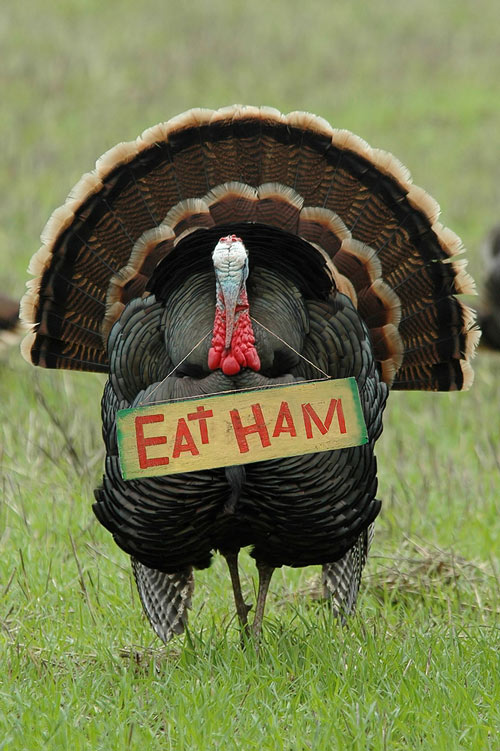 2. This punderful ode to the pilgrims landing at Plymouth Rock.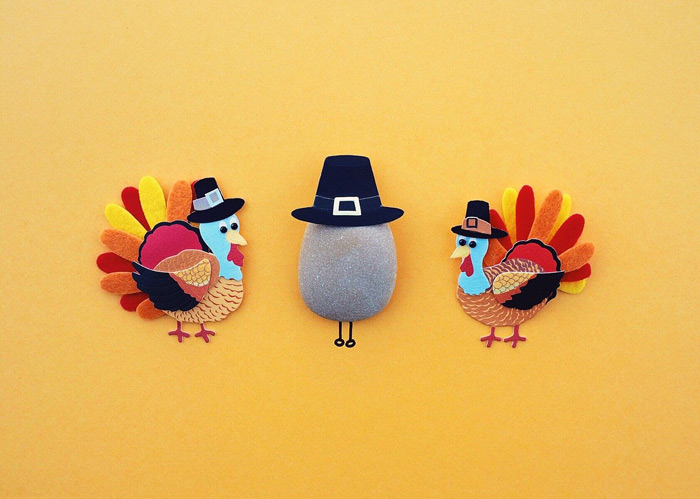 3. This doctor who has trouble going off-the-clock.
4. This man who really didn't want to be alone on Thanksgiving.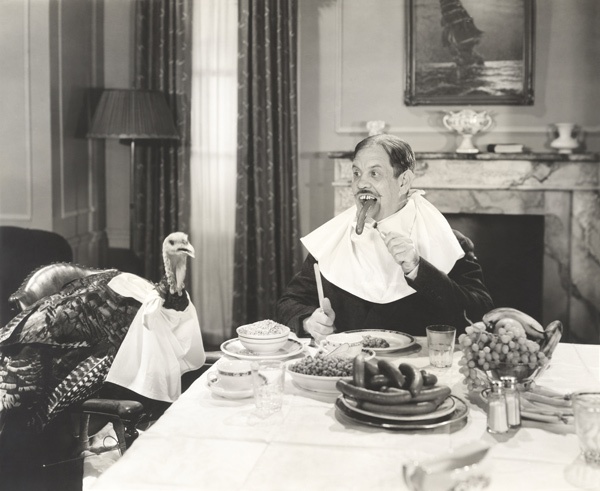 5. Actual Caption: "Pilgrim DJ with a turkey mask is in Da House and mixing up some Thanksgiving cheer..."
6. This turkey who has accepted his fate.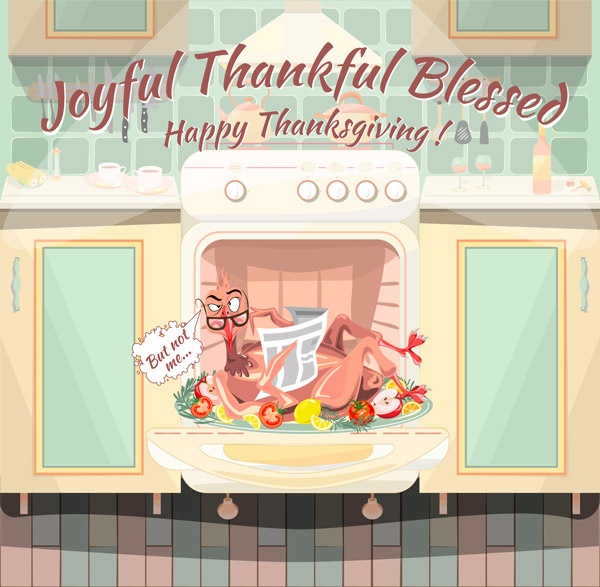 7. This women who picked the wrong day for a blind date.


8. This chihuahua who refuses to be left out of the celebrations.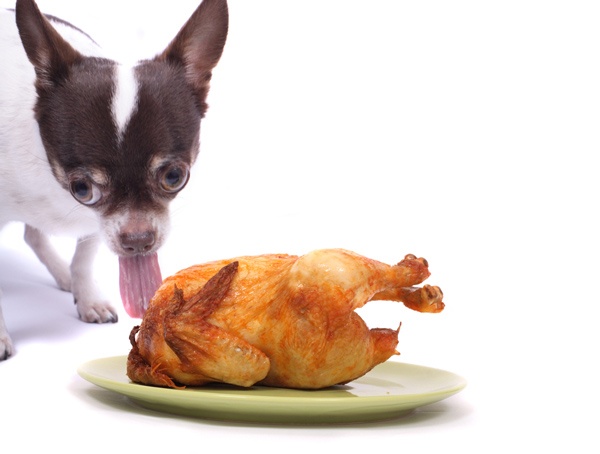 9. Actual Caption: "Turkeys turn the Tables on a Pilgrim - A pilgrim tied up on a platter laying on a table. An angry turkey reaching out for a cleaver. A goofy turkey looking from behind."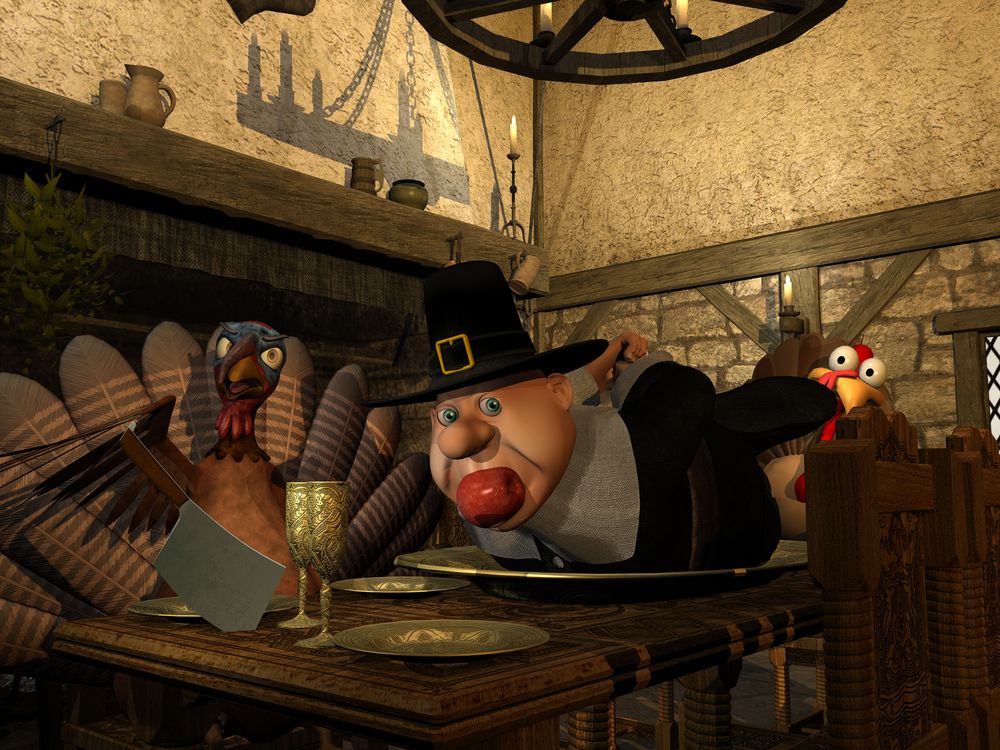 10. Actual Caption: "Thanksgiving; Pilgrim child pretending to shoot baby dressed in silly turkey costume with a toy rifle"


11. Actual Caption: "Thanksgiving Turkey Running Off of Table..."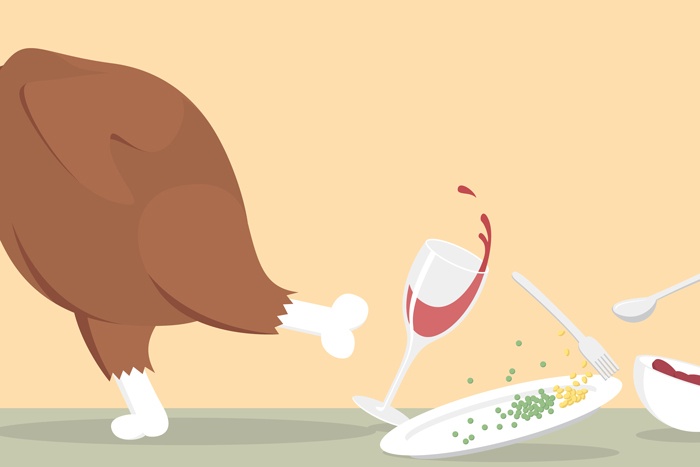 12. This dog who is everyone's "mood."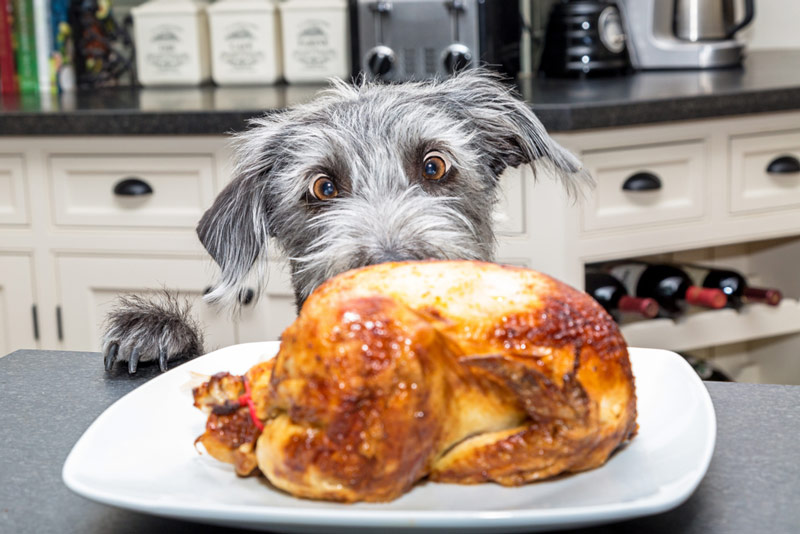 13. These very not PC pups.
14. Actual Caption: Oink! Turkey inviting Pig to a masked party and Thanksgiving dinner.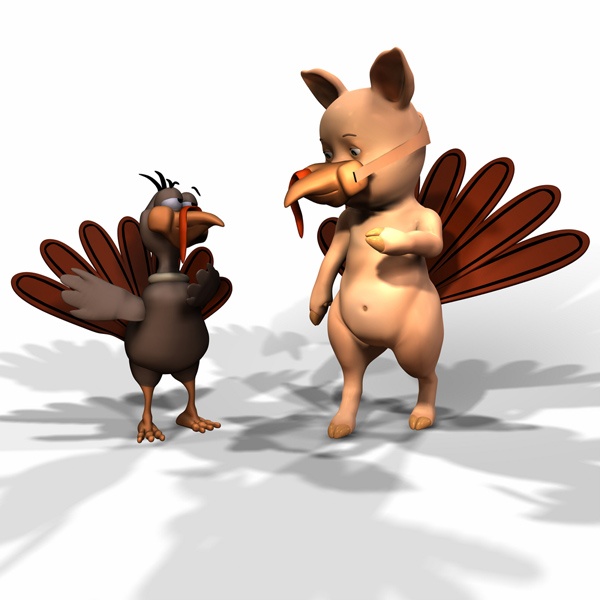 15. This man who couldn't wait for the guests.


16. Actual Caption: "Pilgrim wearing a toon turkey mask..."
17. Actual Caption: "Funny Housewife overlooked roast chicken in the oven, so she had scorched (focus on chicken), view from the inside of the oven. Housewife perplexed and angry. Loser is destiny! Thanksgiving Day."


18. Actual Caption: "A Plucked Toon Thanksgiving Turkey wearing a Pilgrim hat hobbling away for his life on Crutches after escaping..."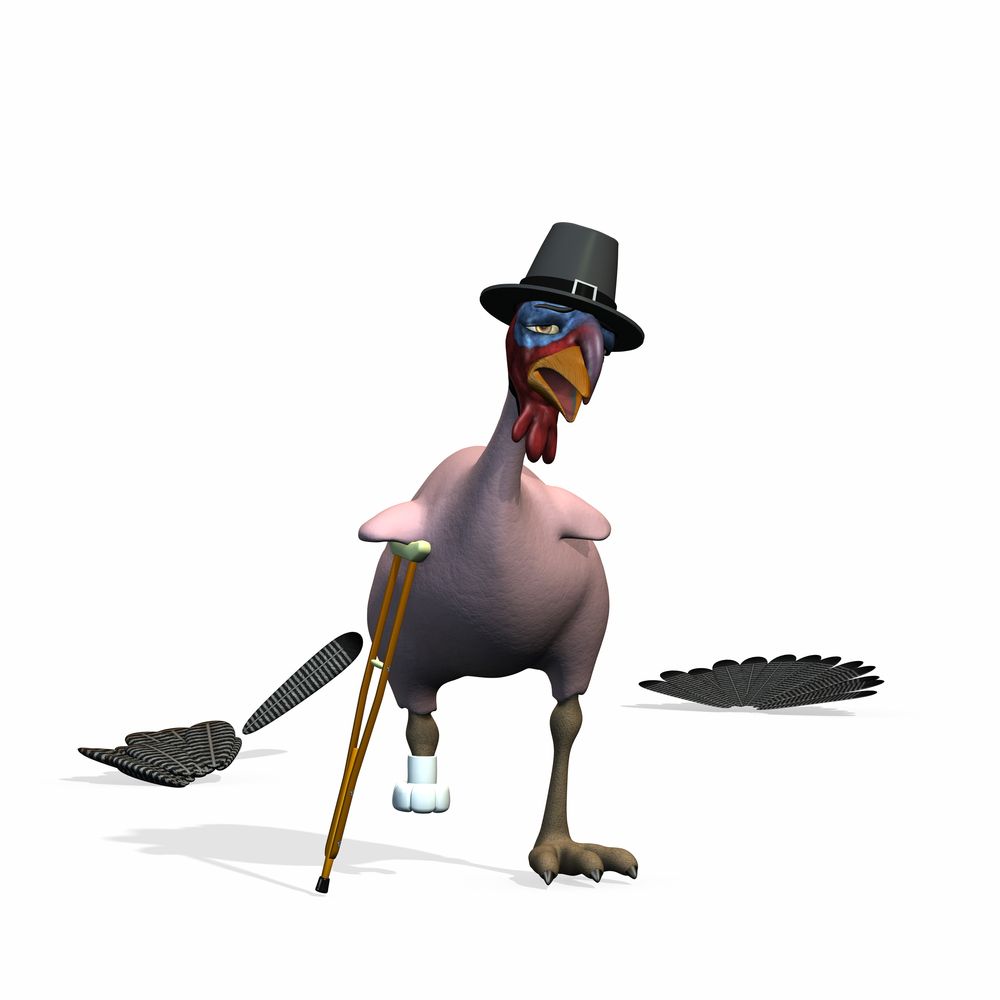 19. Actual Caption: "pilgrim pimp"
20. This turkey who can't just let Thanksgiving be a football holiday.




21. This turkey who wants to bring "dabbing" back.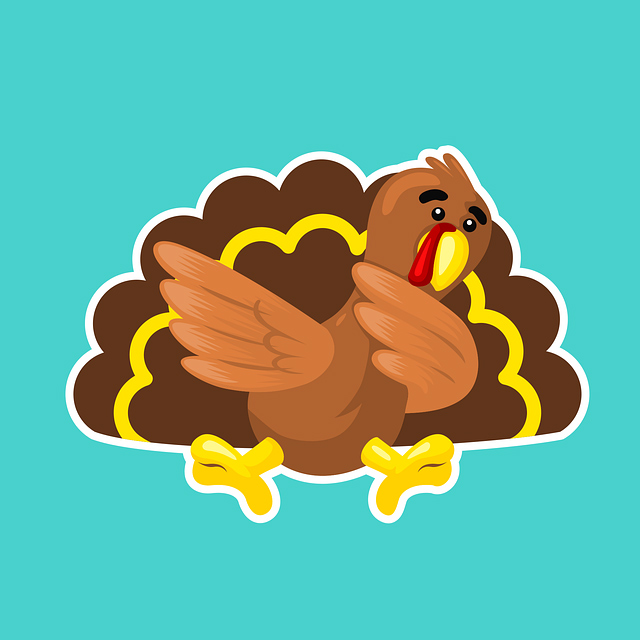 22. Actual Caption: high-angle shot of a funny rubber plucked turkey, a party horn, a streamer and some confetti on a rustic surface and the text happy thanksgiving day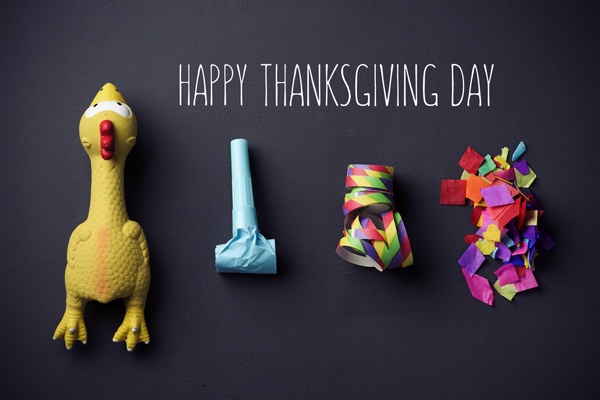 Happy Thanksgiving, everyone!


Free Assessment:
How does your sales & marketing measure up?
Take this free, 5-minute assessment and learn what you can start doing today to boost traffic, leads, and sales.