Subscribe
Join 40,000+ sales and marketing pros who receive our weekly newsletter.
Get the most relevant, actionable digital sales and marketing insights you need to make smarter decisions faster... all in under five minutes.
Thanks, stay tuned for our upcoming edition.
What Is a Call-to-Action, and What Should They Do for You?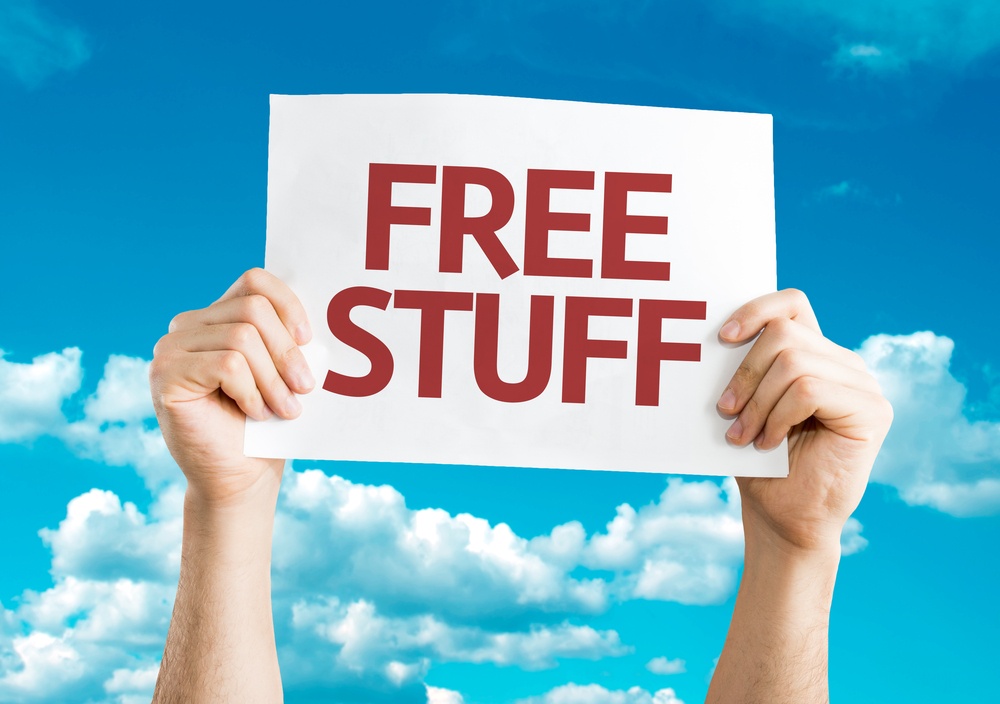 Working at IMPACT, I spend a lot of time working with call-to-action (CTA) buttons. And I mean, a lot of time.
There is good reason for this. Marketers everywhere (especially inbound-focused marketers) have seen first-hand the return on investment that CTAs provide. This is because a CTA isn't just another ad, it is a tiny marketing machine - when implemented correctly, of course!
To get the most out of CTAs, you've got to start by understanding what they are and what their purpose is. In this blog, I'm to quickly show you the three main functions of a CTA and possible placements on the web.
But before we get there...
What Is a Call-to-Action?
Okay, so let's start with the basics. What in the world is a call-to-action, anyway, and why should we care? If it's a term you're already familiar with, you're either a marketing buff or have spent way too much time around one.
Essentially, CTAs are used all across the web to grab the attention of potential leads or to convert existing leads into customers. Their purpose is literally to get the visitor to take a specific action (thus "call to action").
CTAs come in many different shapes and sizes:
In-line

Button

Form

Pop-up

Slide-in

Sidebar

Blog

Social Sharing
Which you choose all depends on the CTA's purpose and placement. There are many formats to choose from, so be sure you define clearly what you are trying to achieve with your CTA and know why you place one in a certain area.
Categorizing your CTAs
I want to reiterate: the best way to maximize the effectiveness of your CTAs is to simply be aware of their purpose. Knowing your goals will help you to determine the best CTA placement on the web.
HubSpot tells us that there are eight different types of CTAs. When looking at the list they've compiled, however, I have to say that these eight can be quickly narrowed down to three main categories, each with their own goals.
1. Content-Boosting
These CTAs are typically used to promote top of the funnel content. When someone first visits your website, your goal is usually to pull them in, get them to explore, and - ideally - convert them into a lead and capture their contact information so that you can continue to market to them.
They aren't leads yet, but they will be after they see your awesome CTA and your brilliant content. These are the easy offers and they must relate back to the content on the page on which they are located.
Another type of content promoting CTA that can be very effective is a slide-in CTA. See an example of a slide-in CTA in action on one of our client's blogs, below.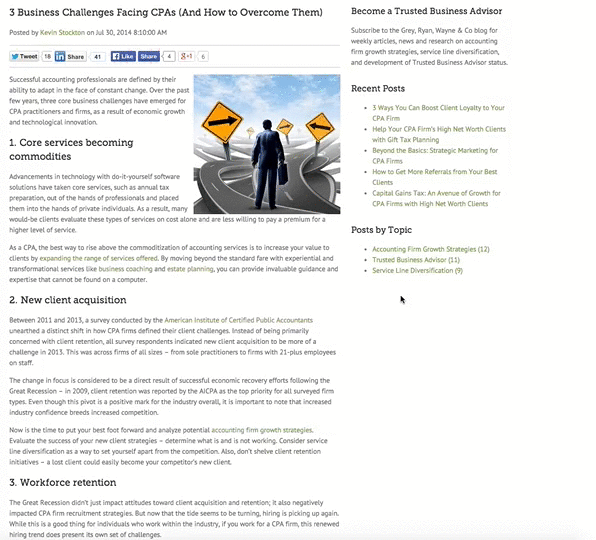 2. Conversion-Generating
Conversion-generating CTAs target buyers in the middle or the bottom of the funnel. These are more directly targeted at specific buyer personas. Essentially, they are your way of turning current prospects into leads, and then into customers.
Forms and buttons on your landing pages are a great example of this. And yes, buttons count as CTAs! They may seem small, but they play a huge role in driving leads. That little "download now" button creates an actionable command to clearly tell your audience how to take their next steps.
3. Business-Centered
Business-centered CTAs that are more self promotional in nature. They may relate to the content they are neighbored to, but often times they won't.
A great example of this would be a CTA for an upcoming event or webinar - something you really want to promote, but that might not necessarily relate to the on page content of the page on which it is located.
I think it's a great idea to always have one open space for those CTAs that focus on social sharing. A lot of sites use these to show you which of your friends support their business, and often encourage you to share their blog content right within the blog itself.
Pop ups, when used with discretion, are great for putting important information right where it won't be missed.
Understanding your goals when it comes to CTAs is an important starting point. This helps to determine which type of CTA you should use and where it should be placed. Once those decisions have been made, it's all about design.
Free Assessment:
How does your sales & marketing measure up?
Take this free, 5-minute assessment and learn what you can start doing today to boost traffic, leads, and sales.