Why does digital sales and marketing coaching with IMPACT cost $2,500 a month?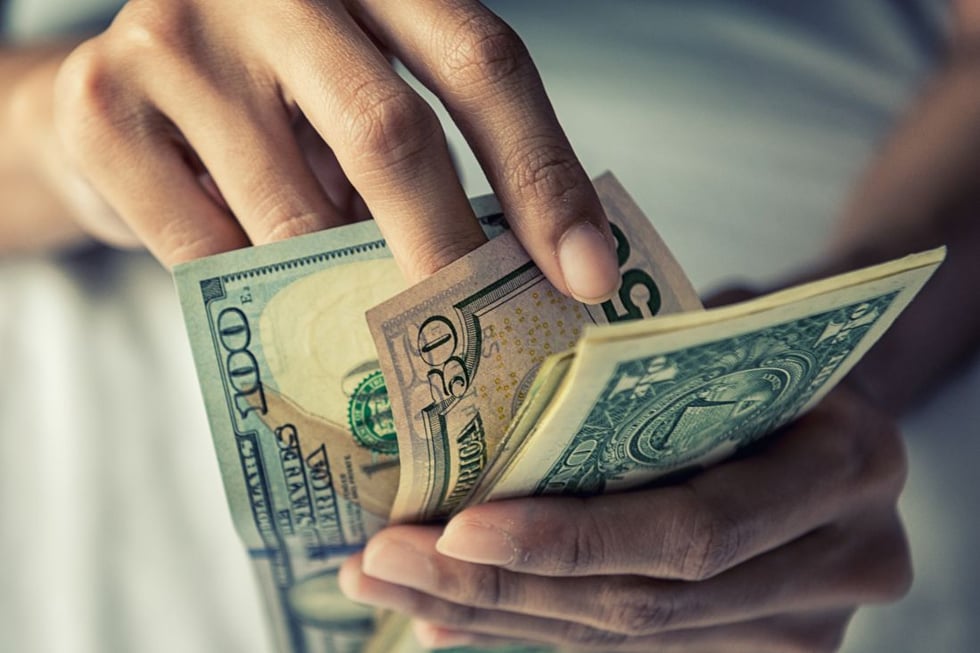 Digital Sales and Marketing Coach, 7+ years of Digital Marketing Strategy, Speaker, and Start-Up Growth Leader
If you're reading this, there might be a lot on your mind.
Maybe you just watched Marcus Sheridan speak or were referred to IMPACT for a specific solution.
You may have recently identified the need for skilled expertise to get back on track or just had the impulse to kick things into high gear.
In this economic climate, many companies are looking to pivot their operations, identify waste, lean out spending, and focus on revenue driving activities.
Why would anyone spend this kind of money? Well, there may be a few reasons.
Maybe you want to build a better team.
You need to be challenged and want to be pushed.
You need someone five or six steps ahead of you to hold you accountable.
You want someone to tell you what you are doing wrong, not just what you are doing right.
You have a problem to solve.
IMPACT solves specific problems associated with your digital selling strategies with tested methodologies performed by trained and certified They Ask, You Answer coaches.
Many times this means addressing things like high bounce rates, low conversion numbers, the inability to track a lead through the buyer's journey, the absence of explainer videos, a lack of pillar pages, an undocumented sales process, or lack of content use in the sales process.
But what is the price of digital sales and marketing coaching versus the cost of not fixing, or waiting to fix all this problem yourself?
If you decided to fix the problem yourself, it would likely take longer because you will make more mistakes, not knowing the pitfalls that a coach would.
Time is invaluable so, ultimately, this can cost you more in opportunity cost.
But why $2,500 a month? First, let's understand how coaching pricing usually works.
Coaching pricing models
There are two common types of pricing models that you will see when researching consultants.
Hourly pricing
Retainer / monthly
Hourly pricing
Hourly pricing is just what it sounds like. You pay a set amount of dollars for a specific number of hours or you are charged based on how many hours the work ultimately amounts to.
It's like working with a lawyer. If you present a problem to a lawyer, they may tell you how many hours it will take and the cost per hour, and if the problem is ongoing, then any inquiry you make to them will be billed at the hourly rate.
It means you should have all of your questions ready to go ahead of time for your specific issue or else every time something comes up you will be billed.
After a quick Google search you'll see that hourly pricing is the most common.
It's easy to understand, and from a customer perspective easy to compare against other coaches, but in reality, the billable hour is good for neither the client nor the coaches service provider.
With billable hours, you won't know exactly what you are getting every month and, more importantly how much cash payment you need to set aside.
While a coach can give you an idea of how many hours it might take, hourly charging doesn't create much of an incentive for them to work faster.
As a result, it can be difficult to truly budget as a client.
Plus, charging hourly means you may value the time spent with the consultant over the expertise imparted, and the results achieved.
Quantity over quality.
This outcome is not conducive to creating lasting results.
Retainer or monthly billing
The second option of retainer or monthly billing means the cost of coaching is in advance and charged at the same rate on a monthly basis irrespective of hours spent.
This pricing model is used so a client can budget appropriately for each month or quarter of costs.
Problems are not resolved overnight and it takes time and consistent effort to see results.
A monthly retainer sets this expectation and allows coaches to work continuously towards the problems that have arisen and results you seek, without limitations.
Basically, this type of pricing allows a consultant and clients to form a simple contract — you know what you need to pay and what work you need to complete, and we know what we need to deliver on.
Determining which model is most suitable for you will vary from company to company.
A small-scale project might be best as hourly work, but if you are looking for a long-term partnership with the ability to solve continual organizational problems, a retainer would allow you the ability to continually improve
So, what do you get out of $2,500 a month?
1. A team, not one person
Often coaching engagements are performed by a single person who is working with you to resolve issues and identify opportunities within your company.
The coach is likely working as a solo-preneur or a part of a large consulting conglomerate, but ultimately, your success is banking on a single person.
At IMPACT, we take a different approach.
During two 45-minute sessions per month, your digital sales and marketing coach will meet with you to create a roadmap, identify goals and objectives, work to identify priorities, overcome obstacles and solve problems that arise during the They Ask, You Answer journey.
🔎 Related: What can you expect during your very first digital sales and marketing coaching call?
But they aren't working alone.
Our digital sales and marketing coaches work together as a team to come up with solutions.
We work in a collaborative environment within our own team and across the company, pulling in specific subject matter experts (SMEs) and collecting different perspectives in order to solve complicated issues that arise during sessions.
For example, let's say that a director of marketing has just read They Ask, You Answer, is "all in," and ready to kick his content team into high gear.
Maybe they already received confirmation from all other key stakeholders to press forward as a They Ask, You Answer company, except the chief operating officer.
As many as five digital sales and marketing coaches, all with different backgrounds, experiences, and specialties could converge on Zoom or Basecamp to ask more questions, clarify the problem, run through scenarios, examine solutions, and then conclude the best way to put the Chief Operating Officer on the path to acceptance.
This all happens in the background and all members of the strategic consulting team are anxious to resolve problems the right way, be helpful to one another, and above all else, preserve trust and provide value.
This team approach to confronting problems and solutions closes any potential gaps from bias or rationale.
In fact, many times, creative solutions are offered to clients only after first problem solving with the IMPACT internal team of professionals.
2. Restricted number of client portfolios
Have you ever asked yourself:
"I wonder how many clients this coach has including me?" OR
"Does my coach consider my business success as valuable as the next company?"
These questions can expose what will be an either successful or failed coaching relationship.
This all comes back to focus.
Often, coaches at other organizations may be juggling too many clients. They end up losing track of progress and failing to stay up to date on industry trends.
This is why IMPACT restricts the number of clients to 12 for each of their digital sales and marketing coach portfolios.
This limit gives each digital sales and marketing coach ample time to perform duties to clients as needed, be accessible, and provide valuable insight.
We see success as a two-way road, meaning, we consider success both in achieving goals for the company that we are consulting and for the value we were able to provide in order to help get you there.
But we're also only human and are all limited by time. When coaches aren't given a client limit, they can be overwhelmed and under perform due to bandwidth constraints.
In order to do our best work and balance revenue and client success, we have to find the optimal number of clients for our digital sales and marketing coach to work with at once.
Carrying a maximum of 12 clients secures that IMPACT can hire and retain top talent in the digital sales and marketing coaching team while also ensuring the highest level of service.
No one company's success story is more or less important than the other.
Not all companies will disclose the number of clients their coaches are working with for one reason or another. IMPACT believes in transparency and above all else, trust.
3. Dedicated and objective expertise
By this point you may ask yourself, "What makes your digital sales and marketing coaches different from the SMEs I currently know in my industry and/ or people already working within my company?"
Well, each day members of the digital sales and marketing coaching team have conversations with clients and executives from their organizations spanning a variety of industries.
These conversations and discussions provide greater insight into what's moving the needle in terms of our strategic plans for each client. Based on these, we are able to identify and recognize trends and offer more insightful recommendations to other clients.
Opinions or "going on a hunch" are not suitable to proper recommendations to achieve success.
Much of the success one client may achieve is due in large part from information shared from direct experience from another client in the past.
A digital sales and marketing coach may have clients ranging from B2B SaaS both SMB and SME markets all the way to domestic home repair companies in plumbing, HVAC, or roofing.
Their experience over a wide variety of industries gives them the ability to see unique patterns and pitfalls in digital selling that may be hidden if you only focus on a specific niche.
Plus, as a company, IMPACT is always making process improvements to our team and organization in order to increase productivity and efficiency.
The lessons we learn about our own organization are then shared directly with clients.
This is because we do not keep success bottled up, if something works in our organization and we are seeing positive trends, then that information is disseminated through recommendations.
Furthermore, being outside of your industry and internal company provides the critical objectivity needed to identify blind-spots and address top leadership without fear of termination or damage to reputation within an industry.
Digital sales and marketing coach will tell you what you are doing wrong, not just what you are doing right and how to fix it.
These are often tense conversations that force leadership and management teams to think differently about their company and goals if they are to truly become a They Ask, You Answer organization.
The ability to be objective while also dedicated to guiding a They Ask, You Answer journey is not only invaluable, it is vital to growth and thinking bigger.
From Good to Great
There is a difference between good results and great results.
"Good is the enemy of great. And that is one of the key reasons why we have so little that becomes great. We don't have great schools, principally because we have good schools. We don't have great government, principally because we have good government. Few people attain great lives, in large part because it is just so easy to settle for a good life." - Jim Collins, Good to Great: Why Some Companies Make the Leap.... and Other Don't
At IMPACT, we see the same trend in our world-class case studies.
What sets great companies apart is having someone to hold them accountable; someone to keep them on track, to support the great decisions, and provide guidance through missteps.
Digital sales and marketing coaches accomplish all of this.
Budgeting for coaching can be challenging, no matter what the economic climate, but you are not just investing money in the future of your company, you are investing in your team and preparing your organization to weather any storm by becoming the best most trusted voice in your industry.
At IMPACT, we teach the teachers, but you don't have to go it alone.
If you can determine value in this type of engagement, we will be there to support you on your They Ask, You Answer journey.