Why I Created the HubSpot Intensive Training Workshop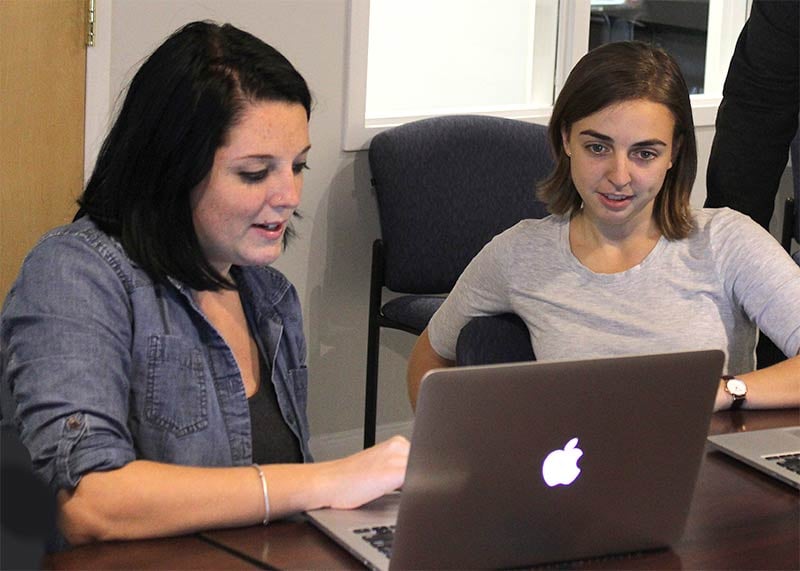 For several years at IMPACT, I managed clients who were using the HubSpot platform.
Some of them we were creating and executing marketing strategies for, others we were building websites for on the HubSpot CMS.
The more I worked with organizations who used HubSpot (both marketing and sales tools), the more I would hear comments like "I just feel like we're not getting the most out of the tool," or "I wish I had known this when we started using HubSpot."
And I started to wonder why so many people feel this way.
You see, 37% of purchased software in the US in 2016 was never used, which means even more than 37% of purchased software is either never used or not used to its fullest potential.
Organizations are wasting thousands of dollars on tools they're not utilizing effectively, and HubSpot is no exception. Seeing this problem is what drove me to create the HubSpot Intensive Training (HIT) Workshop.
I never want to have to hear clients say "I feel like I'm wasting money on HubSpot."
Here's a bit more about why I created what I have, and what a HIT Workshop actually entails:
#1 Take the Guesswork Out of Implementing HubSpot
HubSpot can do a lot as a tool.
Unfortunately, although the company offers many resources to help new users get off the ground with it (and long-time users always advancing), it's easy to get lost in the sea of opportunity that's in front of you.
HubSpot has a host of different features and functionalities that can make your life as a marketing or sales team member easier, but where do you even start?
This is our jumping off point for the HIT Workshop.
Before your HubSpot trainer even shows up at your office, your team completes a pre-workshop survey to help us understand where you currently are with the tools, and what your goals are for the future.
What's the point of training you on tools that may or may not be applicable to your business, right? This pre-workshop survey allows us to customize the workshop to your team and your goals.
Are you brand new to HubSpot, never touched it before? We'll start with the basics. Already know how to click the things in the tools but don't have the strategies in place to get the most out of them? We'll jump in deep right away.
Everything is catered to what you need, so you don't waste time or energy setting up things you'll never use
At the end of your HIT Workshop, you'll have clearly agreed-upon direction as a team for what your top priorities are to implement in HubSpot, and the steps you need to take to get there.
#2 Go from Zero to 60 with HubSpot, Real Quick
At IMPACT, we not only offer HIT Workshops, we also offer weekly ongoing HubSpot training and coaching. So, what's the difference?
When prospective clients ask me that question, my first answer is always: "do you want to go from zero to 60 with HubSpot, or do you want to take small, gradual steps to implement the tool?"
If they answer the former, I always recommend doing an on-site HIT Workshop. I created the format of this workshop to help entire teams (that's right, whole teams) learn how to use the HubSpot platform fast.
Most users that have just purchased HubSpot have specific things they want to be able to get set up right away or implement for quick wins. During the workshop, training on those quick win tools is top priority.
The quicker you can get started using the tools that are the highest priority for your team, the more efficient you'll become and the more momentum you'll gain to actually grow into using more and more of the features and functionalities.
There is nothing quite like getting your whole team into a room with a trainer that has an outside perspective, and experience implementing HubSpot for all kinds of different organizations in different industries.
Your trainer will walk your team through any questions or concerns you may have about the tool, and will be your trail guide to effectively implementing them within HubSpot. Most importantly, they'll make sure that your HubSpot roadmap is what's going to move the needle for your team and your organization specifically.
You may be thinking, this sounds great - but how could we possibly go through training on all of the HubSpot marketing and sales (and now service) tools in just one or two days?
The honest answer is, we can't!
Our goal with HIT Workshops is never to teach you everything you could possibly know about the platform, but to cover high priority functionalities, and then equip your team with the confidence and know-how to continue on the path to crushing it with HubSpot.
That's what all of our HubSpot training and coaching was created for: empowering your team to crush it with the HubSpot tools.
#3 Create Momentum for Your Whole Team
A significant piece of an on-site HIT Workshop is team-building and alignment.
A few of our clients who have participated in these workshops affectionately refer to them as "HubSpot Therapy," and, oftentimes, that's exactly what they are.
Every HIT workshop is designed to bring your team together around the common goal of getting the most out of HubSpot.
They have activities that require your team to collaborate, communicate, and make decisions on how you'll use different tools and functionalities so everyone has their needs heard.
Your trainer will guide these discussions to make sure you're seeing things from all angles, and that the decisions you're making are going to get your organization as a whole to the next level with your tools.
Even if you have team members who won't be using the tools often, the HIT workshop will get your team aligned and bought into the bigger picture of where you're headed with your investment, giving you momentum to ride into the post-workshop implementation phase and beyond.
It's important that your entire team know and understand the capabilities of the tools, even if they won't be using them on a regular basis.
When this happens, team members will be able to collaborate and brainstorm more effectively when issues arise.
For example, imagine your content copywriter in a team meeting saying, "Hey, I'm working on a white paper on X topic, and I think it makes sense to send to people who have downloaded this other offer on our site, can someone help me do that in HubSpot?"
If everyone on your team is familiar with the tools, they are better enabled to jump in with a solution or perhaps even suggest a better one. Holy collaboration, Batman!
At the end of your workshop, your trainer will make sure you have a list of short and long-term action items and takeaways for your team.
While the ownership is on you to follow through, you'll have access to your trainer for a full month after your workshop. They'll keep you accountable to what you said you were going to do, and be there to answer any questions that come up as you ride the implementation wave post-workshop!
Key Takeaway
In closing, I have to say - doing HIT Workshops is one of the most fun and rewarding things I've ever gotten to do in a job.
I love seeing clients go from having no technical knowledge and/or no strategic direction to having a clear understanding of exactly where they're going and how they're going to get there.
I love seeing how excited people get when they realize the potential of their team when they're all aligned around a common vision.
If this sounds like something you'd like your team to experience, I'd love to talk to you more about what a HIT Workshop could look like for you! Let's sit down and chat to see if this could be a good fit.
Happy HubSpotting!
Free Assessment:
How does your inbound marketing measure up?
Take this free, 5-minute assessment and learn what you can start doing today to boost traffic, leads, and sales.
Get Started
Free Assessment:
How does your inbound marketing measure up?
Take this free, 5-minute assessment and learn what you can start doing today to boost traffic, leads, and sales.
Published on August 21, 2018