Why You Need to Create Buyer Personas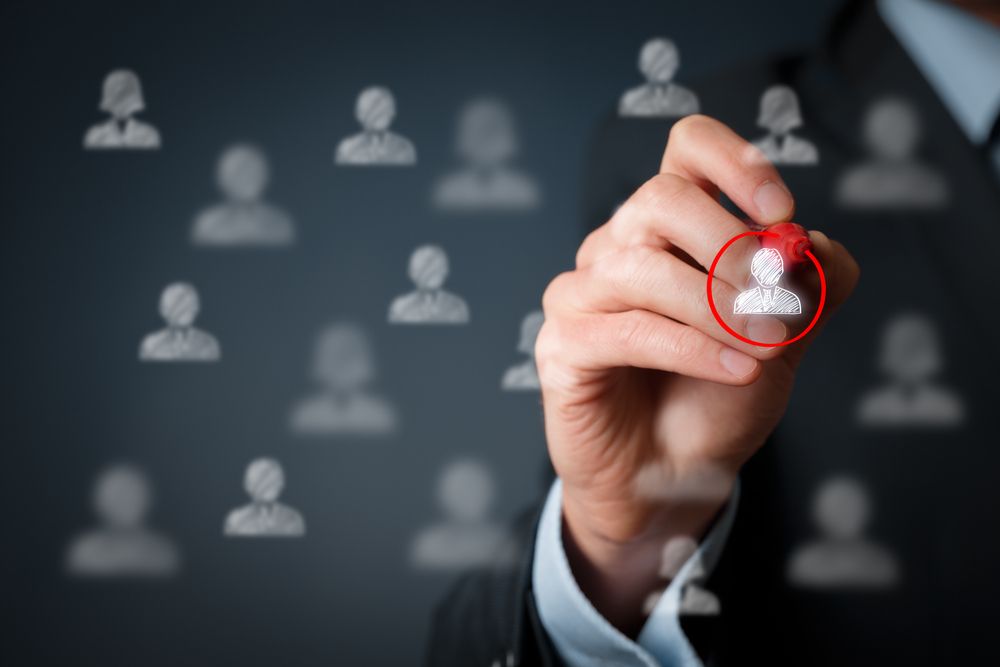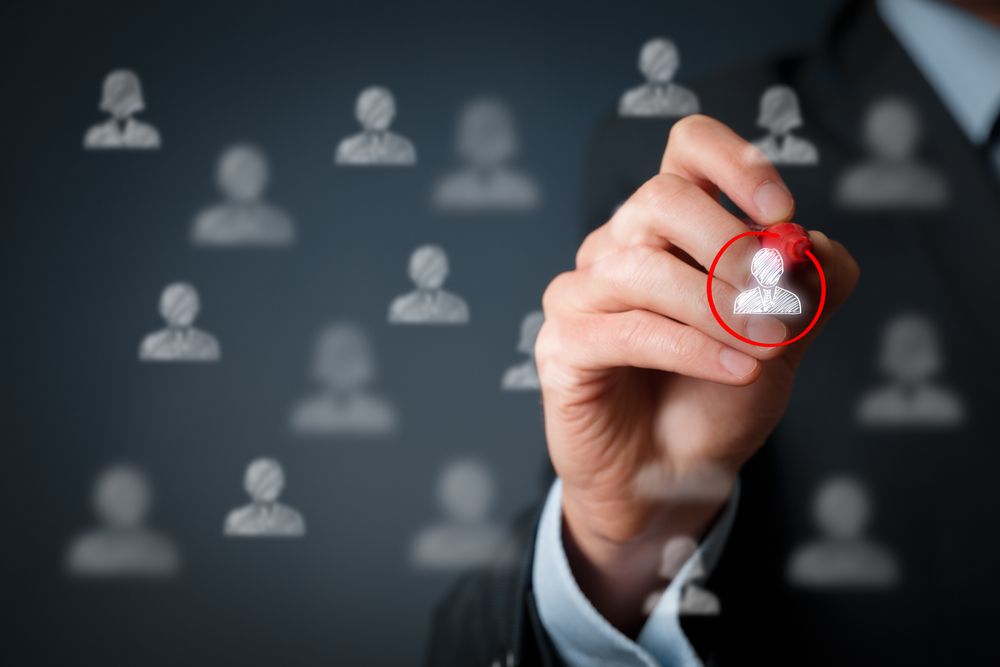 Most inbound professionals refer to Buyer Personas as semi-fictional characters that represent their ideal customer.
Businesses usually create these personas based on research, data, and analysis of who is already buying from them as well as educated projections related to that ideal customer's demographics, behavior patterns, motivations, and goals.
This is a great place to start, but the strategic importance of defining a buyer persona goes much deeper.
What Are Buyer Personas?
Buyer personas contextualize our inbound marketing efforts.
In other words, if knowing our audience is the most important part of successful content creation, and if creating content our customers love is the most important thing we do as inbound marketers, then buyer personas are crucial to defining who it is we're trying to reach and what it is we'll need to do to engage and inspire them to take action.
10 Reasons Why You Need Buyer Personas
It's hard to overstate the importance of creating buyer personas. Whether your organization is engaged in B2B, B2C, or non-profit marketing makes little difference. Why? Because the creation of buyer personas should inform everything you do as a business owner or inbound marketing professional. – Bob Ruffolo [Tweet This]
Here are ten undeniable reasons to create buyer personas:
1. Buyer personas are integral to every stage of inbound methodology.
It's not enough to simply attract people to your site: We want to attract the right people.
Your buyer personas are potential customers. They are the ones you should be attracting, converting, closing, and delighting. They're the reason your site exists and the ones for whom you create every piece of content and call to action.
2. Creating buyer personas will result in better quality sales leads.
By understanding the interests of your ideal customer, what content they prefer, and where they go to find it, you can create marketing materials that cater to the right people at the right time and right place.
Use the knowledge you've collected to make a personal connection through email, and build better lead nurturing programs targeted at different personas (ultimately, improving lead quality for you company.)
Good lead nurturing can help you work through the nuances of your leads' timing and needs, enabling you to respond quickly and stay top-of-mind with contacts and prospects.
This, in turn, gives you the opportunity to create better customers along with improved opportunities to generate better quality leads overall. (2)
3. Buyer personas provide a way for your sales team to prioritize leads.
When your sales people fully understand your buyer personas they gain a strategic understanding of what you consider to be an ideal customer for your business.
This helps them prioritize the sales leads they receive, so they can place immediate attention on those that align best with the characteristics in your personas.
4. Creating buyer personas helps identify where your ideal customers are likely to hang out online.
Creating personas let's you get to know your ideal customer more intimately—their pain points, challenges, interests, and also where they like to spend time and get information online.
This knowledge will help you fine-tune your marketing efforts to meet your persona in these places they're already visiting.
For example, if your persona shows a preference for Facebook, you can explore putting out sponsored quiz content there, where they spend time, as opposed to sponsored ads on LinkedIn, where they don't.
5. Identifying buyer personas will help guide new product and services development.
If you truly understand what your personas want, you can create something they'll actually want to use.
This qualitative knowledge will allow you to build products and create services that meet your customers' future needs.
Accordingly, you'll be in a much better position to retain your customers over the long haul as you create products and services that cater to their changing needs.
6. Buyer personas enable you to create the right content.
Inbound marketing only works when you create content that your customers care about.
Because you've identified and understand your ideal customer through a buyer persona, you'll be able to create the right content—content that has the best chance of attracting your ideal visitors, converting them into leads, closing them as customers, and even delighting them into evangelists.
7. Use of buyer personas by everyone at your organization ensures strategic alignment and focus on your ideal customer.
After you create buyer personas and understand their strategic value, it's important to make sure everyone else does as well.
When everyone at your organization is trained in the importance of using buying personas it will inform everything they do and ensure the strategic alignment of business priorities across your organization.
8. Creating buyer personas creates goodwill with your customers.
Creating buyer personas and using them to create content sends a clear message that your organization is customer-focused.
It's a great way to demonstrate that you're thinking more about what they care about instead of what you care about.
They may not be interested in buying today, but this creates genuine goodwill and traction for your brand and positions you favorably for when a future buying decision is made.
9. Creating buyer personas facilitates the globalization of your sales and marketing efforts.
The growth of global companies and worldwide purchasing opportunities enabled by the Internet has made regional buying preferences of customers an increasingly important and complex affair.
Creating multiple buyer personas based on regional preferences allows you to market to your ideal customers in ways that are culturally relevant, while providing critical guidance to sales and customer service people who may interact with them.
10. Creating buyer personas will distinguish you from your competition.
In addition to benefits already mentioned in this list, conducting the research and analysis required to build buyer personas creates a key differentiating point for your brand to distinguish your products or services from the competition, most of whom will not take the time required to do so.
Instead of talking the talk, you can demonstrate how your organization is willing to walk the walk through its commitment to quality buyer persona creation. – Bob Ruffolo [Tweet This]
How To Research and Create Buyer Personas In 4 Easy Steps
1. Identify questions you'll ask to develop your personas.
While every business' ideal customer may be different, there are several universal facts that all buyer personas should cover.
Here at IMPACT, we use this Buyer Persona Kit as this jumping off point for all of our clients.
In this kit, we outline the basic information you should to uncover with your persona, including:
professional role,
organization,
goals,
challenges,
watering holes,
personal background, and
shopping preferences.
Specific questions range from "What does a typical day look like?" to "How is your success measured?" and "Where do you go in the Internet to get information?"

For greater personalization, treat these questions only as a baseline. You'll want to edit or add to them in order to dig deeper into your industry's unique intricacies and speak directly to your audience.
2. Determine how you'll research your buyer personas and how you'll get your persona questions answered.
This will involve research where you might interview your current customers or gather feedback from them through a survey.
You may want to poll your colleagues and co-workers or look through your contact database to uncover trends related to how people find and consume your content.
Software solutions like Hubspot's Lead Intelligence tool compile a great deal of useful information on the contacts in your lead database. This includes behavioral trends such as content preferences and where they like to interact with it—consistently clicking and sharing content you post on Twitter, but never interacting with your brand on Facebook, for example.
If you don't have customers in your lead database yet you can use educated guesses about them and refine them later when you do.
3. Compile your persona research data.
Bring the answers from your persona kit into one place, using a simple Excel spreadsheet.
Look for trends in the responses you received.
You'll can enter these later into another buyer persona tool, called the Persona Buyer Development Tool, which was developed by Hubspot. This is a way to compile and categorize the similar trends you've discovered from each persona you're creating.
For example, if you're business is an auto dealership, your research might turn up a persona called Luxury Car Calvin, based on similar feedback you received from customers who purchased expensive cars at your dealership.
Typically, this person could be a high-earning, tech-savvy male or female—a senior-level professional between the ages of 35 and 55. They might live in the suburbs and enjoy cooking, reading, wine tasting and family activities.
What's more, they may have a Facebook account, which they set up a few years ago and seldom use, and may have a LinkedIn account, which they do use, primarily because of the social platform's perceived business value—whatever your research turned up. (3)
4. Use best practice guidance to build your buyer personas.
Now that it's time to build our your buyer persona, some best practices you'll want to follow include:
a focus on the motive behind the behaviors—the why behind the what people are doing,
keeping the persona fictional, but as real as possible, reflecting a composite of all the folks you've interviewed;
choosing one primary persona and make the rest secondary;
telling your persona's story— weave the facts you've learned into a narrative of who they are as a person, including job, demographic, and pain point information that influences their buying decisions, and why they go where they go to get information and how this behavior might play into their common objections to products and services. (4)
Reviewing and Improving Your Buyer Personas
Once your create your buyer personas, you'll want to share them with the rest of your team to gather feedback and ensure alignment.
Keep in mind, buyer personas should be evaluated, reviewed, and—as needed—updated every 90 days. This helps ensure everyone at the organization fully understands your buyer personas and that they'll continue to align everything they do against them.
Tailor all of your site's content to your buyer personas, such as blog posts that answer their questions and address their pain points and challenges.
Make sure you evaluate which content is resonating and getting the best response from your contacts. Update and tweak your personas accordingly, based on these responses to blog posts and other content on your site.
Create forms on your site using form fields that capture important persona information and evaluate the form field data for similarities and patterns.
For example, if all of your personas vary based on company size, ask each lead for information about company size on your forms.
The more relevant information you can gather the more useful the forms will be to understand the new contact's buyer persona alignment. But you'll need to experiment with capturing what's most important, as requiring too many form fields to be filled will reduce the number of conversions you receive on your call-to-action form.
What's more, you'll want to examine the form field data for any commonalities and pattern similarities so your buyer personas can be updated for accuracy over time.
Factor in the feedback you receive from your sales team about the inbound sales leads that are converting into customers.
Are there any similarities among these sales leads? What particular demographic or job-related factors do they have in common and where do they go to find information on the Internet? Update your buyer personas accordingly.
Remember, knowing how to create buyer personas the right way and actually doing so will set you up for success with all of your future inbound marketing efforts.
Download The IMPACT Buyer Persona Kit
Would you like to have a free downloadable toolkit with everything you'll need to start creating great buyer personas? We've created one for you. Click the button at the bottom of this post or click here to get yours right now.
Additionally, if you'd like me to evaluate your marketing strategy, feel free to contact me know at Bob Ruffolo. I'll be happy to strategize with you about taking your marketing efforts to the next level.
Free Assessment:
How does your sales & marketing measure up?
Take this free, 5-minute assessment and learn what you can start doing today to boost traffic, leads, and sales.