15 highly irresponsible things marketing managers do that cost their companies a fortune
Liz Moorehead also recommends this free guide: The Ultimate Inbound Marketing Strategy Playbook 2022.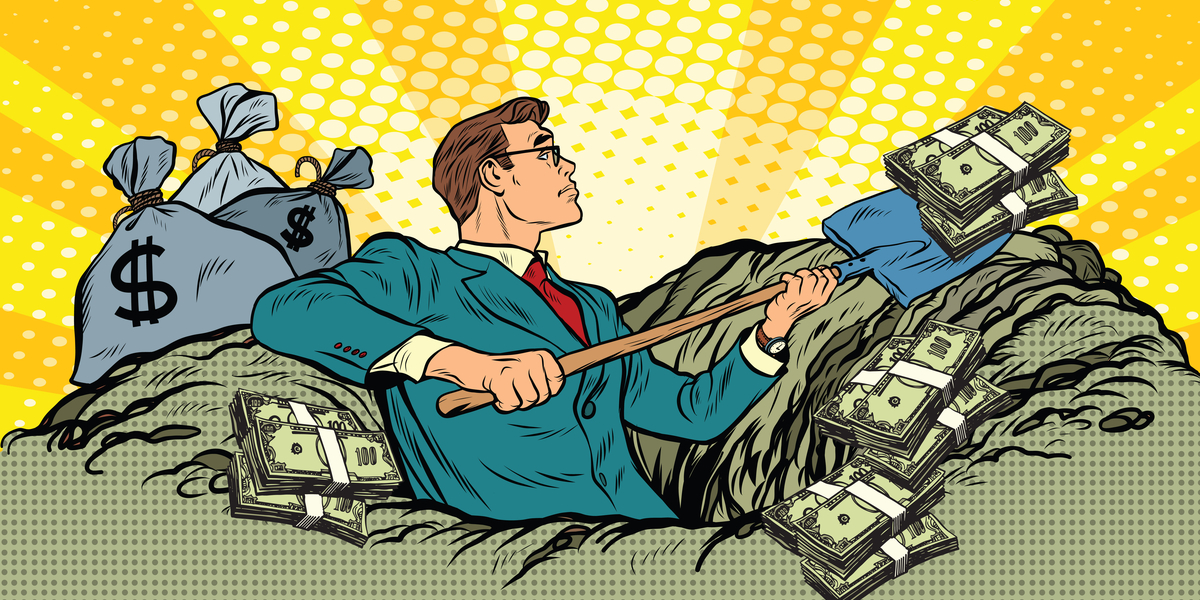 Your goal right now is simple. You want to make the most of your 2020 marketing budget. Especially since doing so may increase your budget allocation in 2021, meaning it's absolutely critical you spend your money wisely.
Free Guide: The Ultimate Inbound Marketing Strategy Playbook 2022
So, today, I'm staging an intervention. For all of us.
Together, hand in virtual hand, we're going to walk through the 15 most common (and completely irresponsible) mistakes marketing managers are making that are costing their companies a fortune.
No matter your circumstance, there's something here that any marketing manager can do — cutting down on unused software, hiring better, avoiding the most common digital marketing mistakes, and even getting free strategic marketing advice.
1. Stop wasting time creating needlessly comprehensive buyer personas instead of publishing content now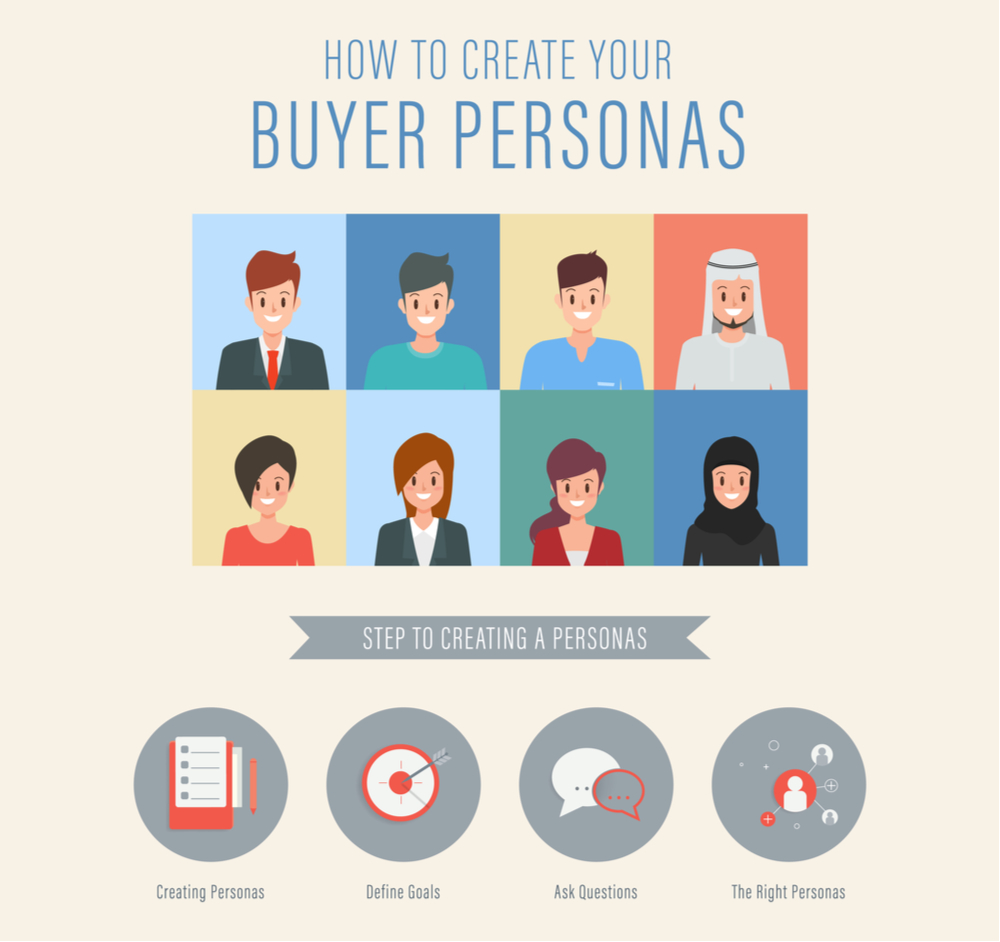 I know, I know. Buyer personas are supposed to be the cornerstone of any successful digital marketing strategy (inbound or otherwise), blah blah blah.
That persistent refrain doesn't change the fact, however, that one of the biggest mistakes we see companies make is delaying marketing actions that actually drive revenue while they spend months and months, and often thousands of dollars, just trying to get their personas right.
We're not saying that you don't need to identify your audience for your content — you absolutely 100% need to do that.
But most companies know a lot more about their customers than they think they do. (Or your sales team does, at the very least.) So, what are you waiting for? Start creating content now, and build your profiles as you go along.
2. Stop only hiring junior-level people straight out of college to lead your digital marketing efforts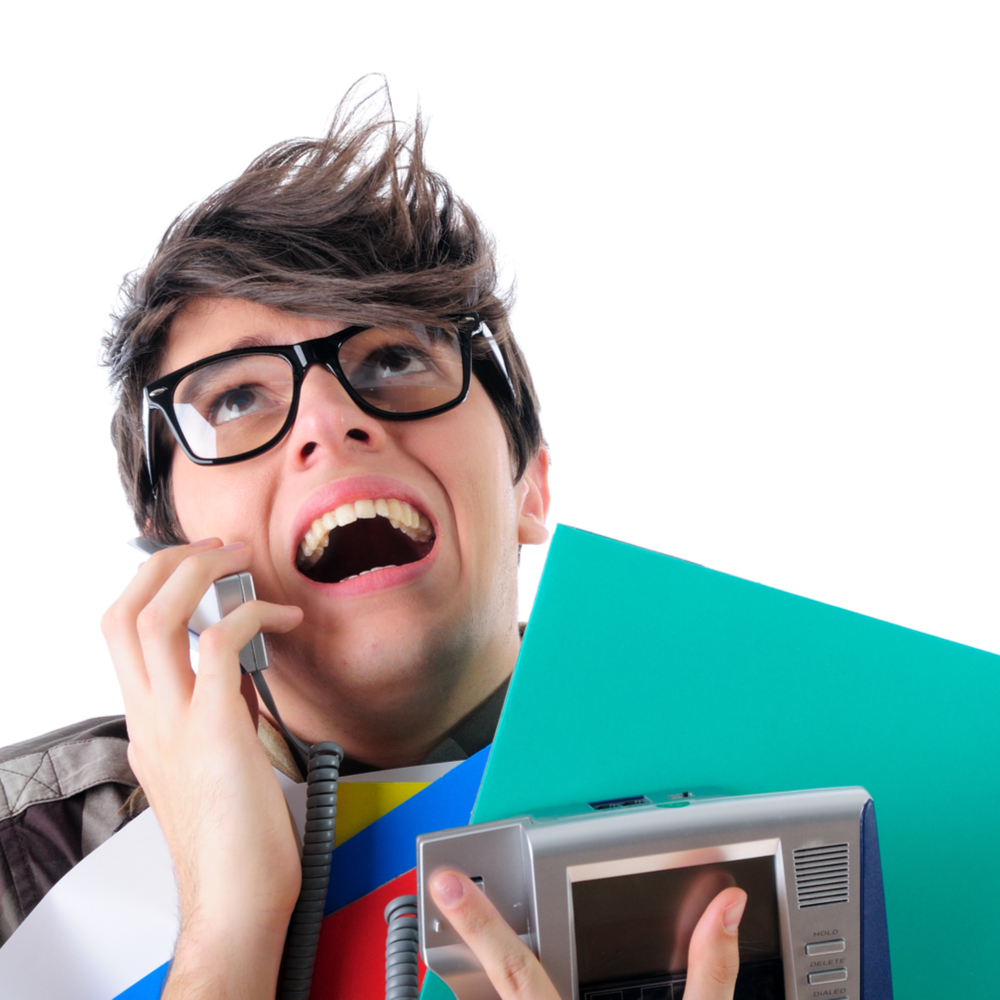 "We just had our (niece/nephew) build our website, they might be able to help you!"
That might be the perfect solution for you if you're looking for someone to build a small website for a personal passion project.
But if you're looking for someone to develop and execute a sophisticated marketing strategy, you need to invest in more qualified talent.
While they might be cheaper in the short-term, you'll end up paying for it in the long run. It'll take longer to see the results you're looking for, you'll need to invest more in their training, they'll require more of your time to get up and running, they'll be more prone to mistakes, and so on.
Your competitors are likely taking their marketing seriously, attracting the online business that should be going to you — millions and millions of dollars in business. Don't you think that's worth a little more to hire someone who actually knows what they're doing?
3. Stop burning through your contact database with generic, bland, low-results email marketing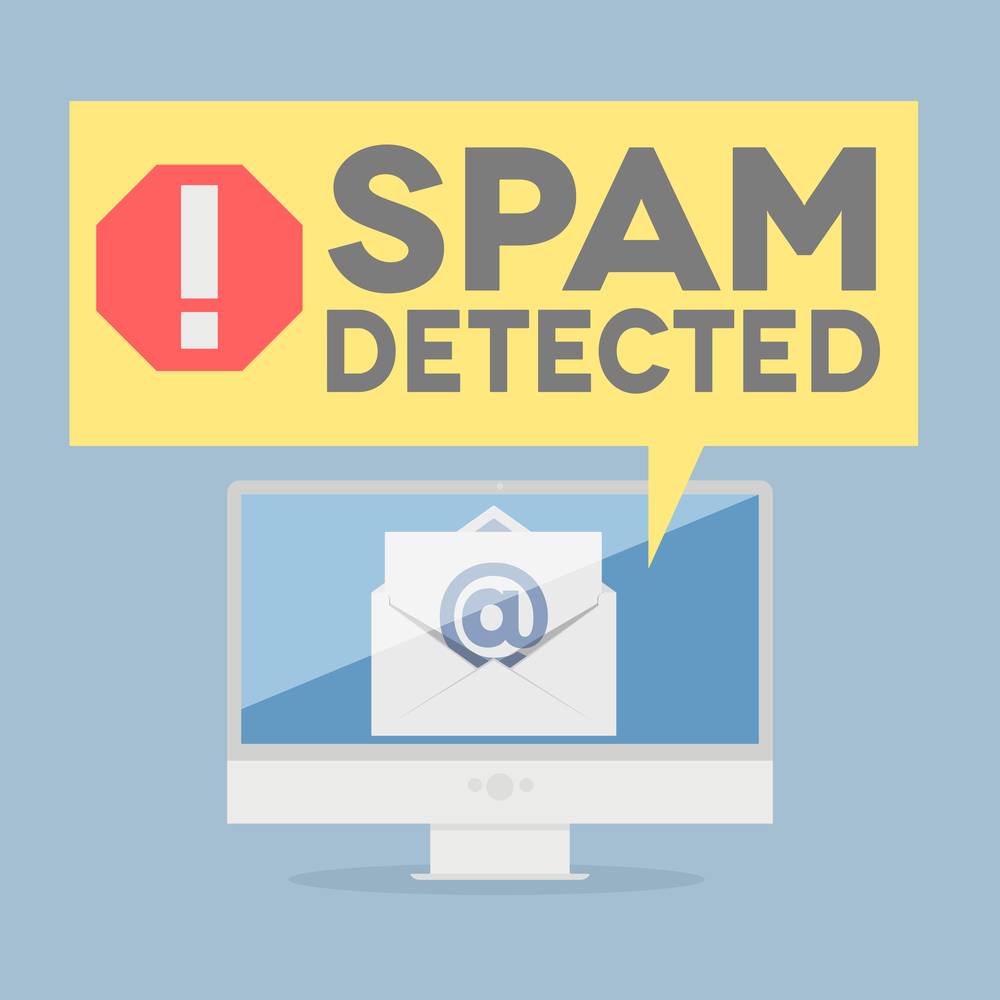 Email marketing mistakes come in a wide variety of shapes and sizes. But the most common misstep is not thinking with your recipient's needs, pain points, goals, and intent when putting together your campaigns or newsletters.
Instead of sending them what they actually want, you're sending what you think they should be sending, rather than anything of any true value to them.
As a result, a higher percentage of your contact database (likely including current customers) end up unsubscribing from you — or worse, blocking you or reporting you as spam. These actions have a snowball effect, as it makes your email marketing less effective over time.
Yes, some digital marketers are quick to label email marketing as ineffective… but they're wrong. Email marketing is still one of the most powerful and lucrative ways for brands to engage with their audiences, so you need to get it right.
4. Stop outsourcing your company's content creation to freelancers or an agency, with no in-house owner
Most companies that decide to outsource their marketing content (blogs, premium content offers, website copy, landing page copy, etc.) to an agency or freelancers don't achieve the traffic and lead generation goals they were expecting — and there's a very good chance that as you're reading this, you know exactly what we're talking about.
Why does this happen?
When a writer isn't fully engrained to the DNA of an organization, it's very hard to get the perspective, insights, tone, style, or soul of the company just right when creating content.
This often leads to a lot of back and forth, delays, revisions, and (in many cases) hitting publish on content that sounds just like every other article on the topic.
There's a giant time cost here on your side, but outsourced writers also have to build this time into their costs. That's why many writers or agencies have to charge over $500 for a single article, and much more for longer form pieces of content.
The companies we've studied that have the most success with digital marketing do one very simple thing in common:
They staff a content manager in-house and do all of their own content.
Not only are they able to produce way more content at a higher quality rate and drive way more traffic, leads, and sales with that content, they also spend less out of their budget to do so — on average, a third of what it would cost to out-source your entire content program.
5. Stop scaring off potential buyers by being sloppy about your brand with unreliable content publishing, no content style, and bad stock photography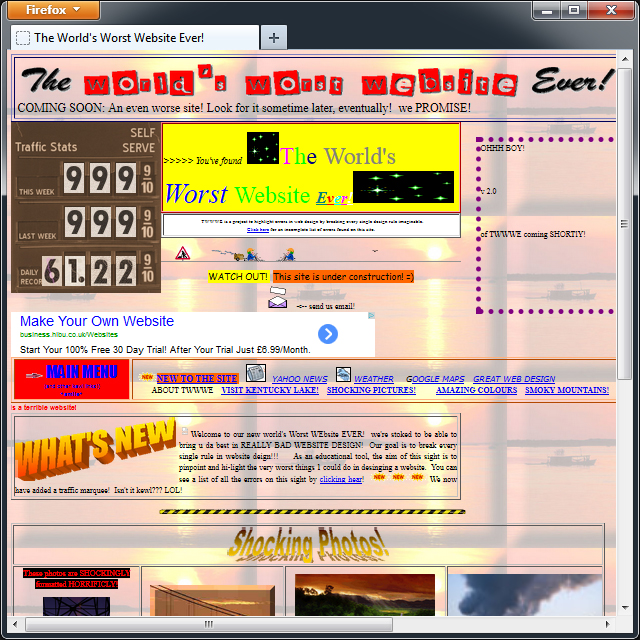 Just as we often will judge people who show up somewhere completely underdressed, your online buyers will judge your brand in a similar fashion based on your brand's "presentation" on your website and through your content.
Terrible stock photos look sloppy and communicate that you're "out of touch." Creating content without a content style guide in place for your brand will guarantee mistakes, inconsistencies, and corrosive voice and tone problems that will turn-off visitors. Being "footloose and fancy-free" about when (and how often) you publish content means you won't be considered a reliable resource by potential buyers.
Bottom line, be mindful of what your actions are communicating about who you really are to potential buyers. You'll potentially be scaring off millions of dollars in potential revenue if you do.
6. Paid search and social is very competitive and complex — stop throwing thousands of dollars a month into it if you don't know what you're doing or getting a strong ROAS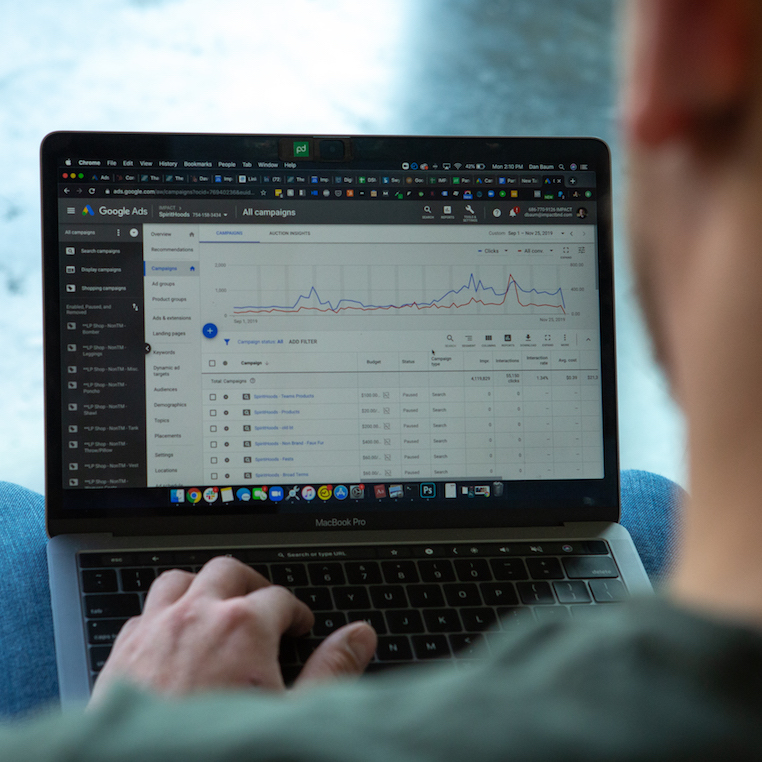 If you didn't know what ROAS stood for — return on ad spend — then you definitely need to read this section.
Paying to advertise on platforms like Google, LinkedIn, and Facebook can be incredibly profitable. Unfortunately, many companies fail to achieve the ROAS they're looking for due to easily avoidable missteps.
For example, failing to exclude keywords from their campaigns that bring in zero conversions, not focusing their ad spend on high-converting keywords, bad ad copy, focusing on lead acquisition over profitability, not collecting data and optimizing their account, and bidding on broad match keywords.
Make this the year that you invest in the paid media right strategy (and the right paid media partner, if you don't have the in-house talent), or don't bother.
7. Stop losing up to 94% of your website traffic by ignoring critical technical SEO best practices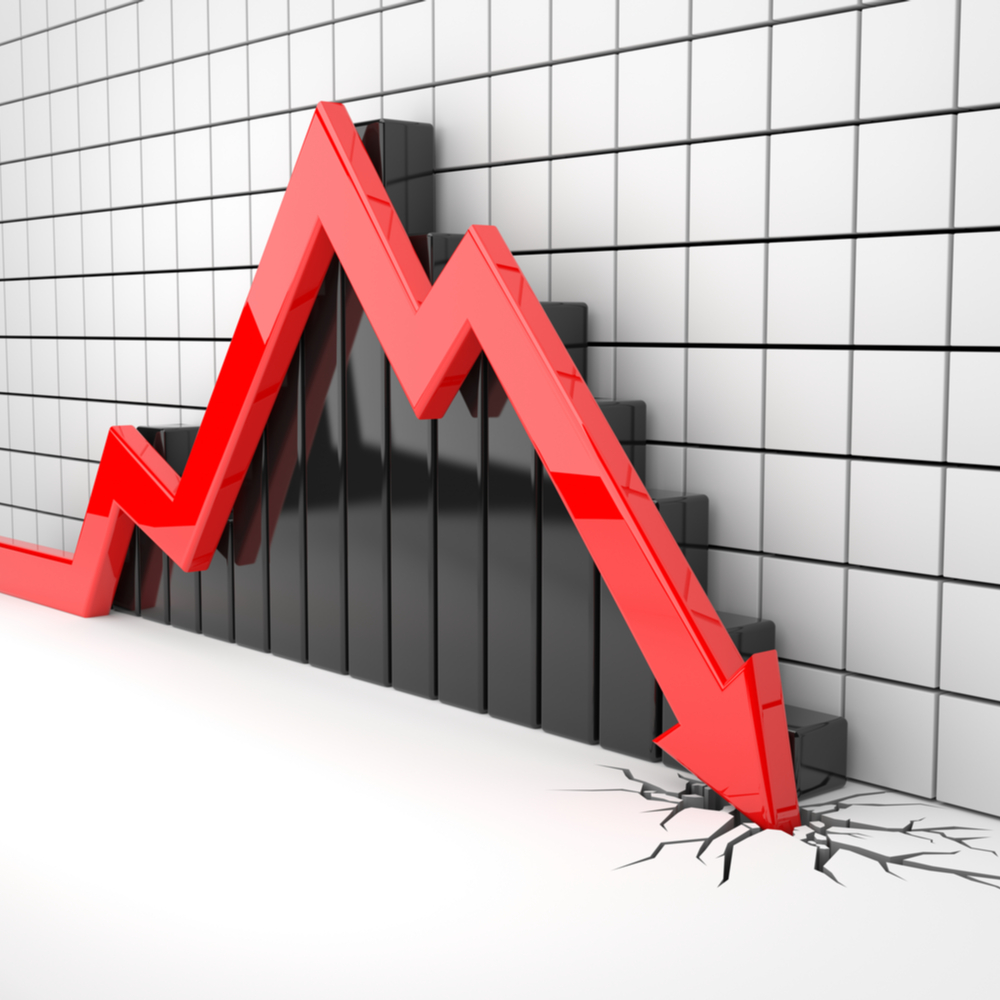 If your SEO strategy only includes optimizing content for keywords, throwing in some featured snippets, and praying to the Great Google Gods in the sky to shower you with organic riches, you're doing it wrong.
Today, how well your website's content does (or doesn't) rank in search engine results relies on a heck of a lot more than having a solid keyword strategy under your belt.
The companies that see the most digital marketing success understand that technical SEO factors like site speed, SSL certificates, sitemaps, schema markup, and more are what will determine whether or not you'll get found online by your buyers.
Because I didn't make up that 94% site traffic-drop statistic to scare you — that actually happened to a company.
8. Shift focus from creating content that's "top of the funnel" first to content that's "bottom of the funnel" that can be used to close deals today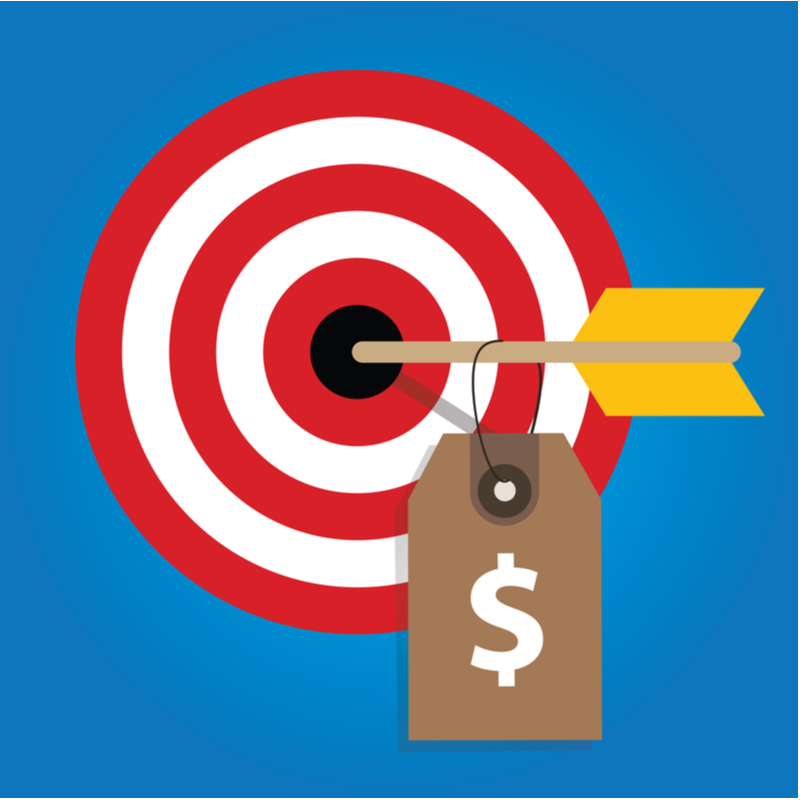 One of the #1 mistakes we see marketing managers make with their content strategy is to start by publishing content that's more educational and designed for top-of-the-funnel lead generation.
But if you're looking to make the most impact right now on the revenue you're generating for your company, you need to flip the script.
Motivated buyers who are ready to make a decision are searching for content, too. Content that helps them decide which product or service they're going to buy, and from whom. That could be you, but only if you're publishing content around those bottom-of-the-funnel topics and giving those pieces of content to your sales team to use with prospects during the sales process.
"How do we know which topics we should be writing about first? What are those most impactful content topics that will attract those motivated buyers?"
I'm glad you asked.
The best way to learn how to do this is by reading They Ask, You Answer by Marcus Sheridan. It's a revolutionary approach to digital sales and marketing that has empowered thousands of businesses around the world to achieve their most aggressive revenue goals in the quickest way possible.
9. Stop throwing thousands of dollars away on costly, outsourced videos with a video production company and bring it in-house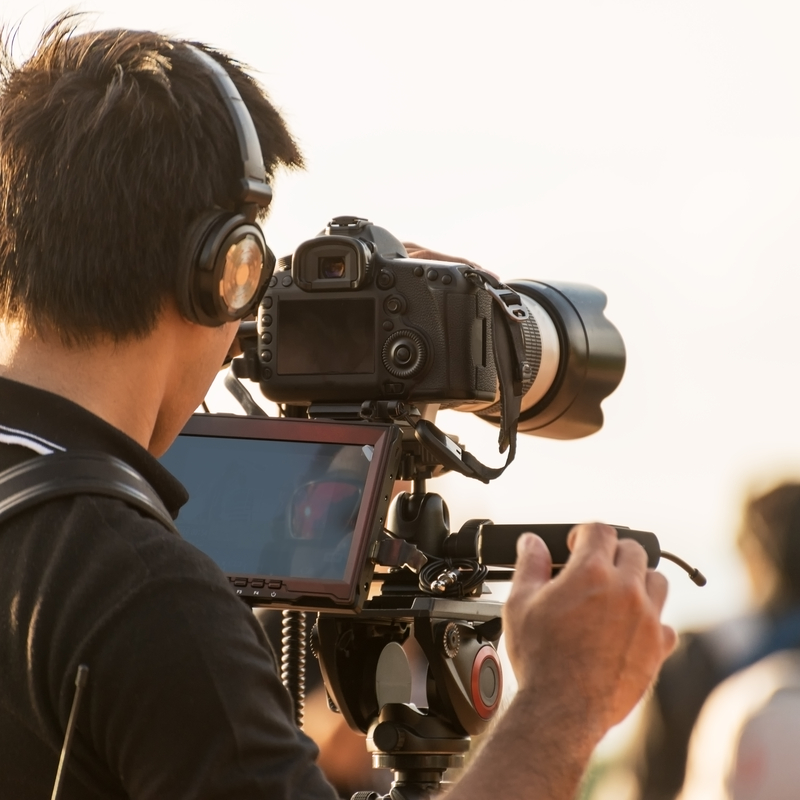 Yes, video is critical to the success of any digital marketing strategy. Yes, video builds trust faster than any other content medium on the planet. Yes, video helps companies drastically shorten the sales cycle, so you can close more deals faster.
However, if you're wasting massive amounts of your marketing budget on working with an outsourced video production company, none of those benefits really matter. You'll always be behind, and you'll never capitalize on the true potential of video.
Just as we've seen with content, the best case studies in the entire world having to do with video marketing all have one thing in common. Instead of taking up with an expensive video production company, they have hired an in-house videographer to own their video marketing.
So, stop throwing away money on an outsourced video partner and start driving thousands (and maybe even millions) of dollars in revenue your way by investing in an in-house videographer. Otherwise, you're just leaving money on the table.
10. Stop willingly flying blind about what is (and isn't) working with your marketing strategy, and start using UTM codes
Let's say your digital marketing strategy is rockin' and rollin'. Your content milkshake is bringing all of the potential buyers to the yard — and, thanks to some basic reporting tools, you can even see which content offers, blog articles, and landing pages are attracting the highest number of website visitors.
But how do you know which campaigns, mediums, and platforms are the most effective (or ineffective) at driving traffic to your site?
Well, if you're not leveraging UTM codes, you won't know.
"Wait, what are UTM codes?" UTM codes are a snippet of text you can attach to the end of a URL so you can easily track sources, mediums, platforms, content types, campaigns, and more.
You can generate them with Google Analytics or marketing automation platforms like HubSpot: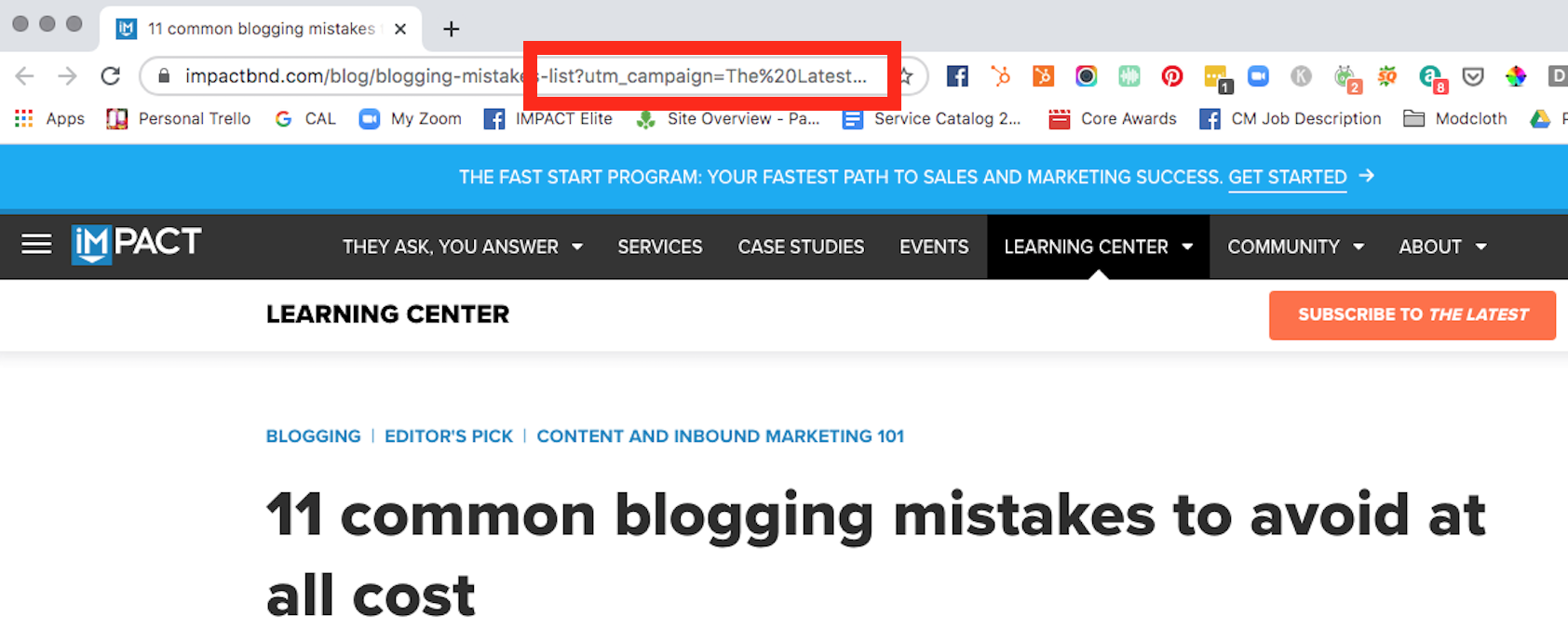 In the above example, you can see HubSpot automatically attaches a UTM tag to links clicked in our email newsletter, THE LATEST. This makes it super easy for us to track internally how effective our newsletter is at driving traffic to our site.
So, you can use UTM codes, OR you can fly blind and be content to guess at what's actually working in your marketing strategy. The choice is yours.
11. Stop spending thousands and thousands of dollars on marketing software that you're not using or your team doesn't know how to use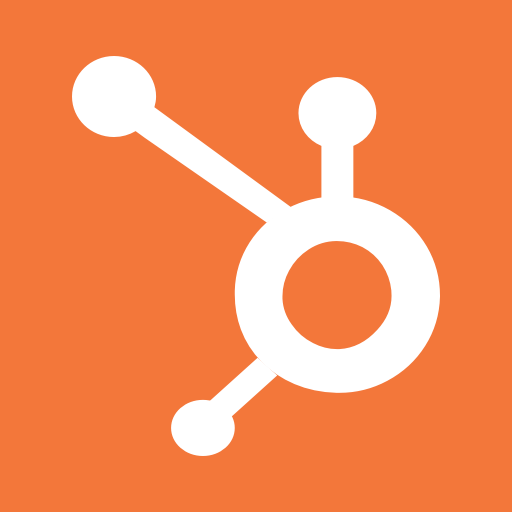 "You know, we spent all this money on HubSpot, but we're not seeing the results we were told we'd get. Is it us or is it the platform?"
Sadly, this is one of the most common complaints we hear from new HubSpot training and consulting clients at IMPACT.
Companies buy into the idea that HubSpot — or some other marketing automation platform — is going to solve all their problems. Months later, their team is feeling more frustrated than empowered, with a messy, disjointed platform in front of them that seems to be more hassle than it's worth.
The worst thing you can do is throw your hands up in the air and assume the platform is the problem. You need to look inward at your strategies, processes, and the level of expertise in the platform itself before you go blaming your technology.
If this sounds like you, and you are considering HubSpot (or already have it), and you know you should be getting more out of it -- but you know there's so much you could be doing -- we can help. Talk to one of our HubSpot experts today.
12. Stop ignoring your sales team and start helping them close more deals faster with assignment selling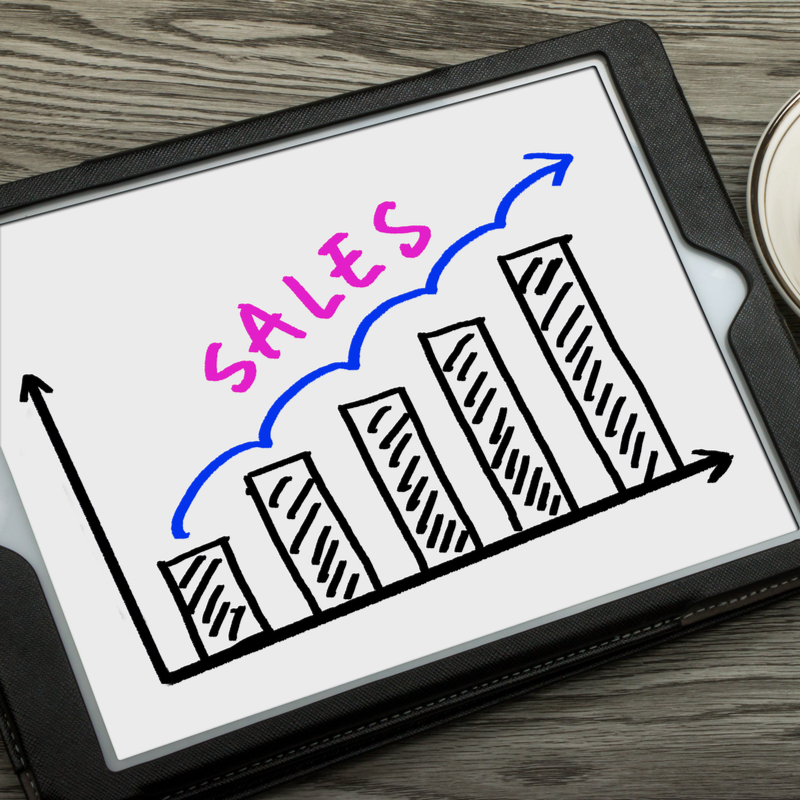 What if I told you there was a single tactic that will make your sales reps more efficient and able to close more deals faster with better educated prospects, while also giving them more free time to spend with their friends and family outside of work?
"Nice try, Liz. Are you gonna try to sell me some oceanfront property in Wyoming next?"
No, no, friends. I am serious. That tactic is called assignment selling, which is the process of using your marketing content (textual, visual, audio) as literal homework assignments for prospects ahead of sales conversations, so those conversations are more valuable and targeted.
"You want me to give homework. To prospects. You can't be serious."
Oh, I am serious. Assignment selling works — across all industries.
It may seem bold and audacious to you to make such requests of prospects during the sales process, and you'd be right. But it's also incredibly effective, as assignment selling creates more educated prospects who are much, much more likely to close a deal with you.
Bottom line, assignment selling is the key to your sales folks closing more deals faster.
13. Don't get trapped in a long-term commitment with an agency that doesn't know you well enough to make good strategic recommendations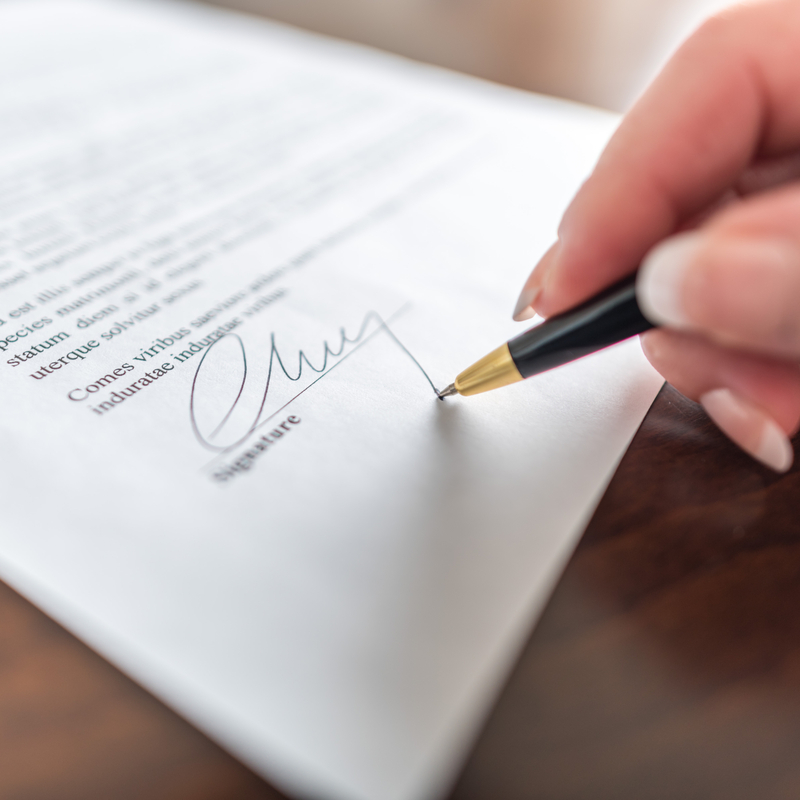 Stop us if you've heard this one before:
You're looking for a marketing agency to help you increase traffic, leads, and sales for your company. But then the agency sales process goes way too fast and, before you know it, you're signing on the dotted line for a long-term retainer contract before that agency has even had a chance to get to know you. They're making strategic recommendations based on only a surface-level understanding of your business.
We used to be one of those agencies. We're not anymore, because we realized last year that the traditional marketing agency model is broken.
In order to see the sustainable, remarkable growth you're looking for, reject the status quo. Talk to us to learn what the best marketing strategy is for your company's unique needs, goals, and challenges, through the deep discovery, analysis, and recommendation processes of our fast-start program.
14. Stop battling your sales team and realize you're actually on the same team, working toward the same goals.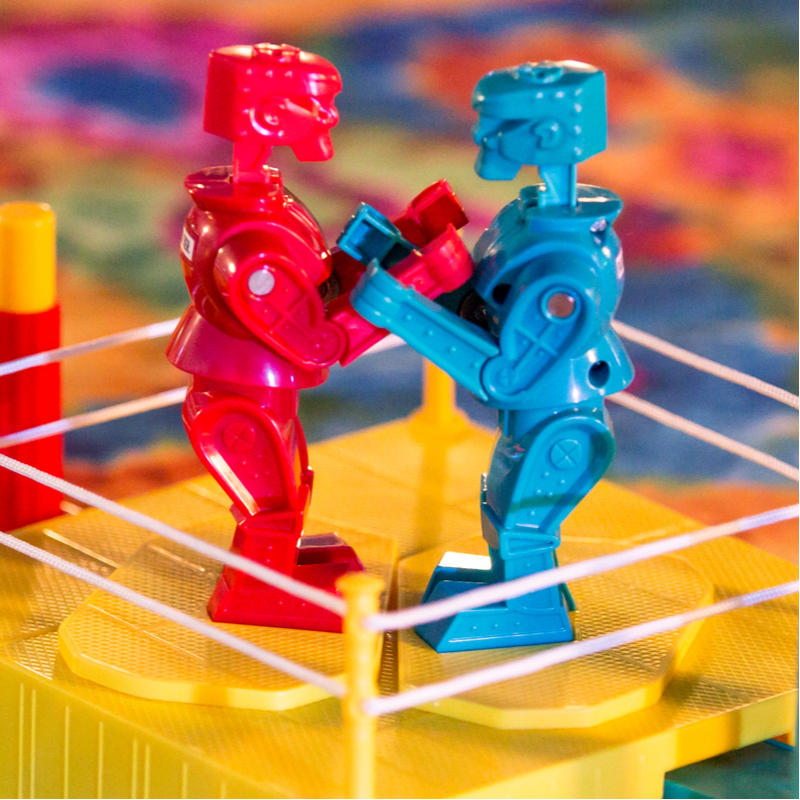 To quote Marcus Sheridan, "In 2020 and beyond, it will be harder and harder to distinguish between sales and marketing. Smart companies will organize their teams accordingly, with aligned professionals who recognize the changing notion of modern business."
Or, more to the point, if you're constantly fighting with sales on the direction of how your two teams should be working together, that's time neither of you are spending on generating leads and closing deals.
The worst part is that the pain and the cost of this dysfunction is immeasurable, but also it's undeniable.
The best thing you can do is get your entire company — sales, marketing, and leadership — aligned on the direction of your digital sales and marketing. This may be difficult to do on your own, so you may want to consider bringing in a third-party consultant to help you achieve that alignment and excitement.
Yes, it will require a small investment on your part, but it will help you go miles toward achieving your most aggressive goals in the future.
15. Finally, stop wasting your budget on sending you (and your team) to "business" conferences that boast celebrity speakers and selfie photo ops, but offer little to no substance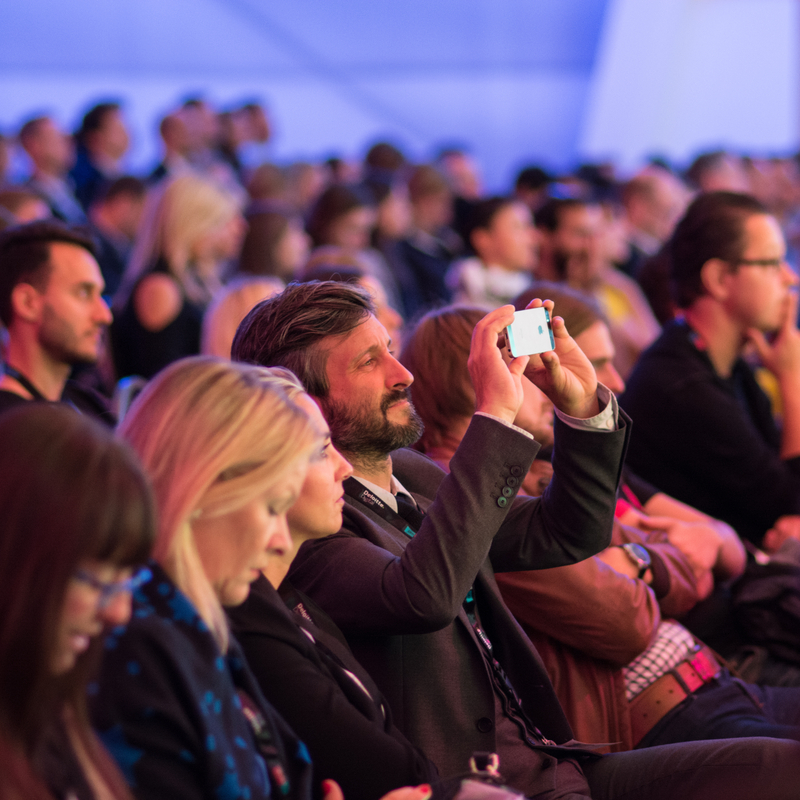 Raise your hand if you've ever been to a marketing conference that promised you the world but ended up being a big, fat waste of time.
Yeah, they may have been fun, and you might have gotten to see some cool celebrity keynote speakers. But, at the end of the day, you came home with a notebook full of disjointed ideas that will likely never get implemented.
We definitely have a few of our own favorite industry events we love to attend — and we host Digital Sales & Marketing World every year, which is a fully-immersive, workshop-focused experience geared toward getting a company's entire team committed to a digital plan that will fundamentally transform their ability to meet and exceed their revenue goals.
But not all conferences are like that. So, our call to you is to ask yourself before you hit "purchase" on your next conference registration:
"Will this event truly teach us something strategic and actionable that will transform how we do business?"
If not, you may want to reconsider.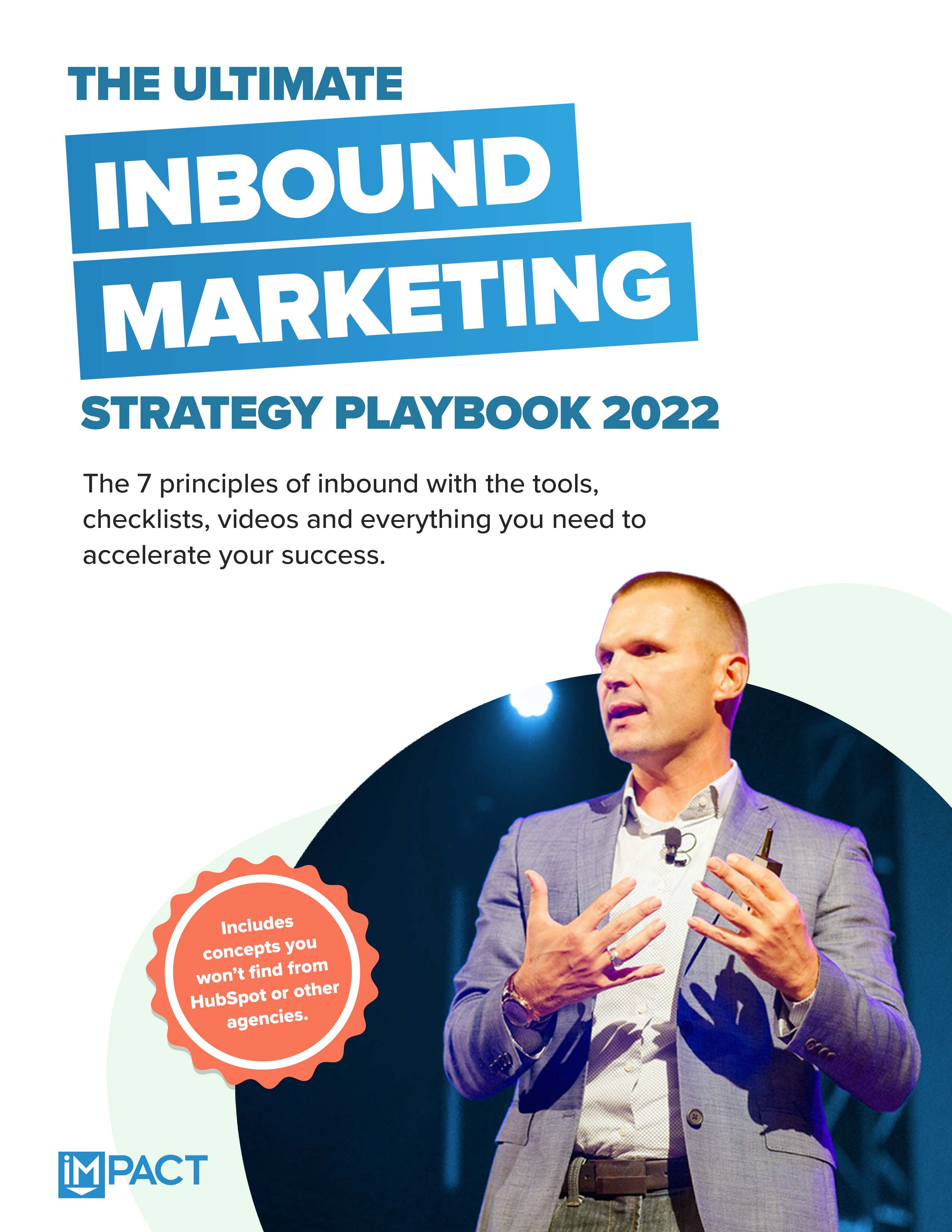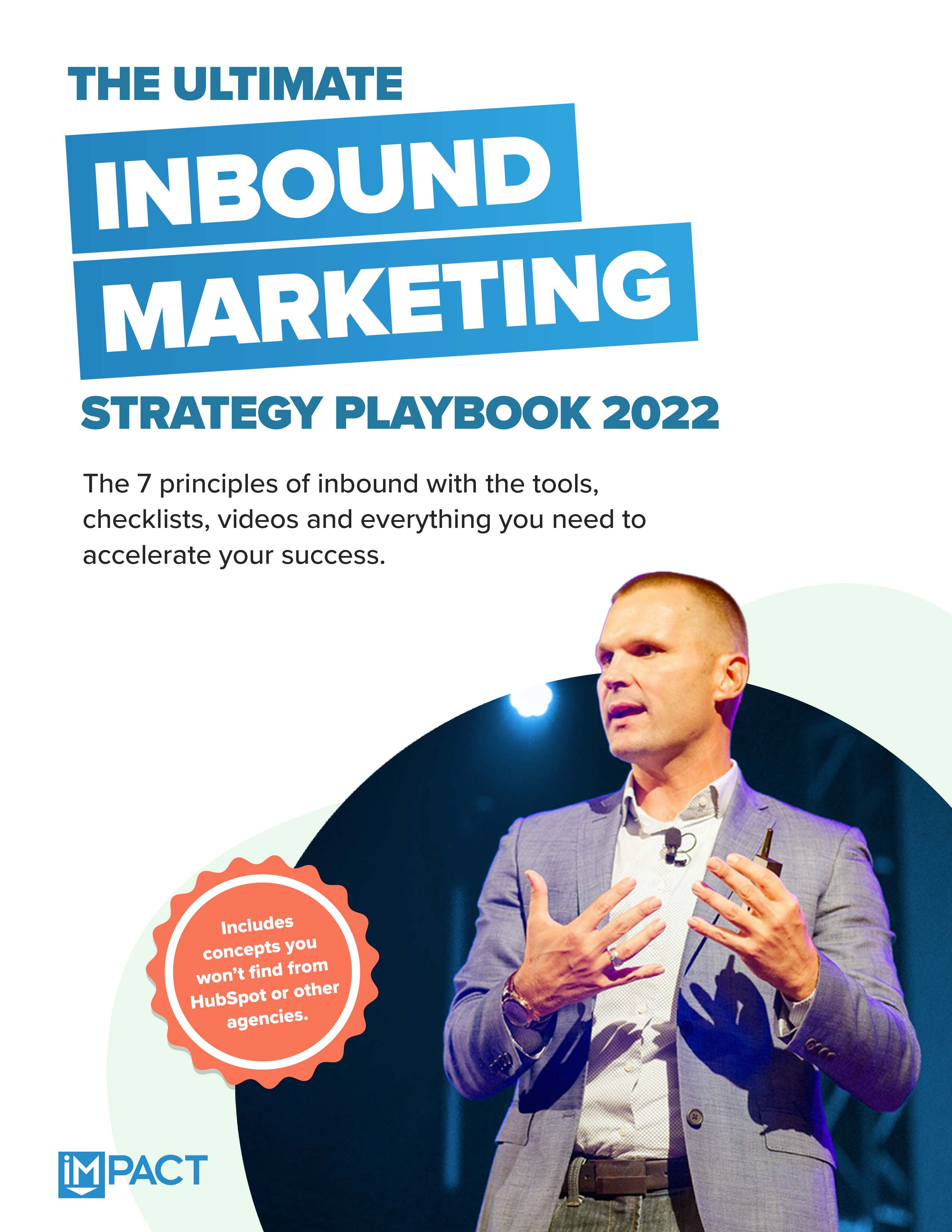 Free Guide:
The Ultimate Inbound Marketing Strategy Playbook 2022
Take your inbound strategy to the next level
Master the 7 principles of highly effective inbound marketing
Dramatically improve your inbound sales
Get more buy-in at your company
Published on January 28, 2020