5 Compelling Ways Marketers are Using Content for Sales Enablement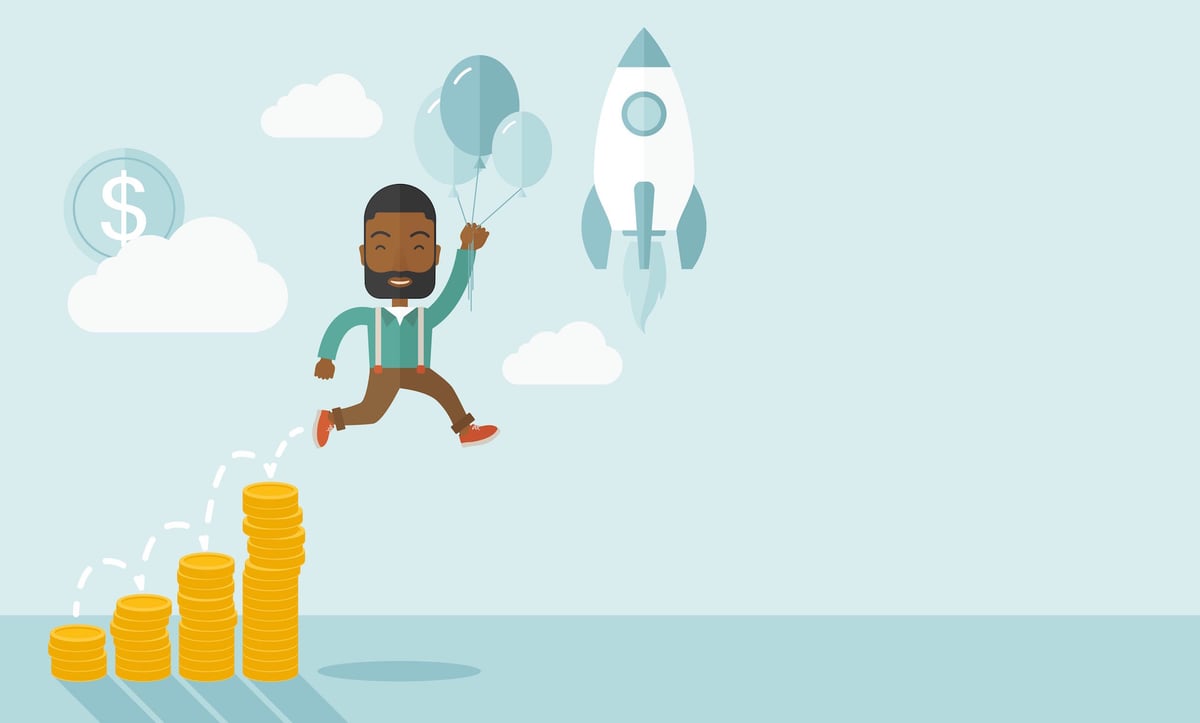 Sales Enablement is a phrase in the marketing and sales world that is causing a bit of a stir these days.
Many of you have most likely heard the term, but may not know exactly what sales enablement means, or may have defined it in your own way.
There have been some organizations that have gone great lengths to provide a fundamental definition for what sales enablement is, but the bottom line is that it can hold unique meaning to each organization.
Let's quickly take a look at few definitions from a variety of sources.
What is Sales Enablement?
Demand Metric embarked on an extensive research process and compiled data from many organizations that have implemented sales enablement practices.
Based on their findings, they've defined sales enablement in three ways:
"Processes, practices, technologies, and tools that improve the performance and productivity of the sales organization
Enhances ability of sales team to increase revenue via sales.
Drives revenue by directly impacting sales teams' ability to close more deals."
(Note: They have also developed a sales enablement resource hub for those that are building a framework for their organization. Check it out!)
Salesforce, on the other hand, more simply defines sales enablement as:
"A collection of activities intended to enable better sales execution."
Finally, SiriusDecisions has claimed the top definition spot in Google's SERPs by defining sales enablement as the following:
"Sales enablement plays a critical role in readying sales to succeed in an ever-changing marketplace. Unlike other sales and marketing functions, sales enablement is a relatively new function that continues to evolve within b-to-b companies. Sales enablement's goal is to ensure that every seller has the required knowledge, skills, processes and behaviors to optimize every interaction with buyers."
While every definition above is true and provides a semblance of similarity, I believe that SiriusDecisions has touched on one ingredient that is not present among the other two definitions - the "interaction with the buyer."
In order to enable sales, you have to enable the buyer (or prospect). So, why is that not part of every definition?
If I had to define sales enablement, it would be as follows:
Sales enablement aligns sellers and buyers through strategic content, tools, and processes that are developed by marketers to facilitate a more helpful and engaging sales experience.
Below, we're going to take a look at 5 examples of how top marketers are using sales enablement content to create those experiences. In each example, I'll explain how each sales enablement strategy helps both the seller and the buyer.
Example #1: ResourceGuru
"Persuade Your Boss"
ResourceGuru is a SaaS platform that helps companies ditch excel spreadsheets and manage resource planning quickly and easily within their organizations.
Looking at the screenshot below, it is very clear that ResourceGuru understands the pains of both their buyers and the sales team: moving to a new resource planning program is a large investment in time and resources and will require the buy-in and approval from a decision maker.
As a result, they developed this very clever, little piece of sales enabling goodness.
How it helps sales: This piece of strategic content will help to bring the conversation upstream (or down the funnel), giving salespeople an indirect line to the decision maker.
The result is a much higher likelihood of meeting that decision maker in the next conversation and decreasing the length of the sales process.
How it helps buyers: Many influential buyers (Assessors and Selectors) become very passionate about specific products they believe will be a game-changer for their daily lives and the organization as a whole. This type of material empowers them to backup their excitement when meeting with their bosses.
Example #2: Bill.com
"10 reasons you get paid faster with Bill.com"
Bill.com is payment system that syncs with the accounting software you're already using (i.e. QuickBooks, NetSuite, etc.) to help you pay and / or get paid faster.
Sales sheets are often a great way to summarize the What, How, and most importantly, the Why of your product or service. In many cases, that information isn't available until a prospect has funneled deeper into the sales process - having to download or ask a salesperson for access.
Bill.com has decided to optimize the buying process by sharing what might be contained within a sales sheet as part of the actual product page, guiding users to a free trial.
How it helps sales: This type of content is a great way to push prospects down the funnel - from the awareness stage of the buying process to the consideration stage.
Action related to this type of content will often trigger marketing qualified or sales qualified status, creating more opportunities within your pipeline.
As an aside, this page can also become a great follow-up resource for salespeople to point prospects to that may have just had a high-level conversation during a live chat.
How it helps buyers: Even if they read NOTHING ELSE on this page besides the headings for each of the 10 things, they will be educated enough to make a decision on whether or not this will be a good fit for their organization, helping them save precious time.
Example #3: FTP Today
"Competitor Comparison"
FTP Today is a highly secure and intuitive SaaS platform for B2B file sharing that is used by small, mid, and enterprise level organizations to collaborate on complex, high-profile projects. It also happens to be one of our clients :).
One of the most difficult things for FTP buyers during the vetting process is identifying how each product or service stacks up against alternative options.
This often requires a hefty amount of time dedicated to research and fact-finding.
A huge part of our sales enablement strategy with FTP Today involved the simplification and centralization of the comparison process. Just select the options you need, and we'll tell you if the competitors have it and how much it will cost you. Pretty awesome.
How it helps sales: It is absolutely paramount that every salesperson is able to express how their company, product, and / or service differentiates from others in the market. This is an exceptional, educational tool in an easy-to-view format that can and should be referenced during the sales interaction.
How it helps buyers: This type of insight gives buyers a clear and objective view, making it easy to proceed with or eliminate those options based on pricing or feature requirements.
Example #4: InVision
"Share the Love"
InVision is the industry-standard platform for UI / UX Designers, Graphic Designers, Graphic Artists, Web Designers and more to compile their artwork into prototypes, and share and collaborate with their clients in real-time. (It has become a staple of IMPACT's creative process - we love it!)
Aside from prospecting and responding to net-new leads, a huge part of business development is identifying the low hanging fruit or creating opportunities for quick wins.
InVision has decided to create those opportunities through the below tool that leverages the "love" of existing users as well as the strengths of the platform itself.
What better way to increase sales than by asking your happy customers to share your product with their friends? Brilliant!
How it helps sales: This is easy… When existing users decide to use this tool, they'll most likely be sharing with it likeminded colleagues in a similar position. Designers love to hang with designers. This means the tool will be dumping HIGHLY qualified leads into their pipeline that are ripe for some kind of interaction or nurturing campaign from sales. WOOHOO!
How it helps buyers: A user or buyer that has truly adopted the platform will be emotionally incentivised to share this with their colleagues in the hopes that they can influence their friend's creative process as well. Designers love to influence designers.
Example #5: Geckoboard
"Dashboard Examples"
Geckoboard is dashboard software that takes your disparate reports and combines them into beautiful dashboards that create visibility and data transparency for your teams.
Creating transparency and alignment within the sales process means sharing a potential outcome as a result of that buyer purchasing your product or service. In many cases, it's not until the middle or end of that process until that type of information can be divulged.
Geckoboard has taken the initiative to provide examples of how dashboards can be used by specific departments.
Not only that but for each example, they provide a short tutorial for how they turned an old excel spreadsheet into a lovely dashboard that every sales pro or marketer or executive can appreciate. At the bottom of each example page, they go for the ask, "Want to create your own dashboard?"
How it helps sales: When prospects are able to visualize how the product or service will specifically work for them, it becomes a much easier ask for them to enter into a free trial or consultation. Arming sales with information like "this prospect looked at the sales department dashboard and filled out a free trial" is crucial to understanding the next bit of content that a salesperson should leverage to nurture the prospect further. (i.e. a related case study for a company that used the same dashboard and dramatically increased visibility within the organization.)
How it helps buyers: Without having to make any commitment to the product whatsoever, prospects can visualize how the product will help them produce the outcome they need. It also reduces the ask on behalf of the buyer. They don't necessarily need to download the free trial to see how a particular product is more effective than another.
Key Takeaways
Sales enablement is not only for enabling sales team members, it's about enabling the prospect to align with salespeople as well

Content plays a big of a role in sales as it does in marketing
Free Assessment:
How does your sales & marketing measure up?
Take this free, 5-minute assessment and learn what you can start doing today to boost traffic, leads, and sales.