5 Things You Can Do Right Now to Make Your YouTube Channel More Engaging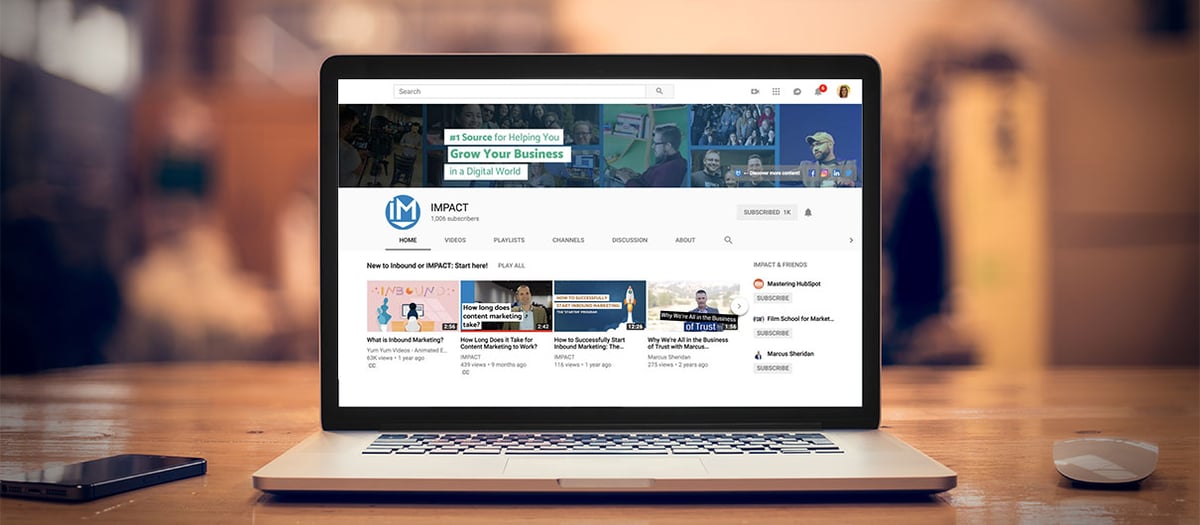 There's no question that YouTube should be a vital part of your video sales and marketing efforts.
The problem is, many companies have not optimized their YouTube channels as active lead generation and sales tools, while others have completely written off YouTube, claiming it's for entertainment, and they "don't visit" YouTube when making purchasing decisions.
Here's what the data actually shows us.
As the second largest search engine and the second most visited website in existence, YouTube is the foremost video resource for viewers in-market and actively looking for solutions to their problems.
According to a study conducted by Google in 2016, 68% of YouTube users watch YouTube to help them make a purchasing decision. They define a "user" as a consumer between the age of 18-54 who watches YouTube at least once a month.
To a company passionate about reaching new prospects and converting more leads with video, it's more important than even our most precious social media platforms like Facebook and Instagram.
In fact, almost 4X as many people prefer watching video on YouTube versus on social platforms that are less video-centric, so if you're investing in video, you'd best be investing in YouTube and making your channel a top priority.
Not All YouTube Channels Are Created Equal
What you'll notice about YouTube Channels, though, is that there's a clear difference between those that actually build trust with viewers and those that do not.
This is our task as businesses on a highly competitive platform like YouTube: To separate ourselves from the businesses just using YouTube as free video hosting, and use the platform as well as the Content Creators who dominate the platform.
Yes, you too can have a channel that's just as engaging as the The Tonight Show, First We Feast, or Dudeperfect -- and I'm going to show you how.
These are the top five things you can do today to make your YouTube channel more engaging, claim your position as the foremost video resource in your industry, and ultimately, generate more revenue by doing so.
1. Use YouTube's Interactive Overlays
In 2015, YouTube introduced two new interactive overlay options to replace their old annotations feature. These overlays are mobile-friendly, unobtrusive, and allow you to make every upload just a little bit more engaging.
Info Cards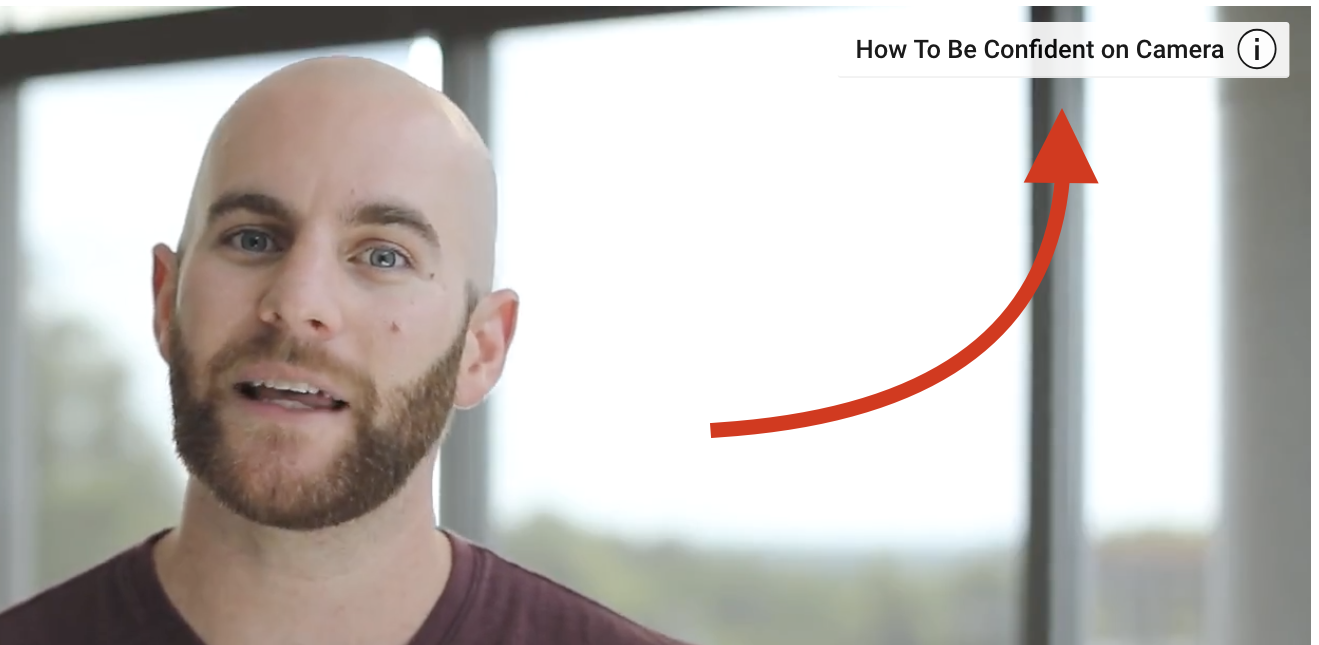 Info Cards display in the top right-hand corner of the video player and allow you to promote suggested videos, initiate a poll, and ask for donations. Those who are members of the YouTube Partner Program can also link to external websites with info cards.
For many of us, the most obvious benefit of info cards will be to link to other helpful videos on our YouTube channel. You can add up to five cards in any video, which means you'll have five opportunities to promote more content and keep someone engaged.
Pro tip: Customize your teaser text in the info card to replace the default "Suggested: Video Title." Instead, change the text to something that doesn't look like spam. This improves the click-through rate and increases views per viewer.
End Screen Overlays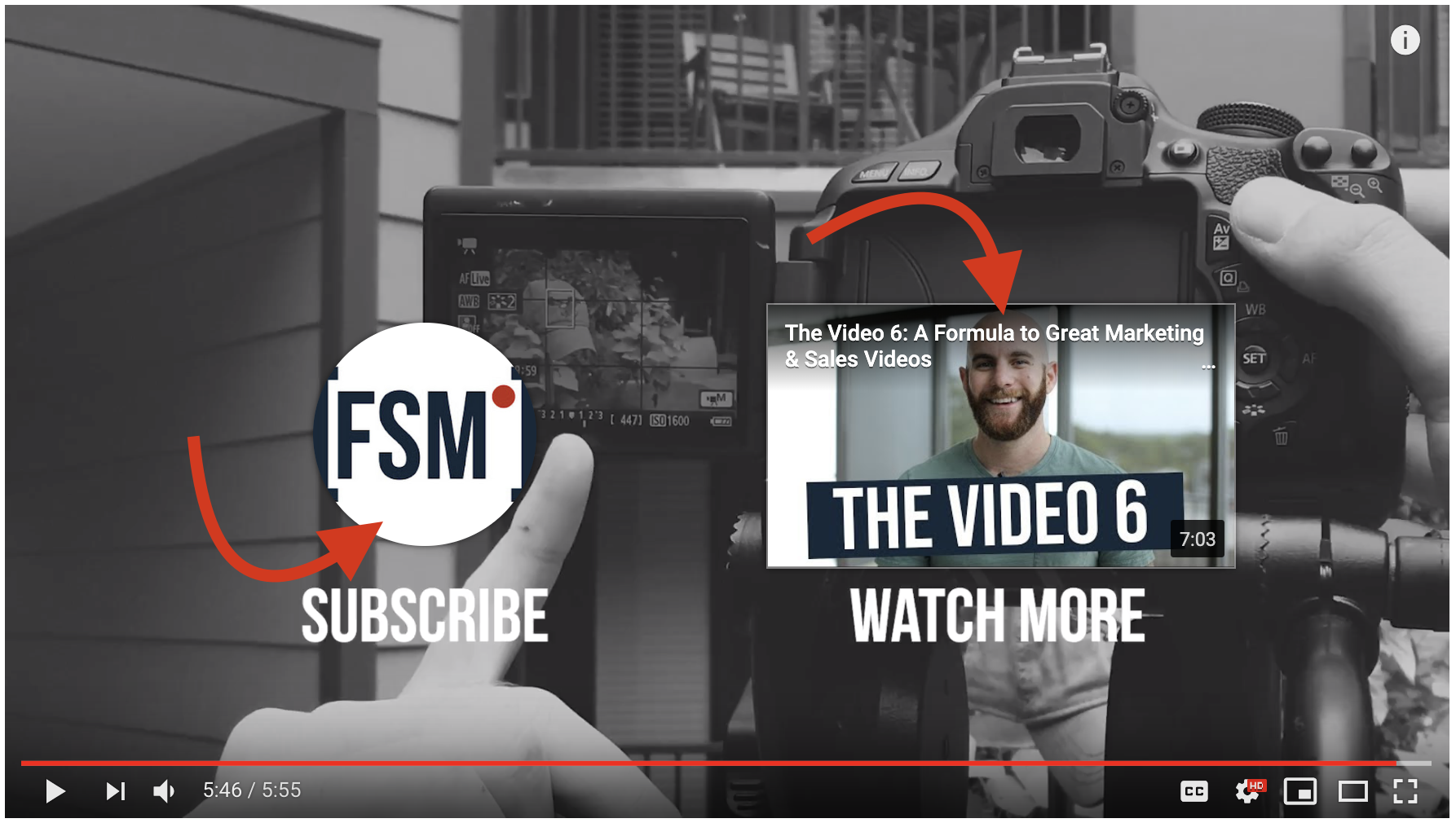 Similar to Info Cards, these interactive buttons can be used to promote more video content, YouTube subscriptions, and other YouTube channels. Members of the YouTube Partner Program can again also add links to external websites.
These elements can only be used in the final 20 seconds of any video, which means they are the last thing viewers will see.
Pro tip: Only use your End Screen elements and placeholder in the final 10 seconds rather than the full allocated 20 seconds. It only takes a few seconds for the viewer to click one and this will increase your view percentage on the video.
Need a template for your End Screen closer design? Download our YouTube Templates Pack.
2. Optimize Your Playlists for Search Engines
Look at the playlists that you currently have on your channel.
Do they include names like "Tutorials," "Product Videos," or "Customer Testimonials?"
If yes, at least you've started to group your videos. But let's take it a step further. Shall we?
Did you know that YouTube/Google actually rank entire playlists in search results?
That being the case, how search-friendly do you think a playlist called "Product Videos" is?
Instead of something so general, use something like:
"Buying a New <insert your product>? Start here.."
"Everything You Need To Know About <insert your service>."
Next, add a meta description to your playlist just like you would for your video or even a blog article.
"Looking for a new computer? In this playlist, we're covering everything you need to know about hardware, pricing, costs, problems and more."
This will give Google and other search engines more information to crawl and index to help your channel get found.
Why does this make your channel more engaging? Rather than simply discovering a single video of yours, the viewer unpacks a series of videos that are tailored to their needs. No more searching or hunting. Everything is there for them.
Pro tip: Assemble your videos within a playlist in a logical order in case viewers actually watch them back-to-back. There's nothing more engaging than a video playback experience that always serves up the next best thing to watch.
3. Use Sections on Your Channel Page
Having a user-friendly experience is just as important on your YouTube channel as it is on your website.
Looking at your channel right now, is it easy to find videos that are relevant for your viewers? Is it organized in a way that makes sense?
Sections are a way to lay out individual videos, playlists, and groups of playlists into easy-to-view modules right on the channel page.
If we take those great playlists that we've laid out above, we should have quite a few options of how to lay out these sections.
That order could look something like this:
Buying a New Car? Start here…
Trading a Vehicle in? Start here...
Everything You Need to Know About Leasing a New Vehicle
Frequently Asked Questions About Joe's Car Sales
In this case, the order matters. It's not until you get to the bottom that the content becomes specific to Joe's Car Sales. Instead, it starts with "awareness" stage content and gradually works down to "decision" stage content.
Remind you of a funnel? Indeed, it should. That's precisely what it is.
To add sections to your YouTube channel from the creator studio, click "customize channel" and towards the bottom of the page, you'll find "add section."
Pro tip: Use both the horizontal and vertical layouts to add variety to your Sections. This is just a stylistic choice that will make them look less bland.
4. Upload a Channel Trailer
Channel trailers are videos shown on your channel page to viewers who haven't subscribed yet.
Similar to a homepage video, this is a great way to introduce someone to your channel and company and let them know what they can expect from your channel. If you do it well, you will see an increase in subscribers and engagement.
Most channel trailers will be less than a minute and should answer three simple questions.
To illustrate, let's use the example of Joe's Car Sales YouTube Channel. In this case, Joe's channel is meant to educate car buyers about vehicles and financing options.
1. Who are you? What is this channel about?
"Welcome to the Joe's Car Sales Learning Channel. This is your ultimate resource to learn more about what vehicle will best fit your needs, understand vehicle financing, and learn how to find a great deal on your next vehicle."
2. What kind of content do you create?
"Each week we upload new educational videos hosted by the industry experts at Joe's. These include car reviews, interviews with our sales staff, and expert advice from our mechanics."
3. Why should I subscribe?
"Be sure to subscribe to join our community and get updates whenever we upload new videos that help you make your next vehicle purchase your best vehicle purchase. Just click subscribe and click the bell icon to never miss an update."
It's important to also include clips of your video content in the channel trailer as well. This will demonstrate to your viewers what that content looks and feels like, an important element.
This example from Retrofoam of Michigan is a great example of what we've covered above. First, Jacob introduces himself and welcomes you to the channel. Next, he explains what they do and what the channel is all about. Finally, he prompts you to subscribe to never miss an update.
5. Design a Custom Channel Banner
Do you remember how everyone used to talk about how important the information "above the fold" was on your website?
This was because it was the very first thing a website visitor sees when they drop by. Well, it's no different on a YouTube channel.
Like a hero image or anything "above the fold," you should optimize your YouTube Channel Banner to grab people's attention.
A good custom channel banner should include more than just your logo. In fact, the best ones include helpful information about the channel itself, not just the business.
A great custom channel banner should include:
A brand for your channel like "Learning Center" or "Learning Channel"
Bullets of the type of content you produce
Your general upload frequency
Links to your website and social media profiles
Here's a great example from Aquila Commercial:

Need a helpful template for your channel banner? Download our YouTube Templates Pack.
Pro-tip: Custom links can be added in the "About" section of your YouTube channel and they will automatically show up in your banner. If you'd like to grow your audience off YouTube, this is a great way to do so.
How To Make Your Business Stand Out on YouTube
Although YouTube continues to become a more competitive platform for creators and hasn't necessarily been tailored for businesses, it allows all of its users to create a more engaging experience for its viewers.
A simple test for how "engaging" you've made your channel is to identify how many of the various customization features you're actually taking advantage of.
Once you've checked all the customization boxes, ask for feedback from colleagues or customers. See what they like or don't like and start to make iterations based on that feedback.
Ultimately, our job is to separate ourselves from the multitude of businesses using YouTube for free video hosting and instead provide an engaging experience for all our viewers. If we can do that, we're well on our way to becoming successful.
Free Assessment:
How does your sales & marketing measure up?
Take this free, 5-minute assessment and learn what you can start doing today to boost traffic, leads, and sales.