Are You Posting Too Much on Social Media?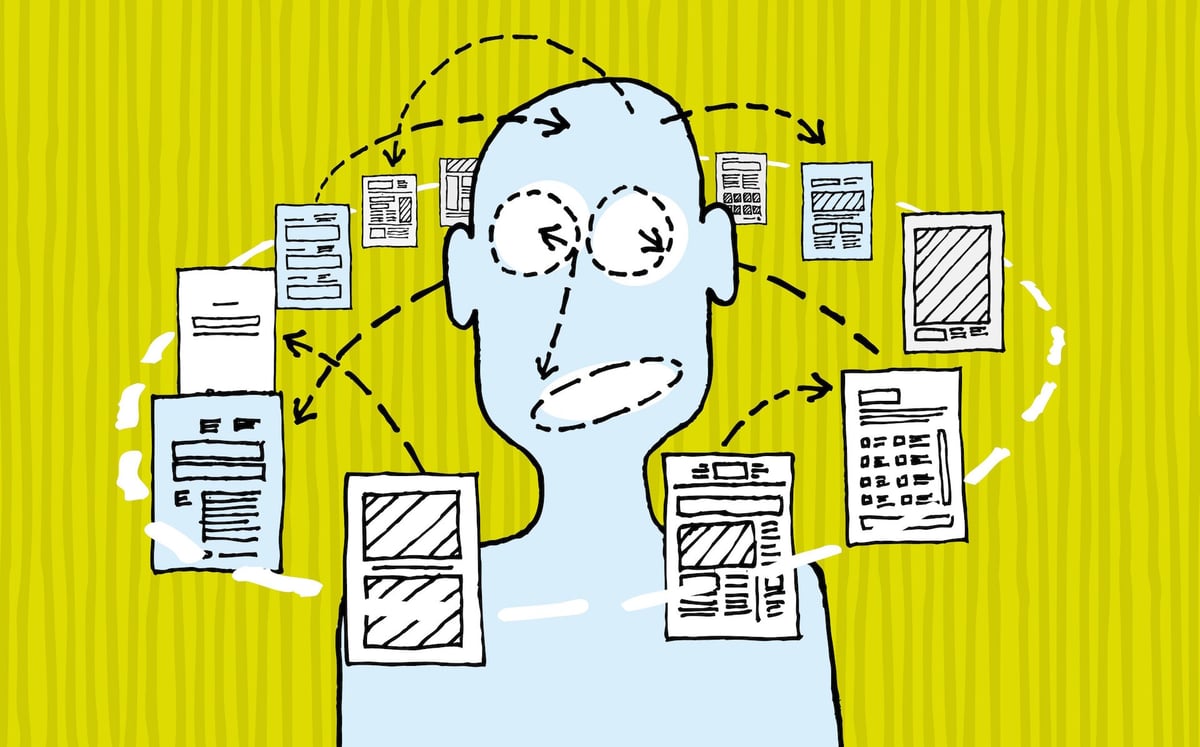 Nobody likes being spammed by a company through any method of communication, but that goes double for social media. As with your blog, or email marketing, it's important to make sure you're not sharing too much content across any of your social media platforms.
But how much is too much?
The answer isn't as simple as you'd think.
There are a number of different factors that play a role in your content's effectiveness, including the length of your posts, the quality and value of the content you're providing, and what social network your posting to.
Most importantly, the audience you're targeting with your posts can dramatically change how often you should be posting to social media.
When social publishing, you want to engage your audience, but not overwhelm them.
While considering all these factors, it's important to ask yourself these three questions to better assess your social media publishing strategy.
3 Questions to Ask About Social Media Sharing:
1. Are You Providing Quality Content?
Quality is always better than quantity.
You should only post content that your audience actually wants to read. If you're producing posts that aren't providing value to your target audience (educating, entertaining, etc.) then you shouldn't be posting on social media at all.
Make sure your content isn't published mindlessly; just shared for the sake of looking active.
Share content that is relevant to your audience and timely. Share industry news, fun facts or trivia, advice, or tips. Quality content gives your audience what they want and need to know, but with an original spin on it. You want to share things that people care about, but also take the opportunity to infuse your point of view into it and show your experience.
People followed you for a reason. Don't give them a reason to leave by not providing value or something new. Just because you post every hour doesn't mean that the content you're providing them is worthwhile.
2. Are You Only Promoting Your Own Content?
It's true that people follow you to get updates from your company, but they also look to you as a leader in the industry.
Social media is all about being social -- to create engagement with like minded individuals, as a way to develop relationships and identify yourself as an industry thought leader.
Consider using the 70/20/10 rule.
The 70/20/10 rule was defined by Crystal Vikaitis who breaks down your business' social media posts into three different categories:
providing your audience value

sharing the content of other individuals and companies

promoting your company
This means only 10% of the content you're sharing should actually be self-promotional.
It's also important to keep in mind that Facebook's algorithm takes into account engagement of your posts to determine how they will rank in people's newsfeeds.
When people like, share, or comment on content on your page (even if it's not your own), Facebook takes notice and the popularity of that content helps your future posts (including self-promotional pieces) get seen by more people.
Let your social media platforms be seen as a resource for your audience. Social media should be a place to educate and engage, without pushing your services at them.
3. Are You Losing Fans or Followers?
A decrease in followers is a good indication that you may be sharing too much content that isn't valuable.
If your followers feel like they're being spammed or don't get any value out of what you're sharing, they won't stick around.
If you notice yourself losing a lot of followers, it may time to evaluate your social strategy.
Make sure everything you're posting is relevant to your audience's interests, pain points, behaviors, or concerns. Sit down and really consider who your audience is and what they want to see on that specific platform.
As you start posting more useful, engaging content rather than just posting to get your name out there, you'll likely start higher retention or even an increase in followers.
Now that you've answered these questions to help you determine if you're posting too much it's time to start utilizing the best practices for posting across social media.
Social Media Publishing Best Practices
The length of your post and amount of sharing is always dependent on the social platform and your audience. Here's a deeper dive into three of the most popular social channels for businesses:
Facebook
Do you know how boring a Facebook page looks when it's just one sentence updates, two or three times a day? There's nothing to grab your audience's attention or reason for them to come back to your page.
You need something that makes your readers stop in their newsfeed and click to read your content. Adding a photo, for example, is a good way to make your audience stop and click on your link. Or take it a step further and add a video to your posts as it's becoming an important part of sharing on social media platforms like Facebook.
Make sure you're posting at the right times as well. Facebook posts get the most engagement Thursdays and Fridays and the least engagement on Wednesdays, but this may vary for any audience.
While what day of the week to post on facebook produces solid data the best time of day to post is still up for debate. Some reports say that 1:00 p.m. gets the most shares, while 3:00 p.m. gets more clicks. Try shooting for the early afternoon to get the best results.
Ultimately you should be using the Facebook insights and analytics features to determine what engagement you're page is getting and where. This should be the best way you can judge when to post and when you should be decreasing or increasing the amount you post.
Twitter
Twitter is used like a news ticker. There are thousands of new tweets every second, so posting frequently here is fair game.
With over 500 million tweets posted a day, your tweets can easily get lost among the noise, making frequent publishing even more important.
Some quick tips to get you started; sharing posts with 120 - 130 characters will likely get you the highest click through rate, using a photo of gif in your tweet gets you 313% more engagement, and using a hashtag makes it accessible to even more people than just your followers making it 33% more likely to get retweeted.
LinkedIn
According to the 2016 State of Inbound, 80% of marketers use LinkedIn for professional purposes, compared to only 73% for Facebook and 64% for Twitter.
That means it is a goldmine for your B2B marketing efforts. Share your content on this platform to establish professional thought leadership in your industry. Utilize tools like LinkedIn Pulse (their publishing platform) and LinkedIn Groups to help become a leader in your industry.
Make sure you're keeping all your posts through LinkedIn professional, this isn't the platform to use emojis or abbreviations like thnx or lol. This platform also gives you a larger character count than most other platforms so make sure you're taking advantage of it!
All of the the content you're sharing on this platform needs to evoke thought and most importantly providing value to your followers.
Since LinkedIn is reaching your audience in a more professional way engagement will be a little different than the other platforms. The most effective times for posting are before and after business hours between 7AM and 9AM and then around 5PM and 6PM from Tuesday to Thursday.
Free Assessment:
How does your sales & marketing measure up?
Take this free, 5-minute assessment and learn what you can start doing today to boost traffic, leads, and sales.