6 best ways to decrease the bounce rate on your website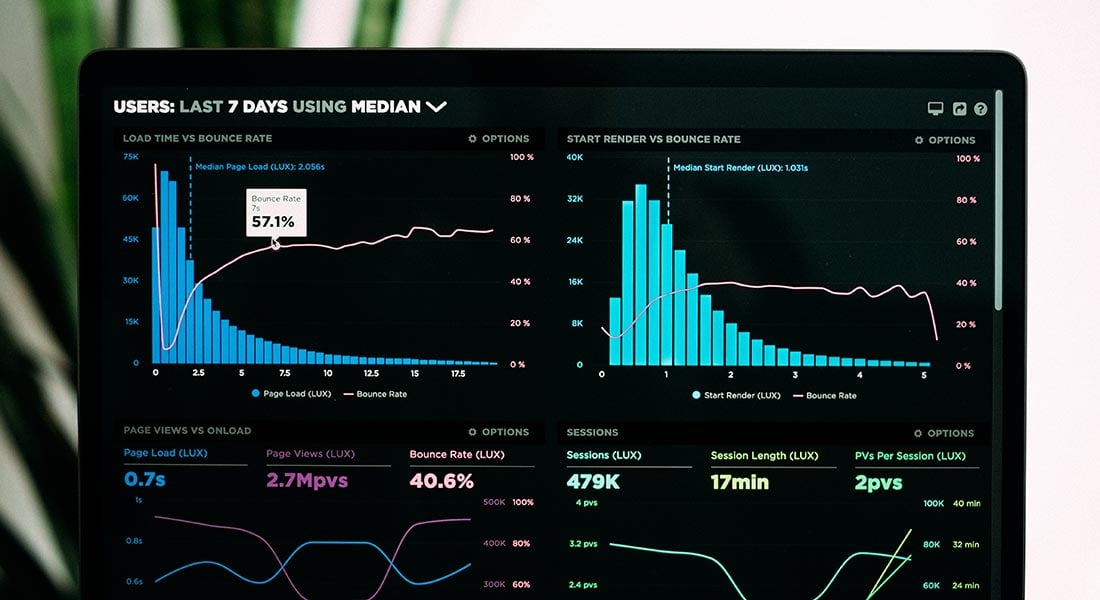 Many of us have worked tirelessly to increase our website's traffic, hoping this will also increase the number of people on our site who convert on our landing pages.
But what good is traffic if people aren't sticking around?
The last thing you want is to put work into attracting people only to find no change in other metrics (i.e. website conversion rate, returning visitors, session duration) or worse, seeing a negative change.
This is why monitoring your bounce rate is so important.
Your bounce rate can act as an indicator of some potential issues your website pages might be facing. Nailing down what the issue is could be the key to increasing other marketing metrics you might be tracking.
But what might those issues be?
In the past, we have broken down nine varying tactics you could use to lower your bounce rate, but in this article, I break down six of the most common UX problems web pages with a high bounce rate tend to have, with solutions as to how to tackle them.
1. Improve page speed
You might be familiar with the popular belief saying website visitors expect your site to load in two seconds or less. Well, you know what that means.
Every one-second increase in page speed can result in a 7% reduction in conversions.
Your users aren't going to stick around to wait for your pages to load. They'll just jump to your competitor's site instead, taking their contact info with them.
Good site performance gives you a competitive edge. Optimized web experiences lead to higher user engagement, conversions, and ROI.
With this in mind, it's important to monitor your website for pages with high traffic and high load time with tools such as Google Lighthouse, GTmetrix, or SEMRush.
Then, using tools such as Google Lighthouse and Pagespeed Insights, you can identify exactly what issues are plaguing your site.
Some of the most common solutions these two tools usually suggest when it comes to a high page speed are:
Smaller images (below 150kbs)
Staggering images loading below the page fold
Minifying your CSS and JS files
Avoiding multiple page redirects
Reducing assets loaded on the page (images, files)
Make sure to test on both mobile and desktop. With Google's 2018 rollout of mobile-first indexing update, it's no longer enough to focus only on how your desktop site loads, but it certainly is an appropriate place to start.
2. A/B test entry pages with the highest bounce rate
One of the best ways you can improve your bounce rate is to decrease it on your website's most visited entry pages.
In many cases, a large portion of these pages are blog articles, suggesting people land there looking for something specific, only to find your page doesn't have it, or that they can't find it.
For example, say a user searches the keyword phrase 'buyer persona template' and your article ranks on the first page.
If your article isn't supplying an actual usable template they can use to create their buyer personas, they will likely leave.
To tackle this point, I'd recommend generating a list of at least 10 pages whose average bounce rate is higher than 70% (if you need to go lower, you can start at 56%).
Then take time to research what keywords they are ranking for, using either Google Analytics, SEMRush, or HubSpot. From there, review competitor articles ranking for similar keywords, and see if there are any trends between them that your article doesn't have.
You can even use Google's answer snippet to help you discover questions you may not be addressing in your article.

From here, find a few things you could change for each page. Then, update those articles, or, if possible, A/B test the old version with the updated version (using tools like Optimizely, VWO, etc.)
In two weeks, revisit the pages and see if those changes are having a positive, neutral, or negative effect on your bounce rate.
Even if you find you've reduced a page's bounce rate by 2%, that at least lets you know you may be headed in the right direction.
3. Create a helpful 404 page
No matter what, some of your users are going to end up finding themselves hitting a dead end on your site.
Sometimes your users end up there because they click a link you entered incorrectly, or maybe you took a page down and forgot to add in a redirect for the old URL.
Either way, the last thing you want is your users ending up somewhere with nowhere else to go.
There are some pretty creative 404 pages out there, many of the best using a combination of humor and contextual solutions to help the user find what they might be looking for.
For example, in the Amazon and HubSpot examples below, both recommend other pages to visit (homepage or blog) to direct users back to a more familiar area.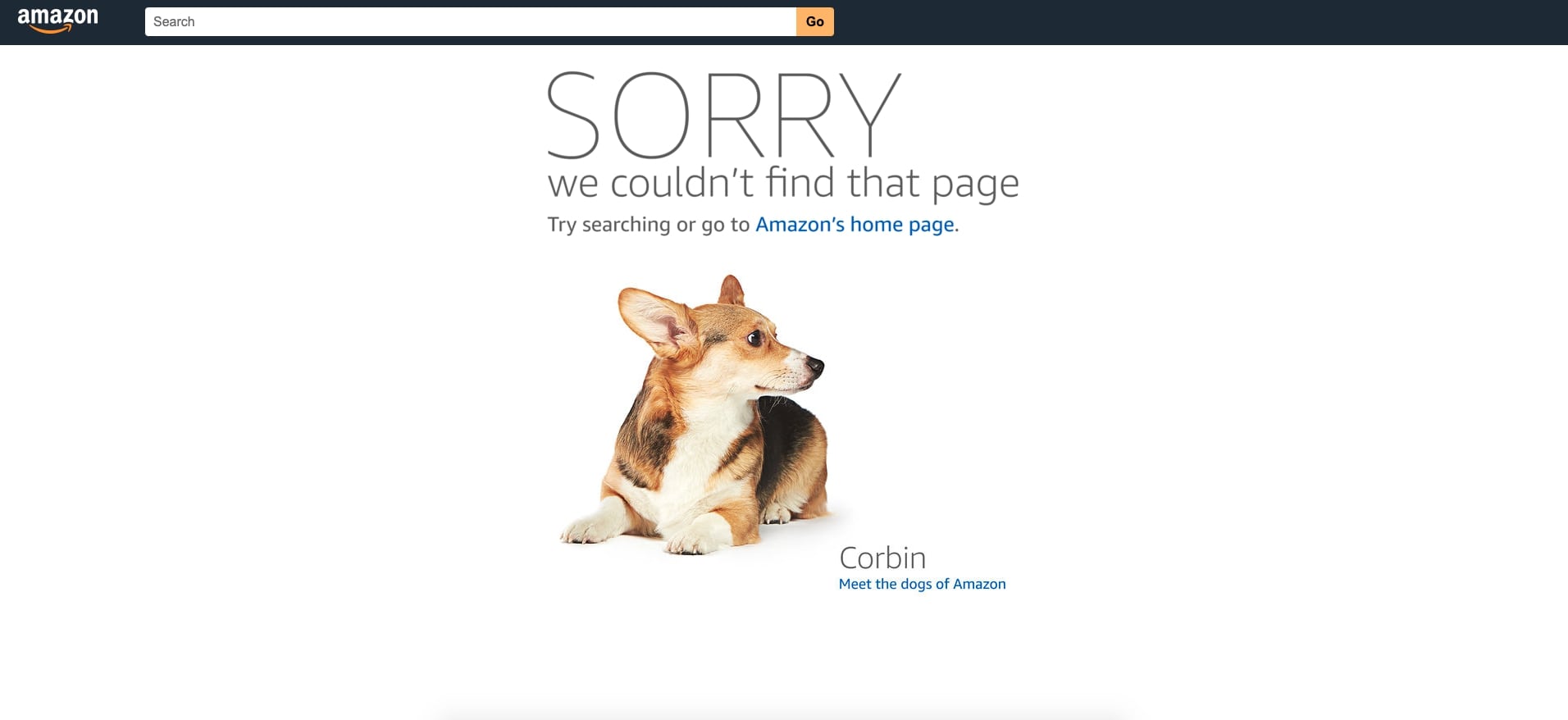 Amazon's 404 Page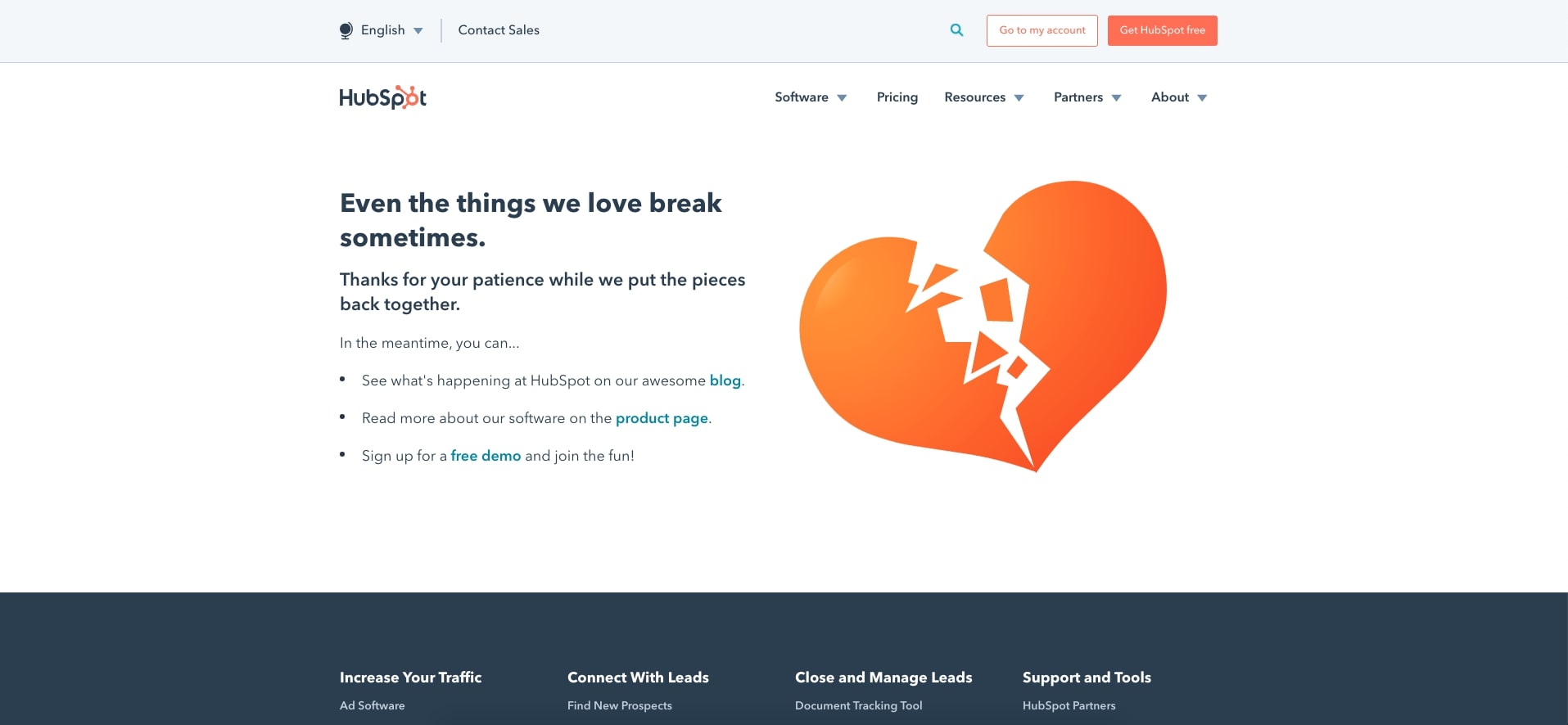 HubSpot's 404 Page
This increases the likeliness that the user will click through one of the suggested links, as opposed to leaving the site entirely.
Adding humor to the page can also help ease user frustration, making it seem as though they discovered a website 'easter egg.'
Adjusting your 404 pages to achieve a similar experience will ultimately make it easier for your users to get back on track on your site.
4. Open external links in a new tab

If you're practicing good linking SEO, chances are you're linking to other external website pages to reference statistics, quotes, or resources.
But, in doing this, many of us forget to make sure those links open up in new tabs, rather than in the window they are already on. This can lead to a huge spike in your bounce rate.
One of the situations you want to prevent is users seeing a link in the first paragraph or two or your article, only for them to click it and leave your website.
You lose their attention, and it's also not an ideal experience for them.
If they decide to go back, your user has now completely lost their place in your article, making it that much harder for them to continue a journey towards conversion.
When staging your article, take the time to make sure these links open externally.
Give your users the option to return to your article if they are finished with the new one they opened, especially since this might be the desired behavior for many.
5. Review and optimize titles and meta descriptions
Far too often companies choose not to optimize their title tags or their page meta descriptions.
As a result, users can be unsure of what they'll find on the page, making them quickly bounce after clicking through from Google. Or even worse, if your page lacks a meta description, it won't rank as high and users likely won't click through at all.
Meta descriptions, though, are especially important to users because they help them determine whether a particular search result is right for them.
More importantly, when users type a keyword into Google Search, words that match the search term are bolded in the meta description. This helps to differentiate that result from the rest of the listings and to tell the searcher to consider that result.
(See how in the example below the keyword "value proposition" is bolded.)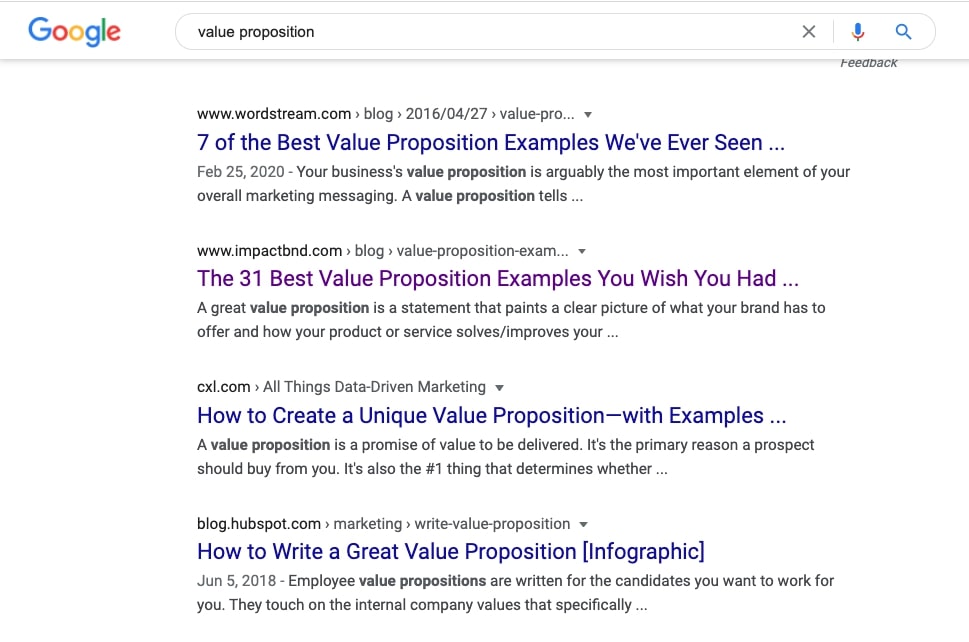 On the flip side, you also need to make sure your meta descriptions and title tags are an accurate representation of what's on the page.
If you're writing ones that lead your user on to click, only for them to be left high and dry once they click though, they'll most certainly click the back button.
In your quest to update your meta descriptions, you can use this guide that tells you the formula for writing ones that will help drive your users to your pages from search engines.
6. Strategic internal linking
One of the primary goals with your website is to find ways for your users to navigate through more than one page on your site, ideally ending up at a point of conversion.
This not only helps decrease your bounce rate, but it also makes it easier for Google's spiders to crawl your site and rank each page.
It also helps increase user session duration too, which Google uses as a ranking factor.
This doesn't mean you should flood your article with tons of links. The overwhelming amount of blue underlined text with minimal black text will make the article harder to read. Too many links also cause all included links to lose their importance.
When internally linking, link text to pages that further explain a point, provide a resource for the user to download that's highly relevant to the article, or are next installments of that article (part 2, 3, 4).
Ultimately, make sure the way you internally link provides value to the user. The last thing you want to do is send users to unrelated pages.
To develop an internal linking strategy, I recommend checking out Neil Patel's guide, which walks you through proper techniques to make sure you're doing it right.
Remember, find solutions that put your users first
As you go about reducing your bounce rate, you have to keep your user experience top of mind. Gradually increasing their time on the site is only possible if you are fulfilling their needs with any strategy you implement.
Stay consistent with your testing, document what does and doesn't work, and be patient with the results.
Some changes may certainly produce quicker results, but others may require you to wait longer before you realize if they've helped or not.
Free: Assessment
Does your website build trust with buyers and bring in revenue?
Take this free 6 question assessment and learn how your website can start living up to its potential.