The Inbound Master's Guide to Conversion Rate Optimization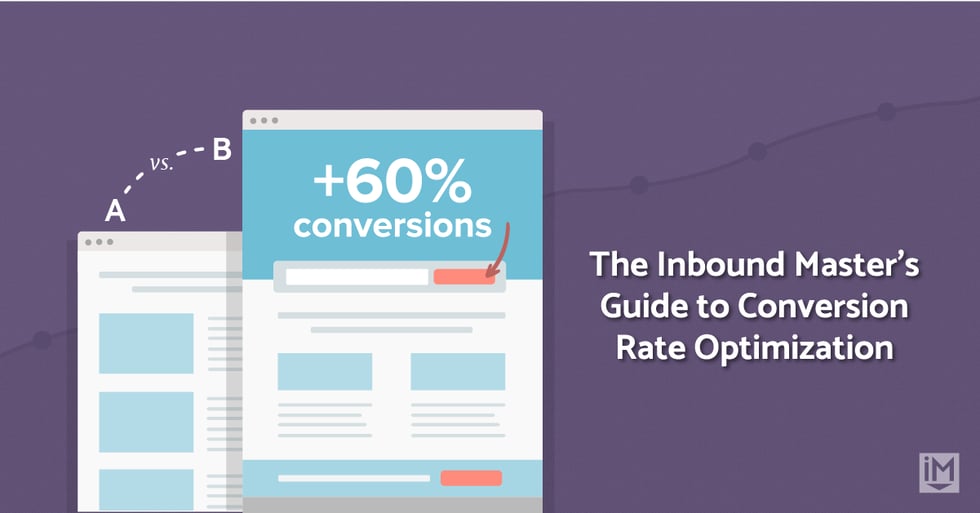 November 16th, 2016 min read
Conversion rate optimization (CRO) is one of the defining tactics that separates the modern digital mastermind from marketers and advertisers of the past.
In fact, CRO is what allows us to improve our marketing efforts exponentially quicker than marketers with traditional advertising methods ever could.
With traditional advertising (what we usually refer to as outbound marketing), you would usually run a campaign for an extended period of time and then wait for it to end before seeing the results.
Once the campaign ended, you would review the performance (typically just an estimate of its reach) and take a guess at what changes to make, if any, to improve the next campaign.
Thanks to CRO, you can stop just guessing.
Before we get deeper into this, let's start with the basics.
Make sure to bookmark this page and use the links below to jump around as you continue to explore conversion rate optimzation.
Table of Contents
Want to learn more about digital sales and marketing?
Master digital sales and marketing when you join IMPACT+ for FREE. Gain instant access to exclusive courses and keynotes taught by Marcus Sheridan, Brian Halligan, Liz Moorehead, Ann Handley, David Cancel, Carina Duffy, Zach Basner, and more.
Access hundreds of FREE courses and keynotes