7 Top CRM Software Features You Need to Know in 2019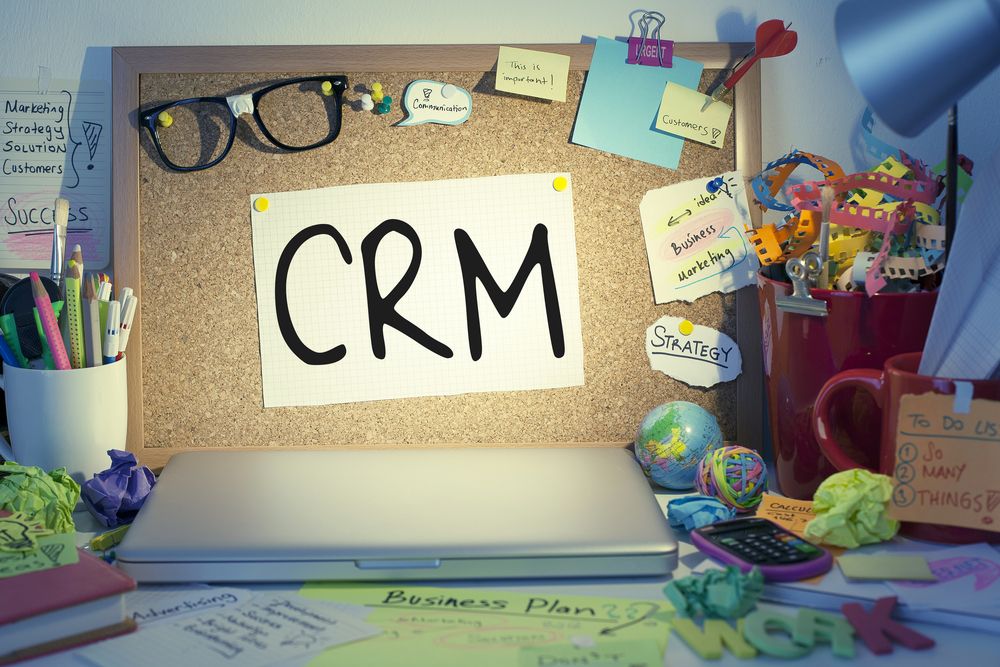 Deciding which customer relationship management (CRM) software is right for your business is an important decision.
In addition to the sizable cost, your CRM will have a tremendous impact on your team's organization as well as how it engages with leads and customers.
With so many options to choose from, it helps to know what you should look for before making the investment.
Fortunately, it's not as complicated as it seems.
There's no shortage of feature-rich CRMs on the market and finding all of the features you need isn't challenging. The real challenge is finding the CRM that your team will stick with.
The primary goal of a CRM is to improve your interactions with leads and customers, but it should also make your life easier. It's counterintuitive to use a CRM that overcomplicates things -- because your team will eventually abandon it and you won't get any of the benefits.
Most platforms on the market today will meet all of your basic needs, but only a handful will have a positive and lasting impact on the day-to-day routines of your team.
All that being said, here are some general guidelines you should take into consideration when looking for a CRM software for your business.
1. Simplicity of Use and Integration
The number one you should look for in a CRM is ease-of-use. If your employees can't figure out how to use a software quickly, chances are they simply won't use it.
You can (and in many cases, should) create in-house training programs to get employees up-to-speed, but the more complicated the CRM is to pick up, the more time and resources you'll have to invest in training.
CRM adoption is a widespread problem because employees either don't know how to use theirs properly or they see it as an inconvenience.
Even if a CRM is simple enough to use, it still needs to integrate smoothly with the processes your company has in place -- or you'll need to create new processes.
Perhaps the biggest benefit of the HubSpot CRM (besides being free) is how easy it is to use and adapt. If you're already on HubSpot, contacts are automatically dropped in from your lead generation efforts.
2. Remote and Mobile Access
Businesses require flexibility in the digital age. A CRM that doesn't allow remote and mobile access is not a great option for modern companies, especially those who have employees working in various locations.
Without remote access, you won't be able to add data easily while at a trade show, client's office, or from anywhere else offsite. This might not be a complete deal-breaker for some companies, but it will likely cause a big inconvenience at some point.
To avoid this, look for a reliable SaaS CRM like Salesforce or once again, the HubSpot CRM.
3. Integrated Analytics and Actionable Reporting
Analytics help businesses like yours make informed decisions based on how leads and customers are already engaging with your brand online. For this reason, integrated analytics is a must-have feature with any CRM you use.
The amount of data a CRM can collect, however, can be overwhelming, which is why you need a CRM that not only tracks it, but converts it into actionable information.
A good CRM will let you easily generate reports from your analytics that your sales and marketing teams can use to track their progress and identify areas where improvement is needed.
4. Reliable Security & Recovery
Long term, your CRM will house a great deal of valuable information and become one of your core assets.
Because of this, you need a software that takes strict measures to prevent data loss and malicious cyber attacks. It should also provide reliable access and recovery of your data in the event of an outage or attack.
Your organization should also always take into consideration who has access to what information and look for a CRM that provides role-based security options.
5. Customization Options
There is no one-size-fits-all CRM solution for all organizations.
Every business is unique, so it's important that the CRM you choose is customizable and flexible. If a CRM doesn't support your company's processes, you won't get the full value of your investment.
This starts with a dashboard and contact fields that are easy to customize and extends to the most advanced features like creating lists and qualifying.
Many CRMs will offer customizable features at different tiers, while others with offer premium templates and add-ons to fit your organization's needs.
Another reason we love the HubSpot CRM is that it allows you to add custom fields, filter records, select and organize contact columns, and save custom views easily, among other things.
6. Syncs With Marketing Software (and Other Third-Part Apps)
One of the major inconveniences that curbs CRM adoption across organizations is lack of integration. If you're using marketing automation software, you want to be certain that it integrates with your CRM seamlessly.
It's much nicer to have access to all of your marketing and sales information at once, without having to constantly flip back and forth between windows.
Also, it makes handing off leads between marketing and sales significantly easier.
The HubSpot CRM is always working in the background so everything is synced up without us having to make changes in multiple locations.
7. It Scales With Your Business
Before you decide which CRM your company will use, plan for the future. Make sure you choose a CRM that can grow with your business, based on your performance and goals.
Your organization might be small now, but based on your goals, it may not stay that way for long.
The best CRM will be a partner you can count on in the long-run. Once you and your team get used to working with the one you choose, you won't want to switch to another software after a couple of years.
Free Assessment:
How does your inbound marketing measure up?
Take this free, 5-minute assessment and learn what you can start doing today to boost traffic, leads, and sales.
Get Started
Free Assessment:
How does your inbound marketing measure up?
Take this free, 5-minute assessment and learn what you can start doing today to boost traffic, leads, and sales.
Published on August 17, 2016