Subscribe
Join 40,000+ sales and marketing pros who receive our weekly newsletter.
Get the most relevant, actionable digital sales and marketing insights you need to make smarter decisions faster... all in under five minutes.
Thanks, stay tuned for our upcoming edition.
Dissecting Error 404: Things That Could Happen If Your Page Is Broken [Infographic]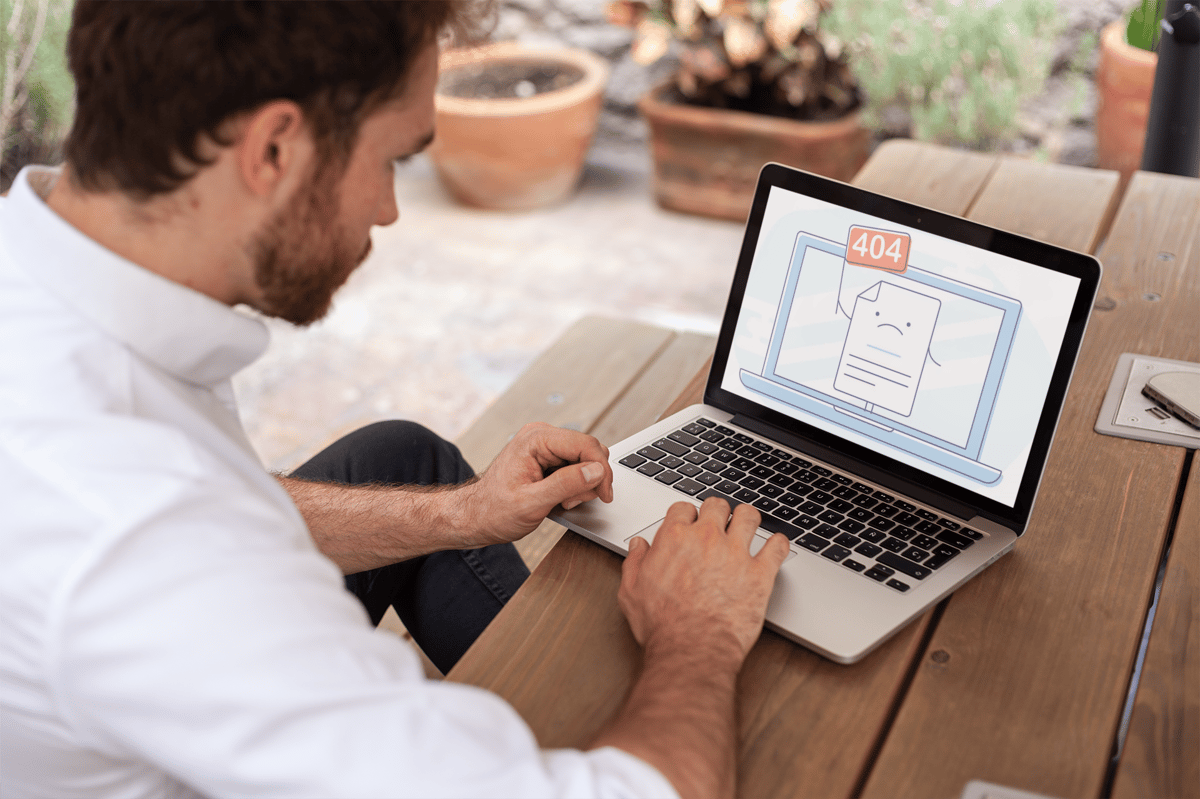 Picture this, you're surfing the web looking for the perfect outfit for an upcoming wedding, you find it, click to read more and it happens...404 error, this page no longer exists.
We've all stumbled upon 404 errors, also known as broken links, either by exploring the world wide web or by skimming through our very own website, and it can be incredibly frustrating. The problem is that it can also have a huge impact on your site usage and performance.
Spiralytics Performance Marketing put together this infographic to help you understand 404 errors and help you resolve them.
What causes a 404 error?
A user can stumble upon a 404 error for a number of reasons. Some of the most common are:
A page from the site was removed
The URL of a page was updated
An internal link on the website is misspelled or input incorrectly
A site (ACTUALLY) no longer exists
A user misspells a URL while typing it in
Do 404 errors really matter?
You may think having 404 errors on your site is no big deal, but it can have some major effects on your visitors and site usage.
Visitors can get frustrated and leave your site altogether. If they cannot easily find what they are looking for on your site, they will go to a competitor's site, and this will cause your bounce rate to go up and your traffic to go down.
As search engines crawl broken links, your website will lose its brand authority — and search engines will determine that your site is not well-maintained or reliable. This may result in your pages no longer being shown on the SERPs (search engine results pages).
But, all is not lost!
The great thing about 404 errors is that they can be fixed!
If you are recreating a current page on your site, make sure to keep the URL the same if possible. If you MUST modify your URL structure, it is important to set up a 301 redirect to ensure users get to the new URL and website page.
Additionally, when removing a page from your site, you should also set up a 301 redirect to a complementary page so that a user may still find the information they are looking for.
Depending on the platform that your website is built on there are different ways to set up a 301 redirect. If you have a WordPress site you can use a plugin like Redirection. If your site is built on HubSpot, this article can help walk you through the steps.
Another great way to combat 404 errors is to have some fun with your 404 error page by creating a custom one. Provide an easy way for users to get to some of your top-visited pages by including buttons or links on the page. Here is one that our client, Weld.com created with quick link buttons and a funny video to go along with it.
There are also a number of tools to help you pinpoint and fix 404 errors:
So, what are you waiting for? Check out the infographic below and start fixing those 404 errors!

Free: Assessment
Does your website build trust with buyers and bring in revenue?
Take this free 6 question assessment and learn how your website can start living up to its potential.