Essential Videographer Gear: 5 Accessories for Successful Video Marketing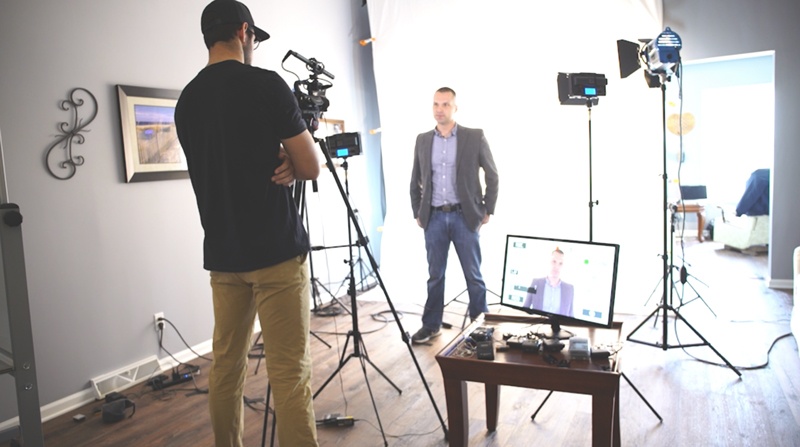 Want to shoot amazing marketing videos your audience will love, but aren't quite sure if you have all the right equipment?
Over the past year here at The Sales Lion, I have been able to learn quite a lot while being the team's videographer.
Whether I am out shooting a keynote, or even just going on a hike you will almost always see me with my Canon 5D Mark III. Because of this I receive numerous questions on the gear I use to shoot with, whether it is for #TheBalance or even our video learning center content. I am like most videographers, I love gear and I am always looking at the newest tools and gadgets. What I also have noticed is that we can get too focused on the newest stuff and neglect to get the tools that will make our lives as videographers easier.
For this post, I would like to discuss the 5 tools that I use on a daily basis. These are the tools that every videographer should have and are the tools I cannot live without. These tools will vary for everyone, but for myself, these are the tools that help me get the job done.
Videographer Gear: 5 Accessories You'll Need
#1 Hard Drive/Solid State Drive (SSD): You're gonna have loads of footage and want to edit fast

You have just shot your first couple of video files and you need to remove the footage from your SD cards, where do you put the footage? The first tools I would like to address is the hard drives and solid state drives. These are tools that allows you to store your footage externally. These are very important tools for the fact that they keep your footage in a portable location. They also free space on your memory cards which allows you to shoot more footage.
These items are a must for any creative.
The type of hard drive and SSD I use are: G Drive mobile with thunderbolt connection and the Samsung Portable SSD T3.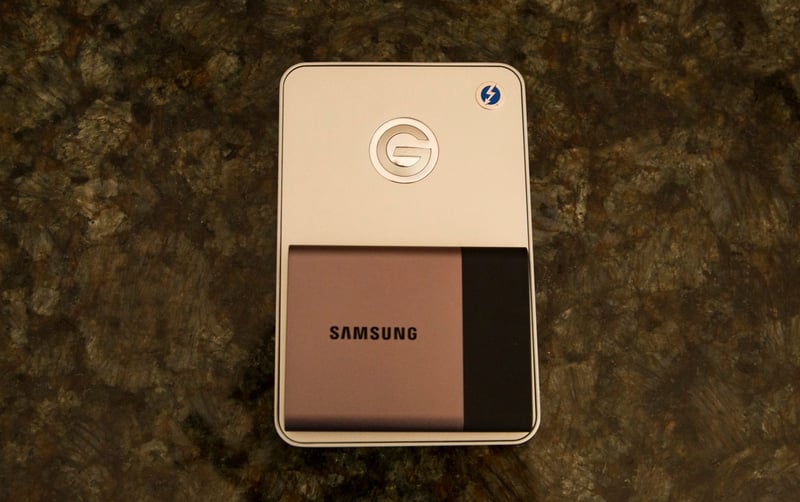 I really enjoy these two drives because they are small, lightweight, and extremely fast. It is crucial to find hard drives and SSD's that have a decent amount of storage space while also having a fast transfer rate, this way you can get to editing those videos faster and in turn back out to shooting more content. It is important to know you are going to have gigabytes of footage, hopefully, and you should be filing this footage onto a Drive that has plenty of storage. It is also wise to get into a habit of backing up your footage. Backing up to another Hard Drive or SSD is, honestly, a must. So I recommend you get a few of these Drives because lost footage is truly never fun.
#2 Neutral Density Filters (ND Filters) or Ultra Violet Filters (UV Filters): Create clean shots easier and with proper lighting
You're shooting and you look through the viewfinder and your subject looks over exposed but your ISO and Shutter speed are already set to their ideal spots. The next thing is to change your aperture but then you lose that nice blur effect or "Bokeh." What do you do?
The next tool in your bag should be some ND or UV Filters.
These filters help block some of the Sun's rays and allow for cleaner shots. Another advantage of using ND or UV Filters is that it helps to protect your lenses.
I currently use a pair of filters made by Altura photo. These filters are not expensive and come in a great foldable case that makes it super easy to store away.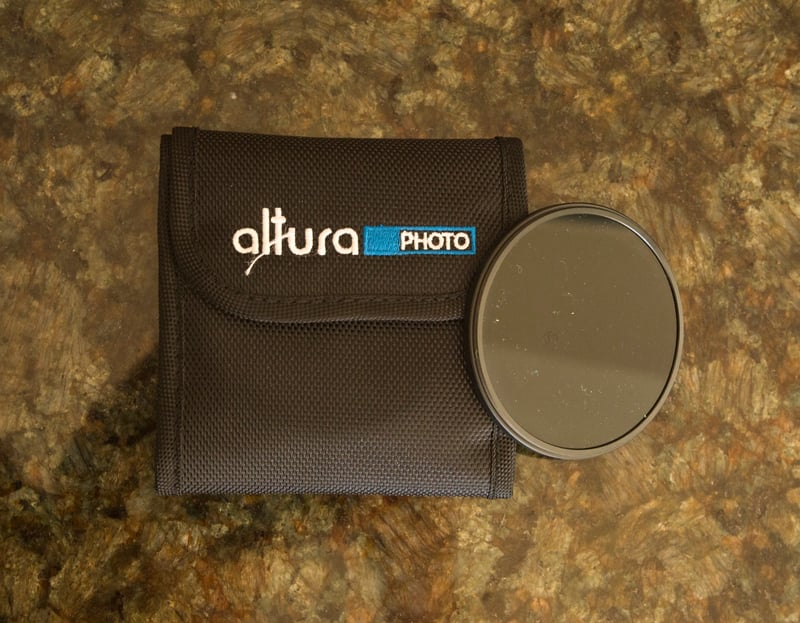 Another plus for this set is it comes in three different strengths.
On more sunny days you can use the higher grade of filter to create cleaner video. It is also important to note these filters can be used inside as well. ND or UV filters are great because they allow you to use a shutter speed at slower rate to look more realistic and avoid flicker from your light source.
For video, I usually shoot around 1/50 to 1/60s. With ND or UV filters, you can stay at this level of shutter speed while also keeping your aperture at that nice bokeh level and not having to worry about an overexposed subject.
#3 Headphones: Get optimal sound quality and be comfortable doing so
Headphones might be the simplest tool any videographer has in their bag, but when you forget them it feels like the world might actually end.
Here is a couple of things I recommend when it comes to headphones:
Have a pair of headphones that just lives in your bag all the time. This way you will never be without headphones and can always monitor the recording sound to your camera and quickly review footage.
Small earbuds work great for this.
When it comes to editing footage, I do recommend you get some headphones that are noise canceling and fit completely over your ear. I use Audio Technica ATH-M50x. These headphones provide studio sound quality and are designed to fit over your ear without discomfort.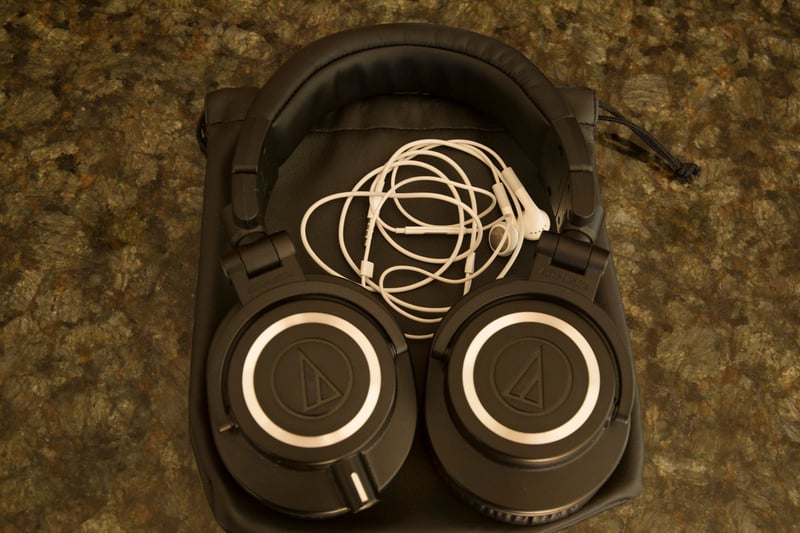 As a videographer, you will spend hours upon hours reviewing footage and editing and you will need comfortable headphones. Audio Technica also gives you multiple cord lengths depending on your setup could be quite useful.
I personally like these headphones because they look slick, provide a really great sound (allowing you to hear all those minor noises that you might want to take out), and are very lightweight.
I will say the way they fold up and the case they come in are not military grade, so you need to treat them well.
I personally leave these on my desk because my trips are usually only for a few days and I can make it back to my desk before I need to turn a video around, but if you configure your bag appropriately they are a great addition.
#4 SD Card Holder: Organization, protection, and avoiding horror stories
This item, honestly, was not the first item I went out and purchased, then in conversations with other photographers and videographers I started hearing horror stories and then went and got one for myself.
SD card holders are items that I thought I could live without. And honestly, if you are very careful and maybe only using one or two cards, you can make do without.
In my case, I have a handful of cards and am constantly replacing full cards with empty ones. At first, they lived in a bag inside my bag; then for my own piece of mind, I picked up an SD Card Holder.
The card holder I use is a Pelican SD Card Holder. This case is a tank for SD Cards. It's waterproof and built really well; it is like the LifeProof cell phone case for SD cards.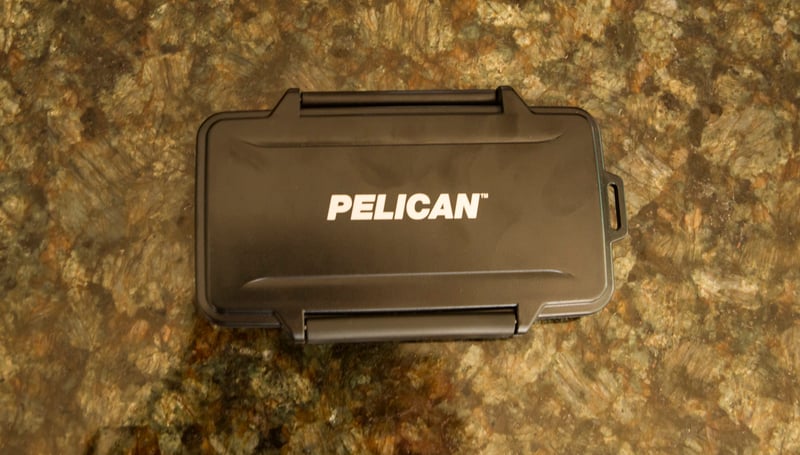 This case does only hold SD cards. So for those out there who have CF cards, you'll have to find a different case.
Now I personally have a CF card, but I only have one. So it just lives inside my camera's body.
Having a case for your SD cards (or CF cards) is a great to include in any creative's bag and gives you that little bit of piece of mind to know that your cards are well protected.
#5 Backpack: Get your gear there safely, and keep it organized
Anyone that uses camera gear knows the struggle involved trying to find the right bag.
Backpacks, for me, are more than just about looks and style; they must be functional and built well.
This is an item that is going to be housing your gear: the gear that is the key to your job and what makes you money. So when buying a bag, make sure you are truly doing some research to make sure that it is going to be the right bag for you.
Personally, I use the LowePro ProTactic 450 aw. This bag, in my opinion, is one of the best bags on the market.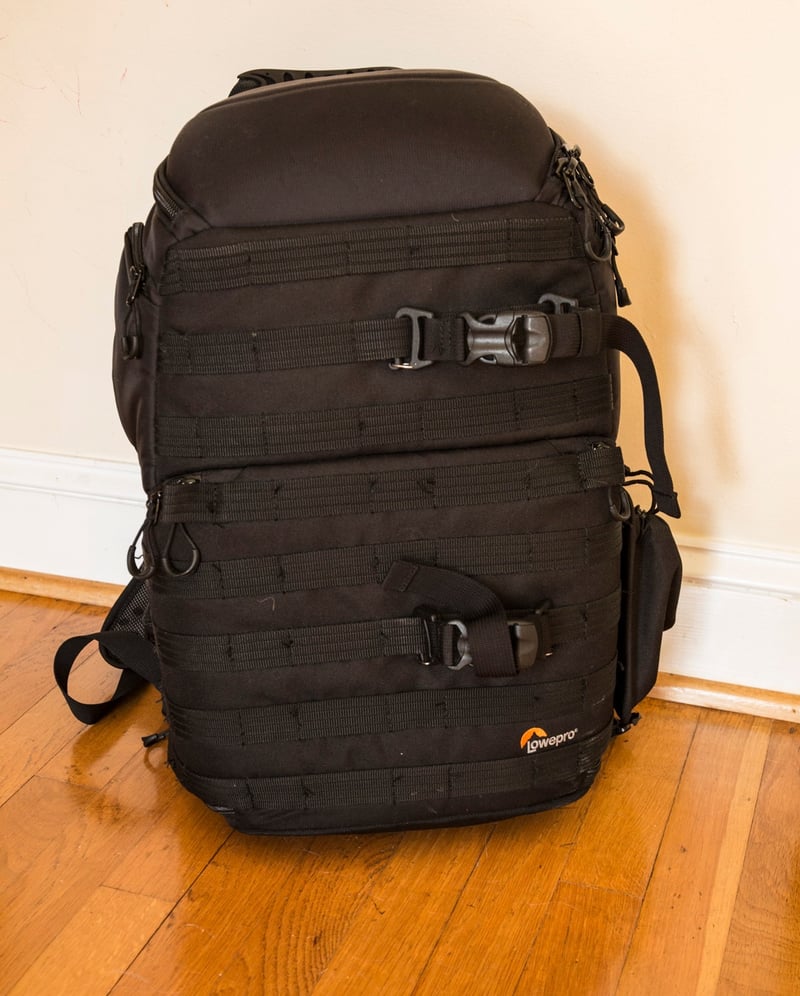 It has a very high-quality build, you do not have to worry about the outside ripping or the straps tearing. The biggest benefit that I have found with this bag is the inside slot setup. The pieces are very easy to remove with their velcro design but also not built too flimsy they support all my gear.
Another feature that I really enjoy about this bag is being able to attach things to the outside of the bag, like tripods, water bottles, and even just an accessory bag.
With my current setup, this bag can house two cameras, a shotgun mic and lavalier mic, batteries with chargers, three lenses (one being a 70-200mm), and even my 15-inch MacBook Pro.
The ProTactic Model comes in multiple sizes; 450 being the largest and stepping down to the 350 and then the 250.
For those who are more into sling bags, they do also make a ProTactic Sling line as well.
Extra Gear: Cleaning Kit
After making this list I realized there was an extra tool that needed to be on the list. A very simple item and will help keep all your gear working to the best of its ability, and that is a Cleaning Kit.
There are numerous brands out there what you really need is something to blow the dust off your camera sensors and lenses, as well as a nice microfiber cloth. These two items will make sure your lenses and camera bodies stay functional and in tip top shape.

Final Thoughts
So there you have it.
These are the 5 tools that every videographer should have for their marketing videos.
At the end of the day, it does all depend on your needs.
If you are on the go, like I am here with The Sales Lion, these items will be perfect.
I would like to leave you with one thought and that is this: when it comes to gear, do not fear the fact that you may not have all these items. Everyone's budget and needs are different; at the end of the days it's all about making content for our customers and viewers to see and share.
Thank you for taking the time to read this article I hope that this list of tools helps you get off to a great start with your video marketing efforts.
Free Assessment:
How does your sales & marketing measure up?
Take this free, 5-minute assessment and learn what you can start doing today to boost traffic, leads, and sales.