What Google's plan for a cookie-free Chrome means for marketers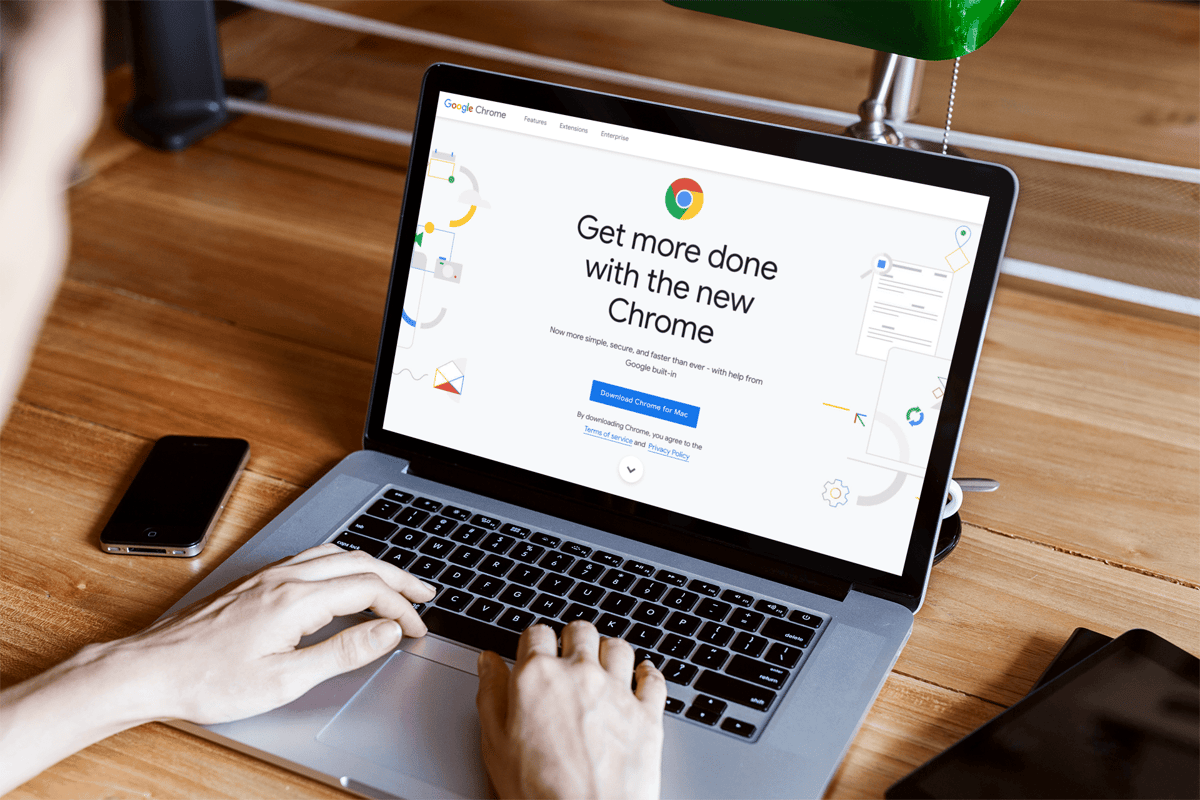 Google's Justin Schuh, director of Chrome engineering, recently released a blog post stating that Google Chrome intends to kill off third-party cookies by 2020.
This proposed change introduces friction for advertisers and marketers who continue to rely (for better or worse) on third-party cookie tracking to display relevant ads to users.
What does this mean for advertisers in today's hyper-competitive market? How will this impact marketers' ability to track users based on actions? And why would Google discontinue and disrupt on a significant portion of its Display Network ad model?
Putting this announcement in context
While some advertisers may see this news as Google biting the hand that feeds it, this change isn't entirely unexpected.
In June 2019, Mozilla rolled out Enhanced Tracking Protection — which blocks known third-party cookies — for 20% of its user base. In September 2019, they made the feature de facto for all Firefox browser sessions.
Apple has already been fighting third party cookies since 2017 with their Intelligent Tracking Prevention and has strengthened it to block third-party cookies over the past three years (a move that sparked investor fear that Google would take a similar stance).
Apple directly called out Google by releasing its WebKit tracking prevention policy framework, which "describes the web tracking practices that WebKit believes, as a matter of policy, should be prevented by default by web browsers."
While both Apple and Mozilla immediately leveraged their third-party cookie blocking features to win market share and pressure Chrome, Google has been hesitant.
It makes sense. To put it bluntly, Google has more to lose. Mozilla's nonprofit revenue stream is supported by deals inked with Google in the past, and ad sales still make up a relatively small portion of Apple's business model.
For Google, ads are life. Over 80% of Google's Q3 2018 income was from ads — which has increased year-over-year. Google is trying to please all parties: users who crave privacy and advertisers who rely on tracking data.
Over 80% of all Americans agree that digital privacy should be a key concern for Congress. 81% of Americans think that the risks of data collection for companies outweigh the benefits.
Google's hand is forced. If it wants Chrome to stay the dominant browser, it needs a privacy plan.
But Google is patient. To help fend off the waves of privacy enthusiasts and buy themselves a two-year timeframe, Google released a study claiming that revenue decreased 52% on impressions without cookies.
Google needs time to create a mechanism that gives advertisers value without third-party cookies. And, Google is trying to balance public opinion with tech nuances.
If it stops third-party cookies today, Google is worried that harder-to-catch tracking methods like fingerprint tracking will swarm the web.
So, while this move may feel like a gut punch to some players in the advertising circle, Google is trying to balance revenue with growth. And, according to the blog post, Google has a trick or two up its sleeve.
Google's privacy sandbox
Google claims to be working on a Privacy Sandbox feature that would make third-party cookies obsolete. The details are sparse, but Google claims that this system would help advertisers show relevant ads and keep ROIs stable without sharing much information.
In this proposed cookie-free future, Google's Privacy Sandbox would rely on a set of APIs to aggregate user data.
Perhaps there would be some blockchain-like features to provide anonymity while still sharing relevant data to marketers and advertisers?
As with most Google changes, expect the cookie-free era to be built on a set of web standards. While Apple has already developed its standards, we may see the three big browser providers come together with a single framework.
Otherwise, Google's framework will likely take precedence, given its relative market share and influence in the advertising community.
What does this mean for Google?
If Google's technology works, it will be business as usual. Even if it doesn't, marketers will adjust.
Could this be the slow death of display ads? Maybe, but probably not. Either way, Google still has Youtube and Adwords, which together make up the vast majority of its advertising revenue.
Eliminating cookies is a necessity. Twitter recently announced an end to third-party data on its platform. Facebook pixels now rely on first-party data. And YouTube even removed third-party pixel tracking. This change has been looming on the horizon.
Google is trying to figure out how to do it right. While some critics complain that Mozilla and Apple rushed headfirst into the privacy problem to win some headlines, Google is taking a slower, more rigorous approach to weeding out cookies. We'll see if it pays off.
What does this mean for marketers?
As marketers, we're used to the friction between privacy and ROI. How can we boost revenue without invading people's lives?
The vast majority of marketers would agree that privacy is a critical concern in 2020, and we would venture to say that most of you reading this would love to be able to maintain profits without using third party cookies.
It's the dream.
We all know the future of marketing is built on trust, branding, and customer-centric advertising practices. Currently, advertisers are stuck in a rut. The technology available to them to secure an ROI is often based on plentiful user data. If you don't use it, your competitors will.
Now that CCPA, GDPR, and all of the other regulatory frameworks have busted the dam open, handling data is becoming more complicated than ever.
If Google can successfully eliminate the need for third-party cookie tracking without severely crippling campaign performance, that's a win for everyone. Even if it fails, we'll all adjust.
Winning as an advertiser isn't just about creating the best campaigns and having the smartest strategies; it's about your ability to anticipate and react to change. This isn't doom-and-gloom; it's just another door that leads to the same future.
The unregulated data boom is over for advertisers. And it's about time.
Free: Assessment
Does your website build trust with buyers and bring in revenue?
Take this free 6 question assessment and learn how your website can start living up to its potential.