"How To Be More Likable On Camera" [Film School For Marketers Podcast, Ep. 3]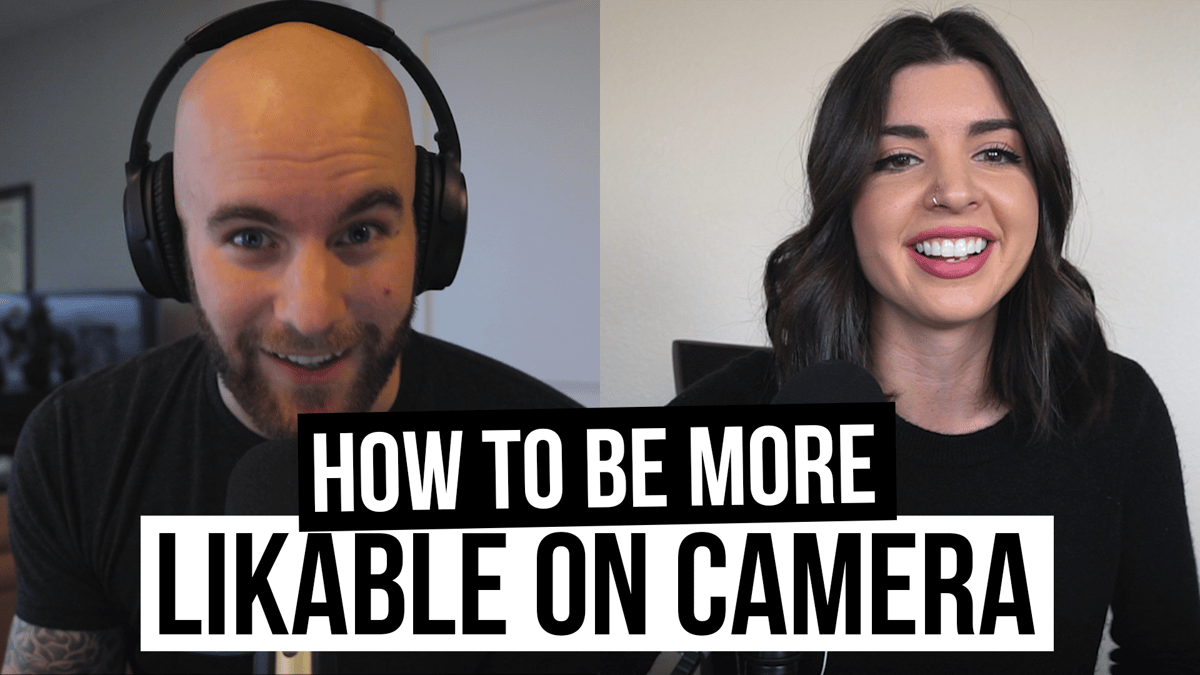 Getting started with video is half the battle - and if you and your team are already on the video producing bandwagon we applaud you - but simply creating video alone won't make you successful.
In fact, being likable on camera could be the make or break reason why someone chooses to engage with you or not.
On this episode, Zach and I dive into the simple things you can do to improve your on-camera skills.
Before we dive into our topic, Zach mentions some exciting news about a new feature LinkedIn is releasing. Check out more details about LinkedIn Live here.

And, if you didn't get a chance to tune into Zach's webinar this past week you can access the recording and slide deck here.
Now back to how you can be a shining, love-able star on camera.
Listen to the full episode here (or scroll down to watch the video):
1. Be Aware Of Your Body Language
Just as you know the importance of positive body language during social interactions, it's important that those same things spill over into your body language on camera.
It comes down to remembering to smile, use your hands, show emotion, and have good posture.
Zach shares information about a study that shows why using your hands while speaking help people form a positive opinion about you as a person.
2. Match Your Prospect's Energy
Think about who your video message is for. Are you recording it for a C-Level executive or an assistant at a company? Chances are how you speak to a C-Level executive is going to be different from how you approach a message for someone at a different level of seniority. Make sure your messaging and tone correctly match who the message is for.
3. Be Aware Of Your Surroundings
Whether you're recording your video from the office or at home, you want to limit the amount of distractions around you so that your recipient is focused on you and your message. Be aware of your background, the lighting, and sound quality. Should you include your pet on video? Zach and I discuss where it can help you and might also hurt you.
Pro tip: Krisp is a great tool which will eliminate background noise while you're recording your 1:1 videos on your computer.
4.Your Appearance
What is the culture of your company? Do you wear a suit to work everyday? If you do, chances are you'll want to do the same on your video versus if your company's style is a bit more laid back. You want to properly reflect your company. Also, make sure you're somewhat put together as these videos will be a first impression for the people you're interacting with.
We'd Love To Hear From You!
First, subscribe to our Film School For Marketers Podcast.
Second, leave us a review on iTunes or share the love with fellow marketers and sales professionals who could benefit from our content.
Lastly, have a question or idea for a future episode? Let us know!
Free Assessment:
How does your sales & marketing measure up?
Take this free, 5-minute assessment and learn what you can start doing today to boost traffic, leads, and sales.