How to Develop an Effective Mobile Responsive Web Design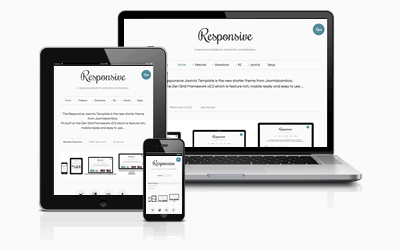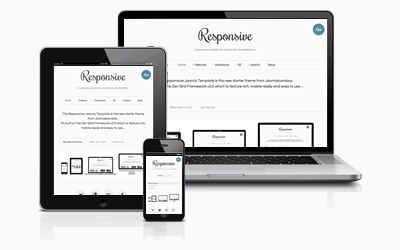 As mobile web browsing is slowly taking time away from desktop usage, it's becoming even more important to ensure our websites are all optimized for mobile.
But what exactly does this mean? I mean, all you have to do is make sure your website is viewable on a much smaller screen, right?
Not exactly. Because you're dealing with a smaller space on mobile phones and tablets, it's important to leave some things out in order to quickly provide the information a mobile visitor is looking for. Due to the fact that a mobile visitor is much more direct in their intentions than a desktop user, it's critical to focus on the content and information you know they're looking for.
Not sure if your site is responsive? A great trick is to drag one corner of your internet browser until it is the size of a smartphone. If the size adjusts accordingly, then you can start viewing that page on other devices besides your desktop or laptop. If not, you're sure to have a growing number of frustrated visitors.
How to Utilize Responsive Web Design
When developing a responsive web site, there are two ways for you to successfully implement a better user experience:
1. Optimize the Layout of Your Content
When viewing a website on a mobile device, not only is the screen 60 - 80% smaller, but it also makes it extremely difficult for viewers to successfully navigate your site. When you have a site that just shrinks to the resolution of each type of device, no one can read the text thats the size of a grain of sand. A great way to effectively utilize mobile responsive web design is to optimize the layout of your content.
Give your mobile reader a much better experience by:
Moving some things around
Making some of the important sections bigger
Use less columns throughout your site
2. Adapting Your Content
While viewing your site on mobile, visitors aren't as concerned about the design as they are about the content your providing them. If you own a restaurant, a person visiting your site on their mobile device is more concerned about your hours, where you're located, how to make reservations, and your menu. They aren't interested in that awesome slideshow on your homepage.
When developing a mobile responsive site, make sure to include the most important elements your visitors will want to see, in a manner that's simple to navigate.
A visitor viewing your site from a desktop computer will be looking for different elements than when they view your site on mobile. You want to be able to create different user experiences while maintaining the identity of your company.
Mobile Responsive Web Design: The Future of the Web
Hopefully, you're not getting overwhelmed. The objective of mobile responsive web design is to automatically deliver your audience the content they want through various mobile devices.
Technology probably comprises 75% of our lives, you cannot go anywhere without seeing someone on their phone or mobile device. We're constantly on the go, therefore we want information and value quicker.
Technology has such a huge impact on our lives. Due to this impact companies need to adjust their site for mobile. By creating a mobile responsive site, you are eliminating the need for multiple versions of your site, or exspensive app development and maintenance.
Indispensable Elements of Mobile Responsive Web Design
Changing Your Thinking
You cannot just jump into building a mobile responsive website.
When developing this type of site you need to change your thinking. You need to design for the mobile device, you have to think in the mindset of your visitor. As someone on the go with a smaller screen, you want information quicker. This means trimming the fat and getting the most important information out there quicker and in an easy to navigate fashion.
Trent Walton from Paravel talks about his experience making the transition to effectively building mobile responsive sites,"To design responsive websites effectively and responsibly, I had to completely redefine the way I view the web."
User Experience
Not only do you want to develop a site that is functional and carries over your brand image, you also want to consider the experience of your visitors.
Ask yourself these questions:
Have I thought through how people will use their mobile device on my site?
Have I placed an emphasis on my content (as you should) rather than graphics or navigation?
Have I provided relevant options for exploring and pivoting?
Has my design and content maintained clarity and focus?
Once you answer those questions, you will have a better understanding of why users would visit your site on mobile and what type of content they would be interested in seeing.
Just because visitors will be going to your site on mobile, doesn't mean that you cannot create a great user experience. When designing your site for mobile, user experience is key, no one will visit your site if they cannot find what they are looking for on the go.
It's all about efficiency. Give your visitors what they're looking for quickly and easily.
For inspiration, check out our recent article on 7 Great Big Name Mobile Sites.
Free: Assessment
Does your website build trust with buyers and bring in revenue?
Take this free 6 question assessment and learn how your website can start living up to its potential.