5 organization mistakes that spell disaster for your HubSpot Marketing portal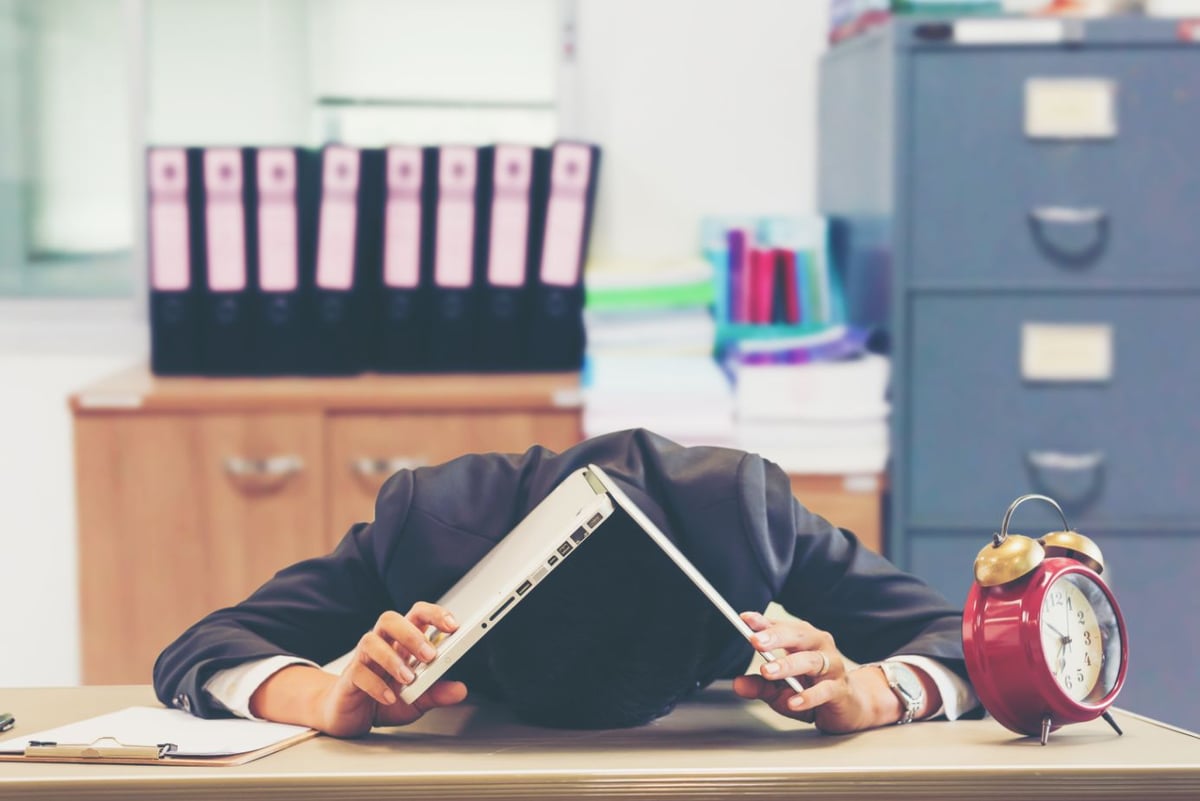 Most common HubSpot Marketing organization mistakes
Not naming your landing pages strategically
Using too many forms
Lack of internal user structure
Not clearing out old contacts
Not having a structured file manager
We've talked a lot about what to do to clean up your messy HubSpot portal, but what about how to avoid a mess in the first place?
In this article, we are going to focus on just that — proactive tips to organize your HubSpot portal now so you don't end up with a big mess later.
Organization is very important when it comes to HubSpot.
If your portal is disorganized or lacking structure around your assets, you are at risk for a lot of costly mistakes, like leaving leads unfollowed-up with, lacking consistency, and not using all of your existing content.
Whether you are just getting started with HubSpot, or have inherited a bit of a messy portal, it's never too late to get things organized for success.
Below I am going to go through a few mistakes you should avoid in order to keep your portal organized.
1. Not naming your landing pages strategically
How you name your landing pages and other HubSpot assets may seem trivial at first, but I can assure you it's anything but. Clear and consistent naming conventions allow you to locate and utilize your content more quickly and allow others to do the same without thinking.
One of the most important things to consider when choosing a naming structure is to choose one that aligns with the way you work and will be sustainable and helpful in the long term.
As easy as it may seem to just title your page the name of the offer and move on, there are other important details you should include to make the name clear and easy to find.
For example, you can group your landing pages by what stage of the funnel it targets (TOFU, MOFU, or BOFU).
You could also include an abbreviation for page type, like LP or TYP if you are using landing pages and thank you pages so that you can easily sort between them.
You'll end up with a naming convention like this: [Page type] [Funnel Stage] - [Category] | Offer Title
With this, you can quickly identify what you're looking at without having to click through.
Once you've found a structure that works, be sure to share it with the whole team so that it is understood, used, and adopted by everyone.
2. Using too many forms
Too many forms in your portal can lead to confusion, and in the worst case, leave contacts without a response.
When you have too many forms in use, you can easily forget about ones that may not get as much consistent traffic; you may forget to update follow-up emails or workflows. If these actions are not accurately set for each form, you could be missing notifications for form submission, or the contact could be left hanging without any follow up to deliver their offer or get in touch.
Having fewer forms to keep track of is the easiest way to avoid this. You should aim to minimize the number of unnecessary forms in your portal to avoid clutter, and to keep post-form submission actions clear.
It's easy to minimize the number of forms you have in HubSpot, as HubSpot allows you to control a form's settings on the individual page level, which means you can use the same form in many places. For example, you might use the same form for two different content offers, but update the page settings for each to have specific follow up messages for that offer.
By adjusting these settings on the page-level vs the form-level, you will always have a clear view of post-submission actions that are specific to that page/offer.
Similar to what we discussed with landing pages above, considering grouping your forms by what stage of the funnel they target.
For those top-of-the-funnel offers, your form is probably only asking for information like name and email, while the bottom-of-the-funnel forms will ask for more information like location, phone number, or specific questions relating to the product or solution.
By maintaining and limiting yourself to standard forms for each stage of the funnel you will greatly de-clutter your HubSpot portal.
You can still create one-off forms for special offers or specific scenarios if needed, but having fewer forms will help ensure accurate follow up and be much easier to report on.
3. Lack of internal user structure
HubSpot comes with tons of great built-in settings to help you organize user permissions and team structure to ensure users only get access to what they need.
If you have multiple users in your HubSpot portal, always refine each individual's access and the team they belong to.
If you don't, people could end up with access to areas they don't need and could make unwanted changes accidentally. To avoid this, define who needs access to what, and who will be a super admin and be able to control and set others' access.
For example, people on the sales team likely don't need access to marketing tools like email and landing pages, so their access can be limited to the sales tools. On the flip side, those on the marketing team may not need access to sales-specific tools like quotes and deals.
If you don't assign users to teams, you are also missing out on a great feature to be able to send notifications or assign tasks to specific teams. This can be very helpful when it comes to things like lead routing or using live chat. You also won't be able to easily distinguish between outsourced partners versus employees in your user view.
Use this resource to set up teams in your portal, and be sure to always assign new users to a team or create a new one that fits their role.
4. Not clearing out old contacts
If you start off on the right foot with keeping your contact database clean, it will save you a lot of time later on. Letting your database grow over time without organizing or managing it can lead to you paying for contacts you don't want or need. They can clutter your lists and make your database that much harder to sort through.
This means you should clean out contacts who have bounced, unsubscribed, are spam, or unqualified.
You can also clean out contacts who are unengaged, and haven't opened emails or had any activity on your site in an extended period of time.
For those who have a large database and are unsure about deleting contacts, HubSpot recently announced they are releasing a new feature called "Marketing Contacts."
Marketing Contacts, in a nutshell, allows you to choose what contacts you want to maintain in your portal and have the ability to market to via sending emails or targeting ads, etc. These are contacts you pay for.
If you want to keep a contact, but not regularly market to them, you can now store those separately for free — up to one million.
Previously, it was important to be mindful of your contact limit so you weren't paying for contacts who weren't legit opportunities, but now you will have the option to store those contacts separately and only pay for contacts who you wish to reach out to.
You can also use the lists tool to easily group together the contacts who meet the above criteria and think about whether you want to store them in the CRM as non-marketing contacts or remove them from your database altogether.
Tip: If you are afraid to lose certain contacts, you can always store them in a Google or Excel spreadsheet.
Auditing and maintaining a clean database should be an ongoing process. Unengaged or bounced contacts can build up quickly, but by setting up a process now, it will be easy to rinse and repeat every few months.
5. Not having a structured file manager
The files section of HubSpot is probably one of the easiest areas to become a total mess.
Being that this is where all media is housed, there are bound to be a lot of files here.
If your file manager is disorganized, it's going to be harder to find the materials you need. The last thing you want is to be building a page and have to spend tons of extra time searching for images and content to plug-in.
When set up with a consistent structure, files should be easy and intuitive to access, just like your landing and website pages.

Tip: Avoid using underscores or dashes between words as this makes it more difficult to search
There are two key things to focus on when thinking about setting up your files section for success.
The first is to name your files intentionally, similar to what we mentioned about landing pages.
When you upload an image or a PDF, by default it will carry over the original file name, which is normally pretty useless when it comes to trying to find that file later. So, when you upload a file give it a descriptive name and attach it to the correct folder.
If it's an image, for example, have the name be descriptive as to what the image is and/or what page it is going on. If you are naming a PDF file that goes with an offer, use the offer name followed by the type of asset it is.
By doing this, you will be able to find anything you need quickly with the search feature.
By including the asset name and type, you will be able to find it via search easily
The second important part here is to create folders to house your images and documents by purpose and type. This could include categories like logos, headshots, ebook offers, blog images, etc.
As you upload images always put them in a folder so you are always organized, and your files tool doesn't just become a pile of files.
Start organizing
A disorganized portal can lead to wasted time, ineffective use of your HubSpot, and overall, just increased inefficiency. Taking the time to set up these foundational organizational best practices now, will pay off in the long run.
Now that you've heard what dangers come with a messy HubSpot portal, and what good can come from organizing it properly, don't wait!
Start making these changes and getting organized, and watch your HubSpot scale more effectively as your assets grow.
Free Assessment:
How does your sales & marketing measure up?
Take this free, 5-minute assessment and learn what you can start doing today to boost traffic, leads, and sales.