HubSpot Update September 2023: What's New from INBOUND
Each week, I find myself knee-deep in a dozen different client portals. But this last week was different. I was at INBOUND, HubSpot's annual conference in Boston.
I even got to sit on a panel!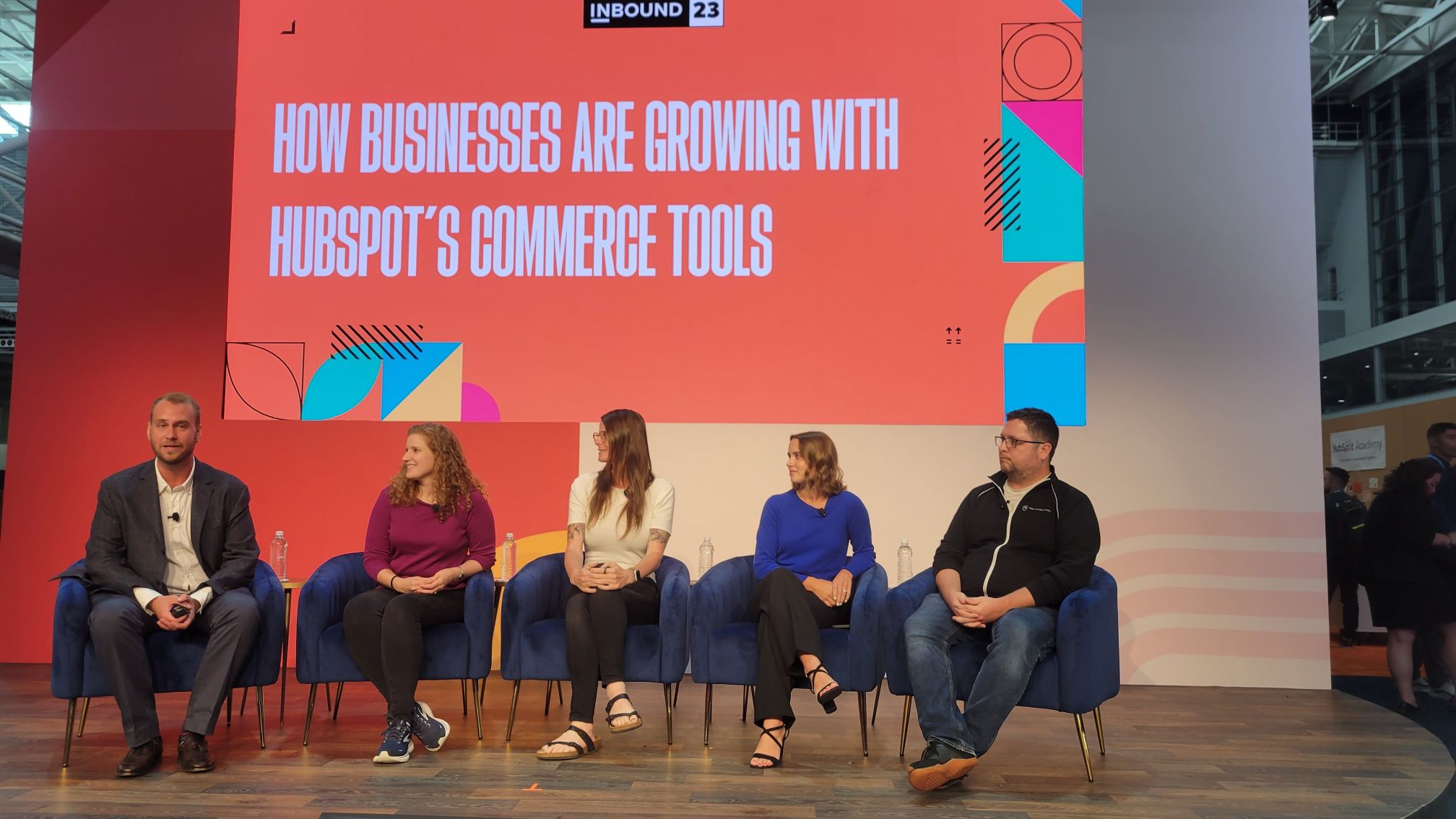 Now, I'm back in my role as a HubSpot Coach, working with clients with a range of abilities, from the utter novice to the HubSpot wizard.
In every training session and strategy meeting, my goal is the same: to teach clients how to get more from their HubSpot suite.
As such, I keep my finger on the pulse of everything that's coming out from HubSpot.
This month, in the wake of INBOUND, I want to walk you through a few exciting updates — as well as some things I've got on my HubSpot wishlist.
The new feature I'm most excited about: Commerce Hub
This has long been a sticking point for HubSpot users: how to actually track revenue within the platform. Sure we have attribution models, but those are theoretical. When it comes to invoices, billing, and other revenue details, users had to go to other platforms.
Until now.
Enter Commerce Hub, a B2B commerce suite for HubSpot users.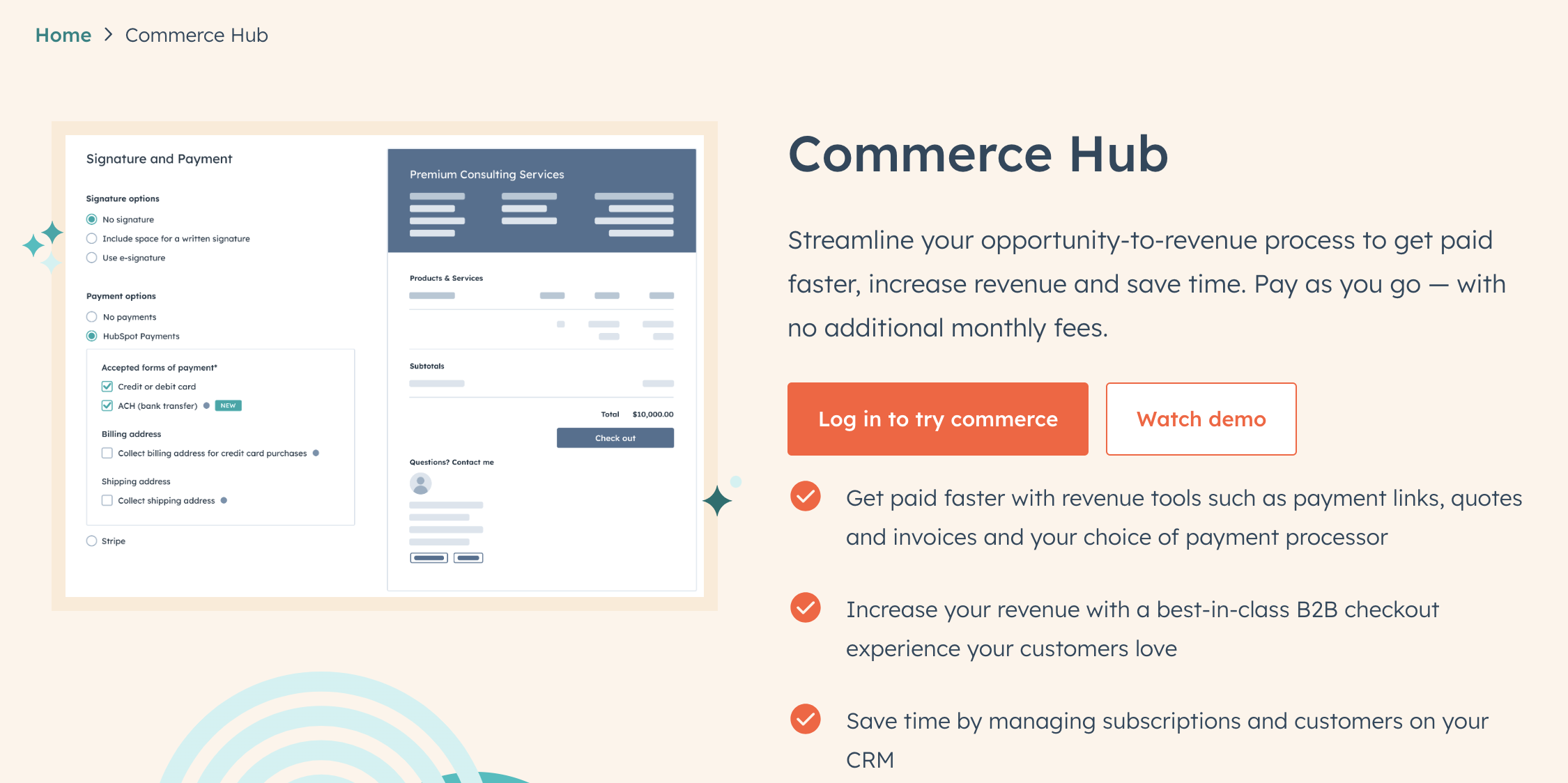 With Commerce Hub, HubSpot has repackaged some existing features and added some new features to bring commerce front and center.
This means invoices, quotes, subscriptions, payment links, and billing can all be easily done in HubSpot now.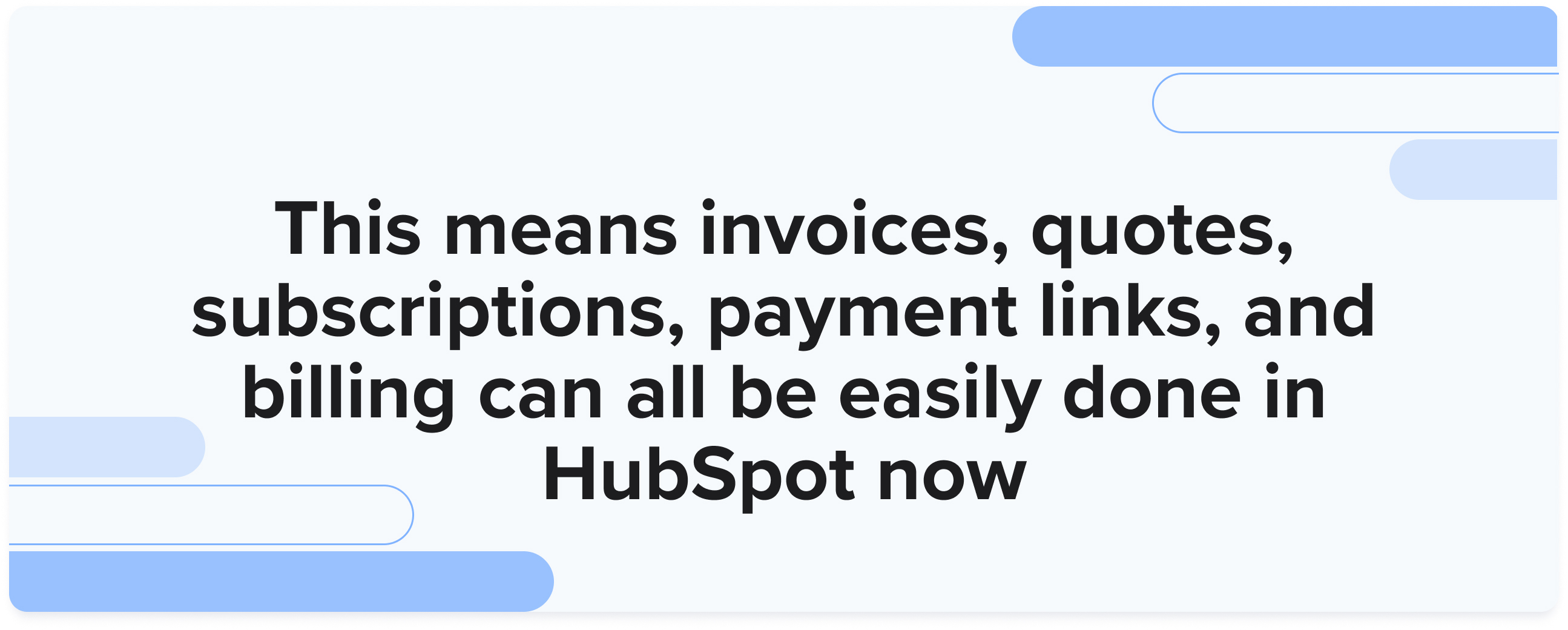 This is especially useful for automated billing tasks, which can be powered by HubSpot workflows and utilize CRM data.
Users can do this all directly through HubSpot Commerce Hub itself, or they can use a Stripe account for all payment activity.
How to get started
If you're a paying HubSpot customer (even at the Starter level), you already have these tools in your portal, you just need to activate them and follow the set-up process.
What I'm looking forward to: SMS Marketing
For years, I've been eager to see HubSpot jump into SMS marketing. That is, marketing done over text message.
This year at INBOUND, we finally got a glimpse of their plan to roll this out. For the modern marketer, text messages are an integral tool for communicating with your customers, so they've had to use other platforms and integrations for years.
SMS marketing will be an add-on service available for Marketing Hub Pro and Enterprise customers.
The big downside I see right now is the price — $75 per month, with some limitations, and $15 per month for each limit increase of 1,000 more message segments.
Additionally, the tool is currently only able to send messages to U.S.-based numbers.
You can access more information here.
This month's Easy answer to a difficult question
This week, a client shared something she was struggling to solve. How could she find out the percentage of her clients who were cookied in her database?
As cookie tracking has been the subject of a lot of concern these past few years, this is a pretty common worry. How do I know how many website visitors are opting into cookie tracking — and what about those contacts who get migrated in from other CRMs that have never opted into cookies via the HubSpot platform?
Well, here's my quick workaround:
Go into your contact list and filter by "first page seen," which is a standard HubSpot property. Anyone with nothing listed is not cooked.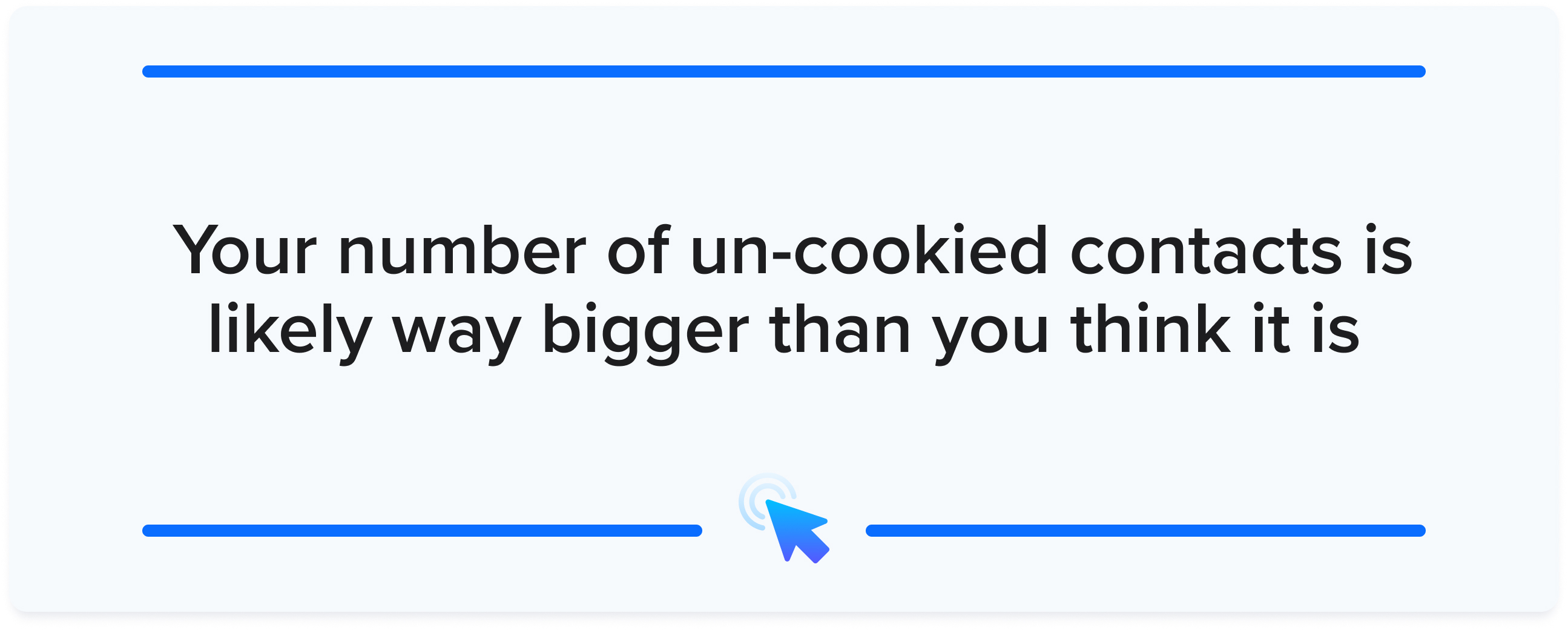 And here's the kicker: Your number of un-cookied contacts is likely way bigger than you think it is. I would say, on average, I'm seeing clients with their lists split half and half. For some, the majority of contacts are not cookied.
And that's a wake-up call for a lot of marketers.
The HubSpot horizon
Each month, you can expect new insights from me — both what I hear from the front lines and what's getting released or updated by the HubSpot team.
And, as always, you can reach out to me at IMPACT to talk all things orange. If you feel like you're not getting your money's worth from HubSpot, let's talk. I help businesses just like yours every day.
Free Assessment:
How does your sales & marketing measure up?
Take this free, 5-minute assessment and learn what you can start doing today to boost traffic, leads, and sales.