How to Make a Strong Impression Through Brand Consistency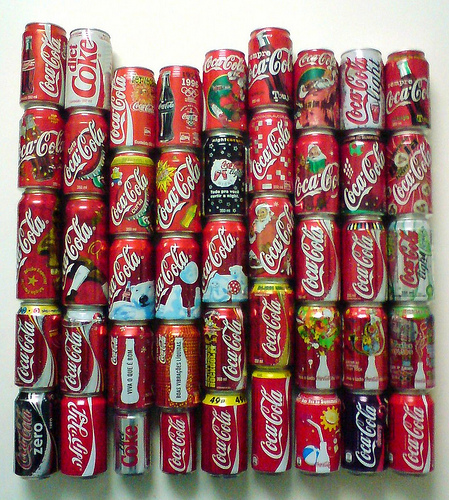 I've been frequenting this little falafel joint in New Haven for about 5 years now.
It's open 365 days a year until 3 am, the food is always fresh, and it's BYOB. I simply couldn't ask for more.
But the main reason why I return faithfully every couple of weeks is because it's consistent. The menu, the staff, the music, and the location all seem to add up.
The fact of the matter is, people respond well to things that are consistent.
As creatures of habit, your customers seek out brand consistency as a way to measure your brand's credibility, experience, and quality.
In today's crowded marketplace, companies must learn how to employ brand consistency as a way to make an impression.
Don't Be Tone Deaf
In order to establish a customer experience, it is important for your brand to generate a universal voice that lends itself well to your specific industry.
Consider brainstorming a list of adjectives that you'd like your brand to project in your day-to-day posts and interactions. Whether you're aiming for welcoming and educational, or relaxed and thoughtful, defining your tone makes it easier to implement.
If you're having trouble determining the tone most appropriate for you, explore your website a bit. Take a closer look at the value of your product or service, but don't let that alone determine your approach. Be sure to consider the people who consume the products.
Who are they? What drew them to you? What are their interests?
Remember, you are speaking to your customers, and potential customers, not your products, so use language that they are familiar with.
Once you've squared away a "voice" for your brand, start enforcing it.
This should be the tone you use on Twitter, Facebook, LinkedIn, in your emails, on your voicemail, and with your customers.
Even your receptionist should answer the phone using this tone.
Develop a Rhythm for Posting
The number of times you post to social networks or your blog should remain consistent.
Not only does a blast of social media on Monday, followed by a desolate Tuesday not look good, but it's confusing. You want to make it clear to your customers that they can count on you regularly for remarkable content.
This means it is critical to strike a balance between posting too much, or not enough.
At first it may be helpful to experiment with the number of tweets you send out each day, or the time in which you post an article to your Facebook. In doing so you will gain an understanding of the quantity and time frame that works best in terms of commenting, likes, and lead generation.
From here you can develop a schedule that indicates how often you will publish posts on each individual network.
Creating a schedule like this is not only beneficial to you in terms of organization, but it helps your audience set their expectations and recognize your commitment to consistency.
Create a Cohesive Visual Landscape
Branding consistency is all about guiding a competitive advantage, and increasing marketing performance.
The easiest way to create unmistakable branding is to utilize an established color palette, specified typography, and effective logo.
Your color scheme should be representative of your brand's personality, so stick with 1-2 colors, and try not to exceed any more than 3. Going overboard with several colors will take away from the impression that can be made with just a couple.
For example, when we think about Starbucks we immediately think green and white. This is a result of their ability to utilize a strong color scheme across the board.
Your brand's designated typography is of equal importance. While you can play around with variations (bold, italicized..), sticking to one font style will make it easier for people to recognize your branding, while establishing a sense of uniformity.
In addition, your logo should be tactfully designed with your brand's personality, value, and industry in mind. It's best to stick with something uncomplicated like McDonald's golden arches, or Amazon's arrow.
To achieve a high impact, incorporate this palette, typography, and logo into all aspects of your brand including your social networks, your website, and your blog.
Paint your eBooks, landing pages, and emails with these branded colors. Use your logo as a profile image, and make sure your cover photo and banner images are cohesive. If your company offers an actual product, integrate these elements into the packaging.
When it comes down to it, the more consistent you are over a period of time, the easier it is to form a lasting impression, and gain the trust of your customers.
Free Assessment:
How does your inbound marketing measure up?
Take this free, 5-minute assessment and learn what you can start doing today to boost traffic, leads, and sales.
Get Started
Free Assessment:
How does your inbound marketing measure up?
Take this free, 5-minute assessment and learn what you can start doing today to boost traffic, leads, and sales.
Published on November 14, 2013