More Than Marketing: How to Use Inbound Principles Across Your Business [Free Webinar]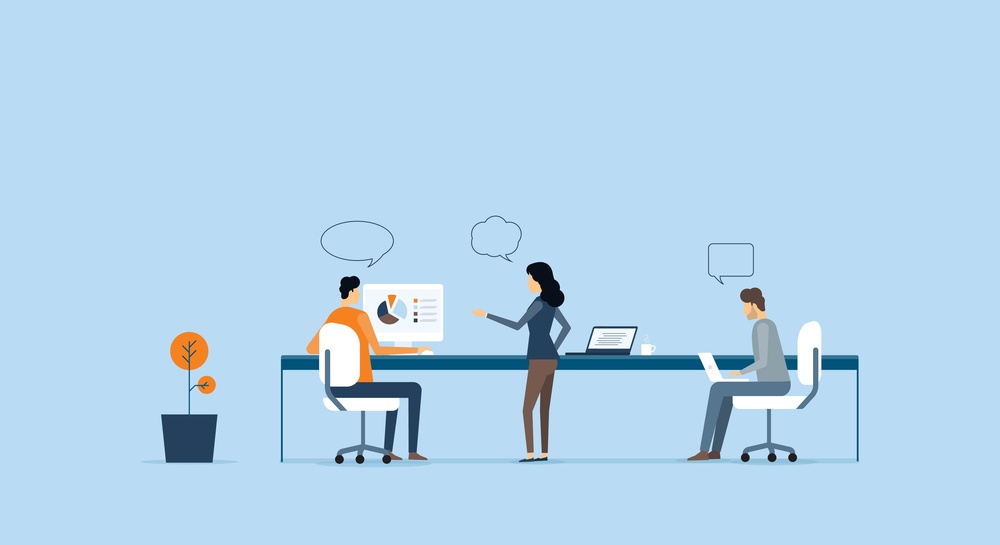 A long time ago, in a galaxy far, far away...
Okay, just kidding. Approximately four years ago, when I was first officially exposed to the inbound methodology as a marketer, a light bulb went off in the darkest corners of my cobweb-ridden, caffeine-addled brain.
"Holy cannoli, they're right," I thought to myself, as I made my way through HubSpot's inbound certification for the very first time.
"The way I'm buying has changed. If I could have gone through the entire sales process of buying my most recent car without talking to a salesperson -- from research to sign-off on the dotted line -- I would have. I want more. More information, more insights, more actionable data, more answers at my fingertips, on-demand. And so do my buyers."
Inbound is all about putting your audience first no matter what stage of the journey they are in.
Instead of building content, online experiences, and sales processes to suit your organizational needs and wants, it's the wants and needs of your buyers that should matter most when you're developing your strategy.
But I'm not here to tell you what you already know.
Today, I want to let you in on a little secret about inbound. It's not just for marketers and sales reps anymore.
The principles behind inbound can be applied across every department of your e organization -- customer service, design... you name it! -- and can yield extraordinary results.
That's why we're hosting a free webinar on this very topic on January 30 at 11 a.m. ET, with Todd Hockenberry, founder of Top Line Results and co-author of Inbound Organization: How to Build and Strengthen Your Company's Future Using Inbound Principles, to be published later this year.
Why does this topic matter? And how can learning about how to apply inbound principles beyond the borders of your marketing and sales teams improve your business?
The Heart of Inbound Is Human
In an industry filled with countless think pieces about "hacking" your way to entrepreneurial glory (or "X steps to crush your next marketing buzzword-filled campaign"), it's easy to lose sight of the fact that the core of everything we're trying to do is human.
Or at least it should be.
Whether you're B2B or B2C, your prospects are human. Their needs are human. Their goals are human. And they're looking to other humans -- specifically, you -- to help solve their problems.
And when you strip away the industry jargon and departmental labels, the inbound methodology is simply the human approach to marketing. Instead of trying to force your buyers to do what you want, how and when you want them to, you're to marketing humans in the way they intuitively want to research and buy the solutions that help them achieve their goals.
However, if you want to be a business that prospects find irresistible and customers would never dream of leaving, embracing inbound beyond marketing -- or heck, even beyond both inbound marketing and inbound sales -- isn't just possible; it's not enough anymore.
Why You Need to Push Inbound Beyond Marketing & Sales
In the beginning, there was inbound marketing.
Then, naturally, inbound sales followed not too far behind. (While inbound leads cost 61% less than outbound leads to acquire, your sales reps probably noticed they needed to be nurtured more strategically and handled with a different sales process, if you wanted to see the closed-won deal rates needed to meet your goals.)
We should have seen it coming, though. That the shift would continue.
Buyers would continue to crave more -- as I did, in my initial "A-ha!" moment with inbound. And I don't mean "more," as in more eBooks or whitepapers that answer the right questions.
You can't bury compelling content in a website that's easy on the eyes, but completely ineffective at converting visitors into leads. Your designers and developers can't focus on looks and trends alone; they need to embrace inbound through a deep understanding of conversion pathways and how to create the best user experience possible, if you want to build a website that's beautiful and a lead generation machine.
(In fact, UX design matters more than ever before, now that goldfish have longer attention spans than people do, as a result of an "evolving mobile internet." Seriously.)
You can't stop catering to the needs and wants of your buyers the moment they become a customer. Your customer service team needs to embrace inbound in order to create meaningful, relevant experiences and moments of delight, if you want to keep your customers or innovate ways to deliver more value to them.
(Did you know that 89% of your customers who experience bad customer service are likely to jump ship to a competitor?)
Or, what happens if you're an agency or an organization that sells inbound marketing services? It doesn't matter how well you're able to market and sell your inbound marketing solutions if you fail your customers with sloppy delivery, once they're handed off to their account managers.
"Resistance is Futile"
While you may want to drag your feet and resist change -- as we are all wont to do -- the reality is that this inbound train is not turning around.
If anything, we'll continue to see our buyers find new ways to take more ownership over how they choose which brands to spend their hard-earned dollars with, and the increase their demands around what those relationships would look like.
That's why it's up to you to get ahead of the game and create a culture of inbound that spans all departments within your organization if you want to lead your organization into the future, with increased brand recognition and marketshare. (It's also the key to building a business with strong relationships not only with customers, but also with your partners and employees.)
With our upcoming January 30 webinar, you'll learn more about this, with topics including:
Why inbound ideas and creating a remarkable customer experience need to start with your decision-makers

The foundation of inbound principles and why they apply to everyone in your organization

How to put inbound ideas into practice across your business today (not just in marketing and sales)

How organizations successfully apply the principles of inbound with everyone in the business
And more...
Free Assessment:
How does your sales & marketing measure up?
Take this free, 5-minute assessment and learn what you can start doing today to boost traffic, leads, and sales.