Inclusive design: 11 ways to make your website more accessible in 2021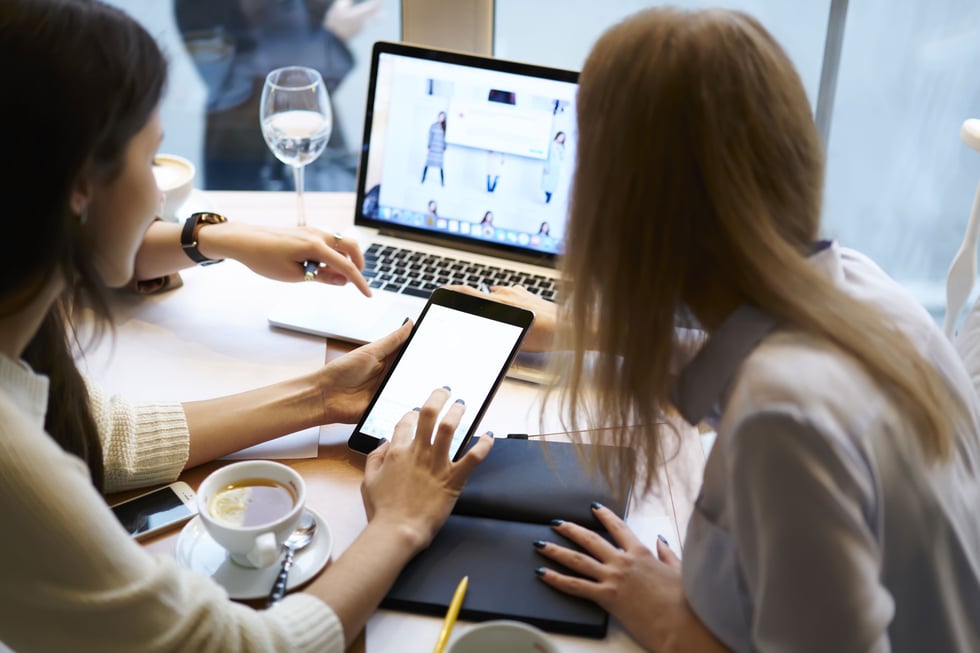 UX Designer, HubSpot Design & GDD Certified, Designer for 70+ Sites for HubSpot and Various CMSs
January 26th, 2021 min read
How much of your everyday life centers around using the internet?
Really think about it – How did you do your Christmas shopping? Your banking? How do you find recipes to cook for dinner? How do you stay in touch with family and friends? Personally, I wouldn't even be able to do my job without the internet.
For many of us, the web has become an ever-present facet in our everyday lives, however, what many people don't realize is that not everyone's experience using this ever-present resource is an equal one.
If you're one of the one billion people in the world who experiences some form of disability, then connectivity and ease of use on the web are not always guaranteed.
In fact, a report that analyzed the top one million websites found that only 1% of those websites met the most widely used accessibility standards.
To be frank, as someone who struggles with red-green color blindness, that really sucks, and from a business standpoint, it can also be a legal issue.
On a positive note, while there's still a lot of progress to be made, we are starting to see companies put a stronger focus on accessibility and shine a spotlight on the importance of creating an equal (or as we'll see in this article, an inclusive) web browsing experience.
🔎 Related Feature: Website accessibility: Is your company at risk for an ADA-compliance lawsuit?
Many companies have been slow to implement website accessibility and inclusive design tactics onto their own websites because they believe the misconception that it is a difficult and expensive process.
I'm here to tell you that's not the case at all.
In fact, there are some really simple things that you can implement on your website to get the process going.
Below I'm going to walk you through 11 ways you can start making your website more accessible and lean into inclusive design.
What is inclusive design?
Accessible design and inclusive design are two areas that go hand in hand; similar to how people talk about UX and UI.
In the simplest terms, inclusive design is ensuring that no group's needs or concerns are overlooked in your efforts, while accessibility is a tactic for accomplishing this.
A lot of companies make the mistake of creating websites and marketing campaigns as if they were their own end-user. However, that's almost never the case.
In 2021, you need to be concerned with diversity, equity, and inclusion. This means expanding your messaging, media, and design to account for an expanding audience made up of different backgrounds including age groups, educational backgrounds, sexual orientations, genders, socio-economic classes, and religions among other things.
Pinterest is an inspiring example of a company that's making major strides to strengthen its diversity and inclusion efforts. Over the past year, they've rolled out a number of new features, such as skin tone filters, to amplify the voices of underrepresented communities, and made a conscious effort to diversify their leadership team.
Now I understand this may be new to you and you may not be sure where to start and that's ok.
To help get you started, IMPACT's own managing editor Ramona Sukhraj recently wrote an article called "5 quick changes to kickstart your inclusive marketing in 2021." I highly recommend checking out the full article, but some of the high-level takeaways include:
Updating the stock photos and videos on your website with

more diverse photography

.
Diversifying your testimonials, case studies, and reviews to show you have success with a wider audience.
Adding more video and audio to your content mix to cater to consumers that may have invisible differentiators such as learning or visual disabilities.
Offer content or support in other languages
Implementing these takeaways on your site will set you on the right path for creating a more inclusive experience.
With that background, let's dive into some more specifics on how you can get started with inclusive design.
11 ways to make your website more accessible and inclusive
1. Rethink how you structure your content
Your website's content is the most important asset on your website.
Duh, right?
Great content is what gets your website visitors engaged and helps educate them and eventually turns them into sales qualified leads, but what if your prospects couldn't read your content?
For the 253 million people worldwide who suffer from some type of visual disability, that's a very real scenario. That's also a lot of potential prospects that you could be missing out on connecting with.
When it comes to your content, make sure that you're structuring it in a way that's easy for users with visual, language, and cognitive disabilities to read.
One of the easiest things you can do is make sure you're breaking up longer blocks of content into smaller sections that are divided by headers and subheaders.
People with reading or vision disabilities may struggle with keeping their place and following the flow of text when blocks of content are too long.
In addition to breaking up your content, the W3C also suggests following these guidelines when it comes to structuring your content:
Make sure there is an adequate amount of contrast between content and its background
Try to keep the maximum width of your content to around 80 characters per line
Make line-height at least 1.5x your font size
Avoid fully justified text
These simple things can make a world of difference for those with vision or reading disabilities.
2. Use correct markup on your content
In addition to paying attention to how you structure your content on the front end, you also need to make sure you're using the proper HTML markup to structure your content on the backend of your website.
🔎 Related: What Is Schema Markup & How to Add it to Boost SEO
This means using HTML elements such as the
FREE On-Demand: The Website Optimization Summit Opening Keynote
Watch Liz Moorehead's takeaway-filled opening keynote from the Website Optimization Summit for FREE inside IMPACT+.
Your business website should be your most profitable virtual employee -- closing deals left and right. Yet, business leaders and digital marketers just like you are unwittingly undermining the money-making potential of your website.
Let Liz Moorehead show you the simple and powerful ways you can immediately increase the revenue potential of your business website, no matter what industry you're in, in this information packed keynote.