How LinkedIn Got Cool & Became Your Most Powerful Distribution Channel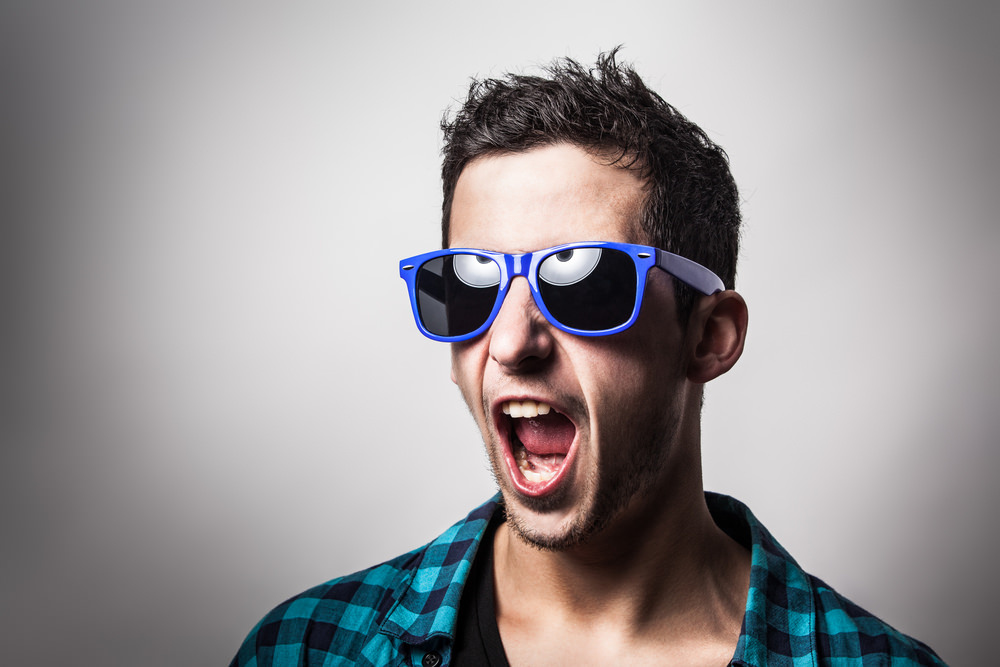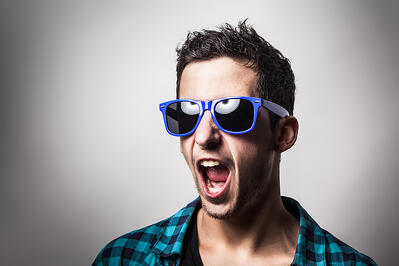 Two years ago, I didn't even have the LinkedIn application on my iPhone.
(Talk about first world marketing problems.)
Out of all the social networks, it just didn't seem very engaging. It was pretty stale, and to me, was more a platform to find career opportunities and wax poetic about the plethora of business skills you had.
"You're proficient in both Microsoft Word and Excel? No way!"
Simply put, it bored the hell out of me.
More importantly, of all the social networks, LinkedIn was the one offering the least engagement in comparison to Twitter and Facebook for our agency.
No one hung out on LinkedIn the way they did Twitter or Facebook. You logged in, endorsed some people for skills you had no freakin' clue they had, checked your notifications, and logged out.
Then something changed. LinkedIn became a place not for stopping by, but for congregation. Users began hanging out, consuming content, and having much more personal engagements.
So engaging, in fact, that HubSpot Founder and CTO Dharmesh Shah tweeted in April: "Woo hoo! Guess where I now have 200,000 followers and more engagement than twitter?"
He was of course, referring to LinkedIn.
So what exactly happened? And what does this mean for you?
Blogging works better when you write about topics your buyers care about.
How LinkedIn got cool
In October 2012, LinkedIn launched their Influencers program, effectively handing over the microphone and platform to its most powerful users.
Now users could find original content from business leaders like Richard Branson, Bill Gates, and Arianna Huffington simply by scrolling through Pulse – LinkedIn's news and content aggregator.
This was monumental in transforming LinkedIn from a static network into a fresh, headline-stealing platform that rivals even the most notable business publications like Inc. and Forbes. It's proven to be successful, as LinkedIn understood a very basic, innate concept in how people decide where to spend their time: "where are all the cool people hanging out?"
For the longest time, it's always been Twitter. But now you have people like Shah and social media expert Gary Vaynerchuk linking to articles they've published to LinkedIn...on Twitter.
Why it's your most powerful distribution channel
The Influencer program was so successful that LinkedIn expanded its publishing platform to all users in February 2014. While they're still in the process of rolling it out to everyone, you can now publish original content on LinkedIn's platform.
This is huge, as LinkedIn takes care of the promotion for you.
Say, for instance, that you have 500 LinkedIn connections. Any time you publish an article on their publishing platform, each your connections will be alerted immediately. For example, David Meerman Scott, one of my connections on LinkedIn, recently published an article on LinkedIn to which I was notified. (See below.)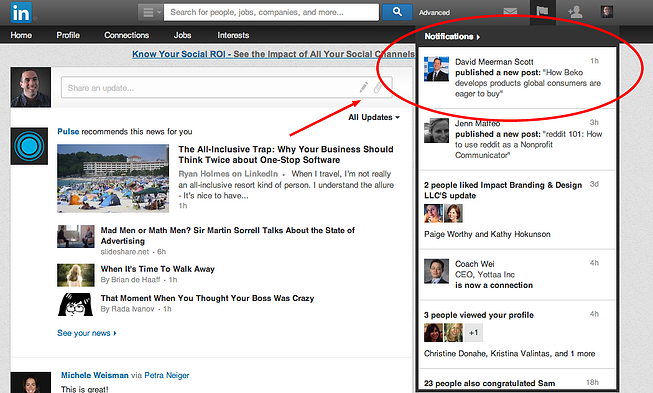 Think of how monumental this is. When you post an update on Twitter or Facebook, you're relying on your followers actually seeing your update in order to attract attention.
LinkedIn, on the other hand, pushes a notification out to your entire network to let them know you've published an article. The result is far more engagement in a fraction of the time.
In fact, you'll likely see more traffic and comments on your LinkedIn articles than you would your own company blog. Below is a post I recently published, and as you can see, the level of engagement is impressive.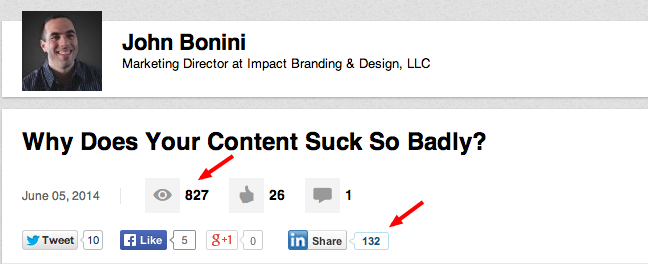 The fact that LinkedIn immediately pushes your content out to your network makes it an extremely powerful tool for attracting attention and expanding your reach. This also makes building a valuable LinkedIn network extremely important.
Don't focus on volume. Focus more on the types of professionals who are interested in your product or service. Connect with prospects and other industry influencers who could potentially share your content with their relevant audience.
Particularly in the B2B space, it's important to establish a presence. The fact that so many powerful influencers, as well as millions of other business professionals, are pointing their networks to LinkedIn to consume content makes it perhaps your most simplistic and powerful platform for getting found.
Published on June 17, 2014